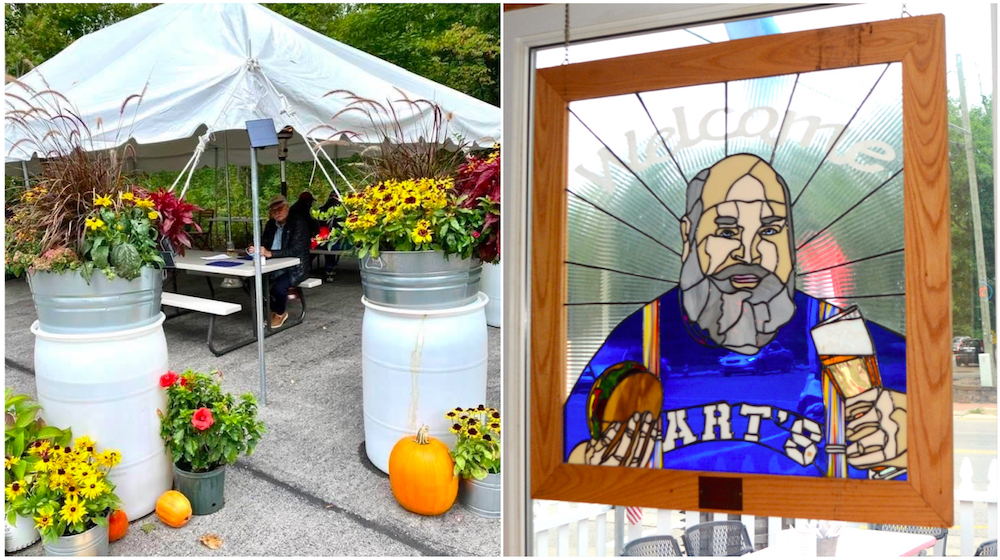 What Shoulder Season? Leelanau's Restaurants Keep Pace With Fall Visitors
By Emily Tyra | Oct. 14, 2020
Some might say there isn't a shoulder season at all for the hospitality business in Leelanau County this year: since Labor Day, it's been just one big, extended peak season.
Among them, Skip Telgard, third-generation proprietor of the Bluebird Restaurant and Tavern in Leland. Telgard says Monday and Tuesday's wind, rain and cold temps did not keep patrons from seeking an outdoor table under the tent on the Bluebird's parking lot, which he has depended on exclusively for serving guests since the pandemic hit.
"I've been seating customers nonstop," says Telgard. "It's been an amazing fall — business has been absolutely off the hook. This past weekend was comparable to a 4th of July weekend."
Telgard says with people not needing to be physically back to school or work, "it's become a vacation dream year-round," and projects that Leelanau's restaurants will continue to be busier than in normal years, with a concentrated influx over the next three fall weekends.
But the Bluebird will not be a part of it, he tells the Leelanau Ticker. Yesterday, October 13, was the Bluebird's last day for the season, with a reopening planned "as early as possible" this spring.
M-22's iconic roadside eatery, Fischer's Happy Hour Tavern, offered tent seating for curbside guests while the dining room was closed this summer. Now that indoor seating is officially back, the tent is doing double duty to safely welcome a continuous stream of fall color travelers, says co-owner Kristi Fischer, whose family's business turned 49 this October.
"Interestingly, parking lot seating saved us," she says, "and once we realized it was going to be more than just 'a tent in a parking lot,' IndieGrow Flower Farm helped us with potted plants and pumpkins to make it more of a welcoming extension of our business," explains Fischer.
The tent must come down when the snow flies, but now that patrons have had an outdoor Happy Hour experience in addition to the traditional tavern atmosphere, "we can't put this cat back in the bag," Fischer says, adding that they will make use of heaters and firepits so people can continue to socially distance outside this winter. Other good news for business: the ability to hire college students staying local though the winter means lunch service resumes tomorrow, Thursday, October 15. Fischer explains that with most of her staff being homeschooling parents, lunch has been on hiatus, "but we are back to noon to 9pm every day."
In the village of Northport, Laura Cavendish, a co-owner at Around the Corner Food & Fun, extended her food truck hours earlier this week to sync up with the peninsula's peak color. The family-run food truck will continue to serve takeout Mondays and Tuesdays all winter, while construction runs full steam ahead for a permanent brick-and-mortar location at 115 South Waukazoo Street set to open this spring. "The walls are up as of this week," Cavendish says.
In addition to Around the Corner's eclectic comfort food offerings — including cheeseburger pasties and Yorkshire pudding wraps — for the first time this November Cavendish is planning a Thanksgiving dinner menu for carryout, based on an emerging need: "There will many more people staying here in second homes, with some not gathering with family, or keeping gatherings very small, so I am making all of it very flexible."
At the gateway to the Sleeping Bear Dunes in Empire, The Empire Village Inn has kept pace with both locals and the surge of vacationers to the National Lakeshore, which is on track for a record-breaking year for visitors. So far sticking to strictly takeout and patio service this season, the V.I. will likely shift to indoor service in November, but keep an outdoor option as long as the weather holds. The managers also plan to the keep the V.I. pop-up grocery running through the winter.
Meanwhile, in Cedar, what Sugarfoot Saloon co-owners Peter and Karen Bardenhagen planned as "one last summer" for their 31-year-old business has segued straight into fall, with Peter Bardenhagen confirming they will continue to serve fans Foots' famous wet burritos and other carryout items 5pm to 7pm daily, through the end of October, and possibly beyond.
Glen Arbor institution Art's Tavern is gearing up for all-indoor seating after November 7, a move co-owner Tim Barr tells the Leelanau Ticker coincides with the installation of a state-of-the art Ultraviolet Germicidal Irradiation (UVGI) air-filtration system.
It also coincides with Art's customer appreciation day, to benefit the Glen Lake community's food bank and Leelanau Christian Neighbors' Blessing In A Backpack.
"November 7 will be the last day the tent is up. People can bring food donations, and we will charge this year for a lake trout and pulled pork lunch — we'll be roasting a pig that came from 4-H — with all food and beverage sales that day going to the food bank," says Barr.
Photos: Fischer's Happy Hour Tavern tent patio by Kathleen Snedeker; Tim Barr's likeness in stained glass at Art's Tavern
Comment
A Historic Great Lakes Mapping Project, Right Here In Leelanau County
Contrary to popular belief, the oceans aren't the only bodies of water on Earth hiding a few ...
Read More >>
Property Watch: Gateway to the Forest
How'd you like it if your backyard butted up against a sprawling, 1,000-acre plus tract of forest ...
Read More >>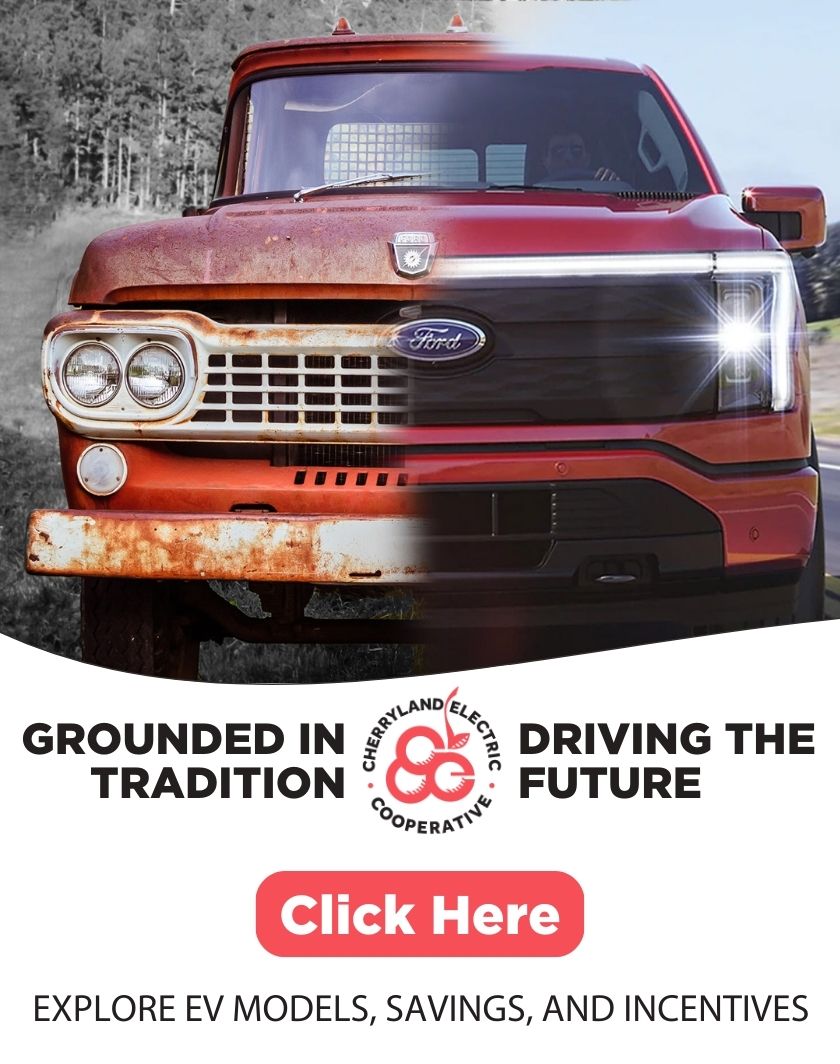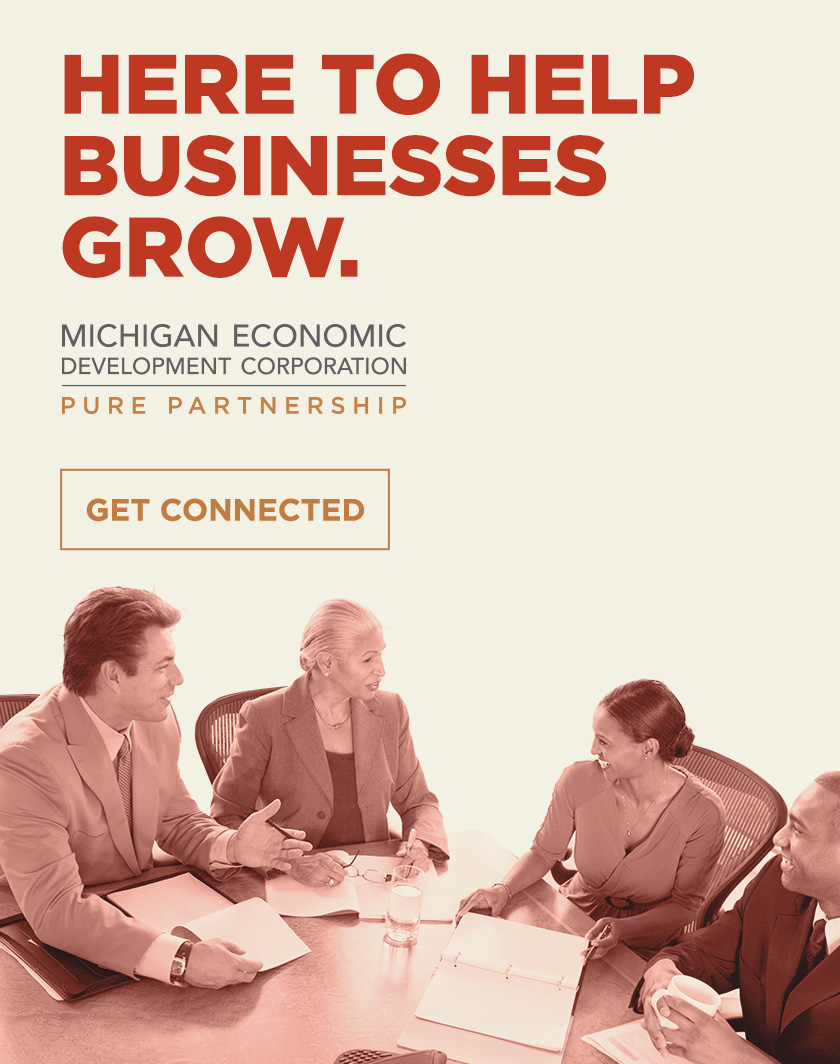 Bridging the Signal Gap: Verizon, T-Mobile Plan More Cell Towers to Boost Coverage
Dropped calls, undelivered texts, and sluggish data connections throughout Leelanau County have prompted frustration and raised concerns ...
Read More >>
Leland Township Considers USDA Financing For New Offices, Future Expansion Project
A loan from the United States Department of Agriculture (USDA) could save Leland Township more than $10,000 ...
Read More >>