Willow Vineyard Sold; Harbor Hill Fruit Farms To Boost Region's Wine Processing With $100K Grant
By Ticker Staff | Feb. 17, 2021
One of the first wineries established in Leelanau County has changed hands, with Harry and Tracy Faulkner — of Houston and Elmwood Township — purchasing Willow Vineyard from its founding proprietors John and Jo Crampton.
The Cramptons, who started the estate winery in the hills of Suttons Bay in 1992, shared a farewell message Monday on their winery Facebook page:
"We always knew this day would come where [we] retire and move on from Willow. We will never forget our 35 years of owning and taking care of such a beautiful place. To our friends and family, thank you for helping us out so much and always being there. We hope we said it enough. We couldn't have done it without you. — Jo, John, & Frankie (The Cat)"
The property, listed by Shelly Brunette of Real Estate One for $1.6 million, was sold as a turnkey business, vineyard and residence. Its 11.45 rolling acres are zoned residential and agricultural and reveal one of the most jaw-dropping views of West Bay in the county.
Doug Meteyer of Keller Williams Realty represented the buyers, who already own a residence in the region. Tracy Faulkner explains she and her husband originally hail from the Midwest; Lambda Energy Resources and Lambda Propane of Kalkaska brought them back to the area. "When my husband and his partners started Lambda Propane in Kalkaska, becoming part of the community was always our plan. Own a company here, live here, pay taxes here, and be part of what 'here' has to offer," she adds.
That now includes operating a winery.
Says Faulkner, "Harry and I are beyond thrilled to be the proud new owners of Willow Vineyard. Our goals are to expand on the Cramptons' labor of love and honor the history of Willow — being the 5th oldest vineyard on the peninsula."
The couple has a 14-year-old son, who will finish out his school years in Houston, but "we will be here as much as possible, and the 2025 countdown to move here exclusively and permanently is on," says Faulkner.
As past president of the National Concierge Association (Chicago Chapter), Faulkner plans to bring her background in hospitality to the wine tasting experience for guests. Willow's veteran winemaker Chris Guest will stay on with the new owners.
"This week as we meet with him, we're hoping to get the creative juices flowing, and are asking him to make a list of everything he wants to do…and what he needs to do it," says Faulkner. "We want to empower him to make the best wines in the region."
The Faulkners hope to convert the private residence on the property to a vacation rental or B&B, ("it would be ideal for honeymooners, or couples wanting to immerse in the vineyard experience") and will expand the outdoor space to include new decks, gazebos and viewing platforms.
"We want to make it a destination that couples, families or anyone driving by wondering 'what's up this hill?' can feel comfortable in. We want it to be the 'local spot' too, to come to hang out and become friends. That's exactly what Jo and John cultivated, and they ended up with an almost cultlike following."
Faulkner also plans to focus on collaborations with local charities. She explains, "A portion of all proceeds sold from Willow will go back to the community philanthropically. The more wine we sell, the more we can give away." She's currently involved with Step Up Northern Michigan and adds, "I'd also like to use the grounds to host dog adoption days or to otherwise support Cherryland Humane Society."
The Faulkners intend to reopen Willow by June at the latest, starting with a vineyard gathering for all existing wine club members.
In other wine industry news: A new grant from the Michigan Department of Agriculture and Rural Development (MDARD) will enable the region's wine industry to continue to grow. MDARD has announced 20 grants awarded across the state designed to promote the sustainability of land-based industries and support infrastructure that benefits rural communities.
Among them is Harbor Hill Fruit Farms, parent entity of Good Harbor & Aurora Cellars, which will use $100,000 to purchase a crossflow filtration unit to enhance the quality of the wines.
Sam Simpson, president of Harbor Hill, says the unit will replace the multi-step pad filtration typically used.
"Pad filters are like a coffee filter. Eventually they will clog and need to be thrown out. This eliminates the waste and is more eco-friendly," Simpson says.
The filtration process typically would see wine pushed through successively finer filters; this unit's filters can be fine-tuned by the operator. That has the added benefit of not exposing the wine to the air. "It goes from four times being exposed to oxygen to one time," he says.
Best of all, he says, it will be available not only to Good Harbor and Aurora Cellars, but to other wineries across the region and state. Simpson already offers a mobile bottling service to several wineries, and this will work in tandem with that. "It can filter 800 gallons an hour. It will alleviate a bottleneck for our bottling service."
Also receiving $100,000 in grant funding were Traverse City Whiskey Co., to improve natural gas infrastructure and install a new natural gas-compatible steam boiler to allow for increased fermentation capacity, and Gallagher Farms in Elmwood Township, which will be establishing a craft spirits distillery at the farm to complement its destination wedding venue.
Emily Tyra and Ross Boissoneau contributed to this report.
Comment
A Historic Great Lakes Mapping Project, Right Here In Leelanau County
Contrary to popular belief, the oceans aren't the only bodies of water on Earth hiding a few ...
Read More >>
Property Watch: Gateway to the Forest
How'd you like it if your backyard butted up against a sprawling, 1,000-acre plus tract of forest ...
Read More >>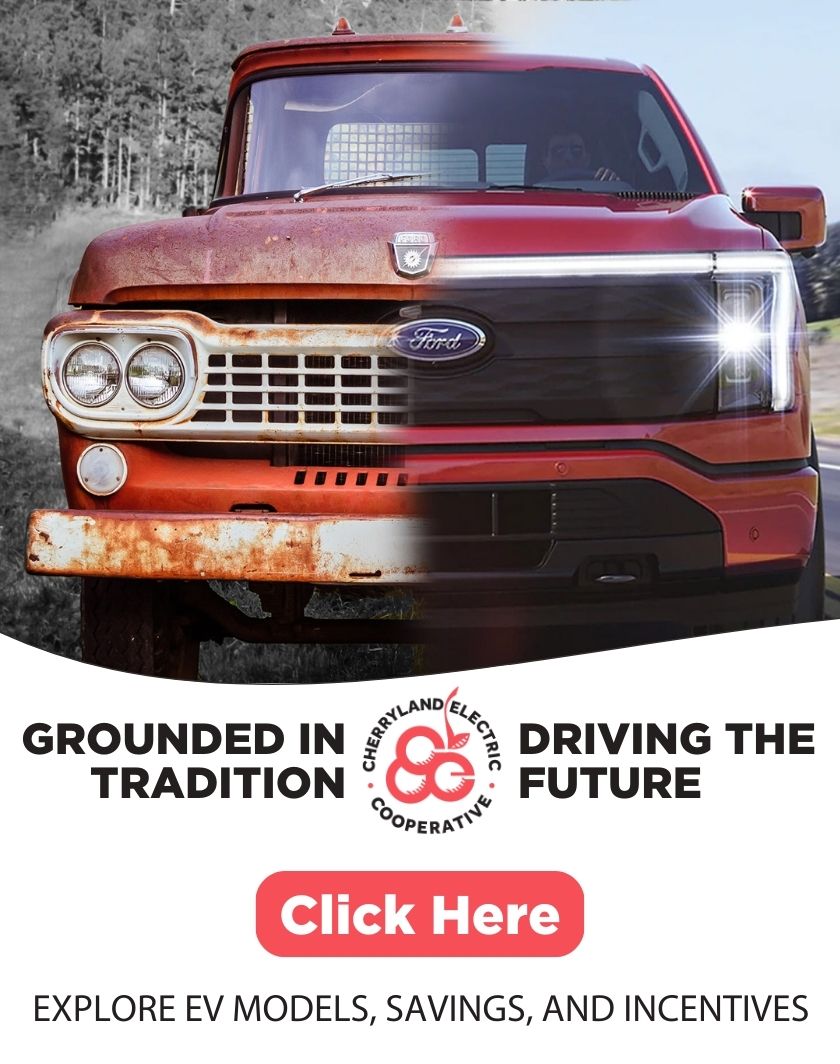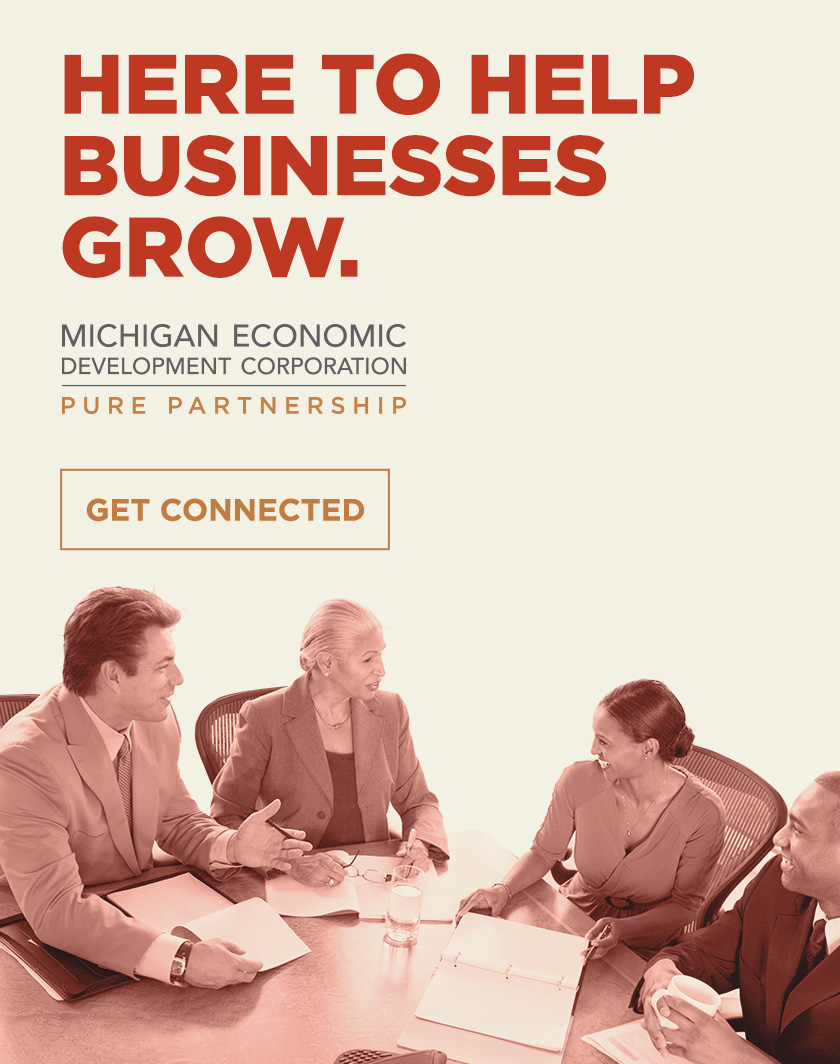 Bridging the Signal Gap: Verizon, T-Mobile Plan More Cell Towers to Boost Coverage
Dropped calls, undelivered texts, and sluggish data connections throughout Leelanau County have prompted frustration and raised concerns ...
Read More >>
Leland Township Considers USDA Financing For New Offices, Future Expansion Project
A loan from the United States Department of Agriculture (USDA) could save Leland Township more than $10,000 ...
Read More >>