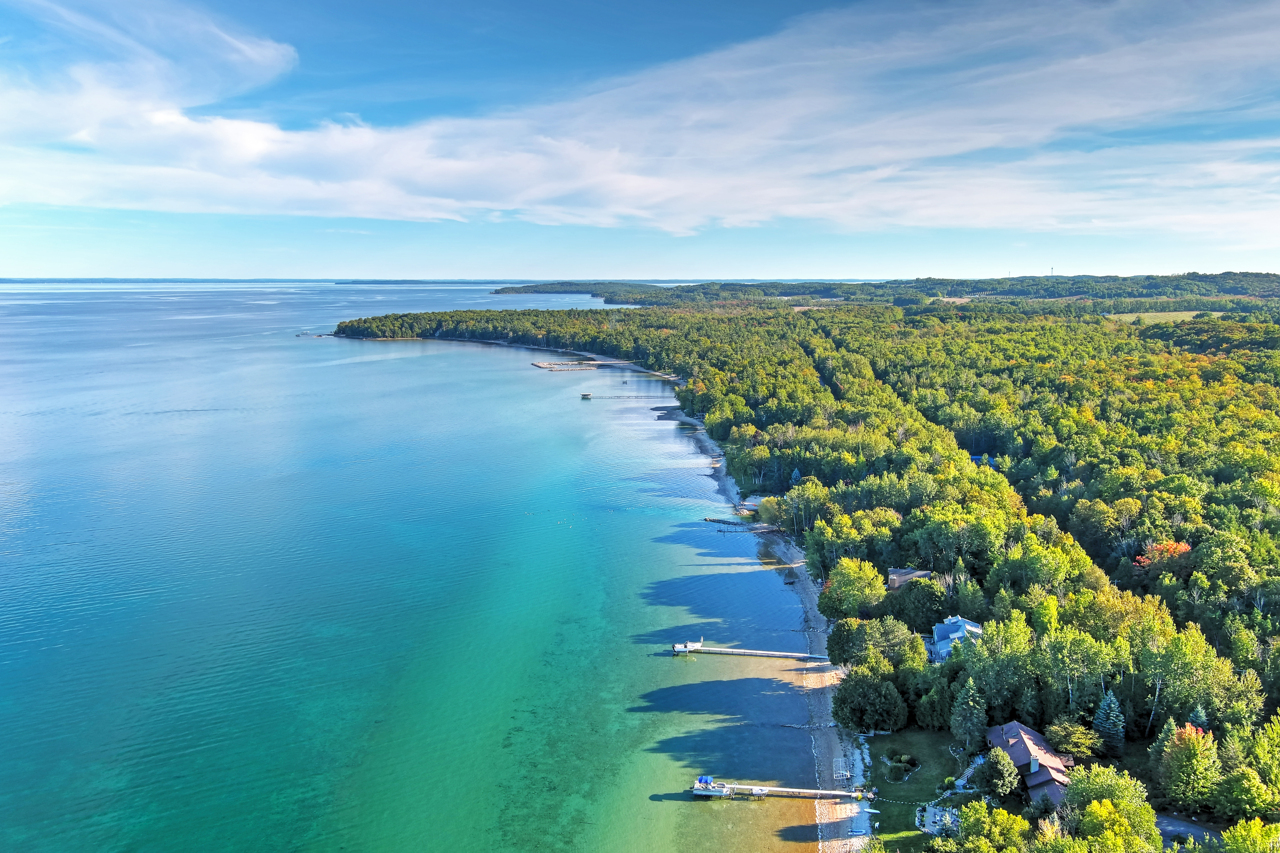 With Crazy 2022 Leelanau Real Estate Market Almost Done, What Does 2023 Hold?
By Kimberly Manning | Nov. 21, 2022
The 2022 housing market in Leelanau County set records for (high) home sales and prices and (low) inventory, but signs are starting to show a shift into more neutral territory. Data and anecdotes from county realtors accentuate an almost absurdly massive year almost behind us, and a year ahead that could bring even more challenges for first-time home buyers and added interest in Maple City and Cedar.
According to Aspire North data, 46 homes were sold in Leelanau County totaling more than $34.55 million in October. The number of homes sold was the lowest since 2012, but the average home price was the highest in the five-county region at $751,158, nearly $250,000 more than the runner-up (Grand Traverse). With record low levels of inventory and high demand, the average days on market was shorter than any other county in the region too.
Prices have been trending up annually over the last decade, and year-to-date through October, both the average and median home sale prices have more than doubled since 2012 -- accelerated by the pandemic, when buyers could work and live anywhere.
"When COVID hit, people found out they could work from home, and they wanted to come to our area because they could live and work wherever they wanted to. So that's been a huge factor and those people are still driving the demand in Leelanau County. And, it's still Leelanau County, right?" says Tim Schaub, broker/owner of Schaub Team Premier Realty.
High-end home buyers looking at properties in the $750,000 to multi-million range continue to be active, even this fall into winter, a historically slower season. Coming in with cash, these buyers aren't deterred by rising interest rates.
Faced with record demand and low supply, some buyers had to think outside of the box. Some offered free rent to the seller for a period of time until finding another place to live; others opted to create their own sales by approaching a homeowner directly. And some sellers had buyers lined up even before it hit the MLS.
Kimberly Bork, broker/owner of Venture Properties, recounts an instance where a seller's neighbor approached her and inquired about the property for a friend, who said the seller could name her price and stay in the property for as long as she needed before moving. "Long story short I sold a house for $3.15 million from a knock at the door when I was at the listing appointment," she says.
But as we head into the new year, sellers and lenders are now having to get creative to make conditions more palatable. High rates and prices might not be hurting the luxury segment, but they are giving pause to first-time and entry-level buyers; The National Association of Realtors recently released its 2022 Profile of Home Buyers and Sellers, which found first-time home buyers comprise the smallest share of buyers, at just 26 percent, a record low for the demographic.
"Things will even out and we're fortunate in that we are somewhat insulated to what is happening elsewhere. The demand is still very high, we still have a lot of buyers here. They are just waiting for things to correct because properties are still overpriced, but we're starting to see price drops at every level," says Bork.
Bork adds that some buyers are now looking to the outskirts of the county, even boosting demand outside of county lines into Benzie and Antrim counties. Locally, she sees Cedar and Maple City seeing more and more buyer interest.
"There is definitely a shift happening currently, it's going to return much to what it was before the pandemic. That's my prediction," she says.
Comment
Popular Christmas Tree Farm Feeling the Squeeze
One of the county's most popular and beloved Christmas tree farms may need to shut down for ...
Read More >>
Leland Township Planning Commission To Decide Fate Of Proposed Mixed-Use Development
The Leland Township Planning Commission could finally vote this week to approve or deny a controversial mixed-use ...
Read More >>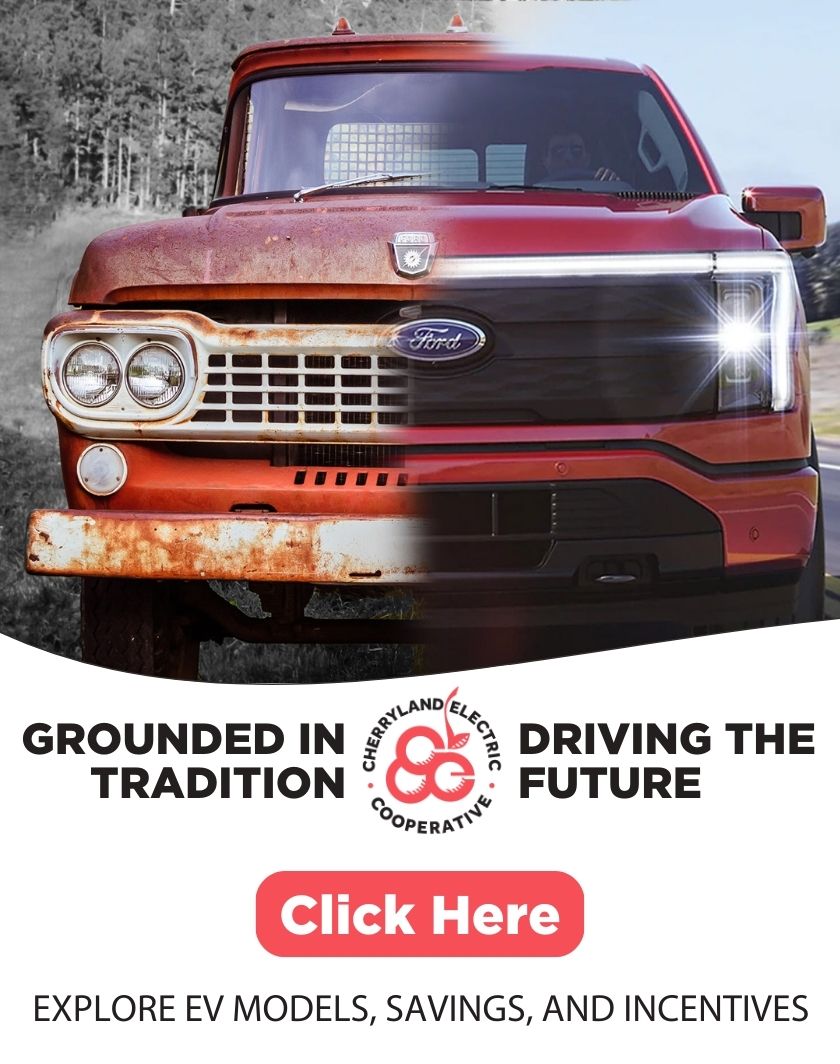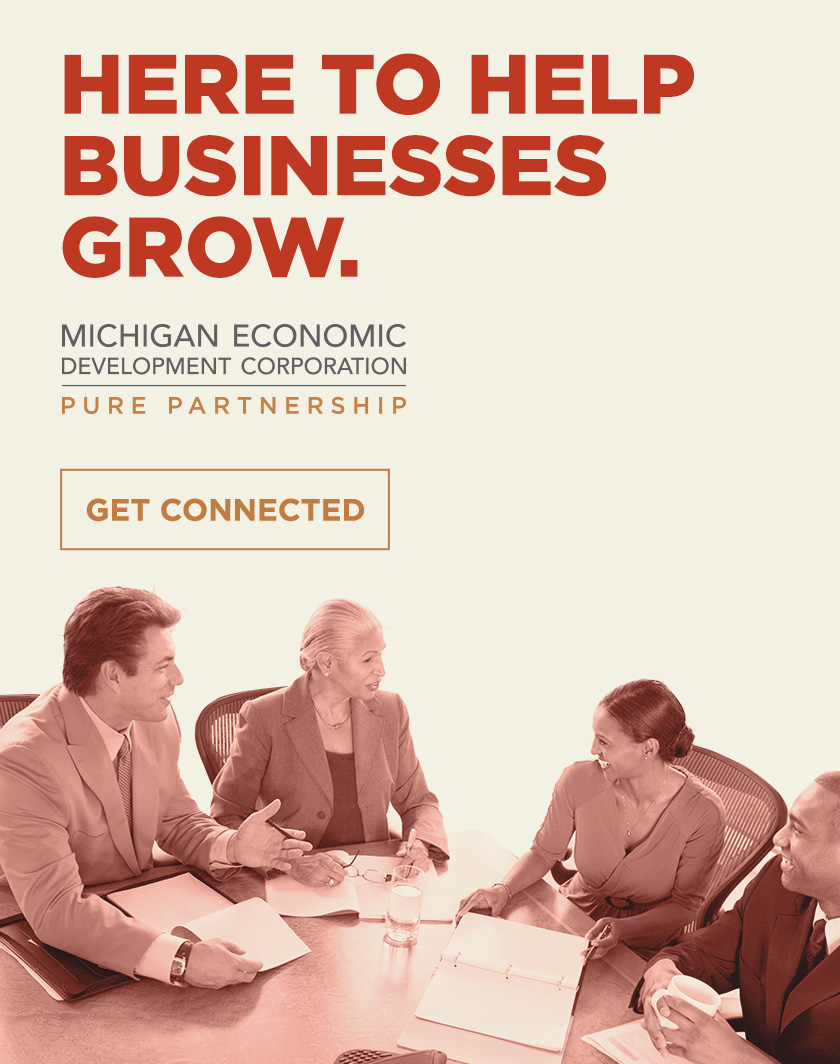 The Latest Leelanau County Blotter & 911 Call Report
The Leelanau Ticker is back with a look at the most alarming, offbeat, or otherwise newsworthy calls ...
Read More >>