Your Favorite Local Paper At Your Doorstep
March 25, 2020
From the region's best hikes to a Q&A with a leader in the recreational marijuana industry to how to get guitar lessons from Joshua Davis, this week's Northern Express is packed with news and features. The Express staff has heard from readers that local facts, personalities, and insight are critical in times like these.
What, unable to grab a copy at your local eatery or coffee shop during the "stay home" order? We'll bring it to you! Check it out online here in its entirety, or subscribe and have your own print copy delivered to your door every week for a year! All we ask is that you cover the postage. Email us for details on your very own subscription.
Comment
Quarantine Wine: Wineries Shift To Shipping
Leelanau Peninsula wineries have implemented shipping deals and partnerships to keep business flowing and customers stocked up ...
Read More >>
The (Almost Lost) Legacy Of Leelanau County Poor Farm
Leelanau County's Poor Farm Barn just received approval from the Michigan History Center to receive an official ...
Read More >>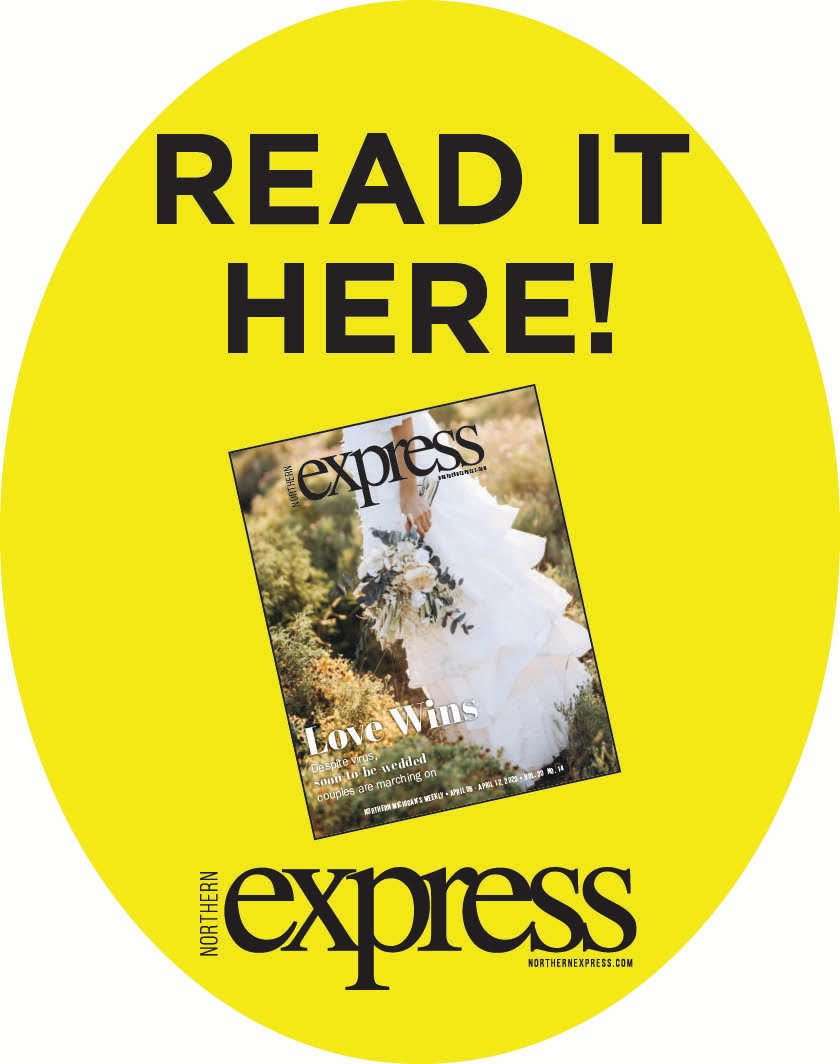 Grassroots Food Relief Benefits Restaurants and Seniors
A new grassroots food relief outreach has been started by members of Suttons Bay Congregational Church, spearheaded ...
Read More >>
Mountain Bike Trails At Palmer Woods Not Yet Open
The Leelanau Conservancy announced this week that during the Governer's "Stay Home, Stay Safe" Executive Order (EO 2020-21), the mountain ...
Read More >>