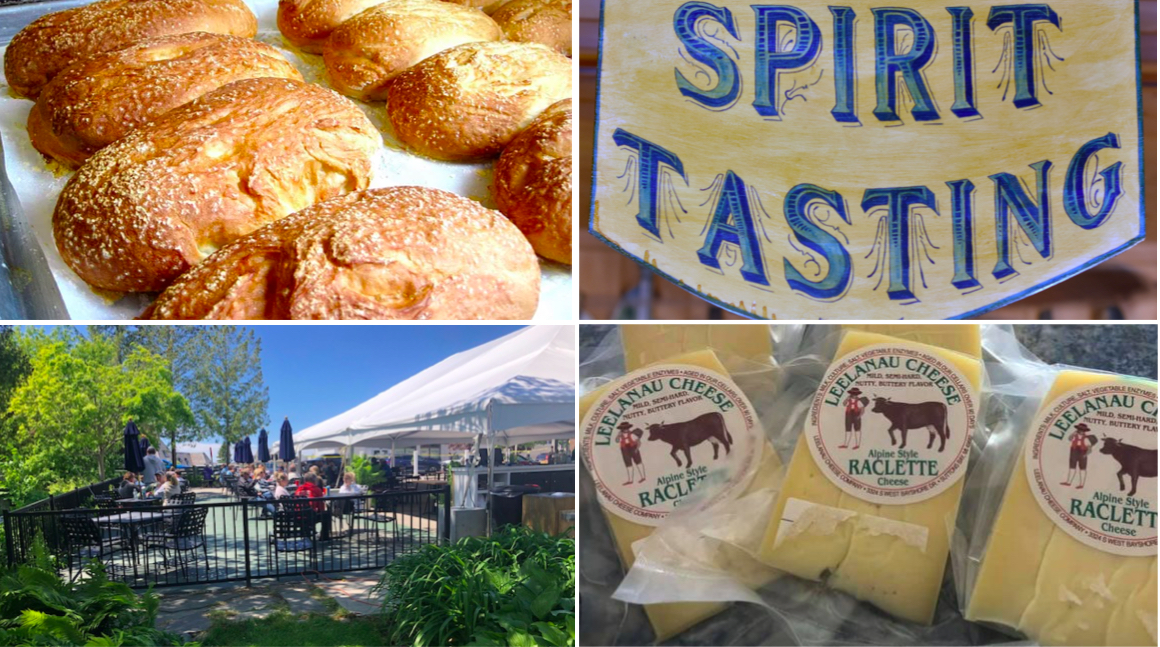 A Proposed Brengman Bros. Distillery; Village Cheese Shanty's Opening Day; Glen Arbor Restaurant Week; More Culinary News From The County
By Emily Tyra | April 5, 2021
Winemakers with hopes to distill grapes, the county's famed cheese shops return from winter hiatus, and more news from Leelanau's close-knit culinary community. Read on:
Brengman Brothers Winery has met the first milestone in adding a distillery and distillery tasting bar to their solar powered winemaking operation on Center Highway in Leelanau County. Following a public hearing, members of the Elmwood Township planning commission voted unanimously to allow the owners to pursue their plans to start distilling surplus grapes from their established Leelanau vineyards.
Vineyard and cellar master Robert Brengman explains the motiviation: "We find ourselves with this extra inventory of beautiful fruit, why not make other types of high-quality adult beverages with it?" Cognac, brandy (including fruit brandies distilled with apples, pears, and cherries that they purchase from other Leelanau farmers) gin and grappa are all spirits on the table. Brengman stresses that the distillery is still pending the township board's approval and permitting from the state, but they would look forward to growing on the success they have seen with the vermouth and amaro they make now. "Someday soon, guests may be able to enjoy our own negroni and other cocktails," he says.
In other beverage news this week: Owners at Leelanau's first full-service distillery, Northern Latitudes Distillery in Lake Leelanau announced the return of complimentary spirit tasting, and their cocktails-to-go — which can be enjoyed in their outdoor space. (The indoor cocktail bar remains temporarily closed due to COVID safety cautions.)
April 16 is a bright spot on Leelanau's culinary calendar: for those who have craved the "Lake Street," "North Shore," and other pretzel bread sandwiches, it's opening day for the Village Cheese Shanty in Fishtown. It's also the first day for Carlson's Fishery to sell their fresh and smoked delicacies from their historic Fishtown shanty, after an opening delay in order to patch the roof. Fishtown Preservation Society's Amanda Holmes noted that Biggs Construction's remediation work now on Carlson's Fishery is to tide it through the season. Big picture, work will continue on Carlson's Fishery and other shanties as urgency becomes apparent. Learn more about Fishtown preservation projects here.
Fromage fans rejoiced in the return of Leelanau Cheese Co., now open Saturdays in April from 10am to 5pm (to start). Co-owner and cheesemaker Anne Hoyt says they are fully stocked with fromage blanc and the mild, rosemary, peppercorn, and truffle raclette, but the aged raclette will not be available before July. "We will be doing sales outdoors just like we did in the summer," she says. "Hoping to let people in the store once all the staff is fully vaccinated." Though the property and the business were listed for sale last year, Hoyt says Leelanau Cheese will continue to operate until a sale is complete.
Also returning from winter break: Funistrada in Burdickville, with co-owner Holly Reay hoping to be open at 50 percent capacity by the end of April. In Glen Arbor, Blu chef/owner Randy Chamberlain intends to be open by Glen Arbor Restaurant Week, with a spring schedule of Tuesday through Saturday, dine in or curbside, starting at 4pm.
Glen Arbor Restaurant Week — billed as dining experiences "from French fries to French cuisine" — runs April 23 through May 1, with participating establishments offering prix-fixe menus, from $25-$35. Stay current on Facebook or at visitglenarbor.com.
The Bluebird in Leland will welcome guests May 1, "or soon thereafter," owner Skip Telgard tells the Leelanau Ticker, with the "tent/patio area only initially, but looking at the situation as it evolves." He says the outdoor experience will be even better for 2021: "We learned a lot last year about operating a larger-scaled outdoor service area and plan improvements to the physical aspects of our patio, and we will be expanding our food and cocktail offerings. Last summer was amazing considering the COVID restrictions, but the customer enthusiasm for what we were doing was absolutely off the charts."
Business partners and new owners at South End Tiki & Resort, Todd Kleinfeld and Barb and Jerry Kleinfeld, have arrived in Michigan and rolled up their sleeves to start cleaning and repairs in preparation for the 2021 season.
"Our chef was here to discuss and finalize menu, with dock repairs and camp site clean-up next," says Todd Kleinfeld, adding, "I want to express to all of our fans that nothing that they love is going to change. It will still be an inspiring dive bar."
The Kleinfelds plan to invest $105,000 into the marina — doubling its size for a total of 50 seasonal slips — plus maintain 12 in-and-out day slips and on-site gas. They aim to be open by Memorial Day Weekend.
Meanwhile, the potential buyer at Sugarfoot Saloon in Cedar needed to back out due to unforeseen personal reasons, so the restaurant and brew pub on 1.34 acres with a 10-acre, adjacent agricultural parcel went back on the market as of this weekend.
It is with a heavy heart that The Tribune owner Eric Allchin informed the community of chef Noah Carlson's unexpected passing. "He was our brother, our chef, our best friend and will be deeply missed," he shared in a statement on The Tribune's social media on March 29. "Our scheduled opening of April 1st will be delayed so we can process things, spend time with our loved ones and figure out how to move forward. We appreciate all of the love and support and will update everyone when we have a plan."
In the meantime, Allchin has established a Gofundme page to support the Carlson family with funeral expenses. There is also a Gofundme page to support Kate LaCross, who is Carlson's life partner and fellow member of the tight-knit hospitality industry in the county.
Pictured: Village Cheese Shanty's pretzel bread; signage at Northern Latitudes Distillery; Leelanau Cheese Co.'s raclette; the outdoor oasis at The Bluebird in Leland.
Comment
Get Ready For Palmer Woods 2.0, With 8 Miles Of New Mountain Bike Trails Built This Summer
Trail construction will begin in May on three new loops at Leelanau's marquee mountain bike destination, Palmer ...
Read More >>
Suttons Bay Art Students Raise $2,900 To Support Local Eateries and Fight Local & Global Hunger
Written by Keegan Monroe, 11th Grade, Suttons Bay High School
Getting a community to come together for ...
Read More >>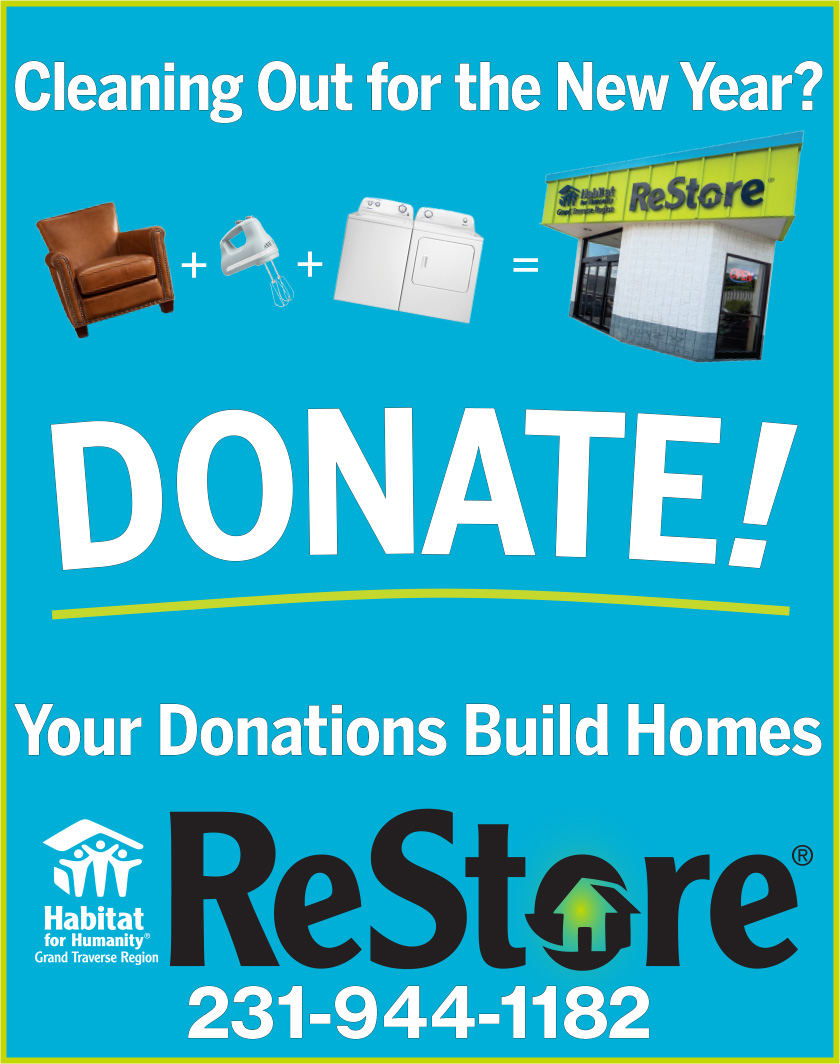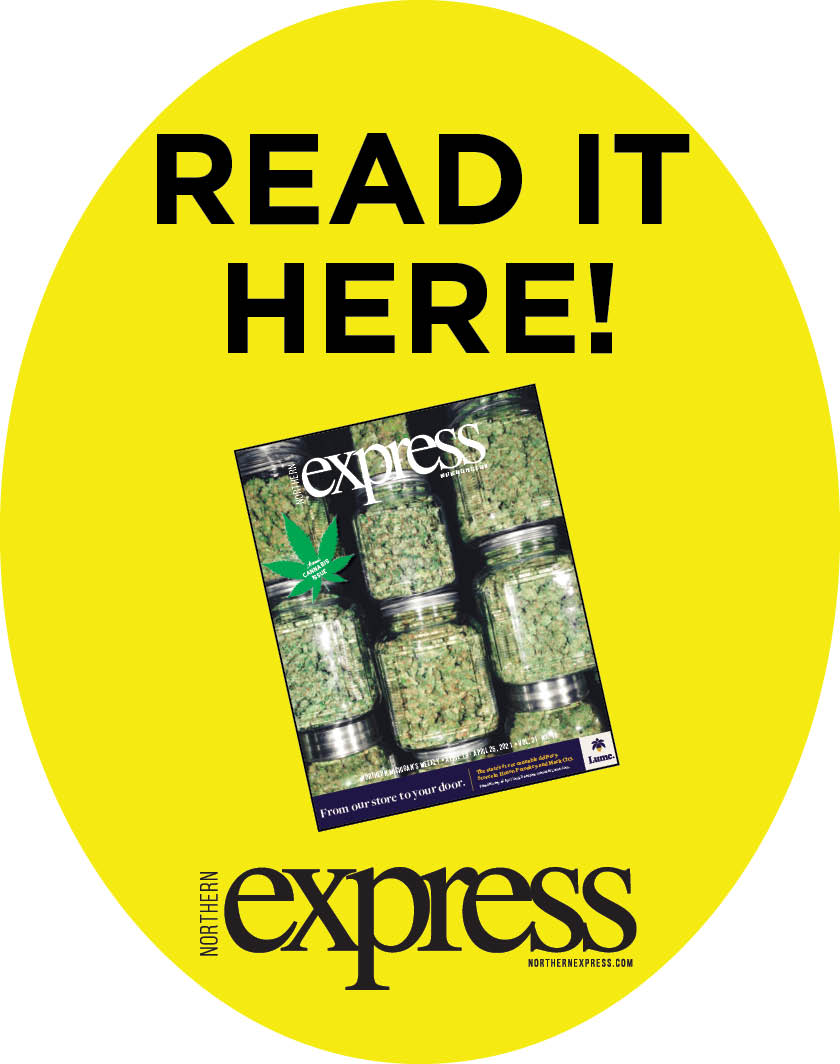 Memory Quilt In Progress To Honor Owner Of Cherry Country Quilters And Others Lost To COVID-19 In Leelanau Community
At the end of March, the Benzie-Leelanau District Health Department reported the 16th COVID-19 death in Leelanau ...
Read More >>
By The Numbers: Leelanau Continues On A Real Estate Tear
Real estate sales continue to show nearly unprecedented growth in the county. Last month, residential sales topped ...
Read More >>