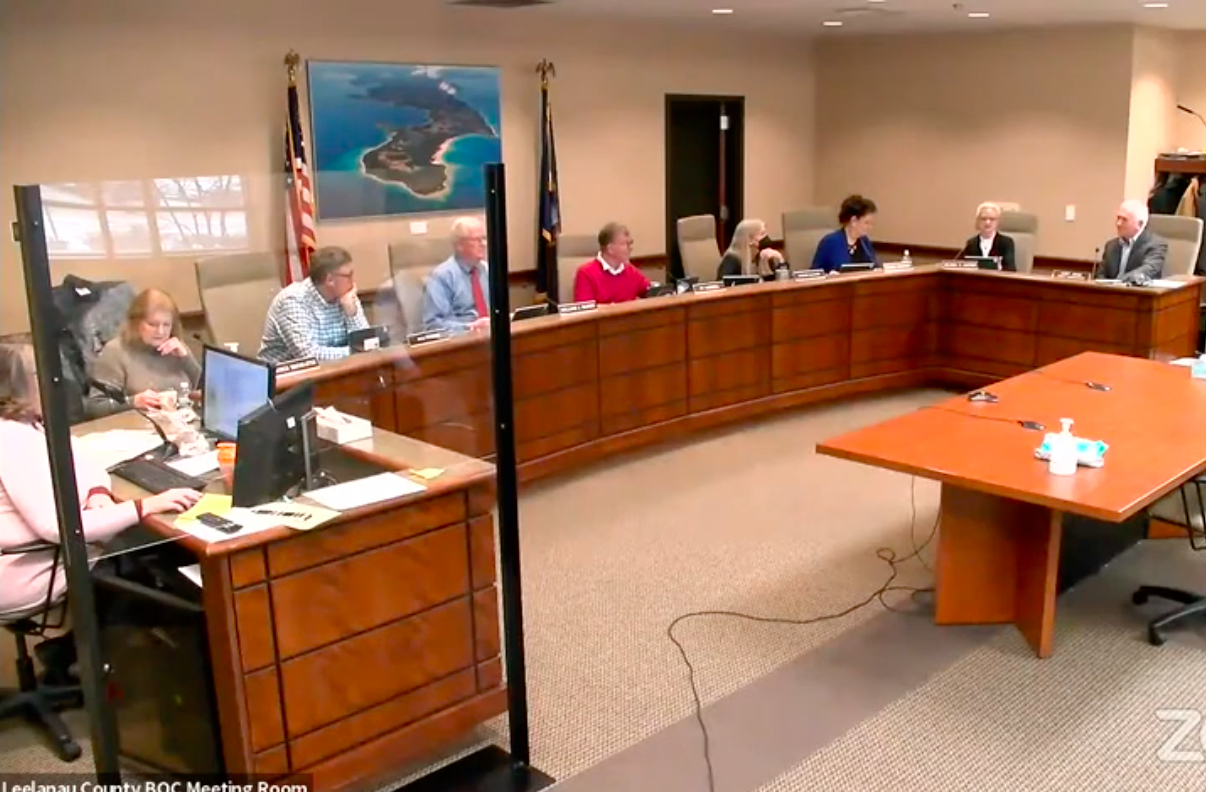 County Commissioners Reduce Public Comment Time From 5 Minutes To 3; Find Consensus In Initial 2022 Goal Setting
By Emily Tyra | Jan. 10, 2022
The Leelanau County Board of Commissioners held its organizational session last week, making key decisions on both procedural rules and their priorities for 2022.
The commissioners voted to shorten the amount of time individuals have to make public comment at the beginning and end of all county board meetings from five minutes to three minutes. A related motion to limit the initial comment session to strictly agenda items for that meeting did not pass.
The commissioners agreed to the time limit rule change in the interest of ensuring the county business at hand is taken care of that day.
Commissioner Debra Rushton noted that Leelanau County "offers two public comments where we are only required one," and suggested that "the first public comment be limited to agenda items only and the second for whatever they want to say."
Rushton added, "of course we want to hear from the people we serve; we hear from them frequently through emails, letters and phone calls. We are hearing from them in a lot of different venues."
Commissioner Ty Wessell said he is in favor of those who make the time to attend the meetings to say, "whatever you have to say, and say it concisely," but he does not like restricting opening public comments. "The most important thing we do at this table is listen. I don't want to say, 'we want to hear from you only if it's something we want to hear.'"
County Administrator Chet Janik noted that Leelanau County is rare in allowing five minutes for public comment. "Most counties in Northern Michigan allow three minutes with the goal to get people to be more precise."
The motion to limit public comments from members of the community for all meetings to three minutes passed 7-0 with the change effective immediately.
A county board which struggled in setting goals last year, coalesced quickly with 2022 goalsetting. At Bunek's request, Wessell presented suggested goals to his fellow commissioners. At the top of that list: conducting a successful search for a new county administrator.
Janik, who will be retiring in 2022, said the commissioners will receive a formal letter from him this month with a timeline for his departure.
Goals involving county facilities will also be explored this year, namely the possibility of reconfiguring the county jail to allow for the under-18 population and finding options for the Board of Health space. Reorganizing the county's Board of Public Works and Leland Dam Authority also made the list.
A draft of the goals will be considered for adoption this month.
Although not emerging as official board "goals" there was consensus among commissioners that they will continue to work toward "100 percent broadband and cell connectivity in the county" by 2023; to partner with housing experts to address housing needs; and to commit to progress in clean water initiatives.
Commissioner Melinda Lautner said that there are other committees beyond the board — and including board members — which are dedicated to ongoing work for housing and clean water issues.
Janik noted that broadband and housing needs are part of the board's current American Rescue Plan Act (ARPA) discussions and emerging as priorities in the county's potential rescue fund expenditures. The commissioners will be conducting a Committee of the Whole Session for continued review of fund requests from county and nonprofit agencies and county continuants on Jan. 19.
Also as part of the organizational meeting, Chairman Bunek recommended — and the commissioners voted unanimously — to keep all existing appointments for standing committees, boards, coalitions, and authorities. (Each commissioner's specific appointments can be seen on pages 21 and 22 here.)
The board also reelected Commissioner Lautner as vice-chair for 2022.
Comment
Larry Mawby Wants To Help Solve Leelanau County's Affordable Housing Puzzle. Here's How.
Meet Leelanau County's newest player in the fight for affordable housing: Larry Mawby. Of course, if you ...
Read More >>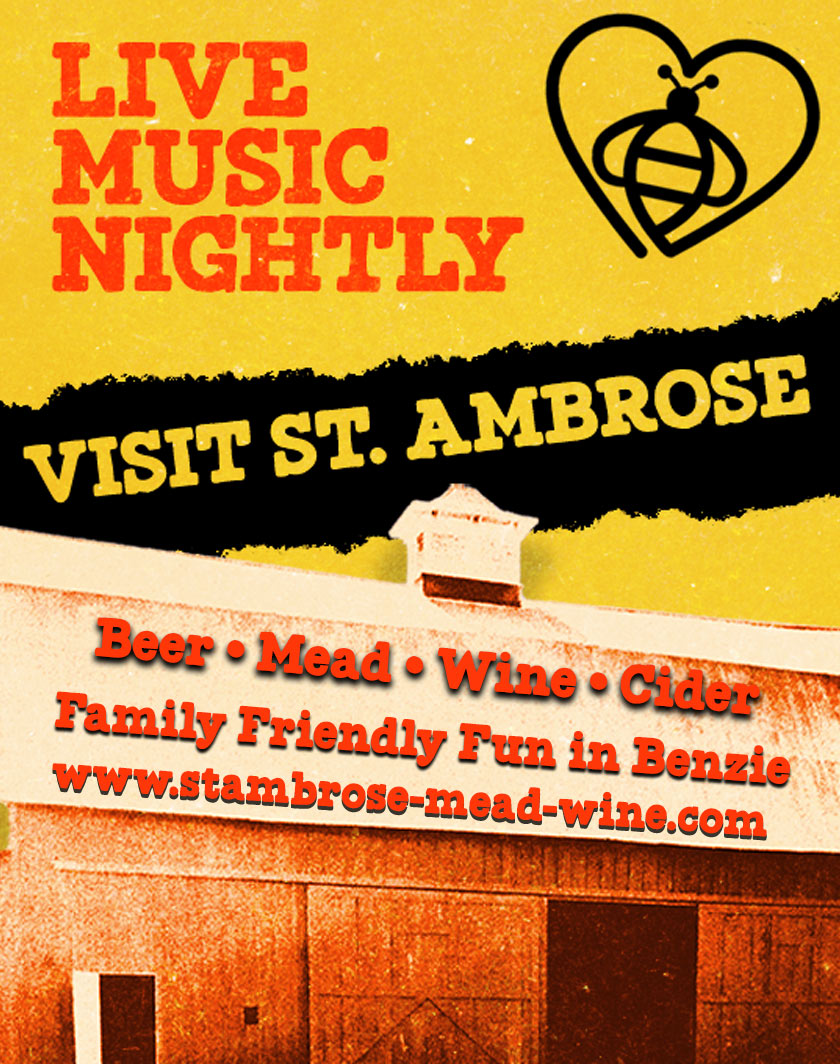 Property Watch: Benzie's Gwen Frostic Studio, Printing Presses & Acreage For Sale For $1.9M
This week we take a rare dip down into the hills of Benzie County, where Gwen Frostic's ...
Read More >>
Groomed Trails Plus (Outdoor!) Wine Events Popping Up In Leelanau County This Winter
A handful of Leelanau's vineyard managers have added trail groomer to their many hats, and now that ...
Read More >>