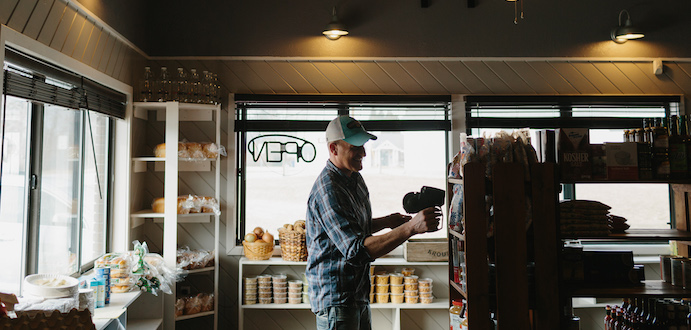 Empire Village Inn Opens Grocery Pop-Up
By Emily Tyra | March 26, 2020
Empire Village Inn owner Frank Lerchen tells The Ticker that he is starting a grocery pop-up "to help people in the area through this uncertain time."
He recently completed remodeling part of the Empire Village Inn to create a to-go food pickup area with ready-to-go pizzas. The project includes retail shelving for items that tourists might like — local beer and wine, T-shirts — which he is currently using to stock basic grocery items to save his neighbors a trip out of the immediate Empire area.
Brandon Levay, a manager at the Empire Village Inn, gives a rundown of the offerings: "We have homemade soup to go that Frank makes himself, farm-fresh eggs and dry goods such as spaghetti, rice and canned soups. The cooler has fresh fruit, salad greens, housemade hummus. And of course, there's bread, peanut butter, jam, beer, wine, coffee, some TP and some cleaning products. It's an assortment of essentials."
Lerchen also owns Joe's Friendly Tavern in Empire, which is closed for the time being, while Empire Village Inn is offering their full menu for carryout under adjusted hours. Hours for the grocery pop-up and takeout at the Empire Village Inn are: Monday-Thursday, 11am to 8pm and Friday-Sunday, 11am to 9pm.
Photo: Mae Stier
Comment
Quarantine Wine: Wineries Shift To Shipping
Leelanau Peninsula wineries have implemented shipping deals and partnerships to keep business flowing and customers stocked up ...
Read More >>
The (Almost Lost) Legacy Of Leelanau County Poor Farm
Leelanau County's Poor Farm Barn just received approval from the Michigan History Center to receive an official ...
Read More >>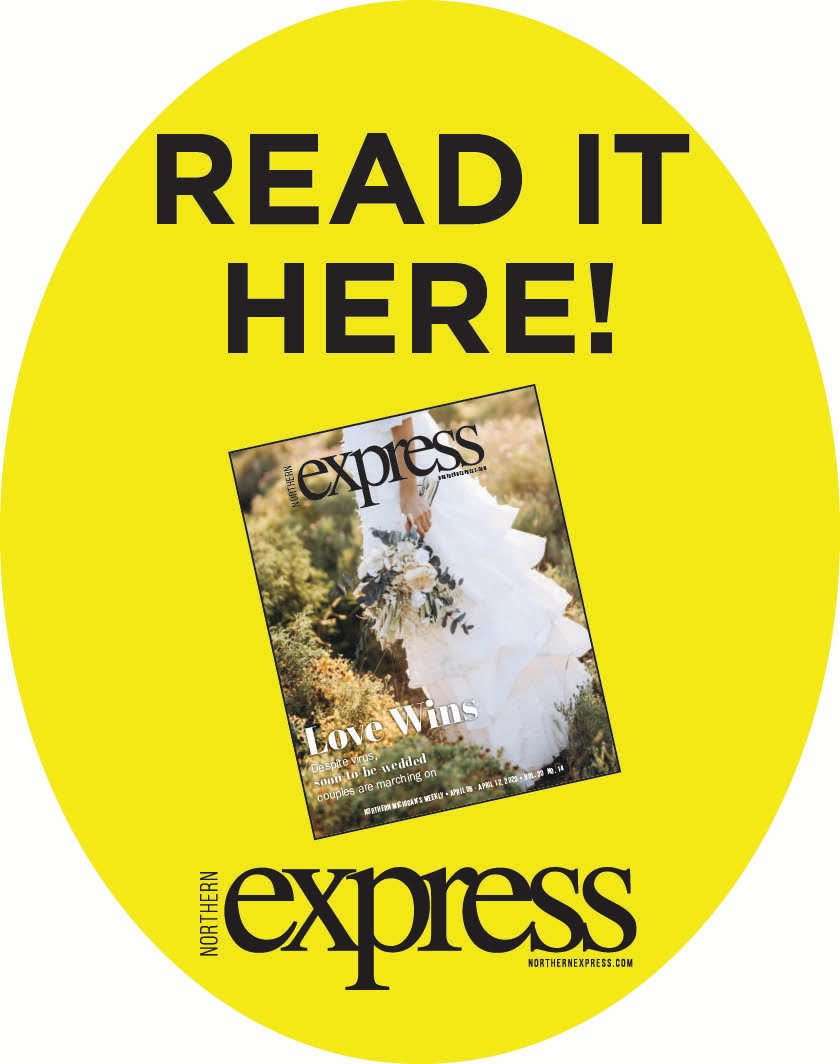 Grassroots Food Relief Benefits Restaurants and Seniors
A new grassroots food relief outreach has been started by members of Suttons Bay Congregational Church, spearheaded ...
Read More >>
Mountain Bike Trails At Palmer Woods Not Yet Open
The Leelanau Conservancy announced this week that during the Governer's "Stay Home, Stay Safe" Executive Order (EO 2020-21), the mountain ...
Read More >>