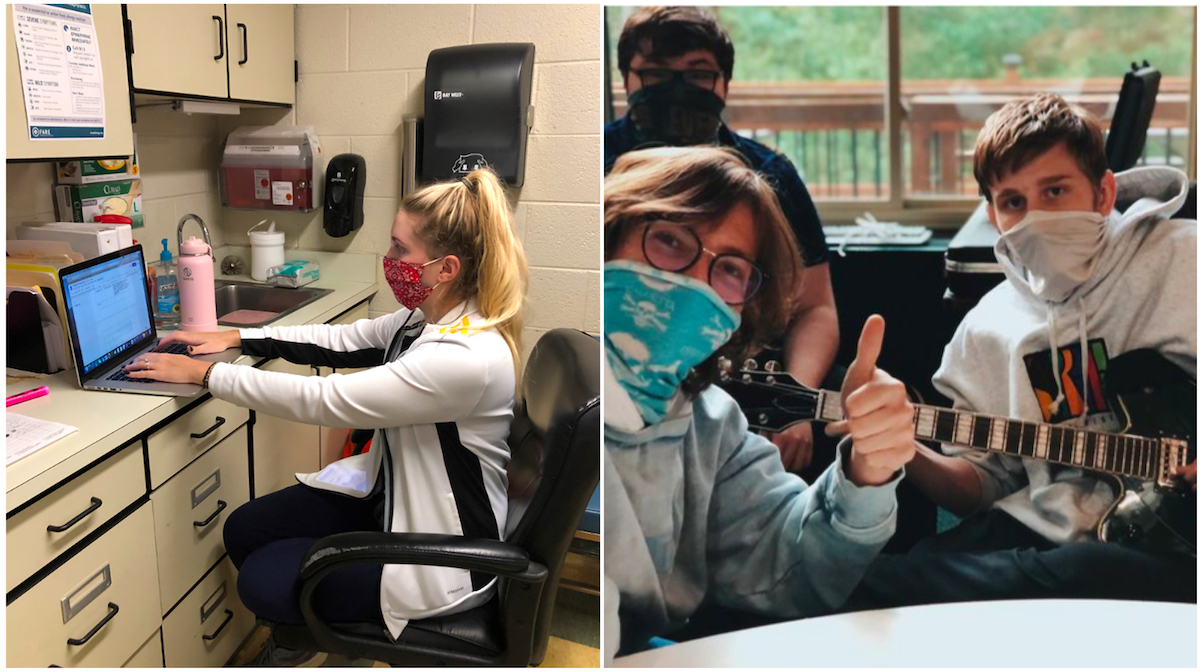 Glen Lake's School Nurses Navigate COVID; Leelanau School Boarding Students Head Home This Week
By Todd VanSickle | Nov. 18, 2020
Due to the increasing number of local COVID-19 cases, as of last Wednesday, Glen Lake Community Schools moved to remote learning for pre-kindergarten through 12th grade until November 30. Now, with the new Michigan Department of Health and Human Services emergency order temporarily halting in-person instruction at high schools for three weeks starting today (Wednesday), high school students will remain out until December 9, unless orders are updated.
At this time, the school is hopeful that pre-kindergarten through eighth graders will return on November 30, but school officials say much is dependent on local cases and any among the school's staff, students, or families at that time, according to Glen Lake Community Schools Executive Secretary Bethany Pousho.
Prior to — and perhaps in part precipitating — Glen Lake schools switching over to remote learning, 45 students were out at one time due to quarantine and exposure reasons. But not all were sick, says Glen Lake school nurse Ashley Karczewski.
"During that time there was a lot of contact tracing and meetings going on," says Karczewski, who is Glen Lake schools main contact with the Benzie-Leelanau District Health Department (BLDHD).
Michigan law does not require schools to have a nurse on staff, but Glen Lake Community Schools Superintendent Jon Hoover is thankful his district does.
The superintendent says the school nurses — Karczewski and Jill Walker — spend a lot time working with the health department and families developing contact tracing and safety protocols.
"All of these discussions between administration at Glen Lake, the BLDHD, and families has meant working a lot of evenings and weekends this school year, which is not the norm for a school nurse position," says Karczewski, who has been with Glen Lake schools since 2019. "Our nursing team also works to connect our students with our amazing counselors on staff to help with those physical ailments that are coming from anxiety and stress. I speak with staff who are sick and help make those determinations — this year — if they need to be out and if they need to be tested and where to test."
Karczewski also does a lot of education with families on what it means to be in isolation and quarantine. She asks exposure questions and determines return dates for staff and students as well.
The extra workload brought on by the pandemic is enough for Hoover to justify the school nurse position as essential.
"The health department simply doesn't have the staff to be able to keep up with everything," Hoover says. "Without [nurses], we would definitely have a whole different set of circumstances for our office staff. The nurses not only know the right questions to ask, but they also have the right answers."
Karczewski says, "I believe nurses are an integral part of healthcare. The sick students all come to see me, but I have been a nurse long enough that sort of thing doesn't faze me, because I'm used to wearing a mask and being around sick patients. I'm also not on the front lines like a lot of my friends working in the hospital where they are dealing head-on with the very ill and known COVID patients. I hear their stories."
She says her biggest concern is her own family being exposed to the virus.
"I have explained my job to my young kids…I'm doing my best to try and keep as many people healthy as we can," she says. "I worry more that I will be exposed and then become the spreader to my family and potentially make one of them very sick."
The Glen Lake superintendent says his district is unique, because many schools throughout the state do not have the budget to hire a school nurse. The two part-time Glen Lake school nurses, who account for one full-time nurse, oversee 729 students in the district.
According to the Centers for Disease Control and Prevention, schools are recommended to have one nurse per 750 students. But, in 2018, more than 60 percent of U.S. schools did not employ a full- or part-time nurse, according to the National Association of School Nurses.
In the future, the superintendent says he wouldn't be surprised to see more school districts hiring a nurse with the help of COVID-19 Relief Funds, something Glen Lake Schools utilized.
"We have the financial resources through our budget, but we're also using our COVID relief fund that every school district received, so they could surely use their relief funds to do the same," Hoover says. "As soon as those funds run out, of course, funding will revert back to our general fund that will continue to pay for their wages."
However, finding nurses can also be a challenge, he adds.
"They are in high demand right now," Hoover says.
According to The American Nurses Association, there will be more registered nurse jobs available through 2022 than any other profession in the U.S.. Additionally, employment opportunities for nurses are projected to grow at a faster rate than all other occupations through 2026.
"The role [of school nurse] has definitely changed," Walker adds. "There's a lot more precautions that are going into place and working with staff members and everyone else just to ensure that the kids are safe. It's a very different-looking school year."
Outside of COVID-19 concerns, Glen Lake school nurses have been taking proactive steps through educating students, training staff and developing a health plan that includes creating health records for students so the on-duty nurse can address a health concern immediately. Walker says the pandemic has put some projects on hold, but they are pushing ahead with initiatives like EpiPen training.
Rob Hansen is the head of school for Leelanau School, also in Glen Arbor. The coed boarding and day school for grades 9-12 has about 32 students and has been in operation for the past 95 years. Leelanau School, which is funded through donations and tuition, has always had a nursing staff, even prior to the pandemic, and provides 24-hour health services with three to four nurses.
"It is a critical obligation of boarding schools, because families are sending their kids to us," Hansen says. "We are essentially in loco parentis."
Hansen explains the school nurses play a critical role at the boarding school, because they are people that the students trust and confide in. Additionally, they have also been at the frontlines of the school's response to the pandemic, which has included more critical health screenings and additional testing for students when they arrive on campus.
"We are fortunate that we are a small community that is on an isolated campus," Hansen says. "We can control who comes and goes on the campus. We have a great amount of ability to control our exposure."
The students are not leaving campus on a daily basis, like students in public schools, he says.
"We have eyes on them at all times," he adds. "The nurses can effectively communicate with the students about why the restrictions are in place and what is going on outside of the campus — speaking in medical language that they can understand."
On Wednesday, the boarding school students wrapped up their last day of classes for the semester. Given the uncertainty surrounding the school year and the pandemic, the accelerated semester was by design, Hansen tells the Leelanau Ticker.
"We just thought that was the right way to do it in the summer. I suppose our predictions came true, unfortunately," Hansen says. "We work them really hard when they are here and send them home for a long break."
The students will be on a seven-week hiatus before returning to school in January. Within about five days before they return to campus, they will be required to obtain a negative COVID-19 test. Once on campus the students will be in an "instructional quarantine" where they will be isolated in the dorm rooms and given one-on-one instructions for a week. Eventually, the students will be retested before being released from quarantine.
Currently, the school is hiring an additional nurse.
"As this pandemic grew last spring, it was tremendous comfort to know that we had registered nurses on staff that could help grow our understanding of the right things to do and how logistically we could do those things effectively," Hansen says. "We were happy to have health services staff from day one. Long before the pandemic rolled around."
Photos: Nurse practitioner Jill Walker, who is one of two school nurses for Glen Lake school district, has seen her workload increase during the pandemic; Leelanau School students just before the semester ended, via the school's Facebook page.
Comment
Fishtown's Morris Shanty Returns Home After Being Saved From High Water
Yesterday Fishtown Preservation Society returned the historic Morris Shanty to its home, according to a press release ...
Read More >>
Namesake Spirit Released This Week To Honor Bernie Rink, The Godfather of Northern Michigan Wine
Northern Latitudes Distillery in Lake Leelanau released a new spirit this week, Bernie's Brandy, and it's distilled ...
Read More >>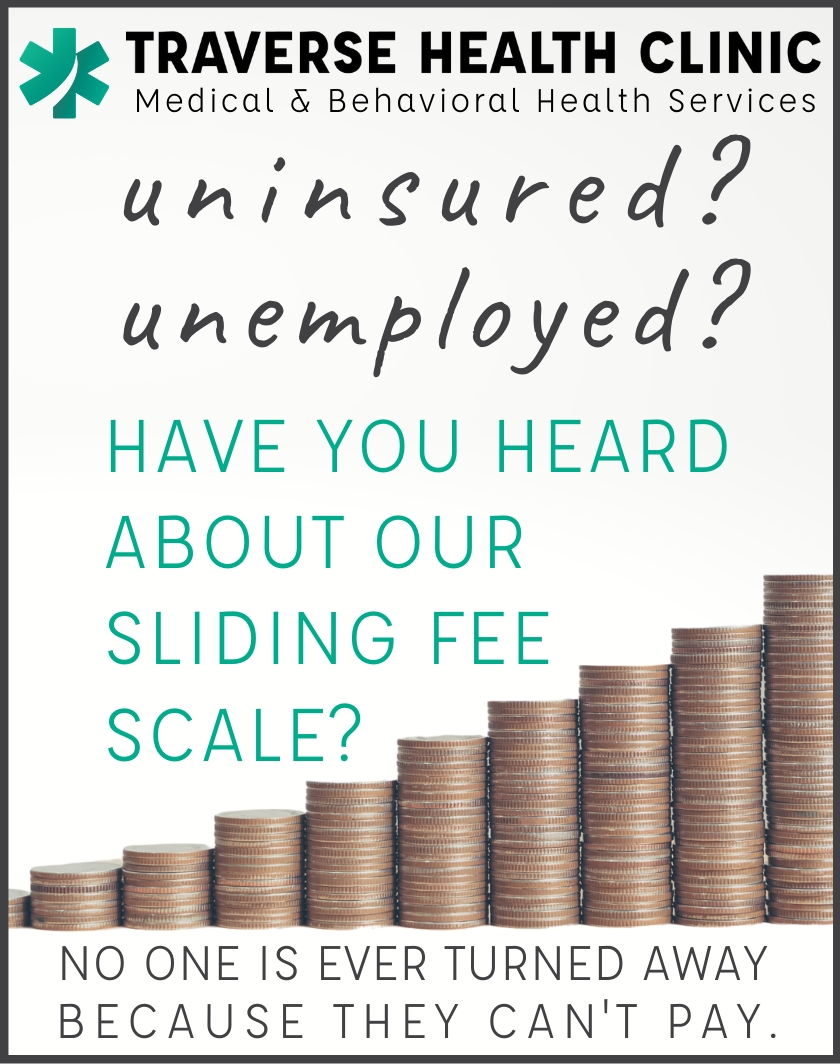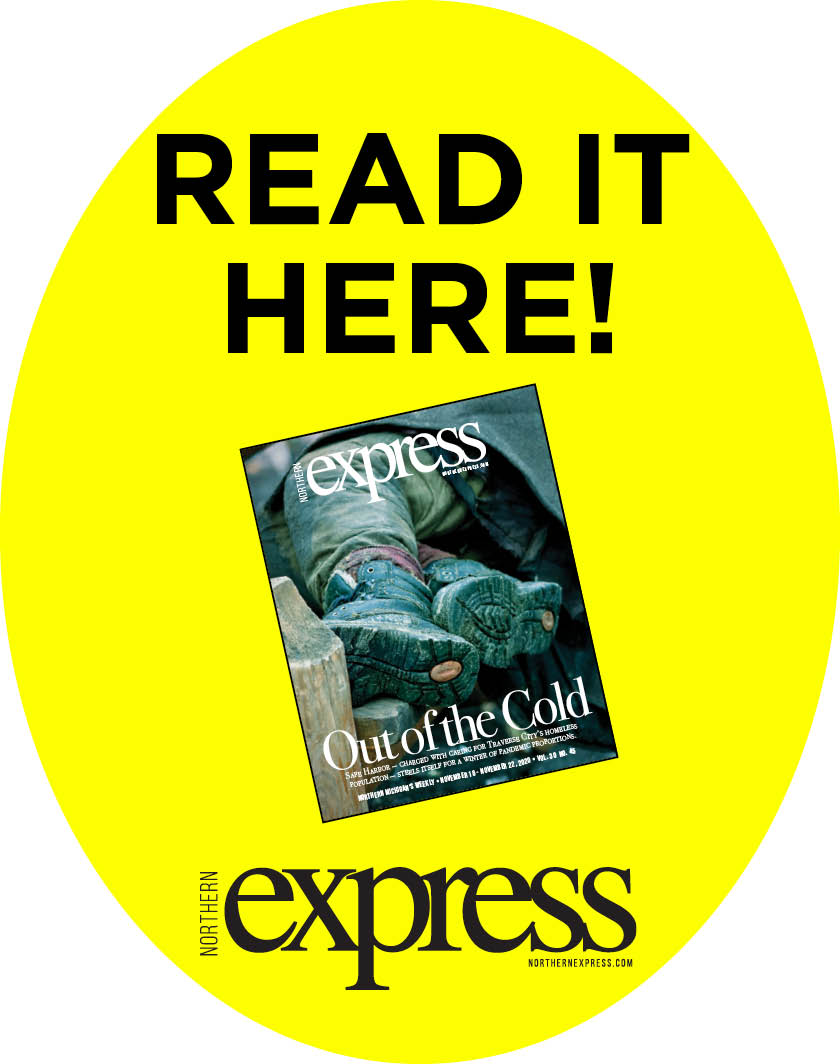 As Leelanau COVID Cases Spike, An Inside Look At Contact Tracing And What's Next
COVID-19 is spiking among Leelanau and Benzie County residents, with more than 300 new cases in November ...
Read More >>
Property Watch: Landmark Bicentennial Barn Property Just Listed
Bikers and motorists on M-22 near historic Port Oneida (1042 West Harbor Highway, Maple City) have long ...
Read More >>