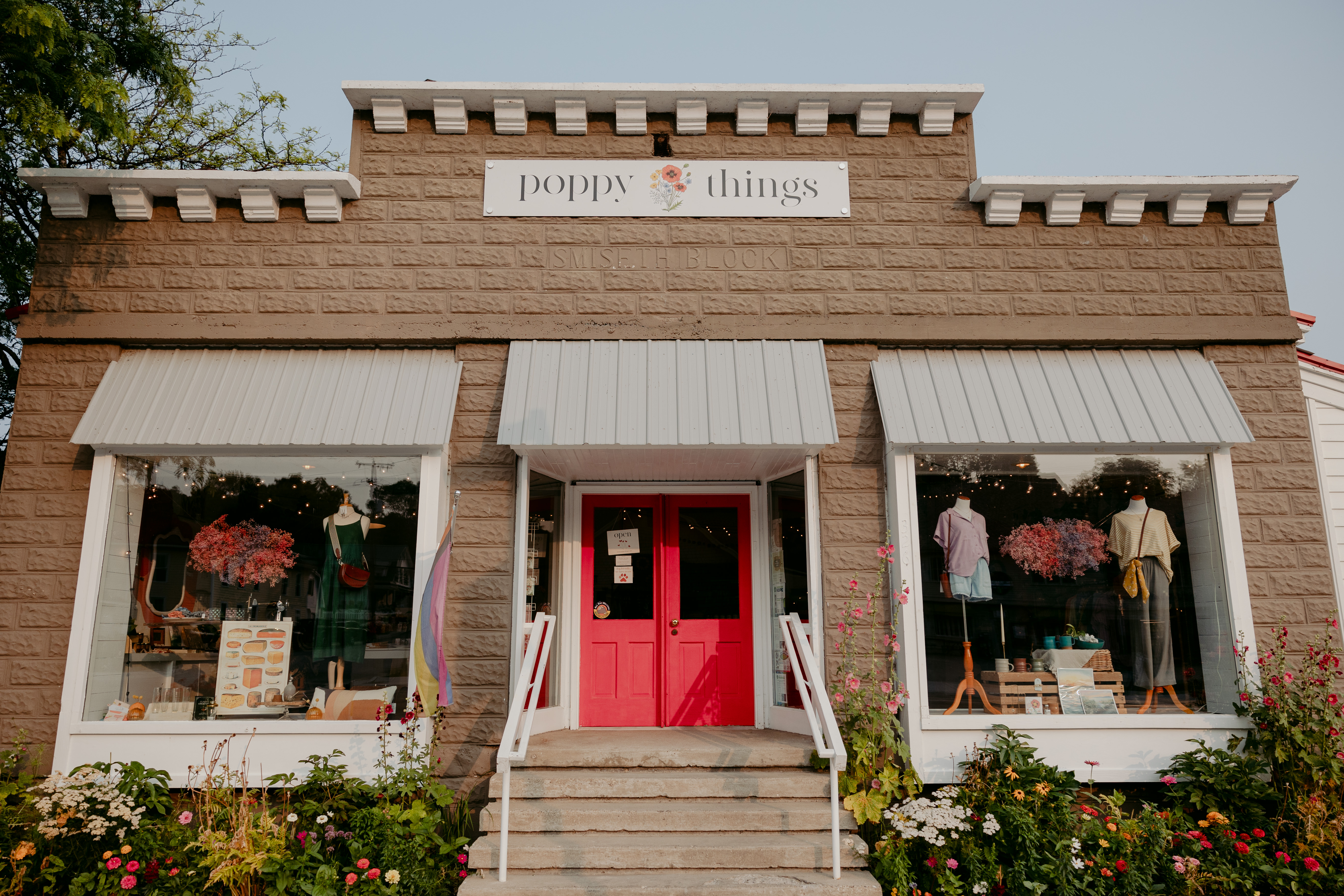 How Was Retail This Summer In Leelanau? High Traffic, Low Staff, and No Slump
By Kierstin Gunsberg | Sept. 4, 2023
While some big box retailers nationwide experienced low summer traffic, Leelanau retailers are telling a different story as they exhale from a thriving – and short-staffed – summer season.
At Enerdyne in Suttons Bay, summer was busier than ever. With nine seasonal employees, co-owner Dick Cookman says they could have used one more to balance their "surprisingly" heavy traffic compared to last year's crowds. The science and nature hub has experienced a surge of customers seeking telescopes, microscopes, and binoculars to take in the scenery. "We get people from all over the Midwest coming for the optics. Because we do probably have the widest selection in the Midwest," says Cookman, who's run the store alongside his wife for 43 years.
Numbers weren't the only summer increase. Visitors, he notes, seemed happier this year. "When people come in, they're happy and very positive. That's one of the high points. We've always had a pretty good relationship with customers, but I'd say this summer was especially so…there's just a lot of really nice people."
Chelsey Skowronski has also experienced no shortage of shoppers down the street at Poppy Things. "In July '23 we were up 20 percent from July '22 in sales," says Skowronski. While profits are up this summer, the number of transactions compared to the same time last year shake out to only a few more, meaning shoppers were chasing higher-priced products. Focused on handmade and/or local items from makers like Farm House Candle Co., Skowronski also offers womens clothing, a top-seller this summer.
With events like the Suttons Bay Art Festival and mid-August sidewalk sales standing out as the shop's biggest days, a random Thursday in July came in as runner-up. "For whatever reason, [on July 27th] we were slammed!" says Skowronski, who ran another successful season with a small but tight-knit crew of three employees.
Northport's Pennington Collection experienced higher than average traffic and profit. "We often hear 'you have the cutest stuff,'" says owner Sarah Eggert, who says she's been lucky to stock her year-round gift shop with the season's hot sellers including the Enewton jewelry line and ever-popular UK stuffed animal brand, JellyCat. Like Skowronski, Eggert also says clothing has been making up a large portion of her sales, with local events boosting traffic to her business. "Traditionally the busiest time of the summer is the last week of July until after sidewalk sales and the Northport Dog Parade, [during the] second Saturday in August," says Eggert. "That was absolutely true this year."
From staffing issues driven by a lack of affordable housing to tighter margins, some small shops like Grocer's Daughter Chocolate say that despite a particularly huge season, they're still noticing inflation's impact. "My joke these days is that being a small business owner is like surviving in a game of Frogger," says Jody Hayden, who operates the chocolaterie on Lacore Street with her husband, plus the seasonal gelato shop next door. "We're all doing our best to navigate the many and varied obstacles that have come our way since the pandemic."
A lack of affordable housing is pushing at least one of Grocer's Daughter Chocolate's critical staffers to leave the area. "Thankfully we have a very supportive community," says Hayden of both their in-person and online customers. These customers kept a summer rotation of 26 employees busy scooping gelato, spinning shakes, and handing over fudgesicles to beat the heat. "Our new PB Pucks [are] also flying off the shelves," says Hayden, adding that their old standbys – truffles, caramels, and cookies – have been the season's bestsellers.
In Fishtown, Greta Campo, co-owner of Dam Candy Store, says staffing issues and inflation have also been a balancing act for the hot spot. "We have higher sales," says Campo of this summer's numbers in comparison to last year's. But they've also had to increase prices to make up for the rising cost of rent, wages, inventory, and the cost of shipping temperature-sensitive jelly beans and licorice during the warmest months. "So it's kind of hard to compare [profits] when everything is kind of going up."
Despite the fluctuations, Campo says she and her roster of high-school and college-aged part-timers never lost motivation to hustle for their loyal customers. Even as the season wound down, Campo says traffic remained steady, especially with locals, so the Leland mainstay will remain open into October.
"We have customers that have been coming to our store for thirty-plus years and it's something that they really look forward to."
Comment
A Historic Great Lakes Mapping Project, Right Here In Leelanau County
Contrary to popular belief, the oceans aren't the only bodies of water on Earth hiding a few ...
Read More >>
Property Watch: Gateway to the Forest
How'd you like it if your backyard butted up against a sprawling, 1,000-acre plus tract of forest ...
Read More >>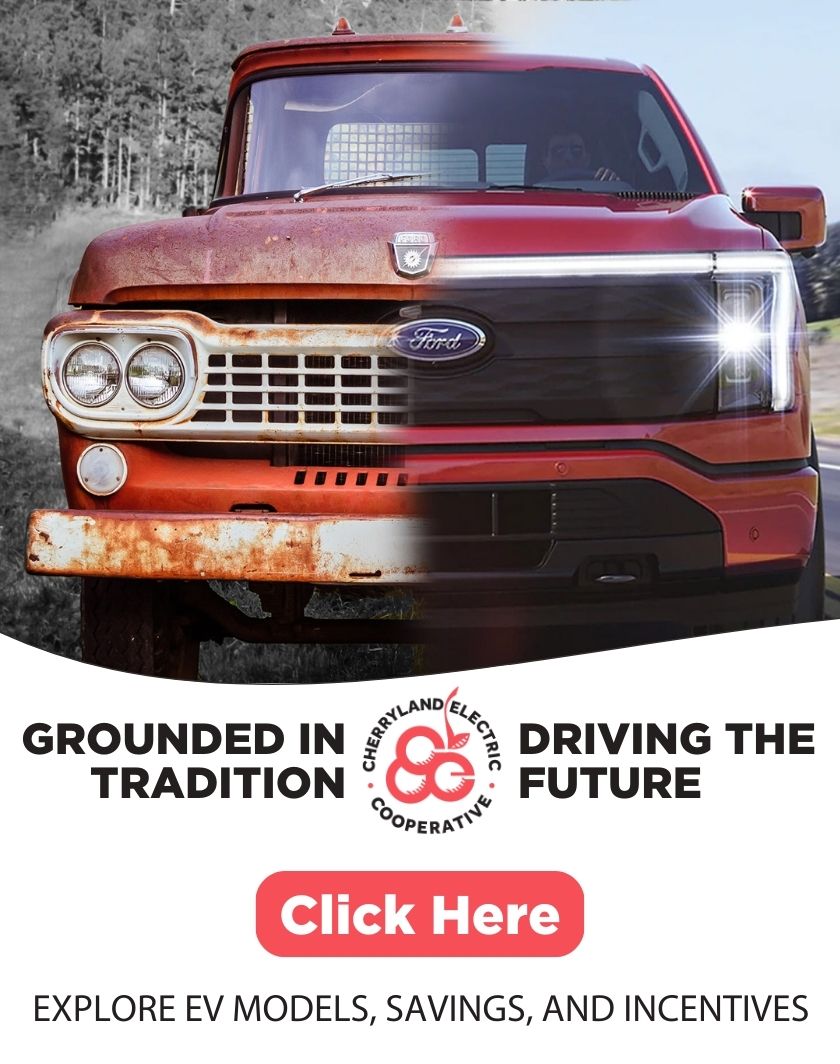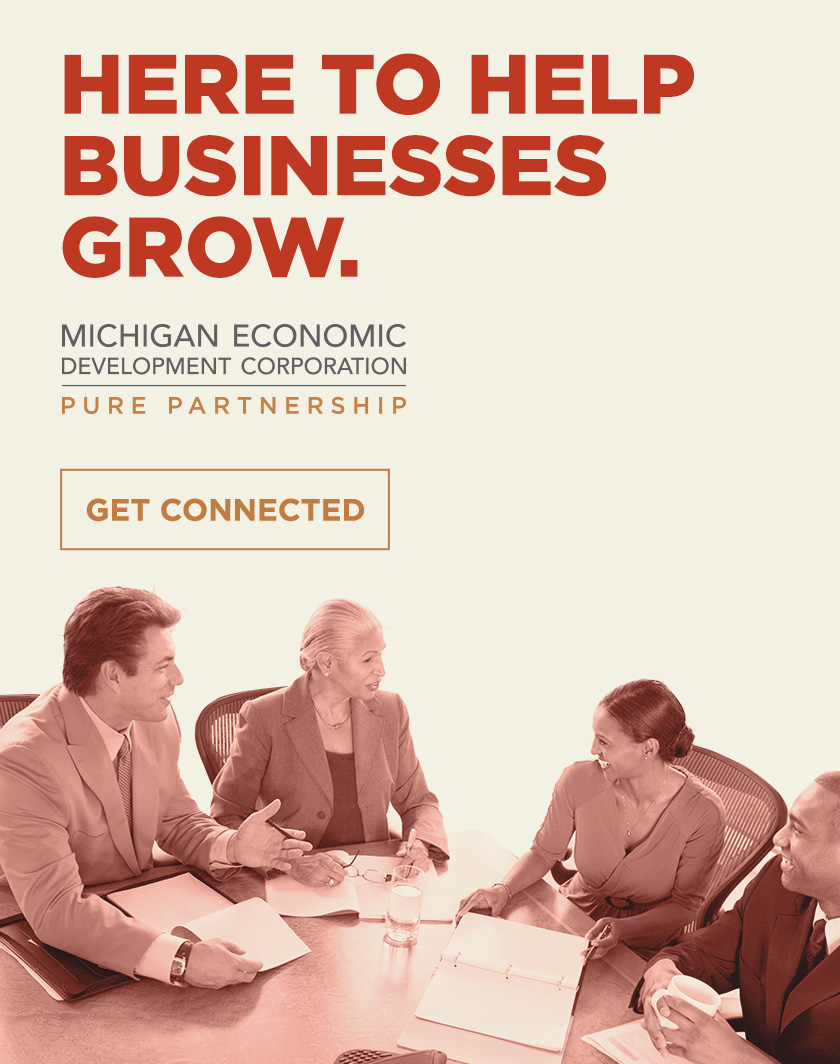 Bridging the Signal Gap: Verizon, T-Mobile Plan More Cell Towers to Boost Coverage
Dropped calls, undelivered texts, and sluggish data connections throughout Leelanau County have prompted frustration and raised concerns ...
Read More >>
Leland Township Considers USDA Financing For New Offices, Future Expansion Project
A loan from the United States Department of Agriculture (USDA) could save Leland Township more than $10,000 ...
Read More >>