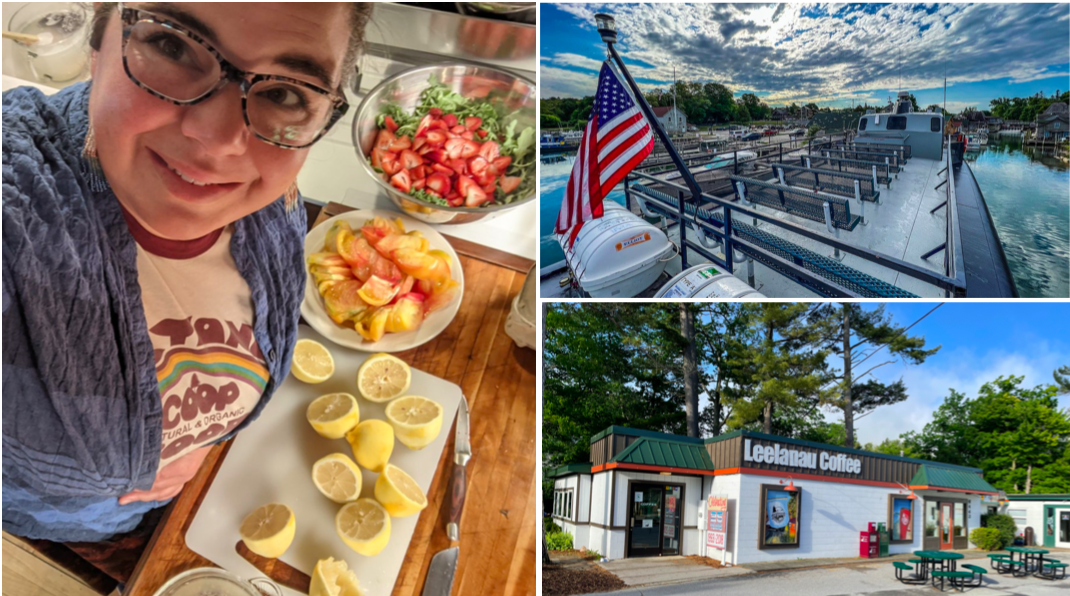 It's A Good Morning In The County
By Ross Boissoneau | June 20, 2022
Rise and shine, Leelanau County. This week brings the first official day of summer (June 21) and time to ready for the annual summer rush, if it isn't already here.
So what exactly takes place on a summer morning here in God's Country? From prior to first light to the meridiem – yes, that means noon – the activities around Leelanau are as varied as the people who call it home:
Midnight Corporal Ryan Lott and K9 Officer Klouse from the Leelanau County Sheriff's Office have been on night duty since 6pm. Klouse's primary role is finding people, and he'll assist in searching for children or adults who have wandered off or gotten lost, including those with dementia or other conditions, as well as persons trying to evade law enforcement. He also assists in searching for drugs such as cocaine, fentanyl or other narcotics. "He has a multitude of roles," says Sheriff Mike Borkovich of Klouse. "Corporal Lott is a great handler, and he's also our SWAT team member."
4:00am Marlene Lhamon arrives at Chimoski Bakery in Suttons Bay to begin her day. She starts the ovens and begins baking pies.
4:30am Owner Tina Baker arrives at Chimoski Bakery and immediately puts yeast donuts in the proofer so they can begin rising. She then begins mixing the batter for the cake donuts. She and Lhamon start preparing scones and biscuits.
5:00-6:00am Farmer and vineyard manager Kevin VerSnyder of Lake Leelanau gets up and begins his day with paperwork.
5:00am Dave Priest starts his day as superintendent at the Leelanau County Road Commission. He checks for any emergencies the road commission might need to address, such as downed trees, washouts from a storm, etc.
5:30am More crew arrive at Chimoski's. By now the donuts are ready for the fryer. Good thing, because the bakery opens soon.
5:30am Road commission personnel begin to arrive; Priest says they are typically all there by 5:50. "We work four ten-hour days in the summer, 6 to 4:30," he says.
5:56am The sun rises in the east over old Mission Peninsula and the waters of West Grand Traverse Bay.
6:00am The doors open and the first customers venture into Chimoski Bakery, hungry for donuts, muffins, cookies and other tasty pastries. Lhamon says the sausage and cheese biscuits are often gone by 8:00.
6:00am Road commission crew members receive their assignments and begin loading the necessary equipment for the day. By 7:00 they'll be on the job, whether that is as chip spreader, driving trucks or operating the roller driving trucks for seal coating, doing pothole repair, or other tasks.
6:00am Corporal Lott and Klouse go off duty – though because of Klouse's special skill set, they are on call 24 hours a day, every day.
6:30am Dan Brown, assistant harbormaster at Northport's G. Marsten Dame Marina, wakes up in the travel trailer where he lives in the summer. Brown is a student at Michigan State and this is his third year working at the marina as a summer job.
6:30am General Manager Mara Miller arrives at Leelanau Coffee Roasting Co. café in Glen Arbor (café pictured above right). She turns on the oven to bake the pastries, then begins to brew coffee. Lots and lots of coffee, all by French press. "We have several pots, typically four varieties," she says.
6:30am If it's Wednesday, staff from SOS Analytical begin hitting the beaches in the county to test for e coli contamination. Sarah U'Ren, program director at The Watershed Center, says the weekly testing is critical in efforts to keep residents, visitors, and beaches safe. One crew starts at Greilickville Harbor Park, then moves on to Suttons Bay South Shore Beach, Suttons Bay Marina Park Beach, Northport Beach and South Bar Lake in Empire (the other crew does Grand Traverse County beaches). The results are available by noon on Thursdays and posted shortly thereafter on the website of the Benzie-Leelanau District Health Department and its Facebook page, the Facebook page of the Watershed Center. If test results show high bacteria levels, local Health Departments post advisories at impacted beaches, which are then re-tested until results return to acceptable levels.
6:30am Laura Cavender, innkeeper at Glen Arbor Bed & Breakfast, arises and takes her dog Major for a walk.
6:30am Chef Darrel Kirby arrives at Leelanau Coffee Breakfast Bistro in Leland. He turns on the lights in the kitchen and all the equipment, including hoods, stove and the dishwasher.
6:45am Cavender (pictured above, prepping breakfast) starts making coffee and then starts the oven. Then she wipes the pollen off the chairs outside and begins prep for breakfast, which she makes from scratch each morning. For those who ask if the B&B is open for breakfast, she points them toward options such as Good Harbor Grill or Art's Tavern.
7:00am Leelanau Coffee café opens, to the delight of those in line. "On average we have a few people (waiting), especially on the weekend," says Miller. "They're rarin' to go!"
7:00am The piemaker arrives at Chimoski Bakery.
7:00am Brown arrives at the marina and grabs a shower before heading off to get a quick breakfast at the New Bohemian Café, Barb's Bakery or the Tribune. "We're lucky to have so many options in Northport," he says.
7:00am More staff begin arriving at Leelanau Coffee Breakfast Bistro and begin making the pancake batter, which they'll do two or three times each day. They prep for the first breakfast arrivals in an hour.
8:00am VerSnyder and the rest of the vineyard crew arrive at Big Paw Orchards to begin their job. Depending on the day, they may be spraying, doing trellis repair, checking and repairing broken posts and wires, or mowing. "It's weather dependent. If it's too hot – 80 or above – or if the wind is 10-15 miles per hour or higher, we can't spray," he says. Throughout the morning and afternoon, he may even get a chance to work on his Spanish with some of the migrant workers. If it's a weekend, he'll be working on his own small fruit farm, doing many of the same tasks. Otherwise, he does his own farmwork after he's done with his vineyard gig at 5pm.
8:00am Brown begins to open the Northport Marina, setting out the open flag and American flag, turning on the gas pumps, computers and all the electronics.
8:00am The doors open and the front lights go on at Leland's Leelanau Coffee Bistro. "Usually there are two or three cars waiting," says Kirby.
8:00am Tim Ruskowski arrives at Leelanau State Park in Northport to begin his day as a summer ranger. After logging in, he jumps on the quad to go clean the bathrooms, then does the rounds to make sure there aren't any problems at the campground.
8:15-10:00am Guests arrive in the dining room for breakfast at Glen Arbor Bed & Breakfast, and Cavender provides suggestions for their day's activities.
8:30am The ticket office at Manitou Island Transit opens. Those riding to the islands begin to check in. Sarah Grosvenor, one of the staff, says the boats are typically full and reservations are necessary. Their merch store also opens.
8:30am By now Brown is beginning to get calls from captains of vessels waiting to depart the marina. "They get their sewage tanks pumped out and fill up with diesel. At the same time, we have boats hailing us looking for slippage," he says. His mornings also typically find him chasing geese off the beach. Most of his days pass relatively uneventfully, though he does recall the time a 55-foot schooner lost its reverse and ended up on top of a similar size Hatteras yacht.
9:15am Check-in for the first boat to South Manitou Island closes.
9:30-9:45am Ruskowski returns to begin checking in arrivals at the park. "I make sure the people coming in have park passports," he says. Cost for state residents is $17 for an annual pass, good through the rest of the current year. If they're not from Michigan, they can get a day pass for $10 or an annual pass for $36.
10:00am It's checkout time for guests at Glen Arbor Bed & Breakfast.
10:00am The Mishe-Mokwa (pictured) departs for South Manitou Island.
11:00am The ovens have been shut off at Chimoski Bakery. That means when they run out of your favorite donut, you'll have to wait till tomorrow.
Comment
A 30-Foot-Wide Sinkhole Opens On Private Property Near Clay Cliffs In Leelanau County
High water, low water, and erosion are seemingly always on the minds of waterfront property owners in ...
Read More >>
After The 4th: Latest Leelanau Blotter and 911 Report
The Leelanau Ticker's post-July 4 weekend look at the most alarming, offbeat, or otherwise newsworthy calls ...
Read More >>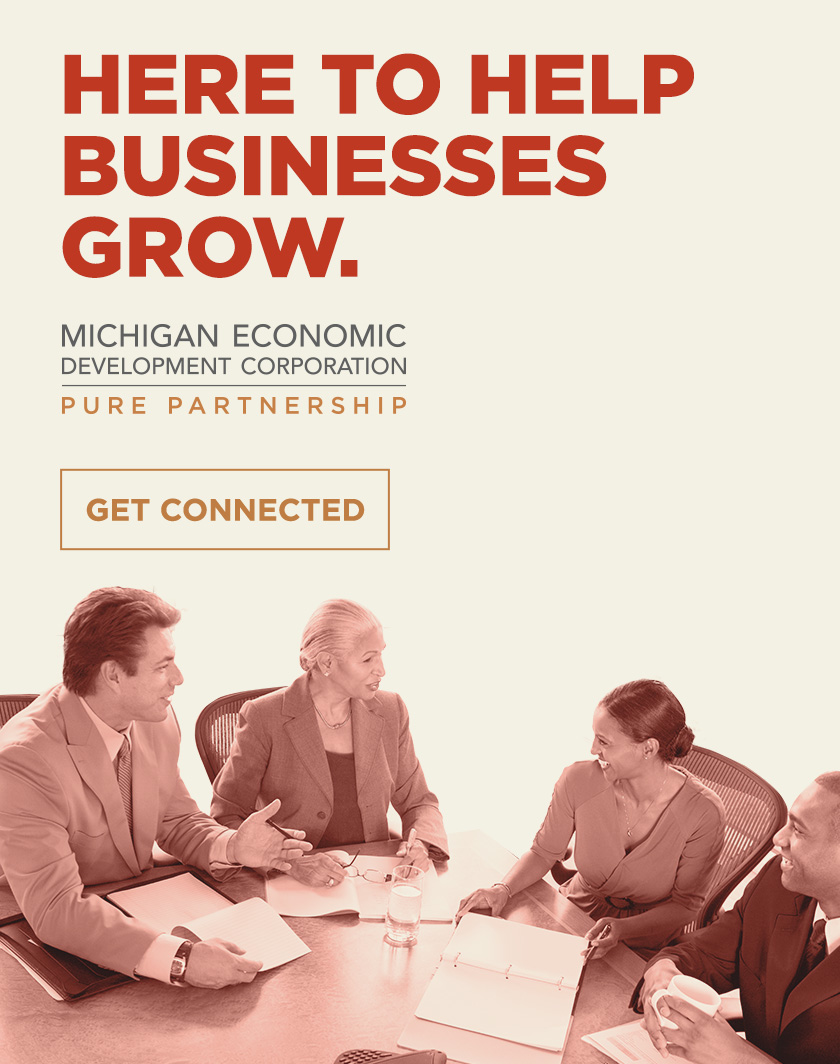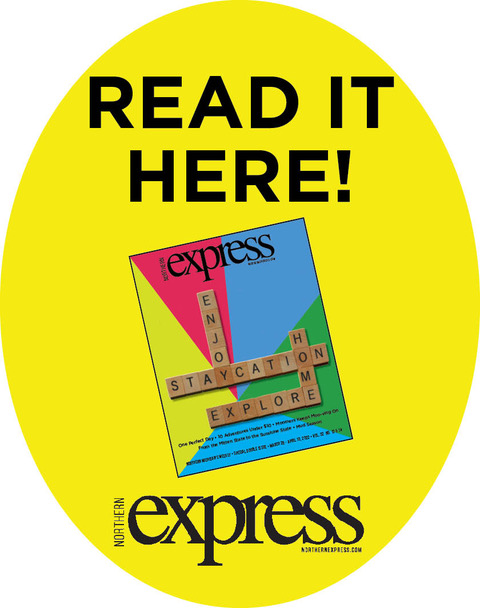 A Plan, A Van, A Boat (And Lots Of Hope): The Kitners' Year-Long Journey To Call Northern Michigan Home
Nathan Kitner and Lily Grant-Kitner beamed as they stepped through the door of their Lake Ann rental ...
Read More >>
The Latest Leelanau County Blotter & 911 Call Report
The Leelanau Ticker is back with a look at the most alarming, offbeat, or otherwise newsworthy calls to ...
Read More >>