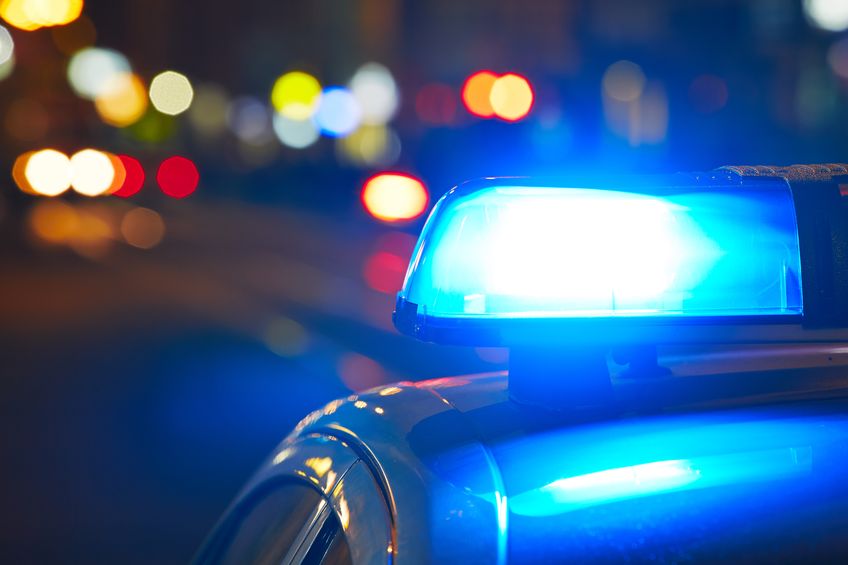 Latest Leelanau County Blotter & 911 Report
By Ticker Staff | Jan. 7, 2022
The Leelanau Ticker's weekly look at the most alarming, offbeat, or otherwise newsworthy calls to the Leelanau Office of Emergency Management/911 dispatch. The following is excerpted from the Dec. 29 to Jan. 5 call reports:
3:23pm 12/28/21 Falls E. Pearl St., Caller Statement: Sledding Accident.
5:50pm 12/28/21 Domestic Suttons Bay Township, Reporting party advised that her boyfriend broke down her door and shoved her into a wall. In custody.
8:10pm 12/28/21 Motor Vehicle Collision S. Good Harbor Trl., Reporting party is reporting a silver Ford Edge crashed in the Big Cat parking lot and hit some poles. A pole is pushing on a wellhead. Need to contact the owner. Per 45-25 made contact with owner and provided him with the incident number regarding the damaged wellhead.
12:21pm 12/29/21 Vehicle in Ditch S. Basch Rd., Driving a Gray Ford Fusion, is stuck in the roadway/ditch due to slippery conditions. They're having traction issues. Will attempt to spread some sand to assist them with getting up the hill. No status needed. Unable to get conditions favorable to getting up the hill. Request a tow.
12:21pm 12/29/21 Welfare Check Suttons Bay Twp., Mom advises she is banging on door, son is not answering the door. She is afraid he may have harmed himself. Last saw/spoke to him about an hour ago at home. Advised he has been making suicidal statements. Send in EMS. One in protective custody, heading to Munson Medical Center. Reporting party following to do petition.
7:10pm 12/29/21 Info Leland Township, Reporting party is house sitting and accidentally set off the house alarm. She tried calling the homeowners but they didn't answer. She states she put in the code but wasn't sure if the # at the end shut off the alarm properly, wanted it noted.
7:15pm 12/29/21 Falls Elmwood Township, Going to the basement, tripped and fell on her face, ankle is also injured.
8:07pm 12/29/21 Welfare Check Leelanau Township, Reporting party needs advice. Someone is staying in a travel trailer who has COVID and he is not doing well. Reporting party's daughter just spoke to this man on the phone a little while ago and he stated he 'feels like he's going to die.' Reporting party called back stating that her daughter was able to get ahold of him and he does not want any assistance and if he doesn't feel better tomorrow he will drive himself in. Info relayed to NPE692.
8:21am 12/30/21 Falls N. Manitou Trl., Caller statement: falls. Patient was walking his dogs on a trail when they ran towards him quickly and knocked him over. He thinks he has dislodged his recently replaced hip. Trail is along the western edge of his property, up on top of a hill. Dogs are still running around. Both dogs are back in the house.
9:35pm 12/30/21 Deer Permit S Dune Hwy & S Stocking, Deer injured on the side of the road, the reporting party saw a vehicle leave the scene and he thought the deer was dead but it is still alive. He is coyote hunting and would like to claim the deer, will standby until a deputy arrives. Tag issued for the deer.
1:26am 12/31/21 Alarm S. West-Bay Shore, Speedway security, unsecure door, white male with beanie on and glasses black leather jacket, black pants and black shoes. Didn't look malicious, looks like he thought it was open since the door was left unlocked. Reviewing video and shut off the alarm. No other info on who the male could have been, and he left money for the chips.
2:42am 01/01/22 Domestic N. West-Bay Shore, Reporting party is in her room, can hear son and wife fighting, heard something about son saying his lip being broke. No weapons, everyone had been drinking. Screaming at each other now. One in custody.
2:02pm 01/01/22 Suspicious Incident Solon Twp., Reported car parts in the road by the creek, per 45-22.
2:19pm 01/01/22 Motorist Assist Lake Leelanau, Reporting party advised he drove over a mattress that flew out of the back of a silver Dodge truck. The Dodge pulled over but the reporting party demands that he gets ticketed for his carelessness.
5:23pm 01/01/22 Assist Dept S. Lakeview Rd., Notification to family of a serious accident in Grand Traverse County and is at Munson Medical Center not doing well. Made contact with brother, they are headed to Munson Medical Center.
6:34pm 01/01/22 Fire S. Coleman Rd., Flames coming from chimney. Per command, homeowners put out with extinguisher, flames died down in chimney. Still need one engine response. Fire is out, homeowners advised to get a chimney sweep.
10:07pm 01/01/22 Domestic Leland Township, Male is bleeding from ear. Woman was the aggressor. No weapons. Staging. Female is being combative. Yelling at top of her lungs. Third party is causing issues also. Require ambulance for the female suspect, she is possibly on something. Speaking oddities. In custody.
11:17pm 01/01/22 Civil Leland Township, Reporting party was on the scene of the incident wants to speak with an officer about what happened.
10:15am 01/02/22 Motor Vehicle Collision Rollover N. West-Bay Shore Dr, Two-vehicle motor vehicle collision with possible injuries one vehicle rolled over guardrail damaged. Notify road commission.
12:41am 01/03/22 Overdose Suttons Bay Twp., Caller Statement: Ate Edibles.
6:45am 01/03/22 Breathing Problems Leland Twp., Caller statement: breathing problems.
5:17pm 01/03/22 Suspicious Incident Elmwood Twp., Suspect was at his house, became upset with him and left. He believes she took an envelope. Reporting party called back, advising the suspect is supposedly burning the envelope and its contents in the trash can outside. Back out with the reporting party. Investigation and report handled by Michigan State Police.
12:43am 01/04/22 Sick Person Suttons Bay Twp., Caller Statement: Feeling Weird.
8:30am 01/04/22 Traumatic Injury Glen Arbor Twp. Passenger arriving at station now. Help arrived. Patient was seen and will be going to Munson Medical Center.
8:17pm 01/04/22 Operating While Intoxicated S Maple City Rd., On Sobrities. 1 in Custody.
3:18am 01/05/22 Sick Person Solon Twp., Poor Communication. Female states she and her husband are ill and they need water. Later stated possible food poisoning. Made contact, medical call, all set on status. Send MMR1 Emergent for altered location. Carbon monoxide poisoning; homeowners are out of the house. Transporting shortly.
5:20am 01/05/22 Traumatic Injury Maple City, Husband thinks he broke leg. Unknown exactly what happened. Reporting party just spoke to him before she called. Patient slipped on the ice and fell. High up on his leg, above the knee.
Comment
Larry Mawby Wants To Help Solve Leelanau County's Affordable Housing Puzzle. Here's How.
Meet Leelanau County's newest player in the fight for affordable housing: Larry Mawby. Of course, if you ...
Read More >>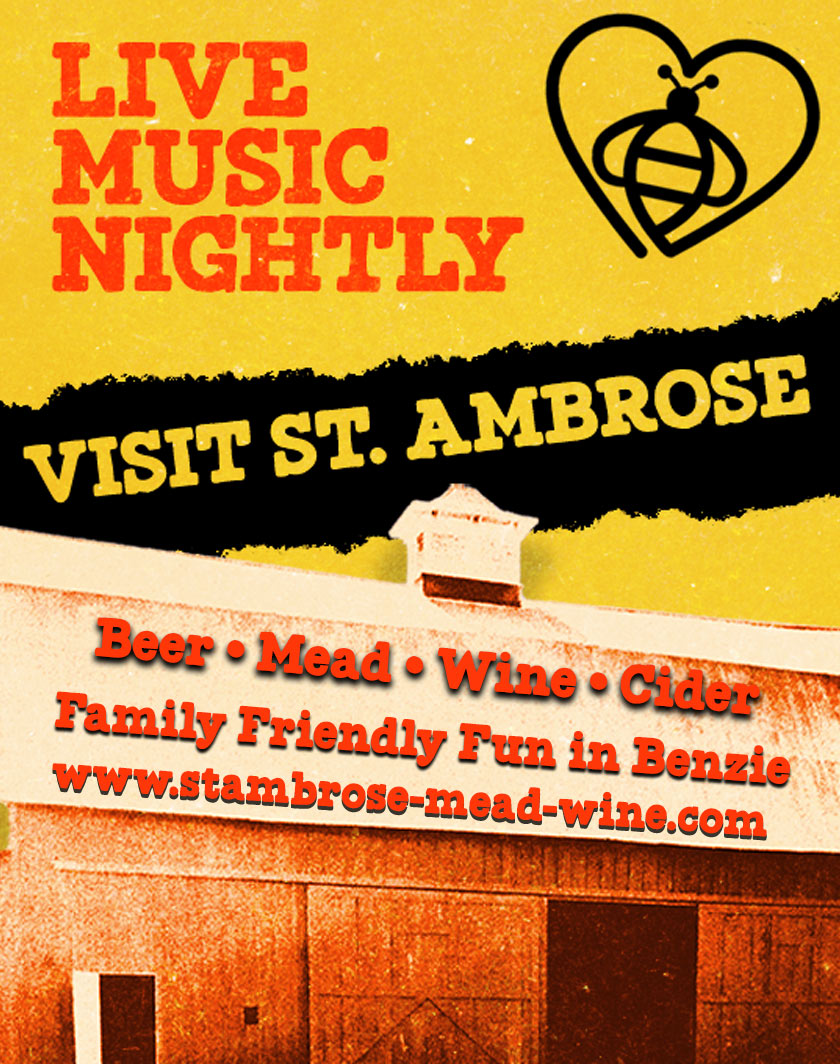 Property Watch: Benzie's Gwen Frostic Studio, Printing Presses & Acreage For Sale For $1.9M
This week we take a rare dip down into the hills of Benzie County, where Gwen Frostic's ...
Read More >>
Groomed Trails Plus (Outdoor!) Wine Events Popping Up In Leelanau County This Winter
A handful of Leelanau's vineyard managers have added trail groomer to their many hats, and now that ...
Read More >>