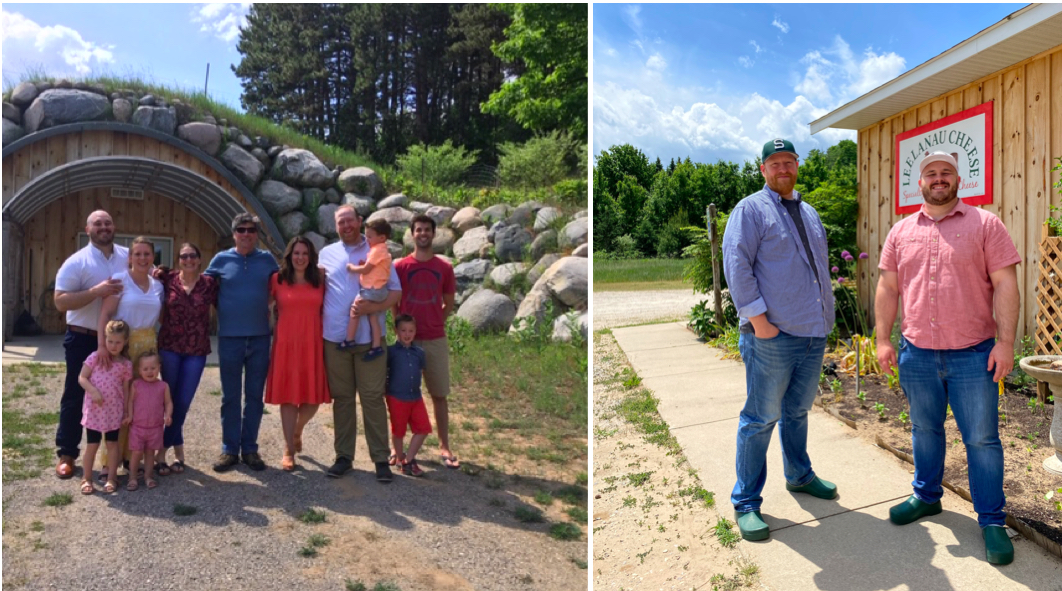 Leelanau Cheese Has Sold; MSU Dairy Experts Come North To Carry On Artisan Cheesemaking Tradition
By Emily Tyra | June 9, 2021
In a bittersweet farewell to their loyal fans, Leelanau Cheese founders John and Anne Hoyt say they have found the perfect fit in cheesemakers Josh Hall and Gary Smith of East Lansing to continue producing award-winning Swiss raclette and French-style fromage blanc at their Suttons Bay creamery.
Leelanau Cheese was co-listed by Marty Stevenson and Tom Alflen of EXIT Realty Paramount as a commercial property and business opportunity for $895,000 in June 2020. The sale of Leelanau Cheese, which closed late last week, included all property, equipment, inventory, recipes and formulas.
Stevenson tells the Leelanau Ticker, "Leelanau Cheese was built ground-up by the sellers, who had converted a church [on M-22] to a cheese-production facility, made major improvements — including an underground cellar and solar array — and built an artisan business that thrived."
He adds that the Hoyts — who marked 26 years in business in Leelanau County this year — would only consider selling to buyers who shared a passion for cheesemaking, and "the buyers met the rigorous cheesemaking standards required by the sellers. As a special bonus, all parties seemed to enjoy one another."
Hall and Smith, co-workers from Michigan State University, made the move north with their families before the business sold, and have been working side-by-side with the Hoyts for several weeks.
Says Hall, "There is nothing that replaces 25 years of cheesemaking experience — the feel of the curd, the smell of the room, all of that plays into it — so we are trying to extract as much of that knowledge as possible."
The Hoyts' own passion for cheese started as a love story. The two met in Switzerland in 1986 while John was a cheesemaker in Eison. Anne was a shepherd on a hiking trip with friends. Anne stayed; they decided to become a cheesemaking and a husband-and-wife team.
They brought their European traditions to John's native Michigan, founding their first creamery in Omena in 1995. It moved to the Black Star Farms property in 2000 and to their present standalone space south of Suttons Bay in 2014. Over the two-plus decades Leelanau Cheese has become the pride of the peninsula, garnering a local and national following for its varieties of raclette — the classic Swiss melting cheese — and spreadable fromage blanc.
At a picnic table outside the creamery in September, and Hall and Smith convinced the Hoyts of their intent to preserve Leelanau Cheese's quality. "Gary and Josh are the best that can happen to Leelanau Cheese," says Anne Hoyt. "We were waiting for the right people."
She notes that not finding enough help factored into their decision on trying to sell the business.
Hall and Smith are ready for the job: Hall is an award-winning cheesemaker with distinguished recognition from the American Cheese Society as a Certified Cheese Professional. He was most recently a coordinator and supervisor of dairy operations at MSU's Dairy Complex.
Smith served as a quality assurance manager and food safety officer at the MSU Dairy Plant and was a dairy processing extension specialist helping other dairy processors throughout Michigan.
Spouses Meghan Hall and Rachel Smith will also work in the family cheese business.
"There were some hurdles financially," says Smith, "but we made it happen." The managing partners are operating the business with the support of additional investors, including their fellow Leelanau County cheesemakers at Idyll Farms.
Amy Spitznagel, who owns the pasture-fed alpine goat farm and creamery in Northport with husband Mark Spitznagel, shared in a press release that "a group of local residents with their own long-term participation in the artisan food movement stepped forward to support the new team and to reward John and Anne for what they have created."
She explains to the Leelanau Ticker that in addition to "an affinity for Swiss culture, especially the fun tradition of eating raclette…Mark and I admire John and Anne's pioneering artisan, European-style cheesemaking in Leelanau County, putting Leelanau County on the cheese map on a world scale."
Spitznagel shares that Chip Hoagland, Susan Cahn and Don Coe are also minority investors serving as advisors only, and all are investing in Leelanau Cheese so that it "will continue to serve as an anchor artisan cheese producer within our growing regional cheesemaking community."
Hall says, "There are really only a handful of Michigan cheesemakers — Zingerman's, Idyll Farms, and Leelanau Cheese — that represent Michigan nationally. When we were talking about partners, what they've done with Idyll Farms is aspirational for us. Having a more personal relationship will also just facilitate the growth of the industry in Michigan."
Hall and Smith tell the Leelanau Ticker it's noteworthy that two Michigan cheesemakers of this caliber are in such close proximity, planting the seeds for a future cheese trail. And they have followed each maker's significant mark on the cheese world in American Cheese Society (ACS) competitions — Idyll Farms won more goat cheese awards at ACS in 2017 and 2019 than any other goat cheese producer and Leelanau Cheese won the coveted Best in Show in 2007.
Says Hall, "Anne and John are so down-to-earth, and aren't interested at all in the pomp and circumstance; what they are genuinely concerned with is making the best cheese possible."
He adds, "One of the sad things that we learned is that Leelanau County used to have many dairy producers and really right now there is one farm — the Lautner farm — we are looking forward to working with, though we aren't exactly sure what that will look like." This will augment their current high-quality dairy source in Lake City.
The Hoyts will keep their home and roots here, remaining in Leelanau County this summer and still putting in time at the creamery before a trip to Europe this fall.
Adds Hoyt, "Welcome to a dynamic and passionate team of future world-cheese winners. My heart is a little heavy but so happy. We feel really good to pass on our baby to them."
Pictured: The new family-run team at Leelanau Cheese; managing partners Josh Hall and Gary Smith.
Comment
Popular Christmas Tree Farm Feeling the Squeeze
One of the county's most popular and beloved Christmas tree farms may need to shut down for ...
Read More >>
Leland Township Planning Commission To Decide Fate Of Proposed Mixed-Use Development
The Leland Township Planning Commission could finally vote this week to approve or deny a controversial mixed-use ...
Read More >>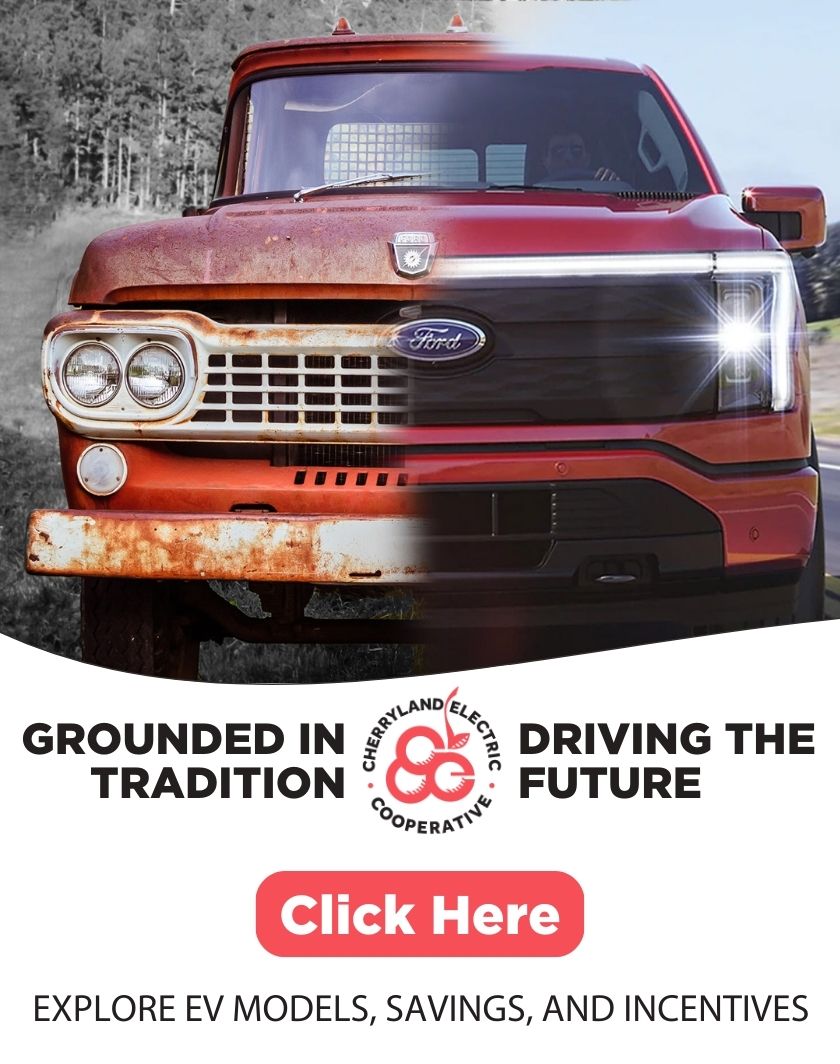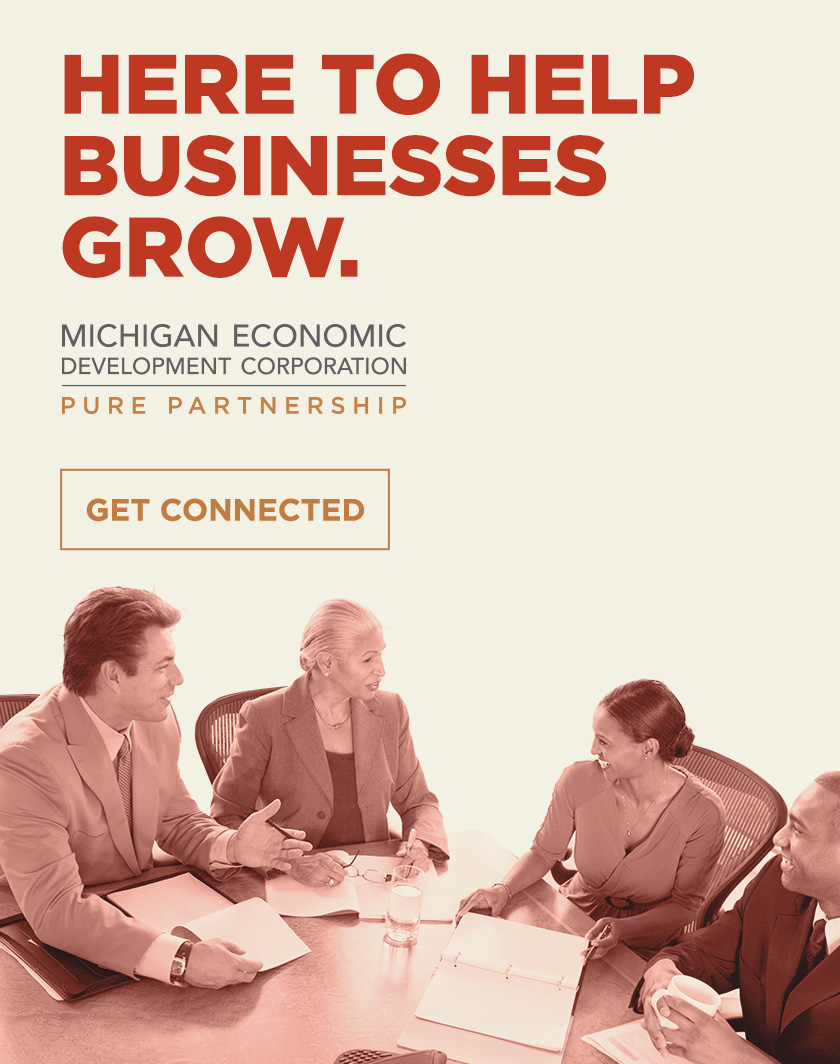 The Latest Leelanau County Blotter & 911 Call Report
The Leelanau Ticker is back with a look at the most alarming, offbeat, or otherwise newsworthy calls ...
Read More >>