Leelanau Makers Share Holiday Works And A Sneak Peek At 2023
By Anna Faller | Nov. 25, 2022
It's the season of local artisans and creators, full of new and limited pieces, collaborations, and ideas for the coming year. The Ticker sat down with five Leelanau makers (including one all the way from California) to talk new releases, what 2022 will be remembered for, and what's ahead.
Kristin Hussey (top left), Kristin MacKenzie Design and The Warren Collective (Leland)
What's new for the holiday season?
I collaborated with candle-maker [Cat Richardson] of Compass Rose Outpost (Traverse City) to come up with a few custom holiday scents, which are all 100-percent soy and hand-poured. My calendar, which highlights 12 [local] water scenes, is great for [the holidays], because I designed the top of it as a five-by-seven print that you can use as a calendar and then frame it afterwards. I also did a "12 Days of Christmas" collection (printed on wrapping paper, notecards, and coasters) that I'm really excited about, and that will be released on the website next week.
How will you remember 2022?
I think just those connections that we've built from this year will stand out the most. We've had a couple of events so far, and just seeing the enthusiasm of the community was more than I expected.
Plans and goals for the upcoming year?
Right now, I've got my head down, as I'm working really hard on this upcoming holiday collection. We're doing a holiday market in [early] December, where we'll highlight some of our favorite local artisans. I have all sorts of new pieces that have gone into [it], so I'm really excited to share that with people. Beyond that, we'll be closing for the year around Christmas, and then we'll reopen again around spring; so, I'm going to have a lot more time to get creative and come up with some new collections for next summer.
Kelsey McQuown- Moraine (top left), KelseyGrape and The Warren Collective (Leland)
What's new for holidays?
There's a new collection that I quietly launched in-store this summer that I'll be making available next week, which is very exciting. It's called the Reflect collection, and it's hand-carved and cast - each piece is like a little moment captured of that light and movement feeling. This holiday season is also the first time that I'll have ready-to-ship items from the collection with gemstones.
Remembering 2022
This year will be marked by the formation of The Warren Collective and the chaos that is the first summer in a Leland location - it was busy, and it was great! Any year you open up a retail location, with all the extra work of "setting up shop" is going to be pivotal. Opening a retail location with other people, especially friends, isn't something everyone gets to do; and I think if you can do what you love with friends, you can't go wrong.
What of 2023?
This year [felt like] the fastest year I've experienced, so I'm really just looking forward to a second season at The Warren, knowing more about what we want to do. I've also been testing and sampling some new collections throughout the past year, so I'm looking forward to using the winter as my time to build out those ideas.
Laura Siladke (top right) - Leelanau Goods (Leelanau - Santa Monica, Calif.)
What's new for holidays?
My personal line (Leelanau Clothing) is a resort collection, and we'll be putting up the new pieces that I produced this summer online this week. As far as what we're promoting for holidays in stores, we have a ton of knitwear companies, as well as jewelry and giftables made by other women. We're also launching our holiday bouquets with preserved balsam and juniper, which I do myself, after Thanksgiving.
Remembering 2022
This year was the first year after a two-year [Covid] break that I produced a new collection; so, it was very exciting getting back into that, and artistically, being inspired by getting dressed and being seen again. From a business point, sales were also better this year, [especially] my pop-ups. It really surprised me how much people were ready to be out and buying for themselves again.
What of 2023?
I think just to try to expand and doing more in-person things, whether it be through pop-ups or finding a permanent space (maybe even in Michigan). My exciting goal is more face-to-face time with customers. And then, producing another line! I'll be making more items for Leelanau Clothing, so I'll have more new [items] coming in, and I think that's exciting to be designing again.
Maggie Revel Mielczarek (staff bottom left) - Leland Gal (Leland) l
What's new for holidays?
It's our first time ever doing holiday pajamas, so that's new and fresh for us. What we're trying to focus on this holiday season is connecting and creating things, so we also have ornament kits that you can do with [family members] at any age, and we also created a Gnome in the Home.
Remembering 2022
The biggest elevation we were able to achieve in 2022 is our custom design studio now. We have fabrics offered by the yard, samples of every fabric you can order for interior design, and we can also do custom home décor work, from headboards to cushions to outdoor pillows. This new space for us has probably been one of the defining moments of 2022 for us, because it's something that we've wanted for a long time and spent some time getting it to the level that it is.
What of 2023?
The launches that are coming up over the next year are really about evoking a feeling rather than recognizing an item - I want to [create] a sensibility in someone's home and bring a smile to their face, and that inspiration can come from all over the place. Our [upcoming] Mod Squad collection is very colorful and different for us, so I'm excited to get those products out starting in January.
Ted Gilmer (bottom right) - Leelanau Trading Co.
What's new for holidays?
I make a little whiskey flask with a leather cover that's a lot of fun, and I also make journals, which are nice gifts. My big totes and luggage also do especially well [this time of year]. In general, I don't put out special products for the holidays, because I believe that my products should stand up on their own without being promoted. Besides that, my retail [locations] are all stocked up, and they all have a little something different from my collection.
Remembering 2022
It's been a time of digging out of a bad (figurative) snowstorm - of calling old contacts and making new in-rows into the restaurant industry, which is a large part of my wholesale business. I also had a few record-breaking art shows this year, so I was thrilled to find that I'm still relevant in the market, and not only at my retailers, because there are no guarantees.
What of 2023?
Well, I'm always thinking about my [next] idea, but this year in particular, I [created] a simple envelope with a tie or button closure that people are using for invitations, so I might try to expand that through my website. Aside from that, the revitalization of my wholesale business. [The pandemic] took a lot out of us, and you wonder, "Should I keep on with this?" But I was extra reassured with sales this last year, and I was happy with that.
Comment
A Historic Great Lakes Mapping Project, Right Here In Leelanau County
Contrary to popular belief, the oceans aren't the only bodies of water on Earth hiding a few ...
Read More >>
Property Watch: Gateway to the Forest
How'd you like it if your backyard butted up against a sprawling, 1,000-acre plus tract of forest ...
Read More >>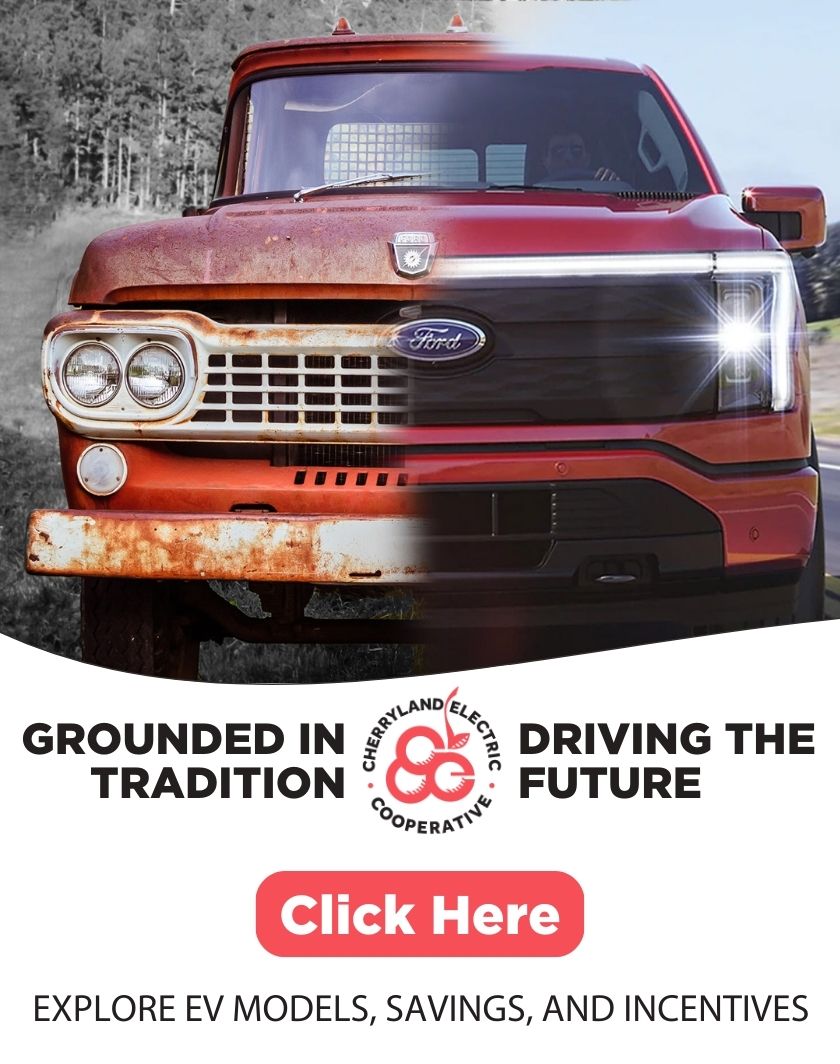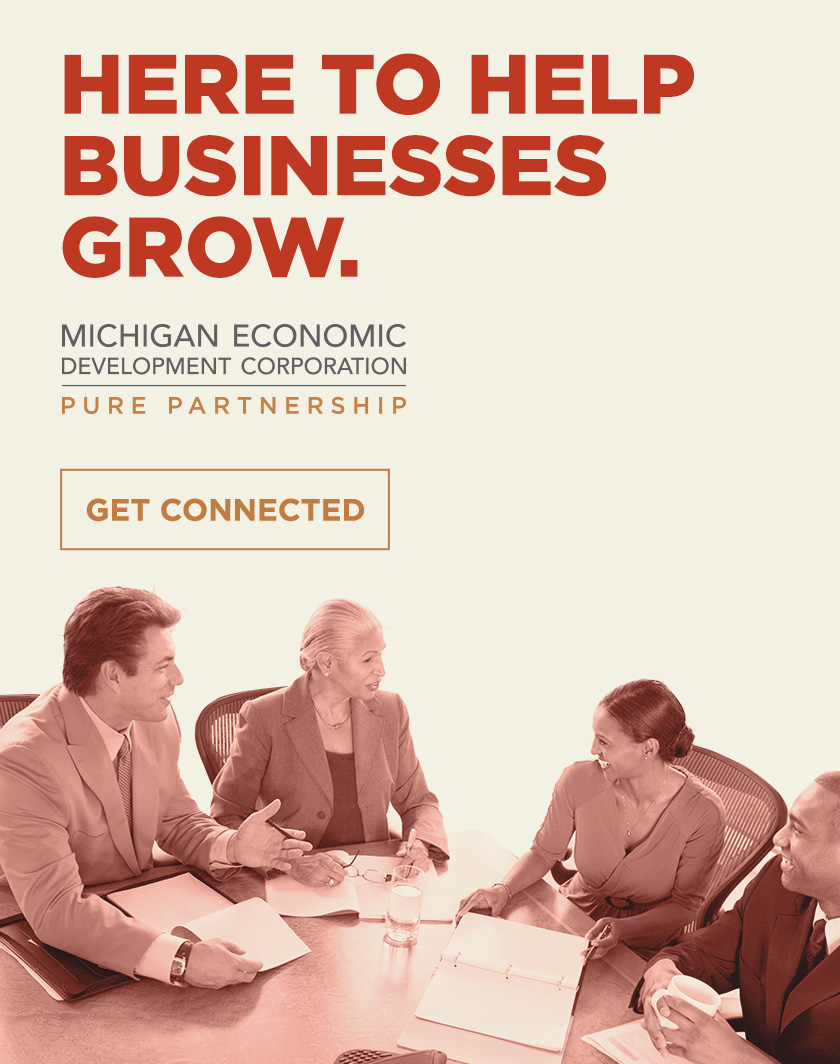 Bridging the Signal Gap: Verizon, T-Mobile Plan More Cell Towers to Boost Coverage
Dropped calls, undelivered texts, and sluggish data connections throughout Leelanau County have prompted frustration and raised concerns ...
Read More >>
Leland Township Considers USDA Financing For New Offices, Future Expansion Project
A loan from the United States Department of Agriculture (USDA) could save Leland Township more than $10,000 ...
Read More >>