Leelanau, Meet Your County Commissioner Candidates
By Todd VanSickle | Oct. 7, 2020
Thirteen candidates over seven districts are vying for a position on the Leelanau County Board of Commissioners on November 3. With incumbents Anthony Ansorge and Carolyn Rentenbach opting out of the county commission race, several new challengers are seeking seats. Read on as the Leelanau Ticker helps voters get to know the slate of candidates:
DISTRICT 1
Rick Robbins
Party: Republican
Background: I am a fourth-generation resident of Grand Traverse and Leelanau County for over 50 years. I have worked my family's farm, served as a local first responder, managed a small business and served the multi-county legal community.
Why I'm running: To serve the residents, improve environmental protections and make sound informed decisions on a variety of contemporary issues that affect all residents and visitors alike. Contemporary issues are environmental protection, COVID-19 management and recovery, growth, traffic, public safety, waste management, successful business environment, and local, state, and federal communications and working relationships to name a few.
Leelanau must figure out… How to maintain, protect and improve its unique and historic beauty while intelligently managing growth, economic issues and long-range planning.
George Bowers
Party: Democrat
Background: I'm a farmer and father in Greilickville. I'm not a politician.
Why I'm running: I'm running for county commission with hopes to fairly represent my District 1 neighbors.
Leelanau must figure out… How to move forward in a respectful manner yet address the issues of sensible development and responsible environmental stewardship.
DISTRICT 2
Debra Rushton
Party: Republican, incumbent
Background: A family of Leelanau County since 1863 and a business owner and employer at Rushton Dental Laboratory and Rushton Boat & RV Storage since 1980. Career included service to dental professionals as a dental technical specialist, 10 years as a community readiness trained firefighter, including specialties as Emergency Medical Technician, Vehicle Rescue Extrication Technician, FEMA Identification and Preparedness Planning Trainer (retired). A committed county commissioner for eight years, also serving on various boards and committees: Northwestern Regional Airport Commission, 13th Circuit Court-Community Corrections, BATA, and Chair of the Leelanau County Opioid Task Force.
Why I'm running: I am running to represent Leelanau County constituents who believe in free market principals and our economic drivers, including farming, natural resources, small businesses and tourism, while preserving individual heritage, veterans, seniors and by supporting and protecting our rights pertaining to personal property, property, life, guns, hunting and fishing.
Leelanau must figure out… How to support the growth of year-round business opportunities in our community through permissible zoning, improved infrastructure including technology, transportation, and systems that support business development, providing quality jobs, new family housing and school support, while maintaining the desirable lifestyle we share.
John Hunter
Party: Democrat
Background: I'm a retired U.A.W. member with just good enough benefits to be fortunate enough to live in beautiful Leelanau County. I value integrity above all.
Why I'm running: Leadership allowing Leelanau County to move forward in a thoughtful and measured way is a significant opportunity.
Leelanau must figure out… Leelanau County, as a whole, has the responsibility to resolve why a minority of commissioners are not adequately responsive to the needs of constituents in their district and the county.
DISTRICT 3
William Bunek
Party: Republican, incumbent, board chairman
Background: I was raised in Leelanau County. Established, owned and operated a business in Leelanau County for over 40 years. Graduated from Grand Valley State cum laude. Happily married with four grown children and five wonderful grandchildren. County commissioner for 12 years; four years as Chairman; 12 years as a planning commissioner for Bingham Township. I love Leelanau County!
Why I'm running: The reason I am for running for this office is to protect individual liberties through limited government growth.
Leelanau must figure out… How to make it financially affordable for families with young children to live here and how to make broadband internet accessible to all.
Lois Bahle
Party: Democrat
Background: I am a fourth-generation resident of Suttons Bay and have a long history of involvement with Leelanau County. I currently serve on the Housing Action Committee, the Solid Waste Council, Leelanau Energy, Suttons Bay and Bingham Fund.
Why I'm running: County government can't back away from the problems faced by our citizens but must work to make a positive difference.
Leelanau must figure out… Affordable housing for families and workforce, broadband access, renewable clean power, septic inspection are all issues that affect our citizens. Government must find a role to play; be part of the solution.
DISTRICT 4
Ty Wessell
Party: Democrat, incumbent
Background: I am a father, husband, grandfather, community member and retired educator. In addition to serving three terms as county commissioner, I am active in a number of organizations, including the Suttons Bay and Leelanau Rotary Club, the Northport Lions Club, and the Traverse City Economic Club. I serve as a board member for the Leelanau Township Community Foundation, the Northern Lakes Community Mental Health Board, Networks Northwest, Omena Historical Society, and Leelanau REACH.
Why I'm running: I have a history of advocacy, community involvement and service. In addition to having a commitment to helping those in Leelanau County who most need our help — families, small businesses and seniors. I desire to work with commissioner colleagues, the community and regional partners to protect what makes Leelanau County such a wonderful place to live, work and raise a family.
Leelanau must figure out… During the past six years, I've worked with fellow commissioners on a number of critical issues, including fiscal responsibility, partnerships with non-profits, housing, safety, broadband expansion, early childhood, environmental protection, and support for young families and seniors. In addition to continued work on these issues, I believe it critical that we work together to address affordable housing issues for our young families and workers through collaboration, development readiness, and community partnerships.
DISTRICT 5
Patricia Soutas-Little
Party: Democrat, incumbent
Background: I have served as the Leelanau County commissioner representing Centerville and Leland Townships for the past six years. I have been working with residents addressing key issues of expansion of high-speed internet, provision of early childhood programs and services, ensuring resources for seniors, increasing workforce and young family housing opportunities, reducing unnecessary codes and ordinances and supporting our resilient business community that bring economic vitality to our community. Before moving to Leelanau, my experience included working at MSU as an educator and researcher in biomedical engineering for 12 years and as a University and State administrator for 16 years prior to that. My husband, Robert, and I have lived in beautiful Leelanau County for twenty years, we have five wonderful daughters, and seven amazing grandkids.
Why I'm running: I am deeply honored to have served as a Leelanau County Commissioner for the past six years, and over the next two years want to finish the important work begun with residents and businesses to address issues that impact our quality of life here in Leelanau.
Leelanau must figure out… As commissioners, we acknowledge that our roles have changed and our first priority now is to help those in dire need of surviving this pandemic in every way we can. Leelanau must figure out how to provide broadband services for students and parents working at home, find creative ways to assist childcare providers and families through public-private partnerships allowing parents to return to work, support our business with workforce housing options to ensure an adequate workforce and needed tools to survive this challenging period.
Jim Houdek
Party: Republican
Background: I went to Northport High School and graduated in 1972. I graduated from Central Michigan University with a BA in 1976 majoring in industrial arts and minoring in physical education. I am the owner and operator of a successful service business for 35 years to Leelanau County residents. I am a farmer, machinist, wood worker, construction worker, father and husband.
Why I'm running: To assist in being a good steward with all county programs. To help the county budget and aiding to keep taxes low.
Leelanau must figure out… 1) Helping Keep Leelanau...Leelanau. 2) Which body of government — township or county — is effectively responsible for interested programs and ordinances for county citizens.
DISTRICT 6
Gwenne Allgaier
Party: Democrat
Background: I chose to move to this area after college, left to get a master's degree, but was able to return for retirement to be with our son and my two brothers who live here. In my formal working career, I was in management, sales and then at age 43 I got a masters in psychology and became a counselor. Since returning to this area, I have been involved with community projects and elections, and have attended Leelanau County Board of Commissioner's meetings for several years.
Why I'm running: I care deeply about our community and know that our county commission plays an important role in whether or not our tax dollars are working to improve our lives here in Leelanau. I commit to be a good steward of our hard-earned tax dollars while I will also focus on maximizing their benefit to our quality of life.
Leelanau must figure out… How to move into the future and meet the needs of our citizens, which includes cell and broadband for all of us, affordable housing so young families and year-round workers can live here, and acceptable science-based water quality standards to protect our lakes and our groundwater. Our county board's actions should be based on the needs of our citizens, not based on partisan belief or ideology.
Lana Schaub
Party: Republican
Background: I moved to Leelanau County in 2002, married the love of my life and we are raising our two children here. I was born and raised in Mason County. My husband and I own and run a small Lawn Care Service here. We understand the value of hard work.
Why I'm running: I'm running for commissioner for several reasons, but most importantly because I believe we need strong voices in our community to speak for our hard working business owners, our seniors, and our farmers.
Leelanau must figure out... How to lower taxes. How can we encourage young families to join our community when it's next to impossible for them to afford to purchase land or homes here? How can we encourage new businesses in Leelanau when our taxes are so high?
DISTRICT 7
Melinda Lautner
Party: Republican, incumbent, vice chairman
Background: My husband Jim and I own and operate his family farm and seasonal farm markets in Cedar. We have four children and five grandchildren. I graduated from St. Francis High School and attended NMC before opening up my first business, a wholesale and retail greenhouse.
Why I'm running: I am running for re-election to continue to help keep Leelanau County in the sound financial condition we've worked so hard to achieve.
Leelanau must figure out how… We must continue to provide mandated and necessary services without taxing and over-regulating our residents. I will continue to work on the policies and programs in place to keep our community a safe place to live, work and play.
Julie Morris
Party: Democrat
Background: My family has lived in Leelanau County since my great-great-great grandparents, George Nelson and Arvilla Smith arrived in 1848. I am a retired public Montessori teacher. I am eager to represent all residents of Kasson and Solon Townships.
Why I'm running: I am running because District 7 deserves to be represented by a commissioner who listens to her constituents and makes good decisions based on data and science and empathy.
Leelanau must figure out... How to facilitate affordable workforce housing so young families can live and thrive here. We need to welcome all humans regardless of their race, creed or national origin.
Comment
David Arroyo: Grand Traverse Band's New Chairman Shares His Vision
It's been a big year for Leelanau County's David Arroyo.
On August 14, the Suttons Bay resident ...
Read More >>
How To Have A Very Leelanau Halloween
Treating friends, fam and neighbors for Halloween may be a little trickier than usual this year, but ...
Read More >>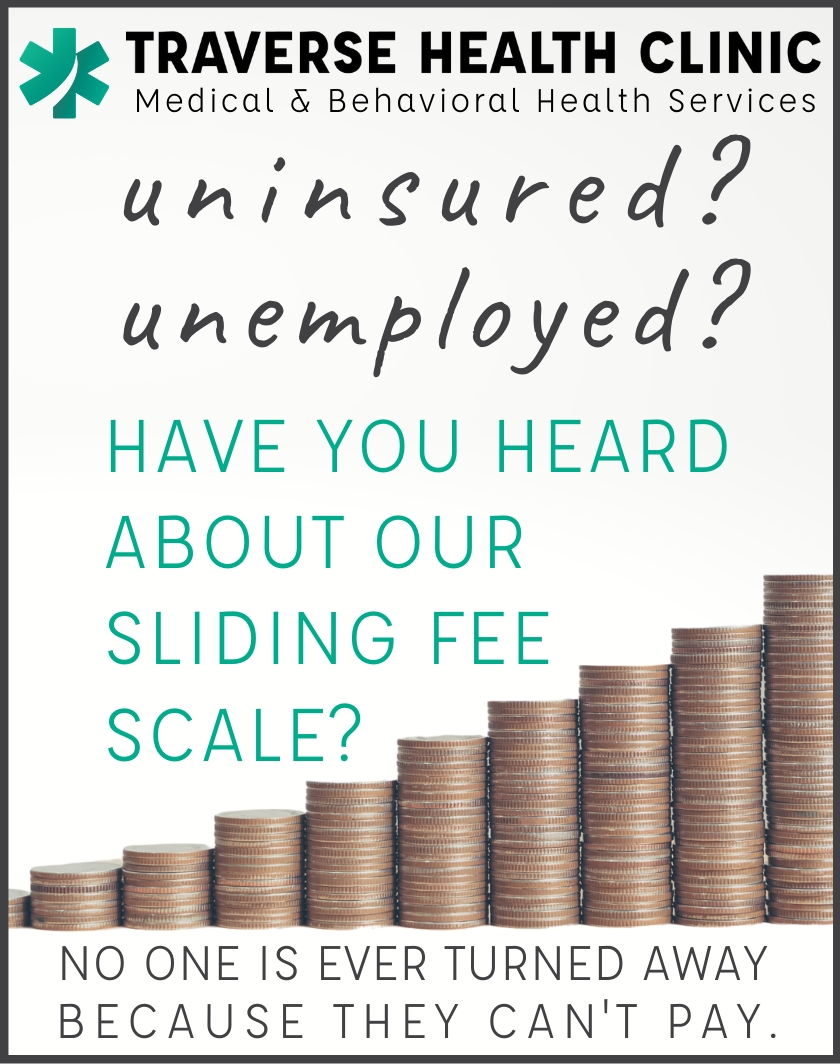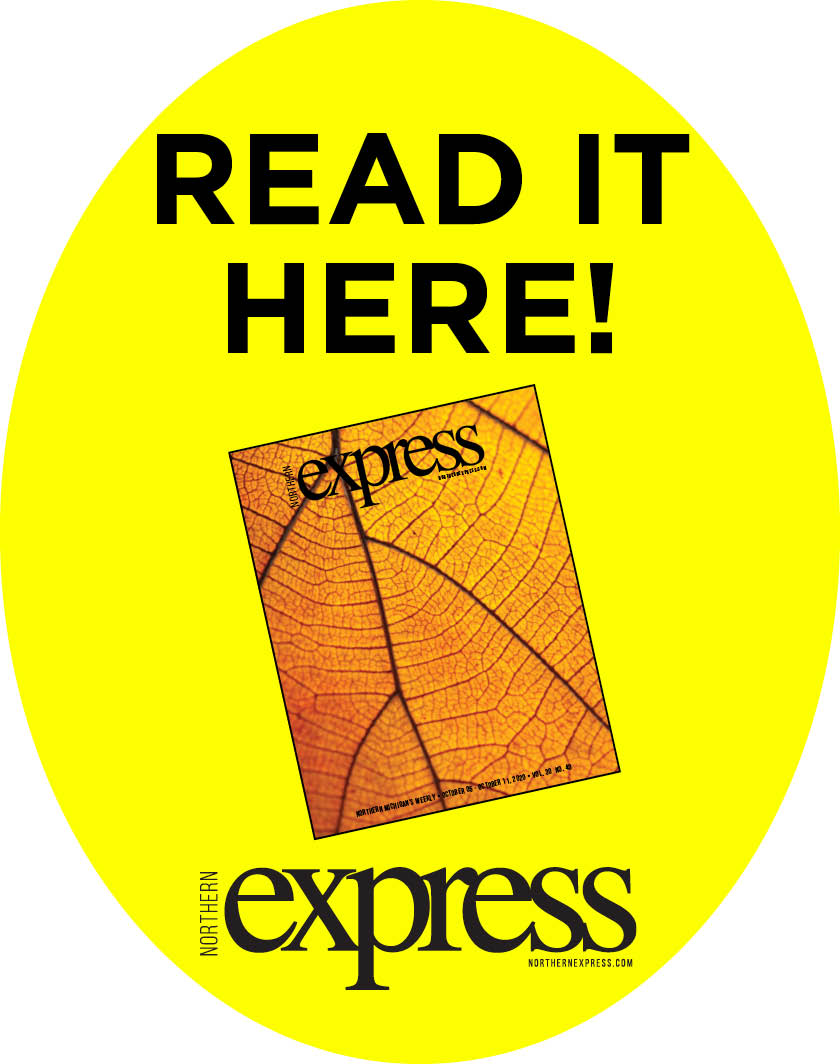 Small Businesses In Leelanau Township Can Apply For COVID-19 Relief Grants Now Through November 2
A second round of grant funding supported by the Leelanau Township Community Foundation for local small businesses ...
Read More >>
Go Big: Recycling Lakefront Homes (And Empire's Former Hardware Store) Launches A Trend
A next-level recycling project is underway at the site of the former Anchor Hardware in the village ...
Read More >>