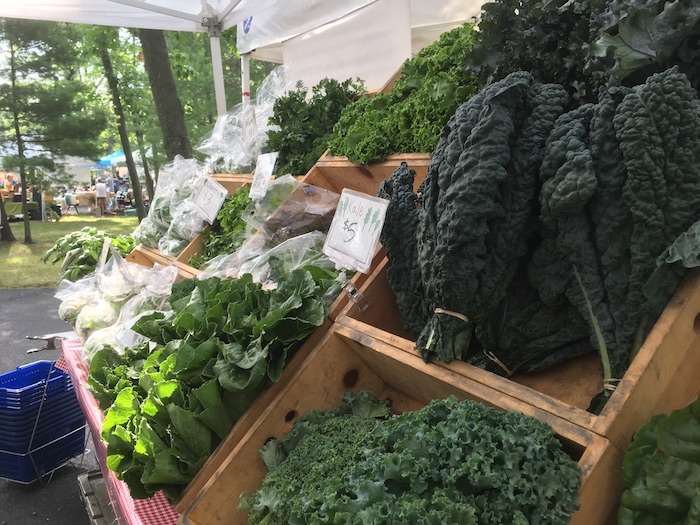 Leelanau's Farmers Markets Open With Walk-ups And Online Ordering
By Emily Tyra | May 18, 2020
Suttons Bay's farmers market is the first of the five Leelanau Farmers Markets to open on Saturday May 23 from 9am to 1pm. The rest follow in June.
Linda Szarkowski, Market Coordinator for the Leelanau Farmers Markets Association tells the Leelanau Ticker, "All of the markets will offer walk-up service, and, in addition, we have online ordering and curbside pickup for three of our markets this year: Suttons Bay, Northport and Glen Arbor."
She adds, "We are just finalizing the online platform, training vendors and uploading products. If all goes on schedule, it will be open this Wednesday, May 20, for customer ordering [for the Suttons Bay market] starting at 5pm and go through Thursday May 21 at midnight for Saturday pickup." The window for ordering is shorter this week due to their launch and will expand going forward.
"From what I've heard, people are very excited about the markets opening and the new online ordering," Szarkowski adds.
To keep walk-ups running smoothly, Szarkowski says, "There will be one entrance for the markets and we will require social distancing. We will be limiting the number of people at each market so we prefer one family member does the shopping. We ask that people leave their dogs at home this year, and prefer that people wear masks."
She adds that through grant funding they were able to rent a hand washing station for the Northport market; all will have hand sanitizer stations.
For online pickup orders, customers remain in their cars and a volunteer will load the order. "We are hoping this will work out quite well, eliminating waiting in long lines," she says. "Starting with a smaller market like Suttons Bay we should be able to work it out before Northport and Glen Arbor open which are much busier."
Find out more via a link on the Leelana Farmers Markets Association's regular market page.
Bookmark this link for the online store, which should be live by Wednesday at 5pm: https://leelanaufarmersmarkets.localfoodmarketplace.com/
Comment
A 30-Foot-Wide Sinkhole Opens On Private Property Near Clay Cliffs In Leelanau County
High water, low water, and erosion are seemingly always on the minds of waterfront property owners in ...
Read More >>
After The 4th: Latest Leelanau Blotter and 911 Report
The Leelanau Ticker's post-July 4 weekend look at the most alarming, offbeat, or otherwise newsworthy calls ...
Read More >>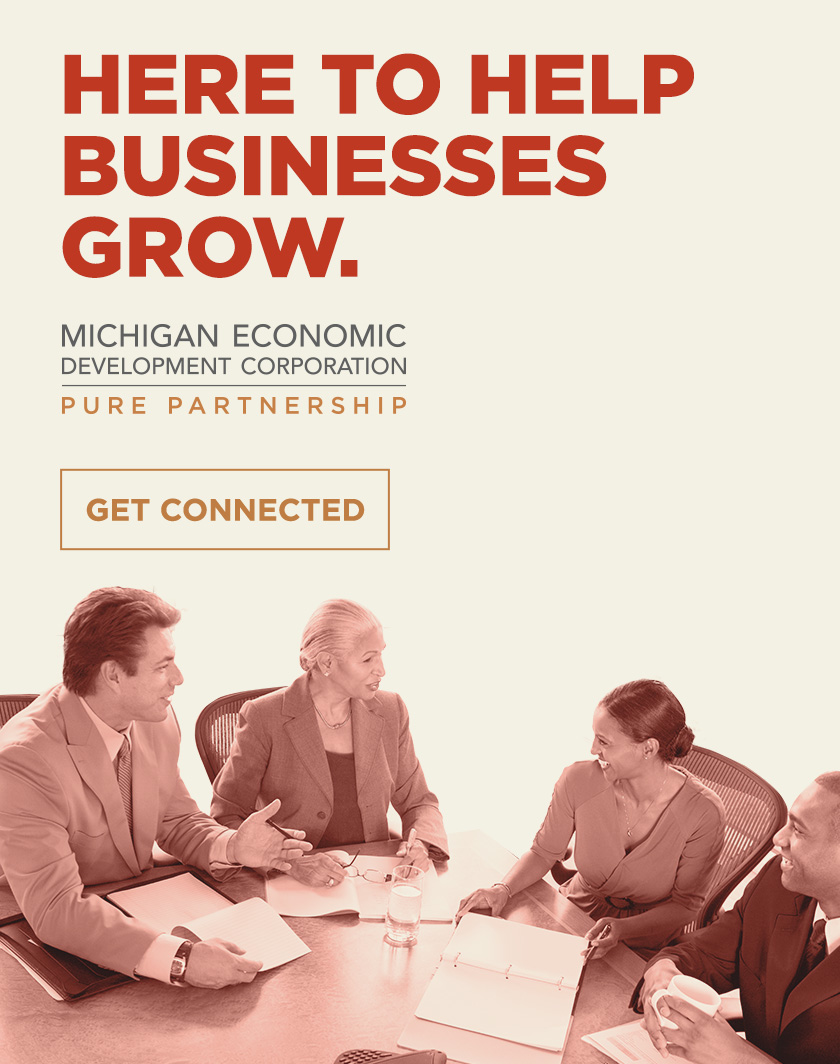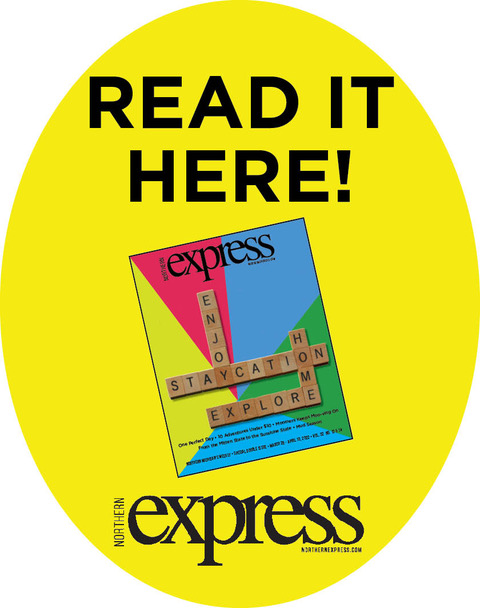 A Plan, A Van, A Boat (And Lots Of Hope): The Kitners' Year-Long Journey To Call Northern Michigan Home
Nathan Kitner and Lily Grant-Kitner beamed as they stepped through the door of their Lake Ann rental ...
Read More >>
The Latest Leelanau County Blotter & 911 Call Report
The Leelanau Ticker is back with a look at the most alarming, offbeat, or otherwise newsworthy calls to ...
Read More >>