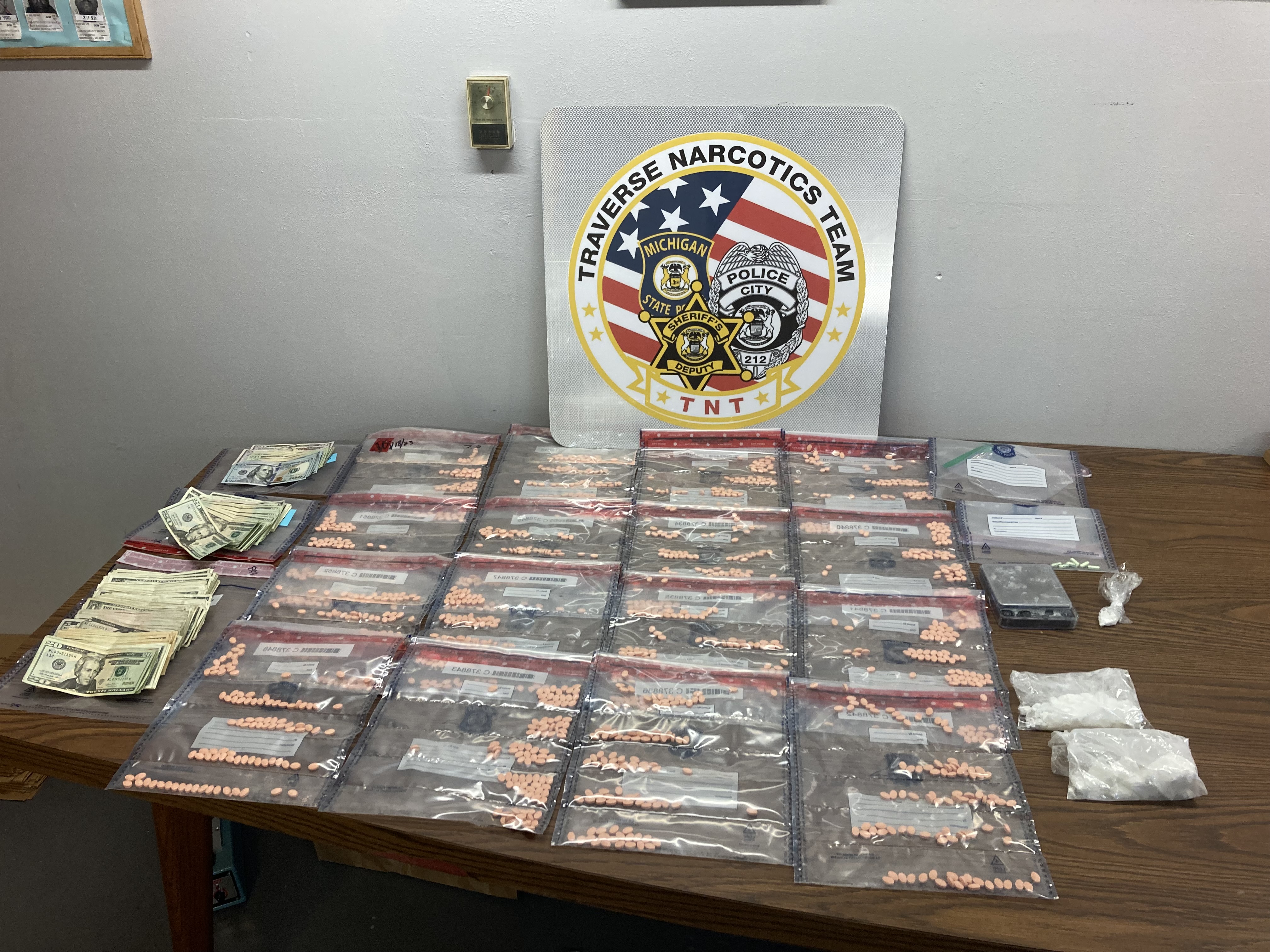 Nearly 1,600 Meth/Fentanyl Pills Seized In Leelanau Drug Bust
By Beth Milligan | Jan. 24, 2023
Nearly 1,600 pills suspected to be methamphetamine/fentanyl were seized in a drug bust in Leelanau County that resulted in three people being arrested.
On January 18, detectives from the Traverse Narcotics Team conducted an investigation in conjunction with a Michigan Department of Corrections parole officer into a current parolee, 31-year-old Jacob Overholt. Authorities received information that Overholt was attempting to move drugs from a residence while he was in jail. Detectives conducted surveillance on a residence on Southwest Bayshore Drive in Elmwood Township, which resulted in a traffic stop and search of a pickup truck.
Inside the truck were drugs and multiple items related to drug use. The driver, 43-year-old Frederick Zimmerman of Interlochen, was taken into custody and lodged at the Leelanau County Jail for possession of cocaine. Zimmerman was arraigned on January 20 and given a bond of $50,000/personal recognizance.
At the same time as the traffic stop, a search of the residence was conducted by MDOC and TNT detectives. Additional drugs and money were located during the search. Taylor Soper, a 27-year-old woman from Elmwood Township, was home at the time. She was arrested and lodged in the Leelanau County Jail. Both Soper and Overholt are being charged with possession of cocaine over 50 grams, possession with intent to deliver cocaine, and maintaining a drug house. They were arraigned on January 20h and both given a bond of $100,000 cash.
As part of the investigation, officers seized 1,587 orange pills suspected to be methamphetamine/fentanyl. They also seized 4.8 ounces of powder cocaine, Alprazolam pills, and Oxycodone Pills, as well as roughly $3,000 in cash. The case remains under investigation, and additional charges are expected to be issued by the Leelanau County Prosecuting Attorney's Office once lab results are obtained on the pills. TNT was assisted by MDOC and deputies from the Leelanau County Sheriff's Office.
Comment
Where Do Leelanau County's Homebuyers Come From?
What percentage of Leelanau County's homes are bought by out-of-towners? As the local real estate market has ...
Read More >>
The Latest Leelanau County Blotter & 911 Call Report
The Leelanau Ticker is back with a look at the most alarming, offbeat, or otherwise newsworthy calls ...
Read More >>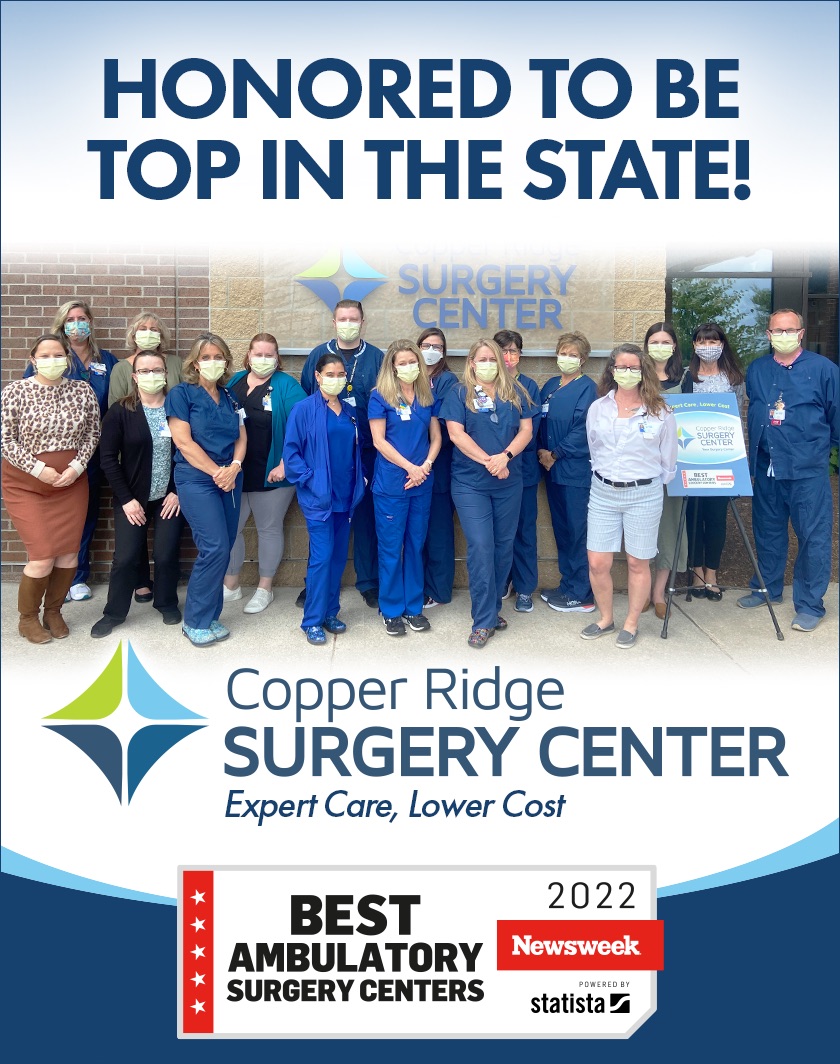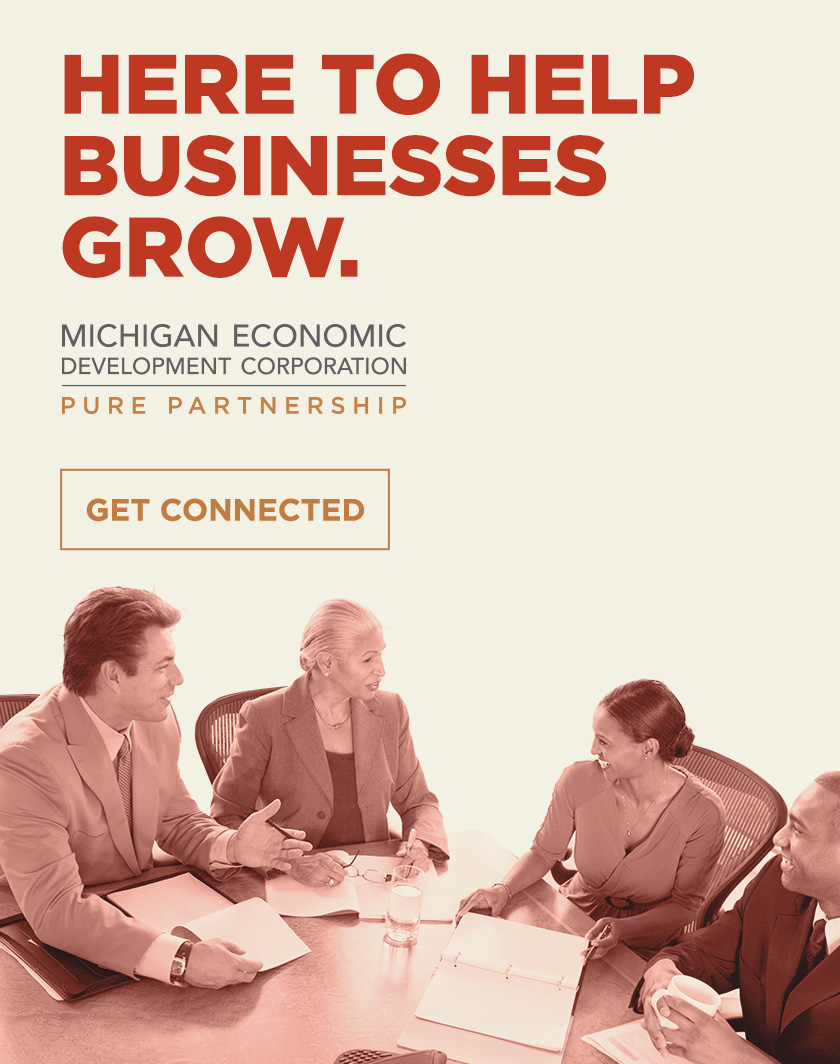 What's Next For The Leelanau Township Library?
What happens when a library goes independent? Leelanau Township residents are going to learn the answer in ...
Read More >>
Property Watch: Don't SCIP This One
For the iconoclast, the person who's looking for something unique and unconventional, yet sound and attractive. This ...
Read More >>