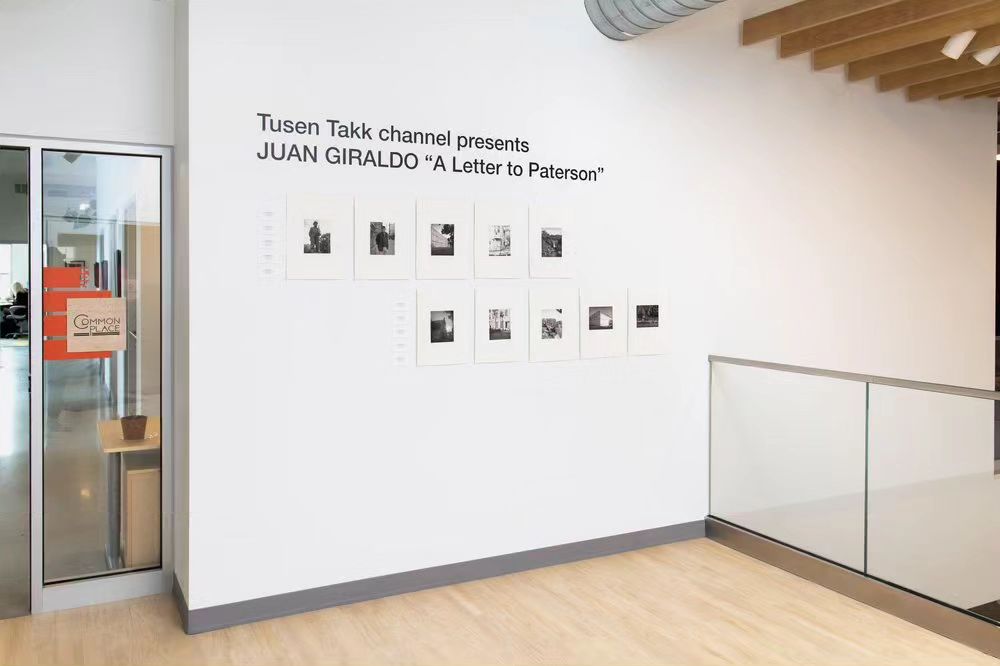 New Partnership Between Tusen Takk, Commongrounds Aims To Bring Art Closer To The Community
By Craig Manning | May 29, 2023
How do you make art more visible in a busy community?
It's a question team members are trying to answer at the Tusen Takk Foundation, the local organization that seeks to nourish the creativity and potential of world-class artists by giving them time and space dedicated specifically to creating. In 2021, Tusen Takk launched an artist-in-residency program that gives artists the keys to a well-equipped studio/house in Leland and invites them to spend weeks or months there focusing on their artistic passions. In the two-plus years since the program officially launched, Tusen Takk has hosted painters, sculptors, photographers, writers, composers, and more at its Leland space, and in the process, that space has helped birth a huge amount of artistic work. Still, the question of how best to showcase that work to the community has remained a moving target.
A new partnership between Tusen Takk and The Alluvion Arts Center – the new "artist-centered performance venue" located inside the Commongrounds Cooperative building on Eighth Street in Traverse City – could hold the answer. Tusen Takk and The Alluvion announced the partnership earlier this month, touting the launch of a new "Tusen Takk Channel" that will feature Tusen Takk artists-in-residence in a rotating series of exhibits and live programs at The Alluvion. The partnership is intended to make The Alluvion the "anchor" location for Tusen Takk's public programming in northern Michigan.
For most, the word "channel" has a television connotation and will likely bring to mind screen-based or multi-media content. According to Tusen Takk Assistant Director Maggie Pavao, though, the concept is broader than that, and will allow the organization to adjust the terms of each exhibit to suit the specific artist and the unique work they create.
"I feel like it has multiple layers to it," Pavao says of the "channel" idea. "You have the focus part of it, where we're featuring artists. And then, with The Alluvion, the Boardman River is right there, so you're also thinking of a river channel. Overall, I think we're viewing the channel as not just a visual arts program, but also as any [Tusen Takk-related] programming that happens in The Alluvion. So, that could be a writer giving a reading of their work, or a composer offering a listening or performance of a piece of music, or a visual artist offering an artist's talk in that space."
Already, the channel concept is in place and underway at The Alluvion. In fact, Pavao tells the Leelanau Ticker it was over a year ago that Jessica Kooiman Parker – the art advisor and curator at Commongrounds – reached out about forging some sort of partnership between the two organizations. "She was interested in bringing more art into the building, because art is one of the pillars of the Commongrounds mission," Pavao explains. "[The mission] is food, family, art, and wellness. So, bringing on Tusen Takk is a big part of that arts mission."
So far, the partnership has manifested in the form of two Tusen Takk shows at Commongrounds, as well as a dedicated wall on the second floor that will serve as a rotating gallery for Tusen Takk visual art exhibits (pictured). Ideally, Pavao says the gallery exhibit will rotate "about every eight weeks," which will not only provide Commongrounds visitors with something new to see on a regular basis, but will also offer a way for community members to keep track of who is in residence at Tusen Takk and what kind of work they are doing. Most of the art spotlighted as part of the Commongrounds channel – though, not necessarily all of it – will be work that the artists create during their time in Leland.
"So far, artists that have done exhibits at Commongrounds have exhibited work that they created in residence at Tusen Takk," Pavao says. "But we're also trying to remain sensitive to the fact that artists are only at Tusen Takk for an average of four weeks. So, we don't want them to like feel pressure to create a finished body of work to exhibit. That's not necessarily the goal. The goal [of the channel] is just for the artists to engage meaningfully with the community, and that could be showing smaller work or even work that's in progress, if they're comfortable with showcasing their process. And if they didn't feel like they had a body of work to show, they could opt for an artist talk instead. We're trying to remain flexible and always keeping artists' goals at the forefront."
Pavao is hopeful that having more public engagement for Tusen Takk's artists and the work they create will help the organization develop more of a "sustained public presence" than it has had so far. Since Tusen Takk launched during the pandemic – and since the Leland-based studio space is rather off the beaten path – Pavao acknowledges that the organization has perhaps flown under the radar for many local residents. Then again, she sees that issue of visibility as a broader challenge for arts-based assets in the region.
"I recently went to the Northwest Michigan Arts & Culture Summit, and there was a lot of conversation about how, not just in context of tourism but also in the context of people just moving to the region, we talk a lot about the amazing recreation, and the outdoor opportunities, and the wineries, and things like that," Pavao says. "But the fine arts, the visual and performing arts, they kind of drop to the wayside. We have incredible resources here in for the arts, but it just doesn't get mentioned along with those other things. Which is a shame, because for such a small community, there's just such amazing work being done here."
Increasingly, Tusen Takk is trying all kinds of partnerships and strategies to increase its community presence, from shows at the Dennos Museum and Traverse Area District Library to a recent partnership with Interlochen Arts Academy. In the latter instance, recent Tusen Takk artist-in-residence Leilehua Lanzilotti – a composer named last year as a finalist for the Pulitzer Prize in Music – also spent time working with students at Interlochen. The Alluvion partnership is the latest of those alliances, and Pavao is hopeful that it will only widen the organization's reach.
"Our studio space in Leland is on private property in a residential neighborhood, so it's not really accessible to the public," Pavao says. "We're hoping that [The Alluvion channel] will be the way that our residents can meet the community and engage in programming that's interesting for all parties."
Comment
A Historic Great Lakes Mapping Project, Right Here In Leelanau County
Contrary to popular belief, the oceans aren't the only bodies of water on Earth hiding a few ...
Read More >>
Property Watch: Gateway to the Forest
How'd you like it if your backyard butted up against a sprawling, 1,000-acre plus tract of forest ...
Read More >>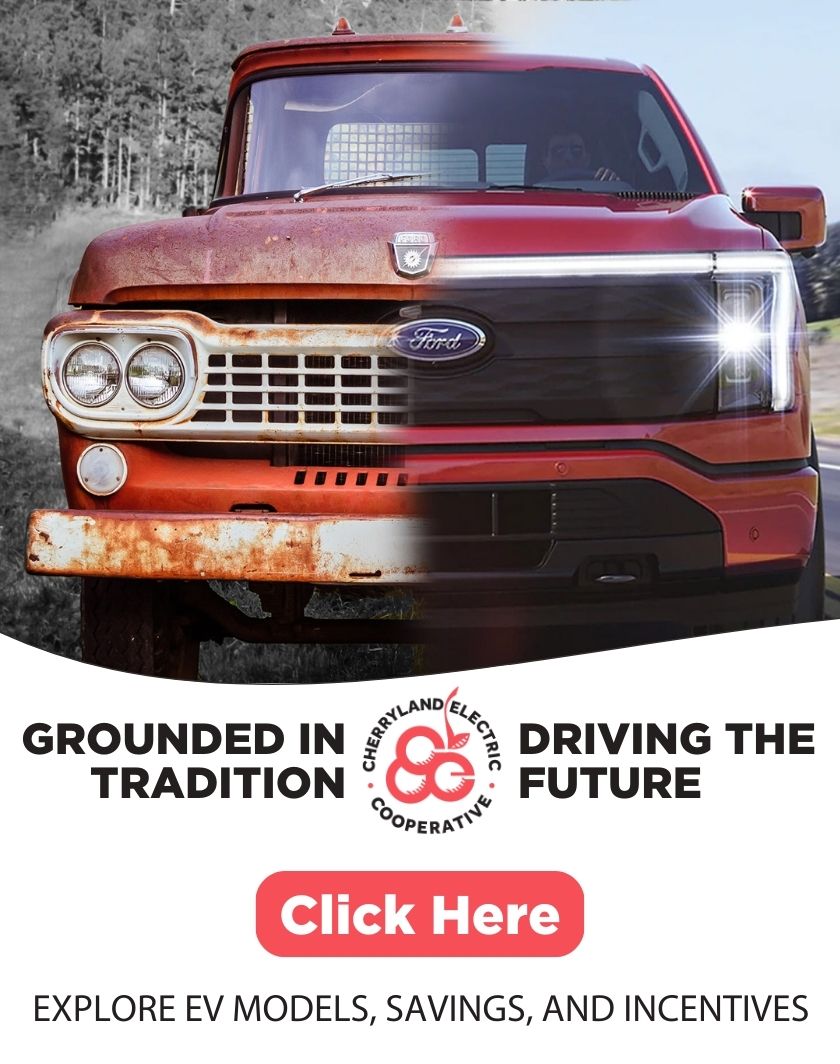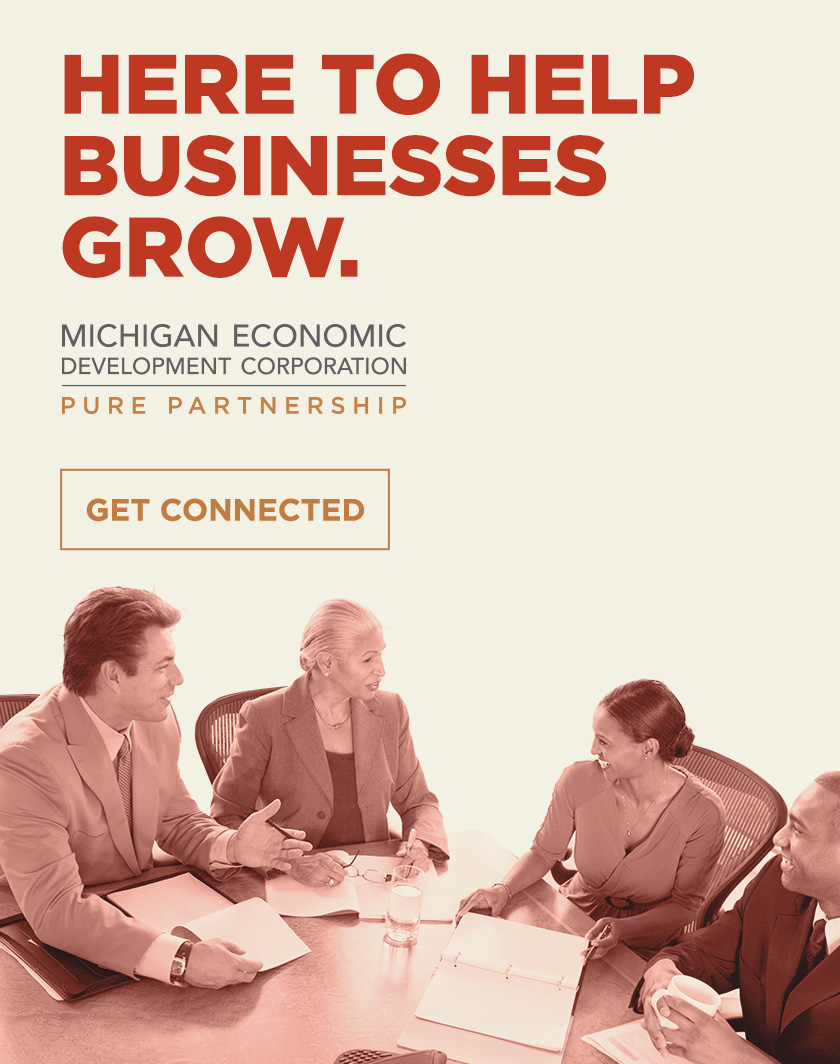 Bridging the Signal Gap: Verizon, T-Mobile Plan More Cell Towers to Boost Coverage
Dropped calls, undelivered texts, and sluggish data connections throughout Leelanau County have prompted frustration and raised concerns ...
Read More >>
Leland Township Considers USDA Financing For New Offices, Future Expansion Project
A loan from the United States Department of Agriculture (USDA) could save Leland Township more than $10,000 ...
Read More >>