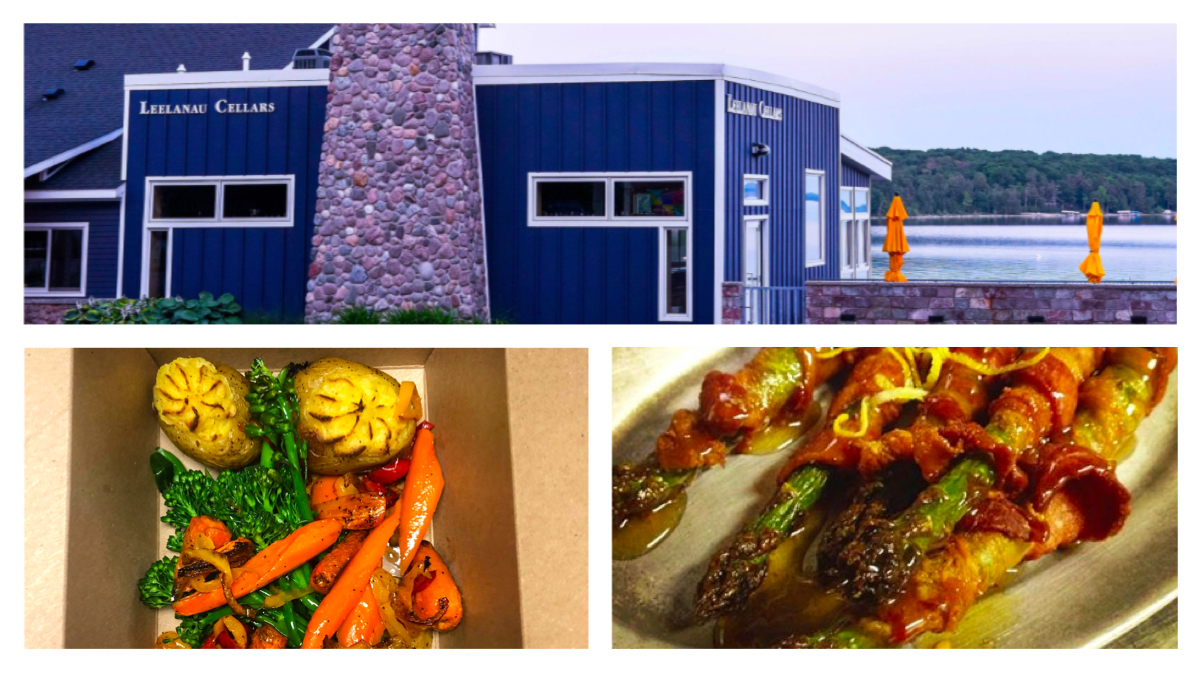 Some County Restaurants: We're Open For Curbside, Not To Crowds
By Emily Tyra | May 21, 2020
Owners at Leelanau County restaurants, bars, and wineries are each are proceeding to the beat of their own drum this Memorial Day weekend. A handful will open in earnest at the stroke of 12:01pm on Friday, but many more are choosing to stick to curbside pickup and carryout for the time being.
Not opening their doors to in-seat dining guests on Friday — nor for the foreseeable future — are Blu in Glen Arbor and Fischer's Happy Hour Tavern in Northport. Both will continue operating a steady curbside business.
Says Kristi Fischer, partner at Fischer's Happy Hour Tavern, "It still feels too soon to see a crowded dining area. We figured 100 percent carryout versus 50 percent dining is the safer and more logical option for us right now."
Under the executive order, bars and restaurants in the region can reopen, but must follow several safety protocols, including operating at 50 percent capacity, distancing seating and tables, putting up safety signage, and requiring all hosts/servers to wear face coverings.
Fischer says she and her partner Brian Hafner are both "very much on the same page, but we have no road map. Fischer's Happy Hour Tavern has almost 50 years of history and even looking back and talking to my parents, there is still no path."
She adds that their first foray into curbside service they ran out of key items like their chicken dinners: "What a lucky problem to have, to operate in a community that is so supportive." She says because of this unexpected support they plan on expanding curbside hours after this weekend, "which would let us get almost the whole staff back to work."
Chef/owner Randy Chamberlain at Blu in Glen Arbor is moving forward with his take-away menu and a "watch, wait and see" mentality.
"When the announcement came Monday that it opened up, it was only moments before we started getting calls and emails asking if we were taking reservations. It didn't take long to reassure our opinion that Friday is going to be like Black Friday, with the rush."
He adds, "We can't be more aggressive in opening than what we can safely do. We have a very small dining room and an elevated expectation of service. If it is the recommendation that we wear masks — and I support that — I would expect that customers wear a mask any time service staff is at the table. It's not a one-way thing. I can't imagine that will translate under our model, and not sure we'd want to try."
Meanwhile, he says, Blu is selling out of both moderately priced "TV dinners" and $50 steaks, to a hungry and loyal carryout audience. "People are so generous with gratuity, it's bringing my wife to tears, multiple times a night. And certainly, it's allowing me to get into some foods that I wouldn't normally do under the umbrella of Blu, but foods that I love, like an 8-pound beef shank for the family meal this weekend. And I am trying not to let the takeout box deter my creativity."
While wine tasting is a typical draw to the county on Memorial Day weekend, not all wineries are opening Friday, and representatives from the Leelanau Peninsula Wine Trail urge "all who are planning to visit wineries this weekend, and moving forward, check with each individual winery to inquire about their processes, procedures and offerings during this restricted re-opening."
They add, "operating under the governor's executive order is different than the experiences offered prior and small business are learning how to navigate this safely while providing a meaningful experience."
In that spirit, Omena's Leelanau Cellars president Bob Jacobson tells the Leelanau Ticker, "Due to the care with which we feel our return to business should be handled, we will not be opening this weekend. We want to be able to be set up with sanitation stations, shields around the bar and cash register, and ensure our tasting room space welcoming, yet accommodating from a safety standard for both our customers and employees."
He adds, "Guidelines just came out Monday, and customer responsibilities are far more straightforward than business responsibilities and preventative measures. We want to be as transparent about our procedures to our customers as possible." He cites daily health checks utilizing Movista screening app technology, for example. "We're serving consumable products so we want to do so as safely as we can. People may want to run out and party…but that's not how we want to run our business and precaution will ensure our business is not guilty of spreading the virus."
According to Leelanau County Sheriff Mike Borkovich, traditionally Memorial Day weekend he and his team expect "an uptick in alcohol consumption, yes, in addition to an uptick in turkey hunting, mushroom hunting, boating and fishing," and "there will be additional patrols out this weekend." He says it is up to the individual businesses that are re-opening to adhere to the executive orders. "They're private enterprises, and I am trusting that they will do their best to operate in a way that is safe, smart and healthy."
Among those in the process of gradually reopening to in-person guests this weekend are Rove Estate, which will utilize its open wedding venue tents for additional serving spaces, The Riverside Inn (by reservation only), and Little Traverse Inn. The Cove will have its most untraditional Memorial Day weekend opening in over 3 decades. Empire Village Inn will continue with just carryout service, but allow guests to sit, spaced appropriately, at the bar or tables to eat. Bogey's at the Leland Lodge is opening by reservation only with a 6-person limit. Boondocks in Glen Arbor reopens Saturday May 23, and Art's Tavern will remain open for carryout, and open for guests to sit inside and on the patio in a very limited capacity.
Photos: Omena's Leelanau Cellars typically sees 50,000 visitors annually; bacon-wrapped local asparagus on the carryout menu at Fischer's Happy Hour Tavern; chef Randy Chamberlain's to-go box stylings at Blu.
Comment
Property Watch: Village Life On The Bay
The Leelanau Ticker found a spot on the sunrise side of the peninsula that allows for the ...
Read More >>
Signs Of Our Times: Follow Life In Leelanau County
Are you following the Leelanau Ticker yet? Join us on Facebook where we share daily and real-time updates ...
Read More >>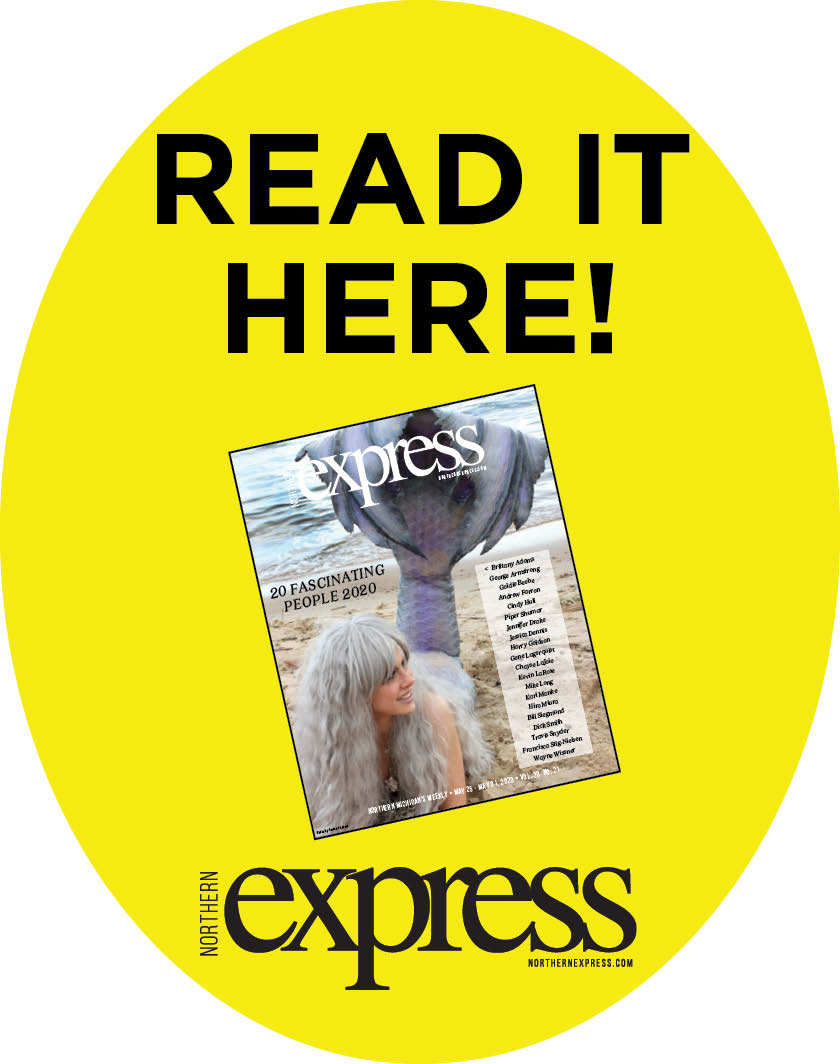 Mundos Eat House Opens In Former Gold Baby Biscuits Spot
In a whirlwind week — and decision — Dan and Melissa Clark, owners of Mundos Roasting & Co., and ...
Read More >>
Largely Spared From Health Crisis, GT Band Gets Back To Business
With zero coronavirus cases among its membership and $13 million in federal stimulus funding, leadership of the ...
Read More >>