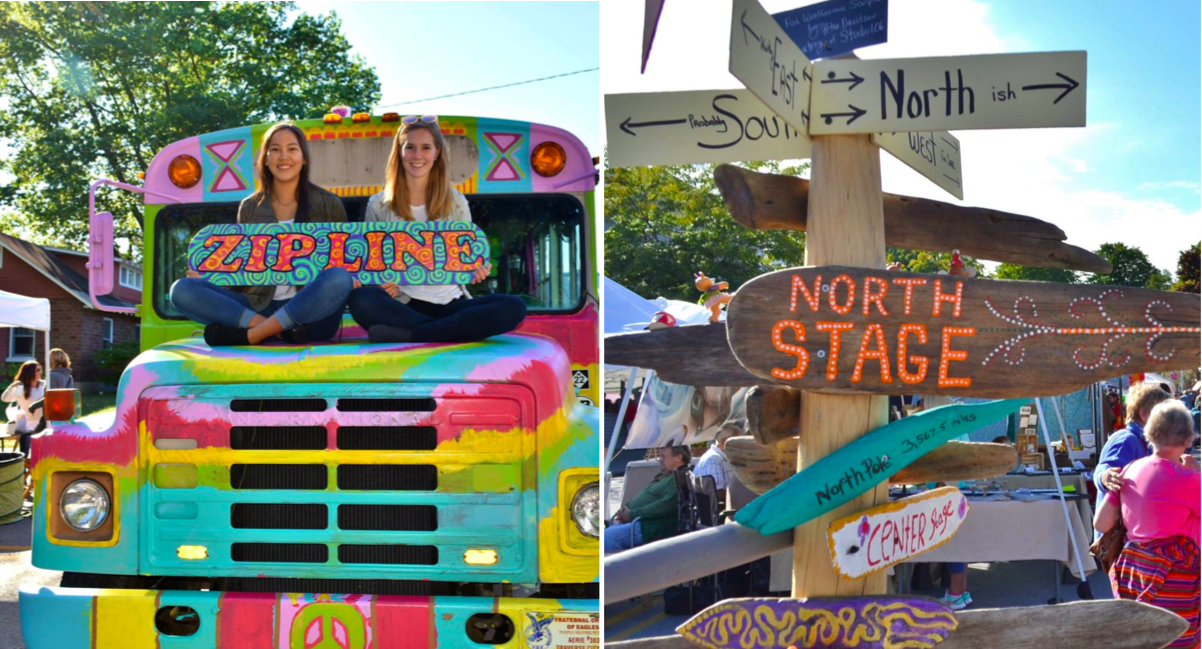 Party for the People: Leelanau UnCaged Is Saturday Sept. 24
By Lynda Twardowski Wheatley | Sept. 23, 2022
There's a brief moment at the end of each September Up North, after the summer crowds have fled our beaches and before the autumn leaf peepers flood our two-lane highways, when we weary locals get to take a much-needed pause.
We step away from slinging those pizzas, pouring those drinks, plumping those pillows, and finally, cease our dizzying quest for that rare fair-weather species, the proximate parking spot.
That moment is this weekend—10am to 10:30pm Saturday, Sept. 24, to be exact—when up to 7,000 descend on the county's biggest party by and for locals: Leelanau UnCaged.
The brainchild of Northport's Andy Thomas, who hosted the first Leelanau UnCaged in 2013, the annual event delivers the usual festival goods—art, music, food, family fun—but with a purposeful embrace of the unusual, an approach inspired by provocative avant garde composer and festival namesake, John Milton Cage Jr.
Cage, considered one of the most influential composers of the 20th Century, was also one of the least conventional. Case in point: One of his most famous compositions, Imaginary Landscape No. 4 (March No. 2) had 24 performers sharing 12 portable radios on stage, each tuning into a random frequency (several of which, during the piece's first-ever performance one evening in 1951, broadcast nothing but static) to create a composition of chance.
So, uh … how did Cage come to inspire a locals party in Northport? Unconventionally, naturally.
Says UnCaged Director Sandy Dhuyvetter: "Andy [Thomas] loved John Cage. He saw [Cage] at a concert in Chicago and was so bowled over at a young age, it just stuck with him. And so when he thought of putting together a concert to honor the people who work so hard during summers here, he called it UnCaged."
Like silence as symphony, UnCaged invites audiences and performers alike to let go of expectations and embrace the art of creative experimentation.
The first UnCaged, for instance, brought in several semi-trucks, their back trailers rolled open, to create make-do elevated stages for the performers. Dhuyvetter, a visual artist and musician, was one of them.
"I had heels on," she recalls. "I was like a deer in headlights. I walked up to this this big semi truck, you know, with my accordion, wearing my high heels, and yeah—that was really different. But I got up there [with musician John Rutherford] and played for everybody, and it was just a lot of fun. It was still brand new, and everybody involved just worked their hearts out."
They still do. Dhuyvetter says more than 150 volunteers have signed on to make the all-volunteer-run Leelanau UnCaged happen this weekend. And though the semi trucks have long since been replaced by actual stages, the celebration of unconventional creativity, artistry, and local community continues to lead the day.
Set almost entirely inside three closed-to-traffic streets in Northport, the event this year promises 250+ artists, musicians, and dancers; six stages hosting 40 live performances, 50 exhibiting artists, 15 food trucks, and not just a few deals and specials inside Northport's shops and restaurants.
The party begins with an 11 a.m. water blessing at the little pavilion on Northport Municipal beach (find the beach just south of the Marina, along Bay Street), then moves quickly into parade mode. Belly dancers and drummers will lead the way to the on-street festival downtown, where kids and adults alike can dance, create, sing, shop, and listen to music of all kinds—think: Blues, jazz, samba, rock, folk, and Irish dancing along with performances from the likes of Grupo Folklorico Xóchiquetzal, the Ukulele Orchestra, the GoRounds, and Interlochen cellist Chris Crispen, whose music is said to live somewhere between the classical art song and Stephane Grapelli, with a dash of Frank Zappa.
As for shopping, expect slews of Michigan-based artisan vendors selling their handmade beads, jewelry, fine art, pottery, knitted and crocheted wares, fabric art, photography, soaps, and more.
Got tots? Dhuyvetter says don't miss the corner of Mill and Third, where kiddos are invited to meet a mermaid, paint a nutcracker, bedazzle an instrument, paint a car, make wearable art, and more between noon and 4 p.m. (Check the schedule; some of the above activities run for two or three hours only.)
And, in a true tip of the hat to summer-wearied locals, spending the day (and night) at UnCaged 2022 won't require driving through traffic or fighting for a parking spot: Organizers have partnered with BATA so attendees can catch a bus every hour from Traverse City, Suttons Bay, or Peshawbestown to downtown Northport (and back) on the day of the event. Check Bata.net for specific bus stop locations and times.
For a detailed schedule of each music and dance performance, a list of attending artist vendors, and other info, follow Leelanau UnCaged on Facebook. For other details and information, visit www.LeelanauUnCaged.com.
Comment
Hot Off The Apple Press: New Leelanau Releases For Cider Season
Right now, Leelanau County cideries are hard at work harvesting apples and getting all that magical fermentation ...
Read More >>
Northport Welcomes Back Scarlet Envy For Leelanau County's Oct. 2 Pride Event
Northport made such a dazzling first impression on drag queen Scarlet Envy, she's headed back to the ...
Read More >>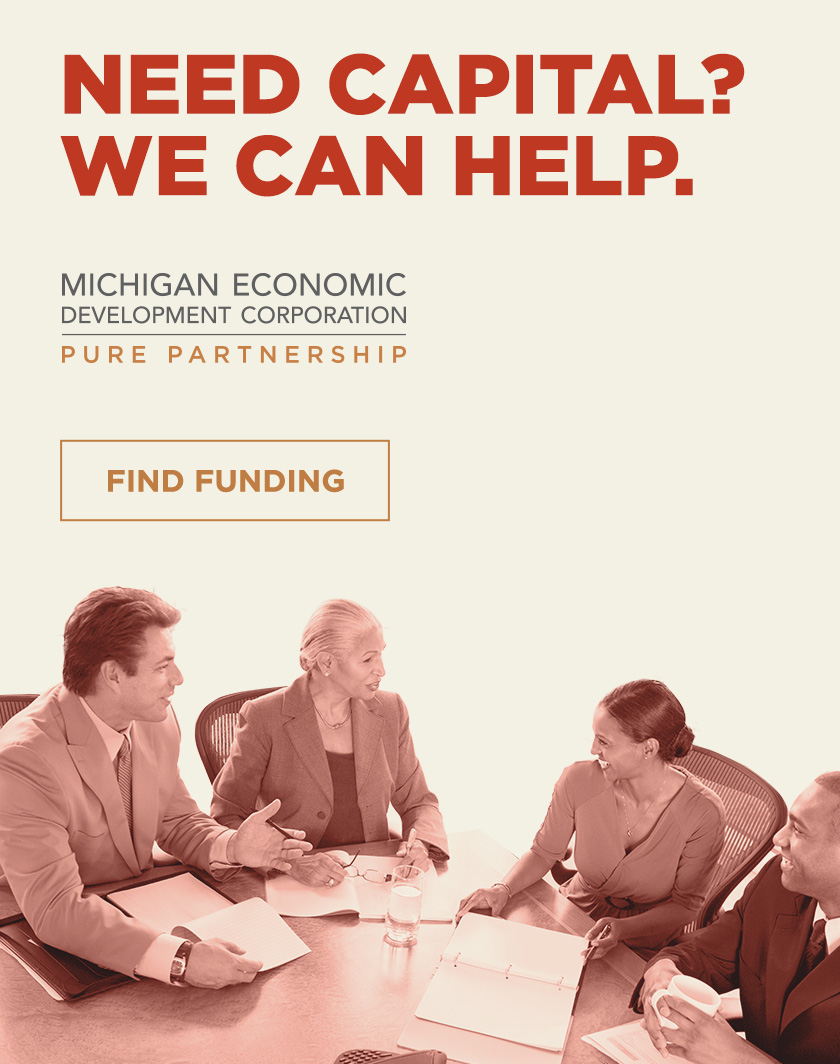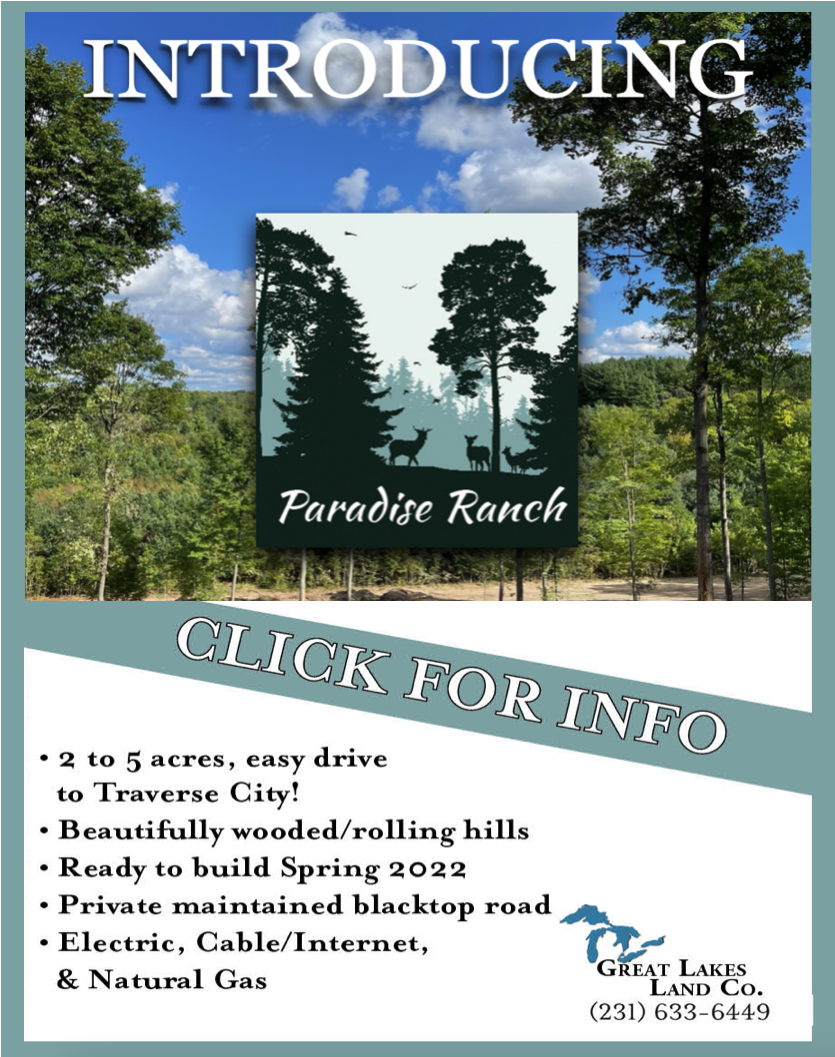 Property Watch: Little Cabin (And A Big One) In The Woods
Leelanau County? Check. Stunning setting? Check. Near Traverse City? Just eight miles away, so check. Beautiful inside ...
Read More >>
Party for the People: Leelanau UnCaged Is Saturday Sept. 24
There's a brief moment at the end of each September Up North, after the summer crowds have ...
Read More >>