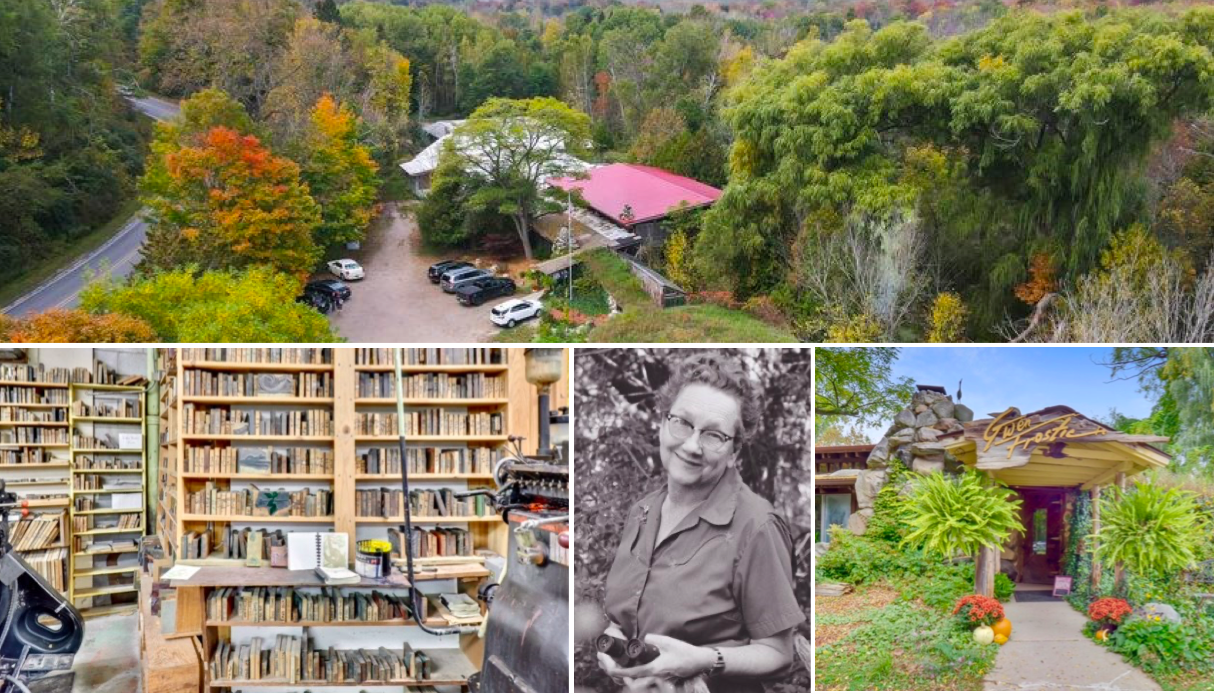 Property Watch: Benzie's Gwen Frostic Studio, Printing Presses & Acreage For Sale For $1.9M
By Emily Tyra | Jan. 21, 2022
This week we take a rare dip down into the hills of Benzie County, where Gwen Frostic's former residence and sod-roofed roundhouse studio, plus the printing shop, retail store, library, warehouse and 12 acres (5140 River Road, Benzonia; $1.9M) are for sale.
Broker Diane Ives shares that the studio Presscraft Papers — which has brought millions of visitors on pilgrimage to the region — is being sold turnkey.
The $1.9M asking price includes the real estate, printed inventory, equipment including 2,200 linoleum blocks and 15 Heidelberg presses, and all copyrights to her iconic nature art.
Frostic, an artist, author, poet and businesswoman who founded her studio in the scenic wilds of Benzie County in the 1960s, passed away in 2001 but her catalog of handcarved blocks are still used to print paper goods depicting darling racoons, serene herons, delicate wildflowers and other Michigan flora and fauna.
After her death just one day before her 95th birthday, $13M of her estate went to Western Michigan University which named its art school in her honor. Frostic's Hobbitlike property was added to the National Registry of Historic Places in 2021 and continues to be cared for by its current owners — a former employee and her husband — until its next steward comes in the picture.
+++
Property Watch is sponsored by Venture Properties, which has served Northern Michigan since 1980.
Comment
New Food Truck Lot Opens In The Crystal River Outfitters Recreational District This Week; More Food Truck News From The County
A new food truck lot comes Thursday to the outskirts of Glen Arbor. A Polish-cuisine food truck ...
Read More >>
Community Feedback Needed Prior To Renovations At The Center In Suttons Bay
The Friendship Community Center (The Center) of Suttons Bay will soon be launching a capital campaign to renovate ...
Read More >>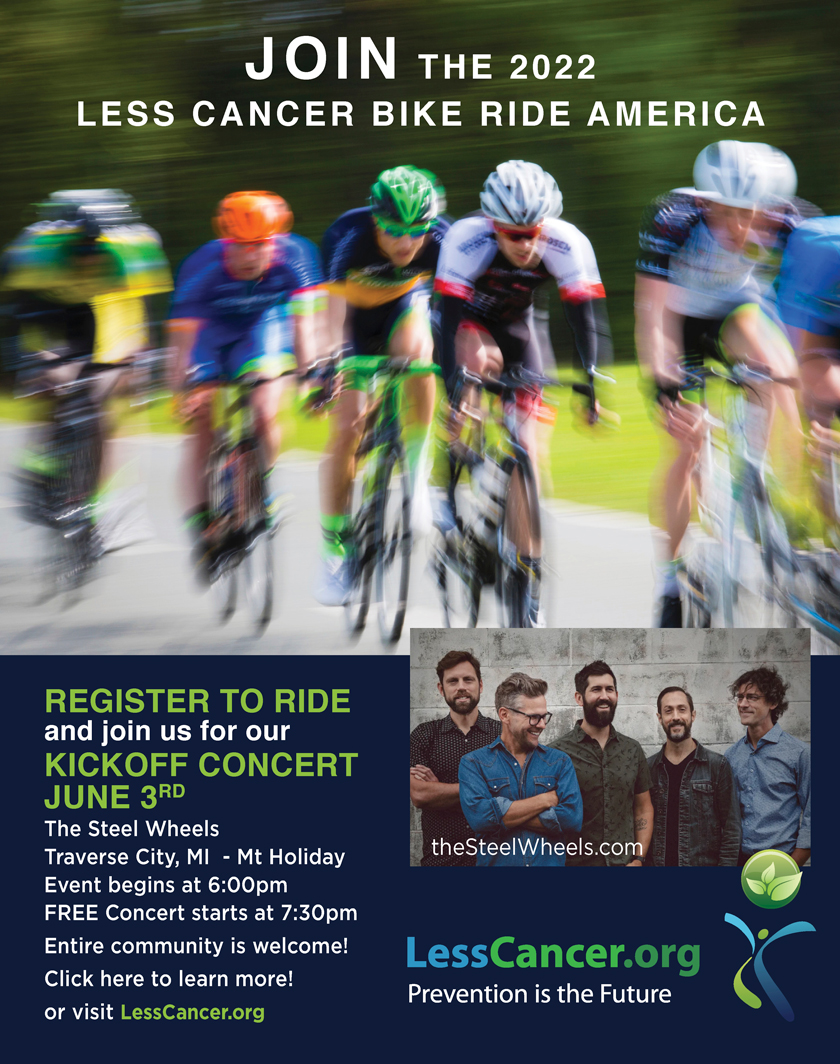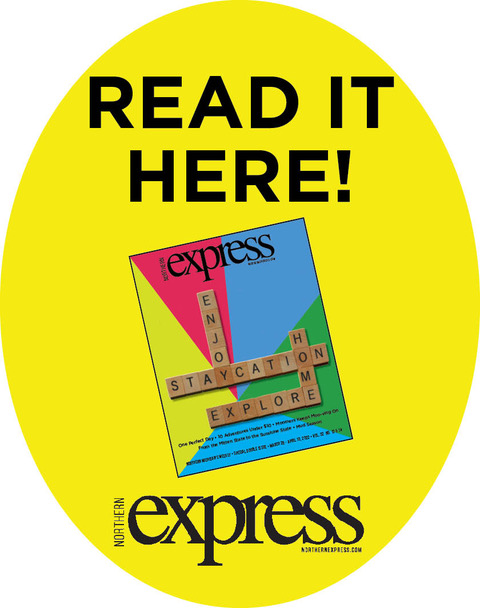 Newcomer Northern Michigan Rowing Club Expands To Two Leelanau County Lakes
The long, skinny boats of the Northern Michigan Rowing Club (NMRC) now have a second lake in ...
Read More >>
Just 17 Homes Sold In April In Leelanau County
While prices continue to escalate, the number of residential real estate sales continues to shrink, both due ...
Read More >>