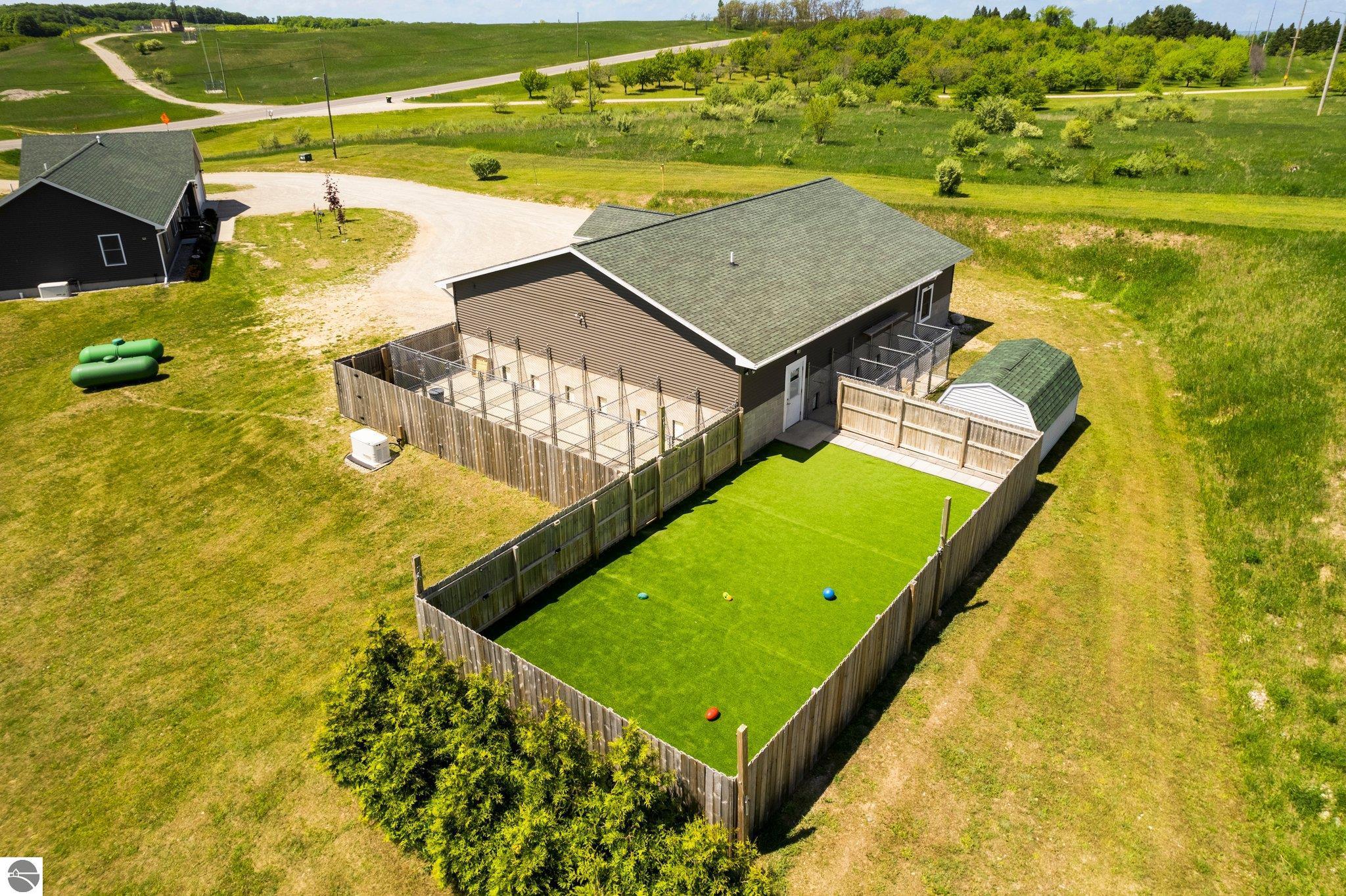 Property Watch: Home For Canine Enthusiasts
Sept. 11, 2023
Must love dogs. No, we're not talking about the rom-com from a decade-plus ago, but a business and home opportunity. The owners of Wiggle Butts & Waggin' Tails are retiring. The thriving doggie day care and kennel operates out of a large sound-insulated building with 12 indoor/outdoor kennel units, two indoor play areas, a large grooming and bathing room and a spacious outdoor training/play area. Plus there's a two bedroom, two bath home. It's all located just north of M-72 at 12813 S Bugai Road, Cedar ($1,400,000; MLS #1911627).
Listing agent Erica Marshall says the 11-acre parcel provides plenty of opportunity for expansion should the next owner want to – and they should. "Their doggy daycare has a waiting list, and the boarding is always full," she says, noting the property has generated interest both locally and with other kennel owners downstate. Both buildings are equipped with Generac generators, guaranteeing uninterrupted power supply even during outages. If working with man's best friend is your dream, this could be your dream come true.
Property Watch is sponsored by Venture Properties. If you are thinking of selling, call Venture Properties 231-631-2119 to find out what your property is worth or get an instant online Property Evaluation based on sold properties in your area (no obligation).
Comment
A Historic Great Lakes Mapping Project, Right Here In Leelanau County
Contrary to popular belief, the oceans aren't the only bodies of water on Earth hiding a few ...
Read More >>
Property Watch: Gateway to the Forest
How'd you like it if your backyard butted up against a sprawling, 1,000-acre plus tract of forest ...
Read More >>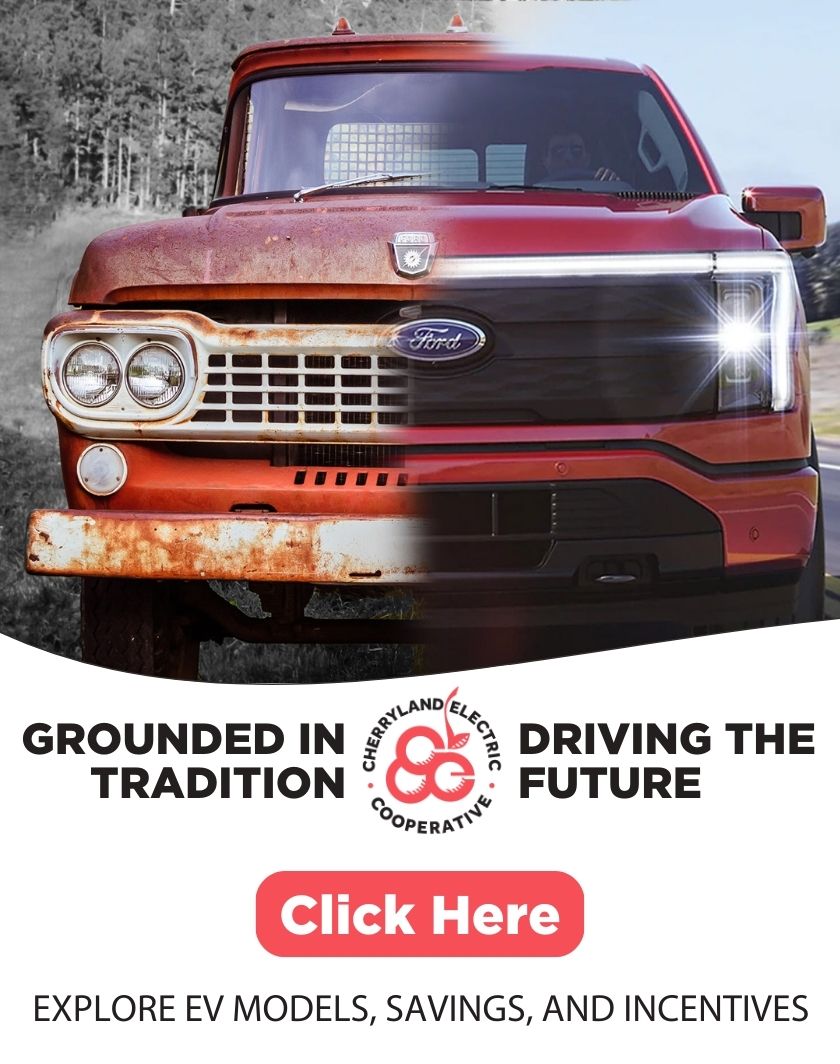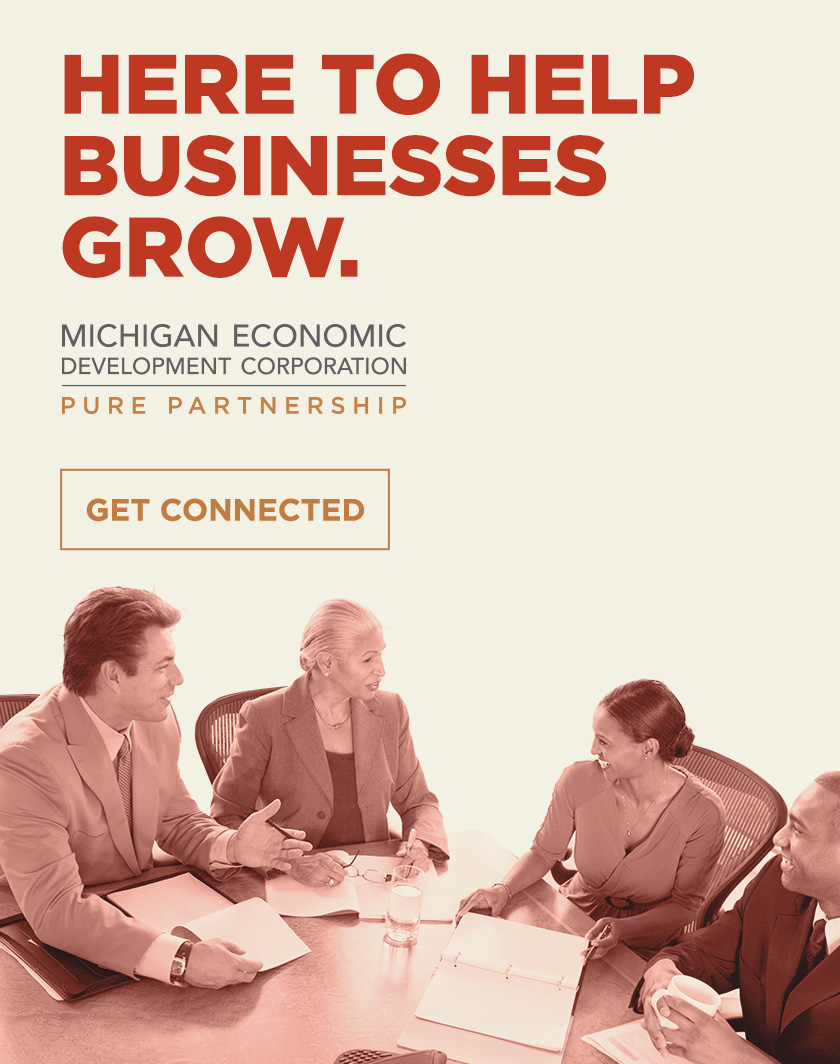 Bridging the Signal Gap: Verizon, T-Mobile Plan More Cell Towers to Boost Coverage
Dropped calls, undelivered texts, and sluggish data connections throughout Leelanau County have prompted frustration and raised concerns ...
Read More >>
Leland Township Considers USDA Financing For New Offices, Future Expansion Project
A loan from the United States Department of Agriculture (USDA) could save Leland Township more than $10,000 ...
Read More >>