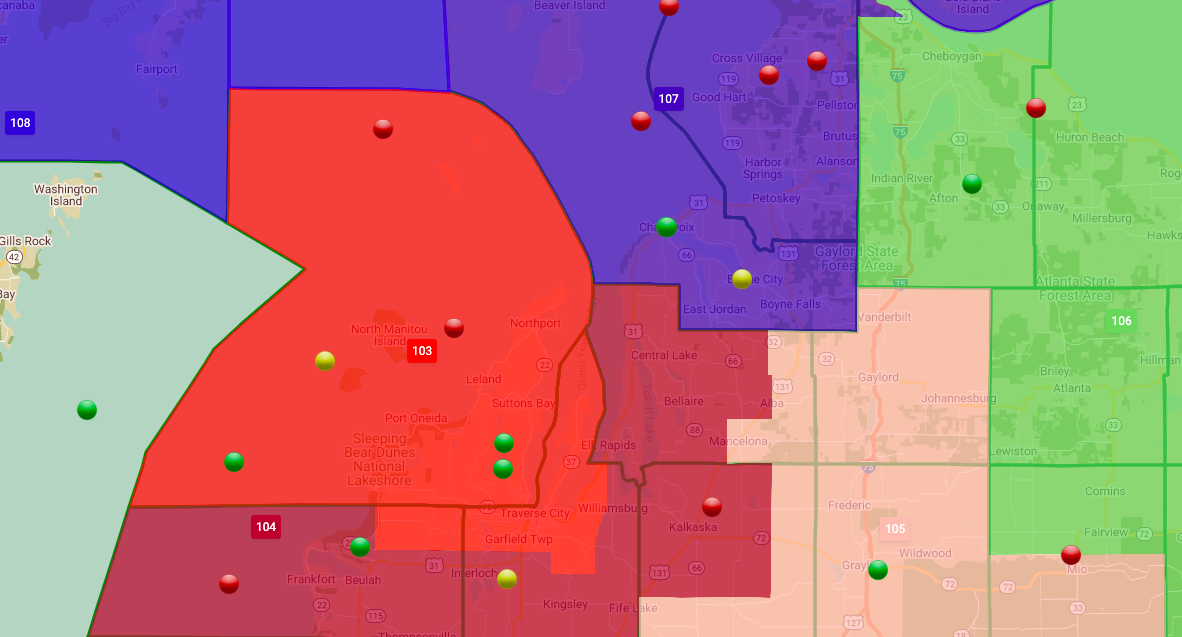 Redistricting Commission Approves New Michigan Maps: What Are The Impacts For Leelanau?
By Craig Manning | Dec. 31, 2021
The Michigan Independent Citizens Redistricting Commission (MICRC) officially approved new political maps on Tuesday that will redraw the boundaries for the state's 13 congressional districts, 38 state Senate seats, and 110 state House of Representatives seats. Eleven members supported the "Hickory" House map, nine members supported the "Linden" Senate map, and eight members supported the "Chestnut" congressional map. Each map required support from at least two Democrats, two Republicans, and two Independents on the commission to be adopted. The vote marked a historic milestone, with a citizen-led commission choosing political lines for the first time instead of state legislators.
The changes will dictate how Michigan citizens vote and how they are represented in state and federal government for the next decade.
Amid a series of statewide fluctuations – most of them intended to create fairer political maps after a history of gerrymandering in Michigan – northern Michigan's districts have changed in a few notable ways. Here's what the new maps mean for Leelanau County:
Congressional: The MICRC-approved "Chestnut" Congressional map will keep Leelanau in Michigan's first Congressional district. That district – which has historically included all of the Upper Peninsula, plus the northern part of the Mitten to the southern county lines of Benzie, Grand Traverse, Kalkaska, Oscoda, and Alpena counties – will now extend a bit further south, due to losses in population that cost Michigan one of its Congressional seats. The district will continue to be represented in Congress by Rep. Jack Bergman.
State Senate: The "Linden" Senate map that the MICRC approved splits northern Michigan – including the UP – into six districts. Notably, the map puts Leelanau County into District 37, along with Grand Traverse County. For the past decade, Leelanau has been part of District 35, along with Benzie, Kalkaska, Crawford, Manistee, Wexford, Missaukee, Roscommon, Ogemaw, Mason, Lake, and Osceola. District 37, meanwhile, used to consist of Grand Traverse County, Antrim, Charlevoix, Emmet, Cheboygan, and the eastern part of the UP. All the proposed State Senate maps would have moved Leelanau into District 37, with Grand Traverse, Antrim, Charlevoix, Emmet, Cheboygan, and small pieces of the UP. The shift means that Leelanau will be represented by District 37's State Senator (Wayne Schmidt) rather than by District 35's (Curt VanderWall). Of the five-county region, also moving to new districts are Benzie (to District 32) and Kalkaska (to District 36).
State House: The most impactful changes to northern Michigan lively to spring from the MICRC's redistricting effort can be found on the newly approved "Hickory" House map. That map puts Leelanau County and the northern parts of Benzie and Grand Traverse counties (including the City of Traverse City) into the same House district, 103. District 104, which used to span all of Grand Traverse County, now includes the southern parts of Grand Traverse and Benzie, all of Antrim County, and pieces of Kalkaska, Wexford, and Manistee counties. Leelanau was previously part of District 101. Jack O'Malley (currently the representative for the 101st district) and John Roth (currently representing the 104th) will technically be living in the same district – the 103rd – due to the new map. Roth has indicated that he may move into the new 104th district before seeking reelection, so that he and O'Malley wouldn't be directly challenging one another.
All told, the new maps align Leelanau County more with Grand Traverse County and the City of Traverse City than previous election maps. That shift follows what several local leaders had previously said was most desirable for Leelanau, given that Leelanau and Grand Traverse counties share a lot in terms of tourism, education, environmental resources, and more.
Comment
Larry Mawby Wants To Help Solve Leelanau County's Affordable Housing Puzzle. Here's How.
Meet Leelanau County's newest player in the fight for affordable housing: Larry Mawby. Of course, if you ...
Read More >>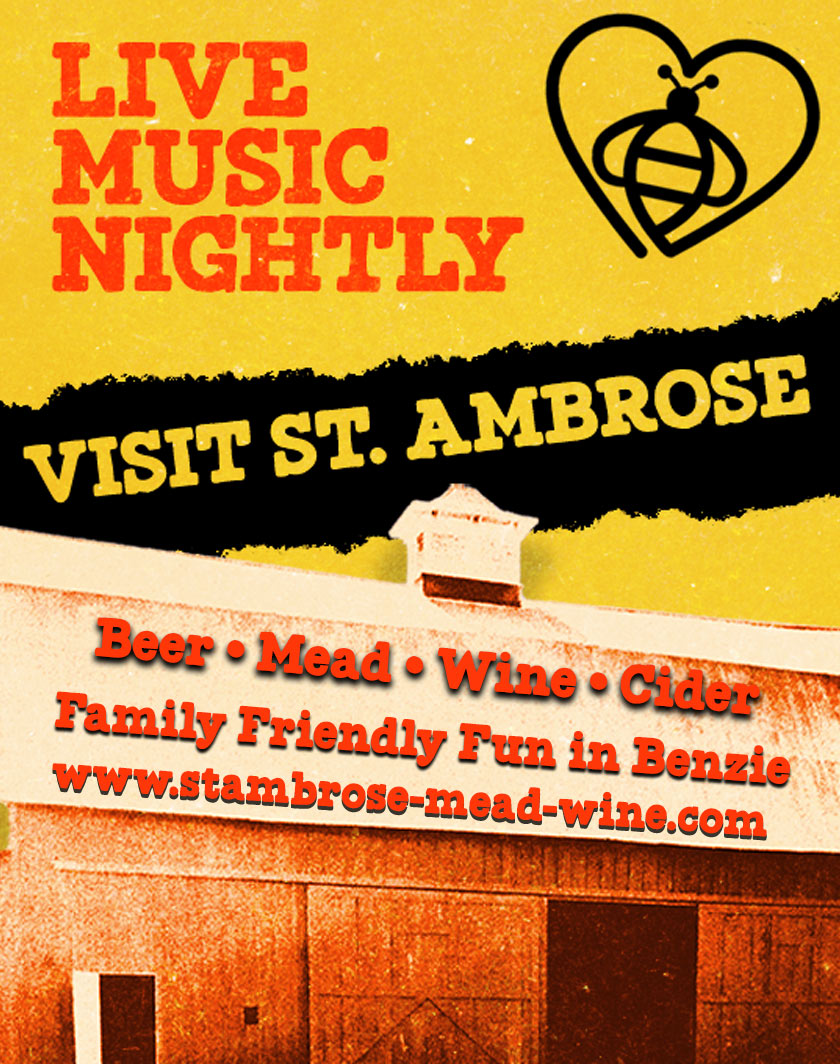 Property Watch: Benzie's Gwen Frostic Studio, Printing Presses & Acreage For Sale For $1.9M
This week we take a rare dip down into the hills of Benzie County, where Gwen Frostic's ...
Read More >>
Groomed Trails Plus (Outdoor!) Wine Events Popping Up In Leelanau County This Winter
A handful of Leelanau's vineyard managers have added trail groomer to their many hats, and now that ...
Read More >>