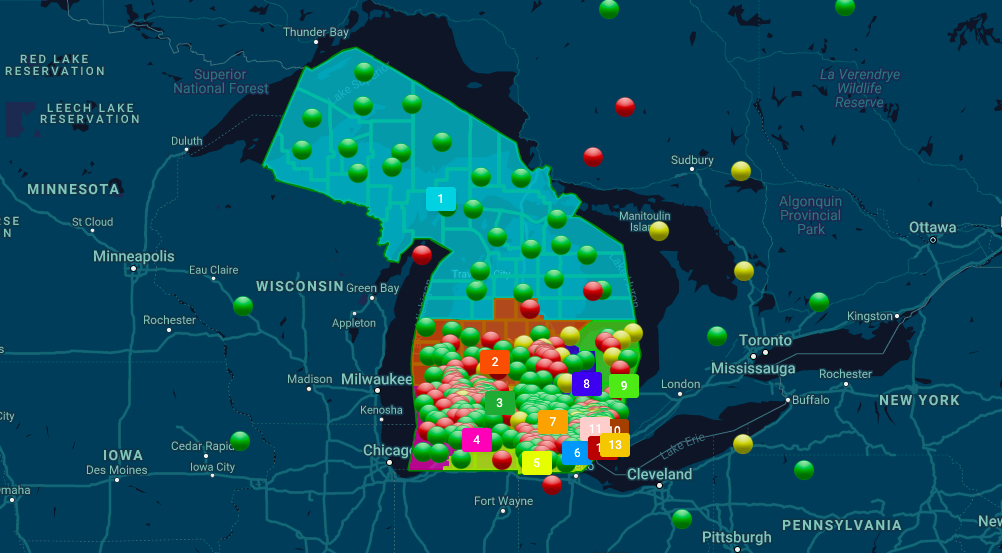 What's Leelanau's Position In Michigan's New Political Geography?
By Craig Manning | Dec. 6, 2021
A historic political redistricting is in the works in Michigan.
With the 2020 Census now completed, this once-in-a-decade tradition is again underway, though a new approach to redistricting in Michigan could reshape the state's political maps in a more significant – and, ideally, fairer – fashion than in past years.
With draft maps now available to view for Michigan's House, Senate, and Congressional districts, the Leelanau Ticker took a closer look to find out what the 2021 redistricting could mean for Leelanau County.
Quick background: In the past, the duty of redrawing Michigan's political boundaries belonged to the ruling political party in Lansing. That protocol meant the job fell to Michigan Republicans in 2011, the last time districts were redrawn. But Democrats took issue with the 2011 maps, claiming they were drawn in a such a way that they disproportionately benefitted Republicans. Those claims led to a lawsuit – and ultimately, to a federal court ruling – where three judges determined that Michigan Republicans had committed illegal gerrymandering in 2011.
For a decade, Democratic politicians and voters in Michigan have argued that the way Republicans drew the state's political maps in 2011 essentially "packed" Democrats into as few districts as possible. Democrats then won those packed districts, but were less evenly spread across the number of districts in the state – meaning that Republicans won more victories, often with small majorities, in other districts.
2021's redistricting effort has been distinctly different than 2011's. In 2018, voters approved an amendment to the Michigan constitution, officially ending the tradition of the majority political party calling the shots for redistricting. Instead, the amendment created a new policy, wherein a bipartisan civilian commission has the responsibility of redrawing the maps. That commission, called the Michigan Independent Citizens Redistricting Commission (MICRC), consists of 13 registered voters randomly selected through an application process, including four Democrats, four Republicans, and five independents.
On Monday, November 8, the MICRC finalized 15 maps that it will consider adopting for the next 10 years of Michigan elections. Five of those maps outline potential boundaries for Michigan's 13 Congressional districts (down from 14, since the state lost a Congressional seat due to population declines). Another six maps outline options for Michigan's 38 State Senate Districts, while the remaining four split the state into its 110 House districts.
The MICRC is now in the midst of a mandated 45-day public comment process, where it must hold public hearings throughout the state to garner citizen input.
All 15 map possibilities would tweak a few notable things for the region. Here's a brief rundown of the proposed changes:
• Congressional: Currently, Michigan's first Congressional district spans all of the Upper Peninsula, plus the northern part of the Mitten to the southern county lines of Benzie, Grand Traverse, Kalkaska, Oscoda, and Alpena counties. It also includes Manistee County, as well as the northern half of Mason county. Because Michigan lost a Congressional seat, though, District 1 will extend farther south into the Lower Peninsula. The "Chestnut" map breaks Manistee and most of Wexford off into District 2, but includes Missaukee, Roscommon, Ogemaw, Iosco, and Arenac in District 1. Other maps include Manistee and Wexford, but put Missaukee, Roscommon, and a bit of Ogemaw into District 2.
• State Senate: The existing State Senate map puts Leelanau in District 35 (along with Benzie, Kalkaska, Crawford, Manistee, Wexford, Missaukee, Roscommon, Ogemaw, Mason, Lake, and Osceola). Grand Traverse County, meanwhile, is in District 37 (along with Antrim, Charlevoix, Emmet, and Cheboygan counties, as well as the eastern part of the UP). All of the proposed redistricting maps move Leelanau into District 37 with Grand Traverse, Antrim, Charlevoix, Emmet, Cheboygan, and small pieces of the UP. Benzie would go to District 32 and Kalkaska to 36.
• State House: Leelanau's district (District 101) presently extends south along the coast of Lake Michigan and encompasses Benzie, Manistee, and Mason counties. All told, the five-county northwest Michigan region (Leelanau, Grand Traverse, Benzie, Antrim, and Kalkaska) is split across four House districts: 101, 104, 103 (which includes Kalkaska) and 106 (which includes Antrim). All versions of the new map would combine Leelanau County and part of Grand Traverse County (including Traverse City proper) into one House district, as well as the northern part of Benzie County. One version makes this section the 104th district; the other three would designate it as the 103rd.
Some of those changes align with recommendations that local players had made to the MICRC earlier this year. Tricia Denton, chair of the Leelanau Clean Water board of directors, submitted public comment urging the commission to align Leelanau more with other counties "around our shared water resource, specifically Grand Traverse Bay." Denton noted that current districting maps tended to place Leelanau "with more rural regions which are not as influenced by the unique nature of Leelanau County and its environmental needs and cultural and economic drivers."
Similarly, Marian Kromkowski – a Leelanau County probate/family court judge, the co-president of the Leelanau League of Women Voters, and a board member of the Leelanau Early Childhood Development Commission (LECDC) – submitted insight and maps to the MICRC on behalf of the LECDC. Kromkowski noted Leelanau's historical, cultural, and economic ties with the other counties in the five-county region and urged that the MICRC keep those counties "together as a 'community of interest' as much as feasible in the current redistricting process."
"We are all Michiganders, but our five-county region shares so much in common, but not state house and state senate districts," Kromkowski wrote in her submission. "Currently, Leelanau, Grand Traverse, Antrim, Kalkaska, and Benzie counties are spread over four house districts (the 101st, 103rd, 104th and 106th) and two different senate districts (the 35th and 37th). Our current federal district is the vast geographic District 1 that encompasses 25,000 square miles, all of the 15 Upper Peninsula counties and 17 Lower Peninsula counties."
Kromkowski shared in a statement to the Leelanau Ticker that the proposed redistricting maps "have generally addressed [LECDC's] concerns" and will ideally make it easier for regional children advocates "to speak with one voice for the expansion of affordable, quality childcare across the region and increased funding for early childhood services."
"We understood from the beginning that all five counties have too great a population to be in one State House district," Kromkowski said. "However, the proposed House map has Leelanau aligned with part of Grand Traverse and Benzie County, as opposed to our current map that had us stretched all the way down to Mason County. That is a positive change, as these three counties have a stronger affinity with each other."
She also expressed approval of the proposed State Senate maps – specifically the fact that they keep "part of the five counties together" and include "counties along the north sections of Lakes Michigan, Superior, and Huron – all areas that would be impacted by developments with Line 5."
After the public hearings this month, the commission will vote on which maps to adopt on December 30.
Pictured: Michigan Congressional "Chestnut" map. See all proposed maps here.
Comment
Larry Mawby Wants To Help Solve Leelanau County's Affordable Housing Puzzle. Here's How.
Meet Leelanau County's newest player in the fight for affordable housing: Larry Mawby. Of course, if you ...
Read More >>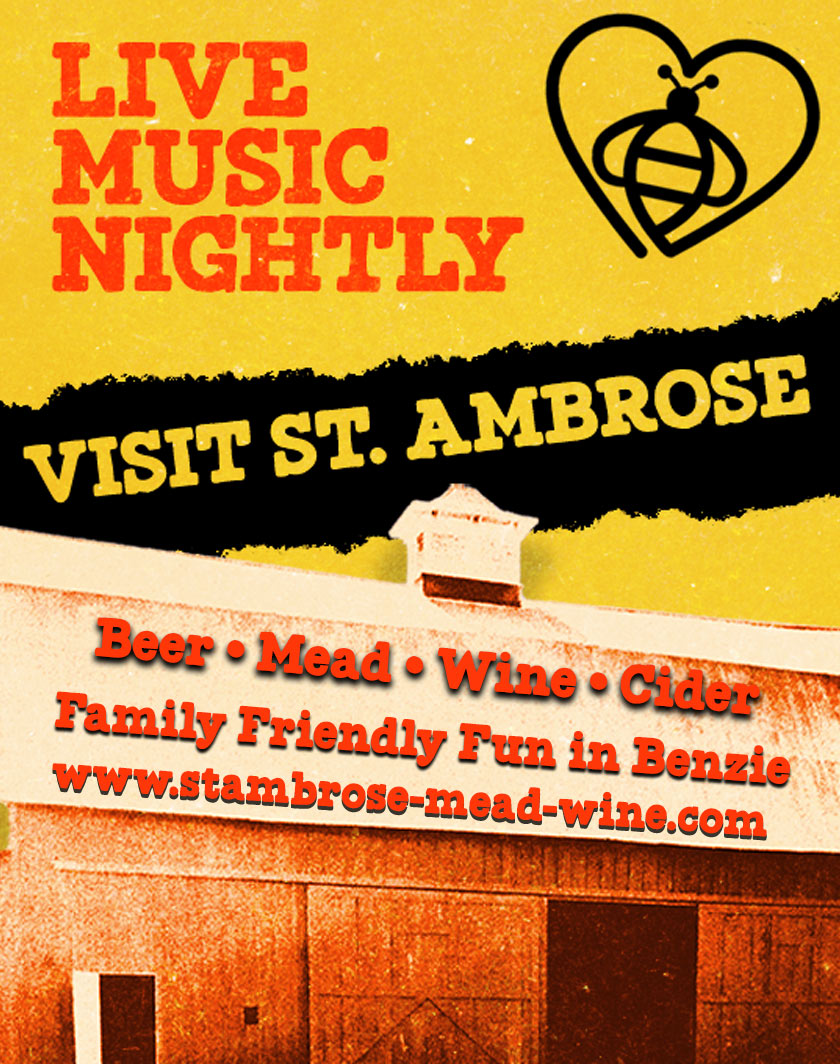 Property Watch: Benzie's Gwen Frostic Studio, Printing Presses & Acreage For Sale For $1.9M
This week we take a rare dip down into the hills of Benzie County, where Gwen Frostic's ...
Read More >>
Groomed Trails Plus (Outdoor!) Wine Events Popping Up In Leelanau County This Winter
A handful of Leelanau's vineyard managers have added trail groomer to their many hats, and now that ...
Read More >>