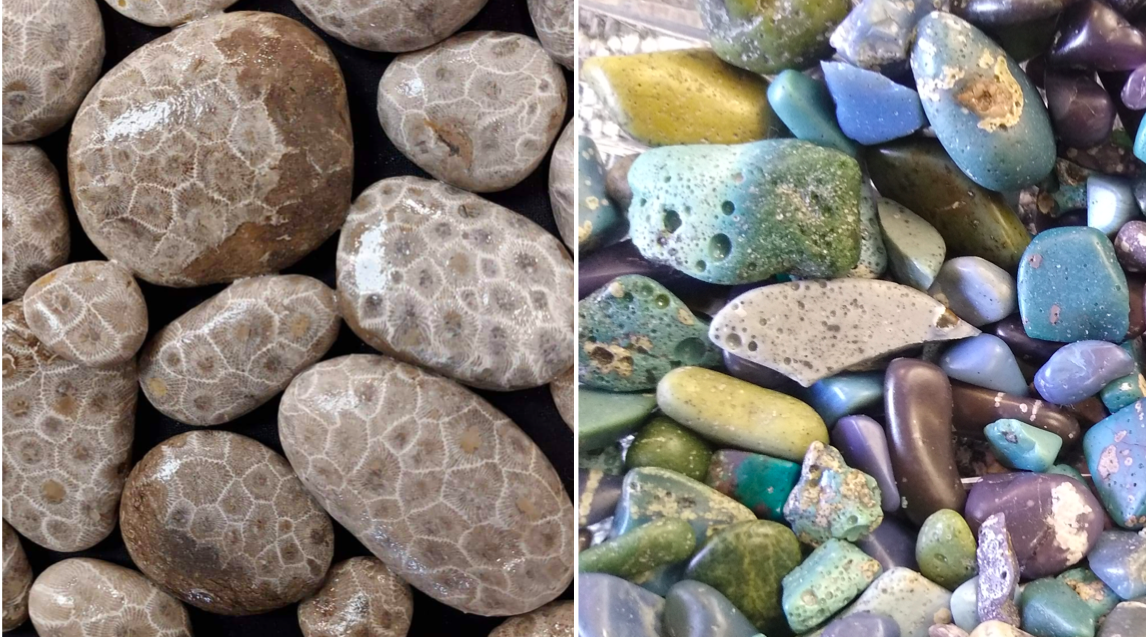 Rockhounding All The Rage In Leelanau County
By Kandace Chapple | Aug. 12, 2022
Rockhounding is big business in Leelanau County – literally! Local shops have started to carry more and more specialized gear for the "hunt" and more and more locals and tourists alike want tips and tricks for finding the elusive Petoskey Stone or Leland Blues. We asked local guru Scot Wack, owner of Northport Trading Post, for the latest on the rock-hound life. Scot, and his wife, Jennifer, have carried on Jennifer's grandfather's tradition of creating Petoskey stone jewelry, and selling stones, stone art, and polishing kits at the store. They are one of the few shops that actually polish and sell stones on site. Here, a Q&A with Wack:
Leelanau Ticker: What do you carry to help rockhounds on their hunt?
Wack: Specifically for rockhounders, we have viewing buckets, rock scoops, rock identification guides, and maps of the area beaches.
Leelanau Ticker: Wait – did you say viewing buckets?
Wack: Yes, these are buckets with a clear bottom. The buckets go below the waterline, to create a clear view of the rocks below. We were not expecting all of the interest in them, and we only made 10 and they have all sold this week! I will be making more when the materials arrive.
(When we checked them out on Northport Trading Post's Facebook page, the comment section was going bananas from the rockhound fans.)
Leelanau Ticker: What are your tips for hunting the famous Petoskey stone?
Wack: With Petoskeys, it's almost like training your eyes to look for hexagon or circular shapes in the stone. There is a certain pattern and shade of color that Petoskeys commonly have. The best way we have found is to get a legitimate Petoskey stone and take it to the beach. Set it in the water and turn away from it. Glance back and find it. It's truly like training your brain to see them. Once you have the eye for them, you will see them much more frequently. Dry Petoskeys are harder to find because the patterns don't show as easily.
Leelanau Ticker: What is the best way to find Leland Blues?
Wack: I gotta say there is almost a little bit of luck and being in the right place at the right time to get some nice blues. The waves can be a deterrent while looking for blues. They move very quickly in the surf. The tell-tale sign for Leland Blues is that they are sometimes covered with little pock marks that came from the quick cooling time when they were dumped in the water (as "slag" from the ore mine). There are multiple shades of Leland Blues from purple to green to deep blue and the elusive robin's egg blue color, the most sought after. If a rock looks out of place, take a stab and grab it before the lake takes it back out of reach. Also, it's true that the deeper you go, the more chance you have of finding the larger ones a little further out. But they will all eventually be washed up on shore as well. Also, remember, Lake Superior iron was only in operation for about 12 to 15 years, and there is a finite amount. There were about 60 smelters back in the late 1800s. Only a few have put off blue slag: Leland, Elk Rapids, Cadillac, and Fayette and Marquette in the UP. Most smelters put off deep greens, blacks, grays and dark purples.
Leelanau Ticker: What are the best beaches to search?
Wack: In our neck of the woods, our favorite beaches are Christmas Cove, Peterson Park, Gills Pier and Leland beaches. All of which give an equal opportunity to collect Petoskey stones, Charlevoix, Unakite, horn coral and many others. In order to find Leland Blues though, you must go to Leland. Try North Beach and Van's Beach, down to South Beach. We will give you a map to all the beaches in the area and give you tips and up-to-date information when you stop by our store.
Leelanau Ticker: Well, what if we get skunked on our hunt?
Wack: We do carry Petoskey stones raw and polished in our store. As for Leland Blues for sale, our raw source is limited, but we do have jewelry available in the store. We also make jewelry and other rock items right here in the store - we have our lapidary equipment on site! We do a lot of consignment polishing on clients' treasures that they have found while on the beaches.
The Wacks also offer polishing classes during the week for people to come in and create something with stones for themselves. The cost is $70 for one person; $120 for 2 people. "It's a very hands-on class," says Wack. "We supply materials for one Petoskey pendant that they will make, but usually they end up walking out with two or three." The classes are 9am to 12pm, Monday through Thursday until September. After that, they offer them Monday through Saturday both at 9am and 1pm. Pre-registering is a must; call to schedule at 231-944-0161.
Editor's note: While Petoskey stones — our state stone, actually remnants of a coral reef that existed when this area was a tropical sea — can certainly be found along Sleeping Bear Dunes National Lakeshore, it is illegal to remove them from the national park's shoreline. Stick to state land and other public beaches. More here.
Comment
Hot Off The Apple Press: New Leelanau Releases For Cider Season
Right now, Leelanau County cideries are hard at work harvesting apples and getting all that magical fermentation ...
Read More >>
Northport Welcomes Back Scarlet Envy For Leelanau County's Oct. 2 Pride Event
Northport made such a dazzling first impression on drag queen Scarlet Envy, she's headed back to the ...
Read More >>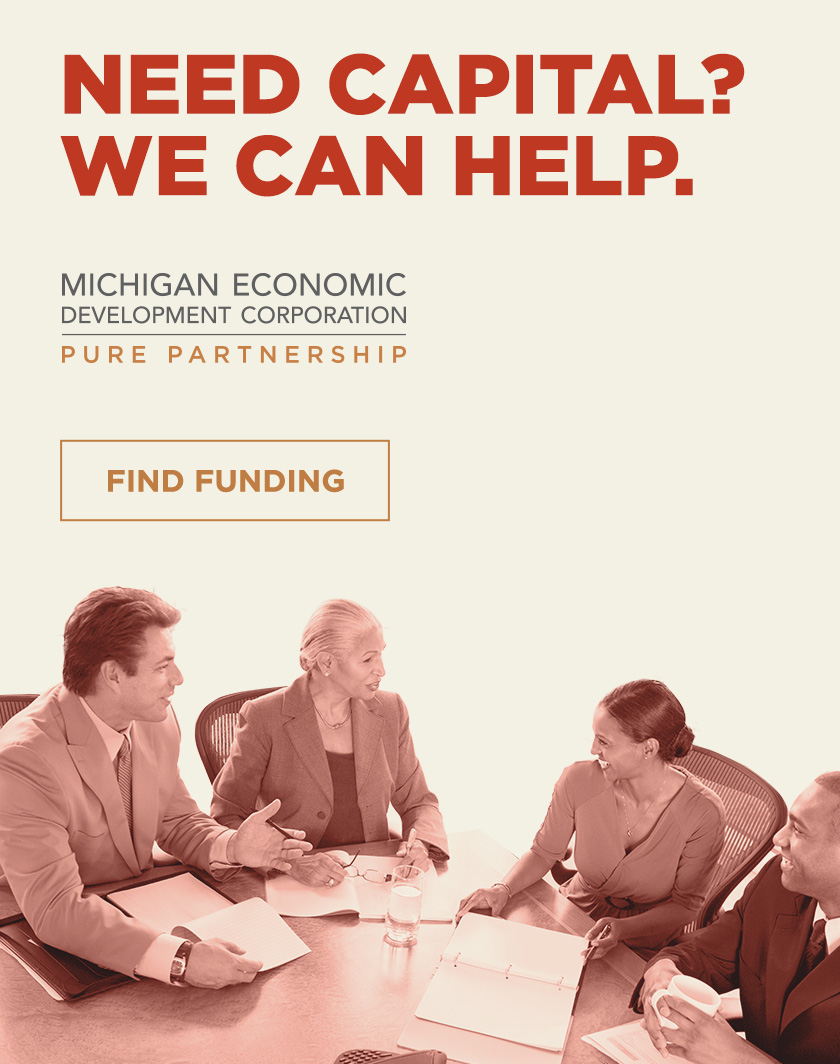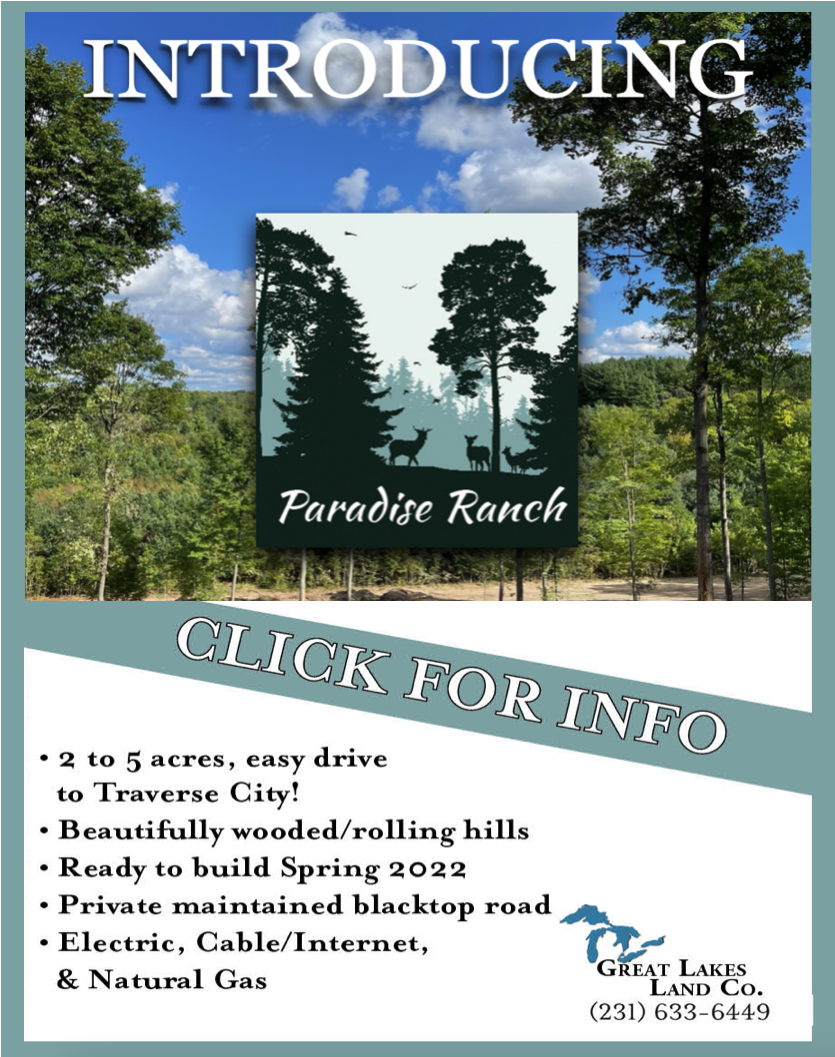 Property Watch: Little Cabin (And A Big One) In The Woods
Leelanau County? Check. Stunning setting? Check. Near Traverse City? Just eight miles away, so check. Beautiful inside ...
Read More >>
Party for the People: Leelanau UnCaged Is Saturday Sept. 24
There's a brief moment at the end of each September Up North, after the summer crowds have ...
Read More >>