Sip, Swirl & Stay For Dinner: Leelanau Wineries Are Creating New Ways To Dine Out On The Peninsula
By Emily Tyra | July 16, 2021
Leelanau Peninsula winemakers are cultivating more dining out opportunities across the county by serving their wines the way they were intended to be sipped: with a meal.
The trend of bringing creative, satisfying food experiences to their tasting rooms and properties is going way beyond the basic charcuterie board, ranging from ramped-up local finger foods, to on-site food trucks, to multi-course meals prepared by serious chefs.
McKenzie Gallagher, co-owner at Rove Estate says the winery responded to an "increased demand for food and wine experiences" this summer by hosting the culinary team from Wooden Whisk Creations — two of whom most recently hailed from The Rattlesnake Club in Detroit — for pop-up brunches and a dinner in the vines.
She shares, "Because we do not have a full kitchen, we are partnering with a small family-owned caterer that focuses on local ingredients and supporting family farms. We tried our first pop-up event last year, and it was a huge success. This year we added more."
The brunch menu (July 25 and August 22, 12-3pm) puts the Leelanau fruit harvest to work: Cherry BBQ Pork Belly Hash; Peach Oatmeal Bake; Brie, Bacon and Cherry Naan. Gallagher adds, "Local wine is meant to be enjoyed with local food, it's the only way to truly appreciate our terroir and unique fresh coast region."
Also following suit is the newly renovated French Valley winery near Cedar, where Tasting Room and Venue Manager Julie Lopata hopes to give locals — especially families — more options for an evening out. The winery's new food menu — including Boursin cheese dip with marinara, flatbreads with homegrown veggies, pulled pork sandwiches — comes with Lopata's invitation to enjoy live music on Thursday and Saturday evenings and "come hungry and bring the kids. We're all about family fun at French Valley."
Shady Lane Cellars General Manager Rick DeBlasio and team are hosting a reservations-only low-country shrimp boil 4pm to 7pm tomorrow (July 17). He says that it's a great locals' event, "really rooted in community gathering and enjoying the experience of food, wine and togetherness."
The shrimp boil is a Southern-turned-Up North tradition started a few years back, but DeBlasio, who also serves as Leelanau Peninsula Vintner's Association president, says all over the peninsula, Leelanau Peninsula Wine Trail members are taking wine-and-food experiences to a new level — "from pizza nights to special wine dinners." Other food-centric events at Shady Lane Cellars this summer include an afternoon visit from Muskegon-based Ice Box Gourmet Ice Cream Food Truck on July 24 accompanied by music from Rhett and John, and a Harvest BBQ on September 18.
"When I think about hospitality on the Leelanau Peninsula, I think of people coming together to break bread…and enjoy the environment and the riches of the land. Anytime you can incorporate different elements into an experience that also cultivates engagement and interaction between guests — with one other and the winery — you have something that offers value and is truly memorable," says DeBlasio.
The clientele at the wineries agrees. MAWBY, for instance, is offering Table Four2, an intimate midday food and wine experience at its Suttons Bay vineyard June through early September. "We've had returning guests and only seven Table Four2 seatings remain for the summer," shares marketing director Claire Lepine.
MAWBY's lunch grazings — all prepared in-house — star ingredients sourced from local partners: John Cross Fisheries, Loma Farm, Idyll Farms, Food for Thought, and Bakers Gamble.
"We started pre-pandemic with some success…this year we are almost all booked," she says. "We do one seating each day so guests can really slow down and take their time. I think people are really looking for quality over quantity."
Blustone Vineyards is another winery embracing both a take-your-time tasting experience and cuisine-focused hospitality. The timing for this is ripe, says founder Tom Knighton, as the Leelanau Peninsula continues to propel itself into the spotlight with nationally recognized wines. (And he isn't the only one saying so.)
The winery just wrapped on a major redesign of the tasting room, hiring a designer from Napa Valley, Knighton says, to create multiple intimate vignettes with coffee tables and comfortable chairs. "We wanted guests to connect with the wines and how they are made and really have a chance to experience them, instead of just a quick touch-and-go at the bar."
Now all tastings are seated and served by a wine guide; the curated experience can also include local finger foods and takes approximately 50 minutes. Because of this, reservations are now recommended at Blustone, but "walk-ins are welcome as space allows, and outside we have a patio and firepit with first-come, first-served seating," explains Knighton.
He adds that "Two Lads on Old Mission has also gone this direction, and it is the standard for wine tasting in California."
Meanwhile, the staff is prepping for Foodie Friday tonight, a summerlong series where local chefs take over Blustone's in-house kitchen (or pull up a food truck by the vineyard). The Good Bowl is on deck this evening (June 16). The chef's dishes are served plated as if in a restaurant, and all have wine pairing suggestions. "One of the providers is Uptown Dogs," says Knighton, "and we even pair wine with hotdogs." Granted, he laughs, "they are gourmet hotdogs."
Pictured: Blustone Vineyards (left); MAWBY's Table Four2
Comment
On This Day In 1960, A Storm Stranded This Freighter Off South Manitou's Shore Forever
November 29, 1960 brought blinding snow squalls and wicked high winds to the Great Lakes causing the ...
Read More >>
Suttons Bay Bikes Is Matching Donations For New Herman Park Pump Track
The Northern Michigan Mountain Bike Association and Bike Leelanau are moving forward with their efforts to bring ...
Read More >>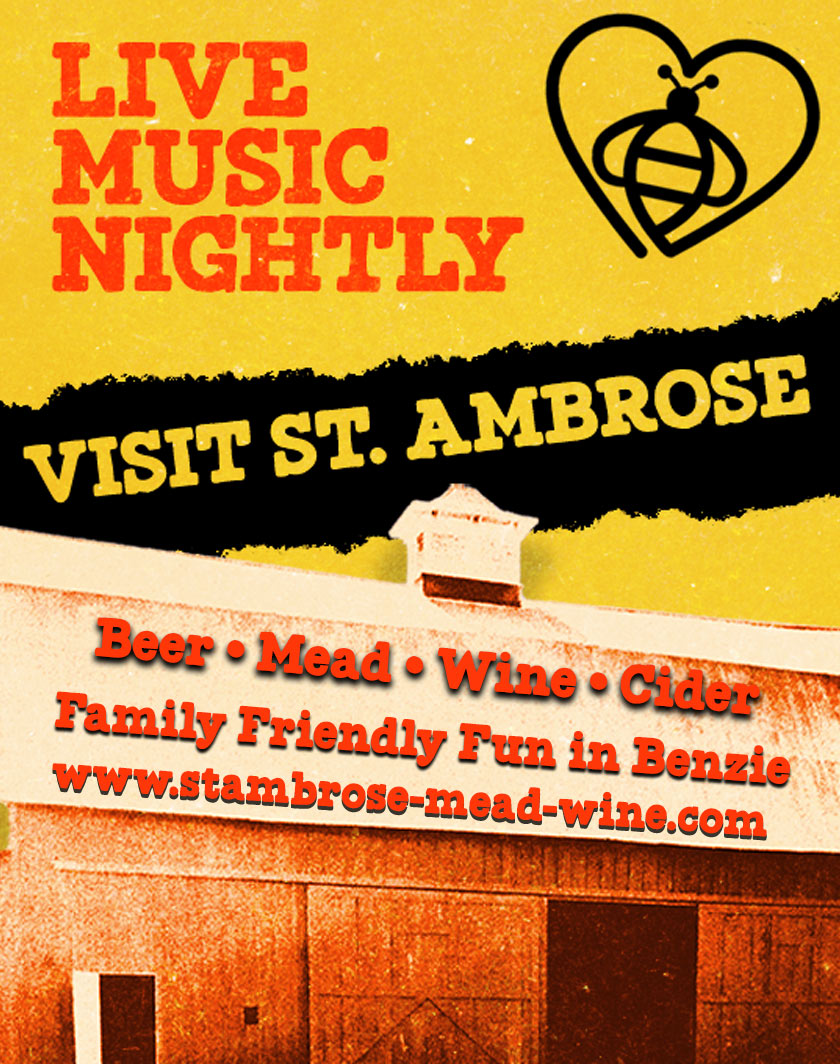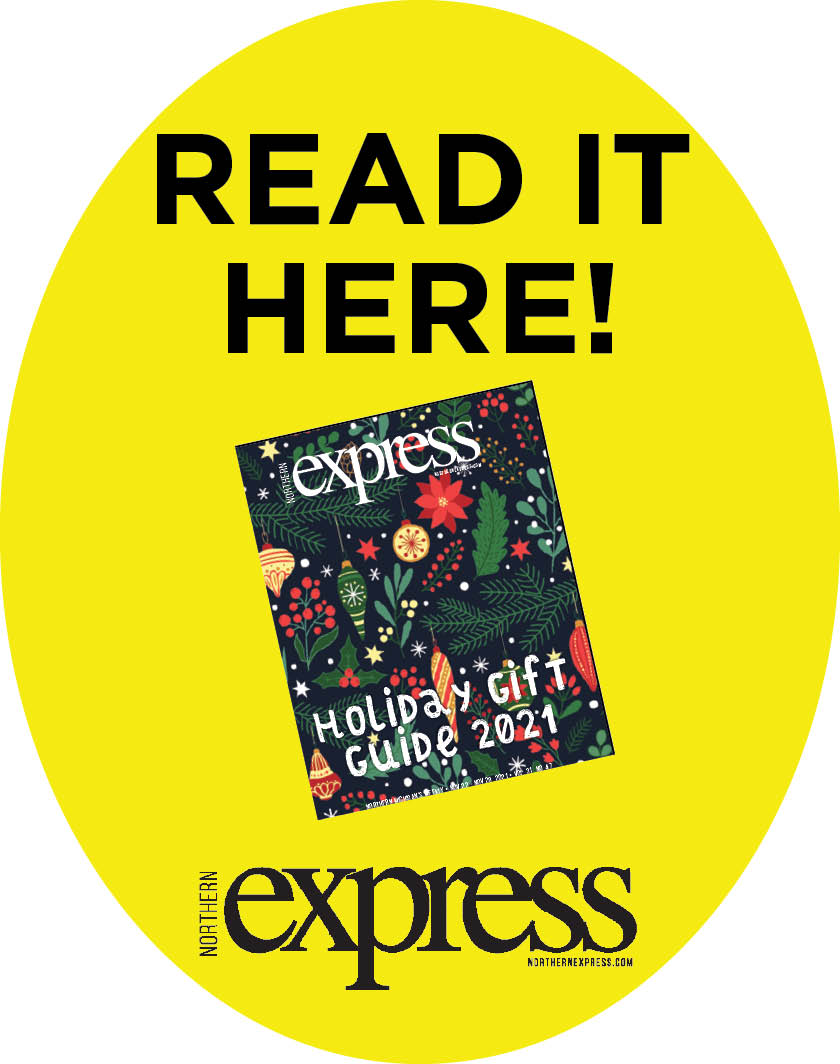 Shop Local: A Made-In-Leelanau Holiday
Holiday shopping look may look a little different this year with people opting to shop more local ...
Read More >>
Ice Rink Will Return To Hancock Field In Leland Thanks To Grassroots Support
The revival of the ice rink at Hancock Field last year (after a 10-year dormancy) was a ...
Read More >>