Solon Township Voters Decide Tuesday On New Business Development Near M-72: Here's What To Know
By Craig Manning | April 30, 2021
Solon Township voters head to the polls May 4, making the call on a rezoning decision that would give the green light for new commercial development activity near M-72.
The ballot vote is a referendum on a Solon Township Board decision from last November, brought about by residents who collected hundreds of signatures in the name of preserving the agricultural beauty of the township. But the developers say that their intentions have been misunderstood and misrepresented, and township officials have argued that new business zoning is necessary for the future of the community.
The debate dates back to the spring of 2019, when Bob and Judy Robinson first submitted requests to rezone 20 acres in Solon Township from "Agricultural/Conservation" to "Business 2" (B-2). The parcel in question is located just north of M-72 on the west side of Lautner Road, across Lautner from a cluster of existing B-2 parcels around Robinson Road (which the Robinsons developed years ago). Bob says the goal was to expand the existing development — a business park of sorts that includes the current home of Traverse City Whiskey Co.'s main distilling facility, and businesses like 8Lug Truck Gear and Sailsport Marine.
Neighboring property owners and other township residents took issue with the rezoning request, arguing that any commercial development in the area would affect the look and character of a key gateway to Leelanau County. Historically, public officials have agreed: once in 1989 and once in 1996, previous owners of the land in question submitted requests to have it rezoned to B-2. Those requests were denied, with township officials arguing that a commercial rezoning in that spot was not consistent with township or county master plans.
Despite this history, despite active pushback from township residents during public comment at board meetings, and despite an October 2020 recommendation from the Solon Township Planning Commission to deny the rezoning, the Solon Township Board voted 4-1 on November 12 to approve the Robinsons' request.
Shortly thereafter, Douglas Fierberg, who owns a property that abuts the Robinson land, formed an advocacy group called "Save our Area's Natural Terrain and Agriculture" (SANTA) to pursue a referendum on the Township Board decision.
To get the issue on the ballot, the group had to collect at least 137 signatures — 15 percent of the number of Solon Township residents who voted in the 2018 gubernatorial election — by December 25. (Hence the "SANTA" name, and yard signs with Santa's image asking residents to vote "no" on May 4.)
SANTA ultimately collected some 270 signatures to force a Solon Township vote.
Bob Robinson feels the entire debate has been unfairly and misleadingly blown out of proportion. Where critics have simplified Robinson's development plans as "building storage units" on the rezoned land, Robinson tells the Leelanau Ticker that his actual intention is to develop a mix of commercial real estate, similar to what currently exists around Robinson Road.
"[Robinson Road] is not really a storage area," Robinson explains. "I think there are eight to ten lots in there, and maybe two of the lots have storage buildings on them. But really, it's for businesses. [Our opponents] have been trying to use the term 'storage,' I think, to make it seem less attractive. There's 20 acres, and there might be an acre or two for storage, or three or four, depending on what the economy does and where things go, in terms of demand. But I'm not restricting it to storage, nor do I want to define it as storage."
Robinson adds that there are factors about this particular property that make it conducive to commercial business — and not so conducive to agriculture land.
"M-72 is really the corner you want to be on [for B-2 development], because you can have heavy trucks come in there and you don't have to worry about the frost laws," Robinson says.
Only a small number of roads in Leelanau County are not subject to seasonal weight and speed limits during the winter months, thus limiting the number of attractive spots for commercial businesses that might require heavy deliveries or shipments.
As for agricultural use, Robinson argues that the property in question is not prime farmland — hence the Township Board's willingness to rezone it in the first place. "The township does not want to rezone from agriculture to commercial — or to anything else — if the property is prime farmland.
"This parcel is not classified as prime farmland. Terry Lautner, the only dairy farmer left in the county, has told me that he's seen corn freeze there as late as July. It's a low area there, not protected from the elements, and that's why it's been indicated that you can't really grow apples, cherries, vineyards, or anything like that, because it's not prime."
The other big argument? Township growth and tax revenue. In defending the board's rezoning decision, Solon Township Supervisor Jim Lautner has argued that the township is running low on vacant B-2 property and needs more to support local growth — with M-72 identified as the preferable spot for new commercial uses, per a 2017 township survey. Judy Robinson also thinks adding B-2 land would help solve what she calls the township's "shoestring budget" problem.
Fierberg and SANTA disagree with the claim that M-72 is the only game in town for B-2 development. They'd rather see development in the nearby Village of Cedar, as opposed to M-72 "turning into Chum's Corners."
Fierberg says, "If you're going to focus on developing the businesses of Solon Township, you can start in Cedar, versus more urban sprawl along 72. A lot of people raised that issue [during public comment]."
"The highway going into Cedar isn't the same thing [as M-72]," Bob Robinson fires back. "To go back to the frost laws, you couldn't get heavy trucks in there during part of the year, because there's load restrictions. So, Cedar really doesn't work."
For Fierberg, the Robinsons' arguments fail to hold water for one primary reason: the pair knew the zoning on the parcel when they chose to buy it.
"They've argued on the basis of constitutionality — as in, 'What about my property rights?'," Fierberg says. "And the answer to that is: You bought it when it was zoned ag. You don't have a right to convert something from ag to commercial. And we [the neighbors] had property rights too, which was to trust the zoning that surrounded us. That's the issue."
Ballot language for the matter notes the ordinance that the Solon Township Board adopted last November — rezoning 20 acres of the Lautner Road parcel from Agriculture/Conservation to B-2 — before asking voters, "Shall the rezoning be approved?" Solon Township residents can vote yes or no by casting their ballots at Solon Township Hall next Tuesday, May 4.
Comment
4 Homes In Leelanau Under $250k: Inside The Desperate Hunt For Affordable Housing
The tsunami of people buying property on the Leelanau Peninsula — many second-home shoppers from downstate and ...
Read More >>
Striving To Be Recycling Superstars In Leelanau County
Leelanau County is launching a major countywide campaign to improve the quality of materials residents recycle at ...
Read More >>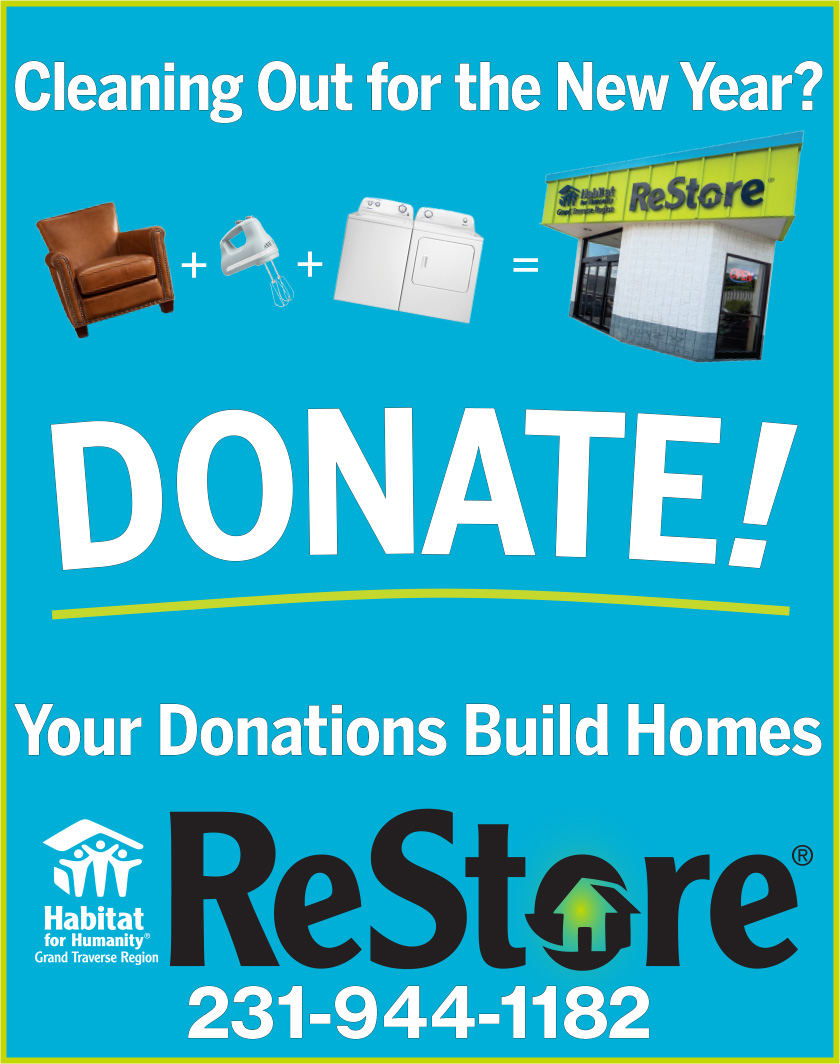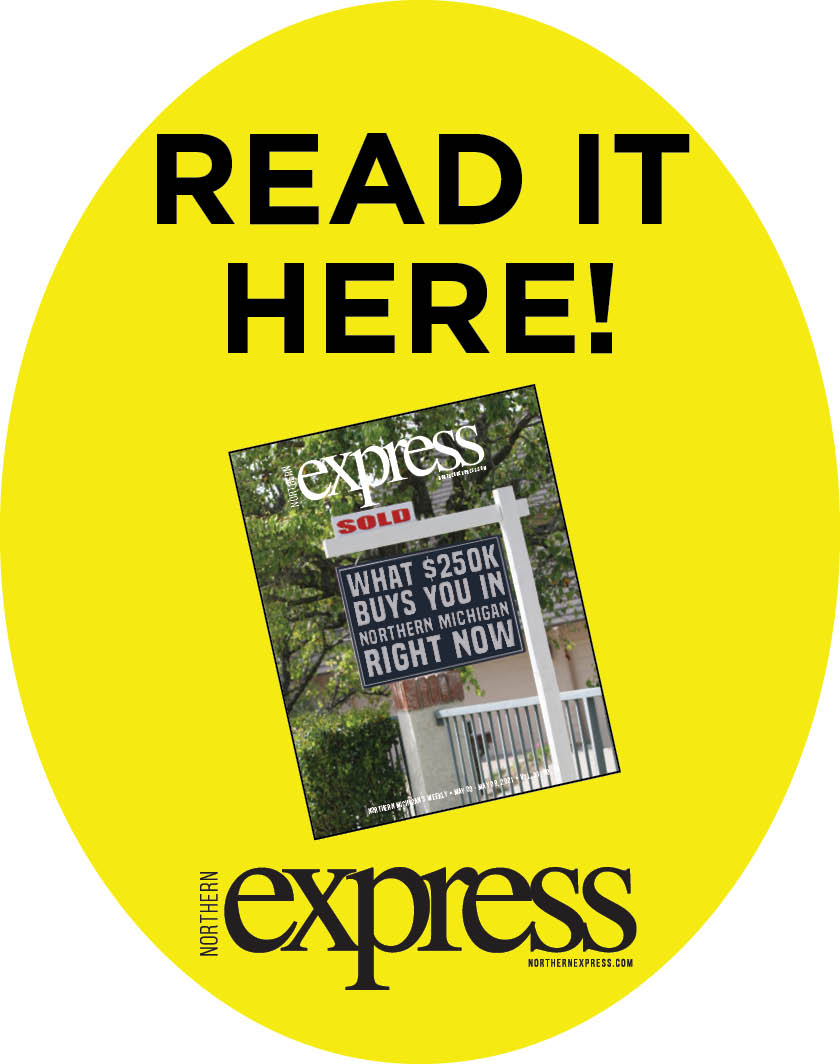 Some Of The Region's Top Chefs -- Including Those At Blu and 9 Bean Rows -- Share Their Secret Weapons
In the latest issue of the Northern Express, (the Leelanau Ticker's sister publication) check out ...
Read More >>
Property Watch: Lake Life In Empire
For those who have wondered who lives in the beach house perched next to the lighthouse at ...
Read More >>