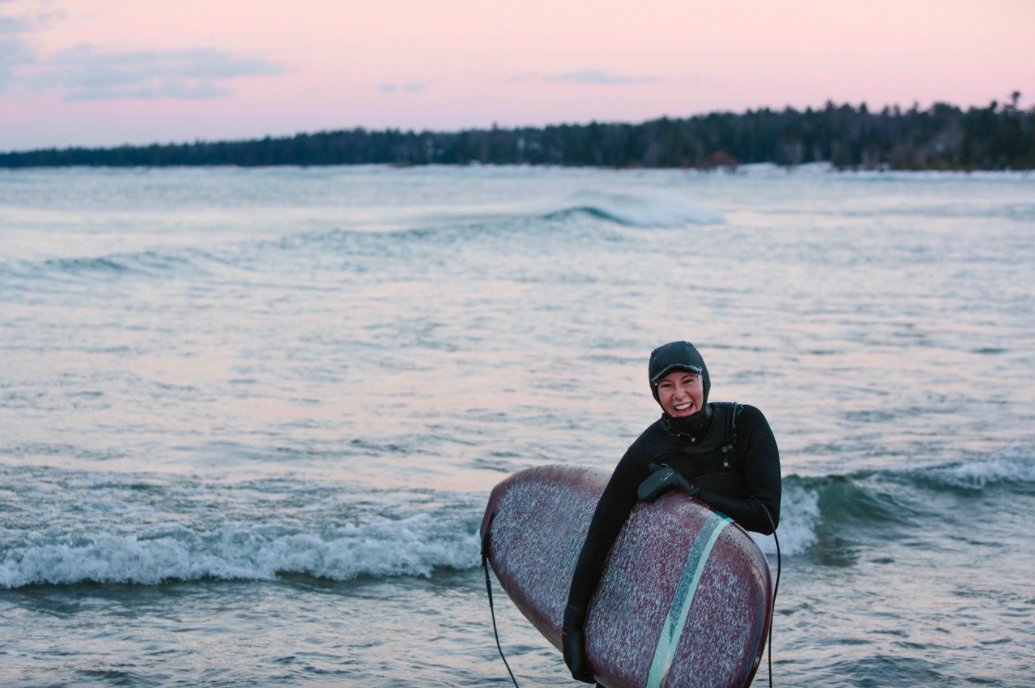 Summer Season Comes Early For Leelanau Outfitters, As Outdoor Gear Demand Outpaces Supply
By Craig Manning | Feb. 26, 2021
The early bird…gets the surfboard? Those with eyes on a new bike, kayak, paddleboard, or surfboard for the coming summer season, might want to buy sooner rather than later. That's the advice Leelanau County's outdoor outfitters are giving their customers in 2021, as a pandemic-driven spike in demand for outdoor gear creates global shortages.
With movie theaters shuttered, festivals and events off the calendar, summer 2020's trend was for people to get outdoors. Bicycle sales in the United States for the month of June were up 63 percent from the same month the year before, with sizable year-over-year increases also hitting the markets for paddle sport equipment (up 56 percent from June 2019), golf gear (up 51 percent), camping equipment (up 31 percent), and bird watching products (up 22 percent).
Katy Wiesen, who co-owns the Crystal River Outfitters Recreational District in Glen Arbor, says the Recreation District has rarely seen a busier year than it did in 2020. While Crystal River Outfitters offers products, rentals, and experiences related to paddle sports — including kayaks, canoes, and standup paddleboards — its sister shop The Cyclery sells, rents, and repairs bikes, in addition to carrying cycling gear, snowshoes, and assorted apparel. The Recreation District also offers winter equipment rentals, including cross country skis, snowshoes, and fat tire bikes.
Wiesen says that the surge in business is carrying over right into 2021.
She tells the Leelanau Ticker, "My motto for this year is that 'weather permitting doesn't exist anymore.' People are just happy to get outside and be recreating again after the long spring that we had last year, where people felt cooped inside their homes. We saw a big increase in cycling and also in winter sports. People that have never tried snowshoeing or cross-country skiing before have been excited to get out there, since we finally have winter weather."
Beryl Skrocki, who owns Sleeping Bear Surf & Kayak in Empire, reports a similar uptick in business for her store, which sells and rents surfboards, paddleboards, kayaks, and offers lessons.
"We have definitely seen an increase in demand of skateboards, surfboards, and paddleboards," Skrocki says, adding that much of the added demand is coming from first-time customers. She sees new people getting involved in outdoor recreation as "a big positive that has emerged from the pandemic. We sold a record number of surfboards in 2020, with many of them being newbies."
The consequence of the added demand? The industry as a whole wasn't prepared for it, leading to significant product shortages across the entire outdoor recreation equipment market.
"Last summer was so challenging, getting stock in of practically everything we carry," Skrocki says. "The hot-ticket items, by far, were any and all of our hard goods: standup paddleboards, surfboards, and skateboards. Once our prebooked items sold out, it was basically impossible to reorder anything. This summer, from what I have heard from sales reps and companies, will be just as challenging as last summer in regard to supply. We deal with Current Designs kayaks out of Minnesota, and they just advised us they aren't even taking orders now until fall."
"Perhaps one of the trickiest things to navigate was our new bike inventory," Wiesen says of spring and summer 2020. "As everyone knows, production and shipping timelines have caused a big strain on the economy. It became difficult to get our hands on new bikes as [quickly as] people wanted them."
However, "because of our mechanics [at The Cyclery], we were able to offer tune-ups and repairs that allowed people to reinvest in their old bikes, versus trying to track down a new bike that was incredibly hard for us to source."
The demand has affected winter activities, too: Skrocki says wetsuit accessories for winter surfing "have been incredibly difficult to procure" — to the point where they get bought up almost as soon as they make it to store shelves.
Still, both the Crystal River Outfitters Recreational District and Sleeping Bear Surf & Kayak have been working hard this winter to prepare for another busy spring/summer season. Wiesen says the pair of year-round mechanics at The Cyclery have "spent the winter securing new bikes and bike parts," while Skrocki stresses "building strong lasting relationships with companies and sales reps" as being crucially important for helping her plan ahead for inventory fluctuations.
Both Wiesen and Skrocki advise that consumers start planning ahead, too. While it might seem counterintuitive to buy a paddleboard or road bike in late winter that you probably won't be able to use much until April or May, the party line in the industry is a simple one: buy what you want now, before it's gone.
"We have started to receive some of our spring shipments and are putting it out on the floor as we get the product," Wiesen says. "I think people are going to continue to see it be tricky to get their hands on a product if they don't buy it as they see it. My advice: if something catches your eye, grab it, as inventory shortages will continue to remain for the foreseeable future."
Skrocki's advice, meanwhile, is short and sweet: "Don't plan on finding any deals this summer."
Pictured: Ella Skrocki, manager and surfing instructor at Sleeping Bear Surf & Kayak; photo by Beth Price Photography
Comment
Get Ready For Palmer Woods 2.0, With 8 Miles Of New Mountain Bike Trails Built This Summer
Trail construction will begin in May on three new loops at Leelanau's marquee mountain bike destination, Palmer ...
Read More >>
Suttons Bay Art Students Raise $2,900 To Support Local Eateries and Fight Local & Global Hunger
Written by Keegan Monroe, 11th Grade, Suttons Bay High School
Getting a community to come together for ...
Read More >>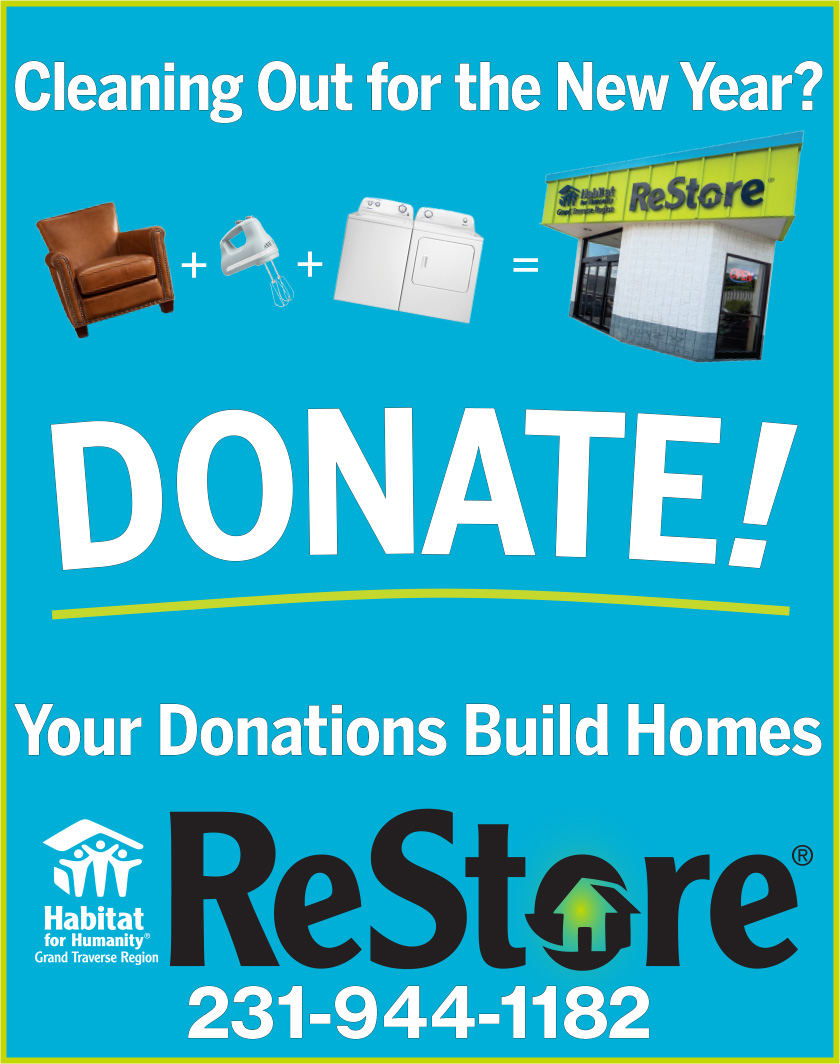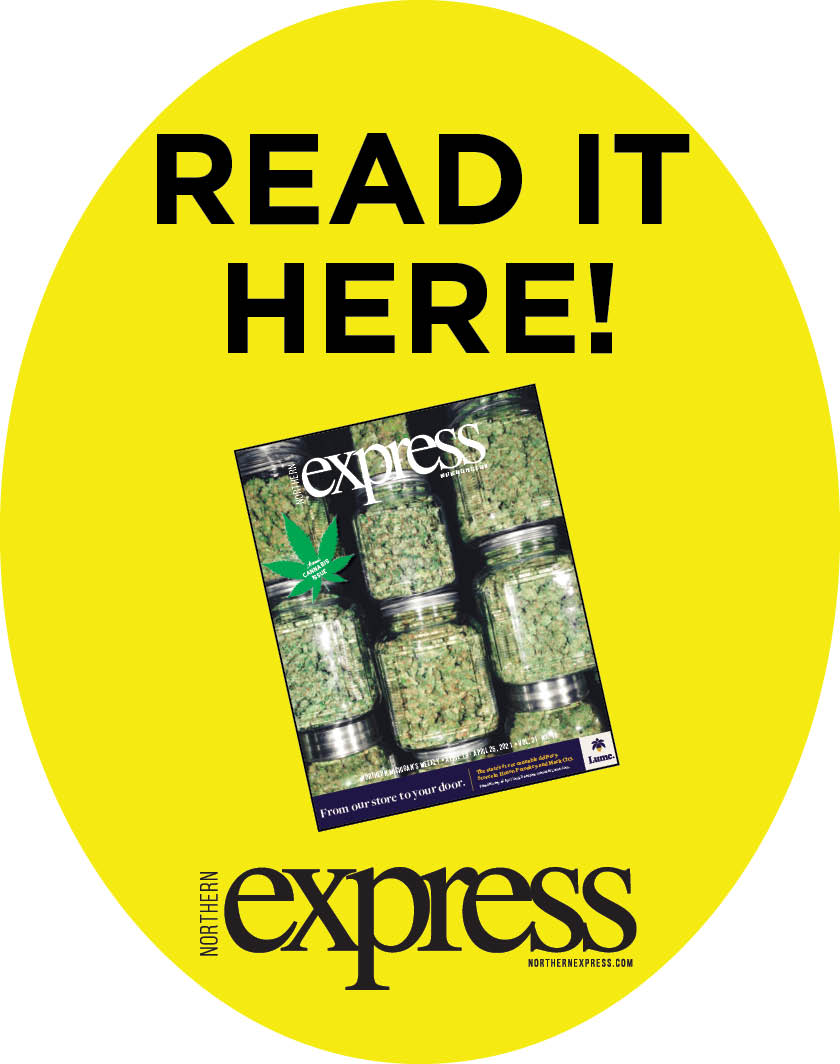 Memory Quilt In Progress To Honor Owner Of Cherry Country Quilters And Others Lost To COVID-19 In Leelanau Community
At the end of March, the Benzie-Leelanau District Health Department reported the 16th COVID-19 death in Leelanau ...
Read More >>
By The Numbers: Leelanau Continues On A Real Estate Tear
Real estate sales continue to show nearly unprecedented growth in the county. Last month, residential sales topped ...
Read More >>