Suttons Bay Likely Ernie Pyle's Final Appearances On Stage
By Ross Boissoneau | Nov. 11, 2022
Dr. Rick Plummer has a mission, one he's been on for several years. In "Live From The Front: Byline Ernie Pyle," Plummer transforms into the World War II war correspondent, sending dispatches from the front lines. "He admired the troops, the common guys who went to do extraordinary things," says Plummer of Pyle.
Plummer is bringing the play, which he wrote and stars in, to the Bay Theatre in Suttons Bay for two shows on Veterans Day, Nov. 11. "This is a tribute to all veterans, especially those from World War II. They saved the world from tyranny.
"I was always fascinated with World War II. My dad was a combat veteran who saw a lot of action," he says.
Plummer, professor of theater, emeritus at West Shore Community College, portrays Pyle, who initially came to fame for the human-interest columns he wrote for the Scripps-Howard newspaper chain from 1935-1941. Pyle used the same approach and folksy style when he became a war correspondent, sending home dispatches regarding the GIs he embedded with. He won a Pulitzer Prize in 1944 for his newspaper accounts of infantry soldiers. Pyle was killed by enemy fire during the Battle of Okinawa in 1945.
Plummer's play was a long time coming: "I started writing the play in the 60 and 70s," he says. "By 2001 my dad was aging. I wanted to celebrate their courage and action. I finished it and had the premiere in 2002."
While he's credited as the playwright, Plummer is quick to note the play is derived exclusively from Pyle. "Writing it was a challenge. Ninety percent of everything is in Ernie's words, but I had to translate it from prose to dramatization," he says.
Plummer himself served two years in Vietnam. He says that experience helped him understand his father. In fact, his very first memory involves his father "rescuing" him when suffering a flashback after hearing planes overhead. "My first memory was riding my tricycle in the driveway. I was 5 or 6 years old during the Korean War. My dad came running out, started carrying me like a football and we hid in a darkened closet. He was having a PTSD moment."
Since debuting the show, Plummer has performed it across the country -- from Arizona to Iowa, Chicago and Indianapolis, including in Pyle's hometown of Dana, Indiana -- and venues all around Michigan. Now his mission is nearing an end. In fact, this may well be Plummer's last performance as Ernie Pyle.
He puts it up to aging, though not that he's aged so much he can't do it anymore. Rather, it's about the connection with Pyle, who died at 45. Plummer is now in his 70s and wants to make sure he can still do Pyle justice. "This may be my swan song. It's been a number of years since I was 45."
He sees it as an homage to the veterans, as well as Pyle. "I love playing it for an audience full of vets. It's a privilege," he says.
It's also a tribute to a man whose skill in communicating the lives of others to readers was unparalleled. "My dad had a collection of Pyle's (writing). I read all those. I was inspired by his writing. He was a remarkable journalist. He was one of the best war correspondents ever," says Plummer.
That's reflected in the esteem in which Pyle is still held today. His reports from the front were the inspiration for the 1945 movie The Story of G.I. Joe, and Peanuts creator Charles Schulz paid tribute on Veterans Day in 1999 with a strip in which Snoopy honors him with the caption "Another C-ration has been consumed in your honor, Ernie Pyle ... We'll never forget you."
Pyle attended Indiana University, studying journalism and serving as the editor of the Daily Student in 1922. Though he left school to work before he graduated, he received an honorary Doctor of Humane Letters degree a year before his death. The university established a scholarship program for WWII veterans in his name after his death, and the producers of The Story of G.I. Joe donated a major portion of the film's proceeds toward scholarships at Indiana University. As late as 2002, the Hasbro toy company released an Ernie Pyle action figure.
He's adamant that those alive today remember the sacrifices of the Greatest Generation. "We should never lose sight of what that period was. They really did save the world."

Kari Karr, an volunteer at the Bay, saw the production ten years ago, and says it was one of the most emotional experiences of her life. For the first time she was able to understand what her dad had been through during WWII. "It is a wonderful tribute to all veterans, and a sobering reminder to the rest of us that we owe so much to those who fight for our country."
That's Plummer's feeling as well, and why he's continued to perform the show. And why it's hard for him to imagine no longer doing it. "It may be time to hang up my typewriter," he says.
And even if this is his last performance, he's ensuring people will continue to remember Pyle. Both shows will be filmed by Brauer Productions of Traverse City to ensure that the performance will always be available to help tell the story.
Plummer will perform a matinee at 1:30 and a second show at 7pm. General admission is $10, veterans $5, WWII veterans free. Click here for ticket information.
Comment
Popular Christmas Tree Farm Feeling the Squeeze
One of the county's most popular and beloved Christmas tree farms may need to shut down for ...
Read More >>
Leland Township Planning Commission To Decide Fate Of Proposed Mixed-Use Development
The Leland Township Planning Commission could finally vote this week to approve or deny a controversial mixed-use ...
Read More >>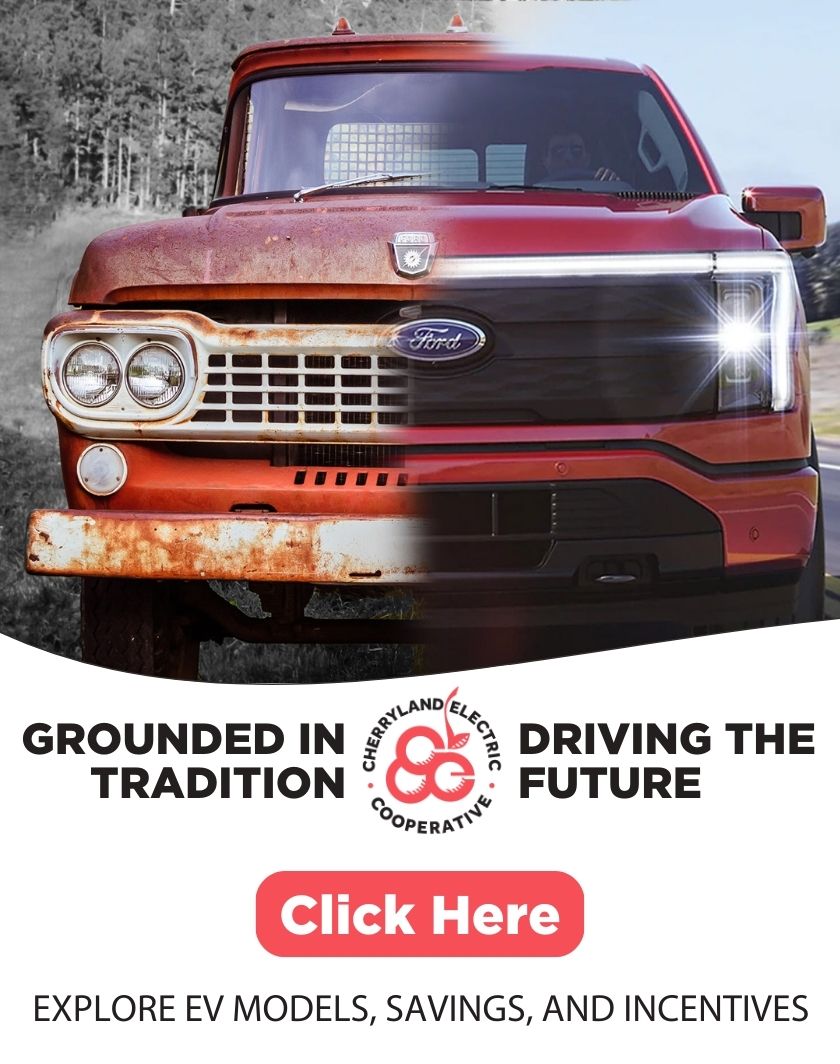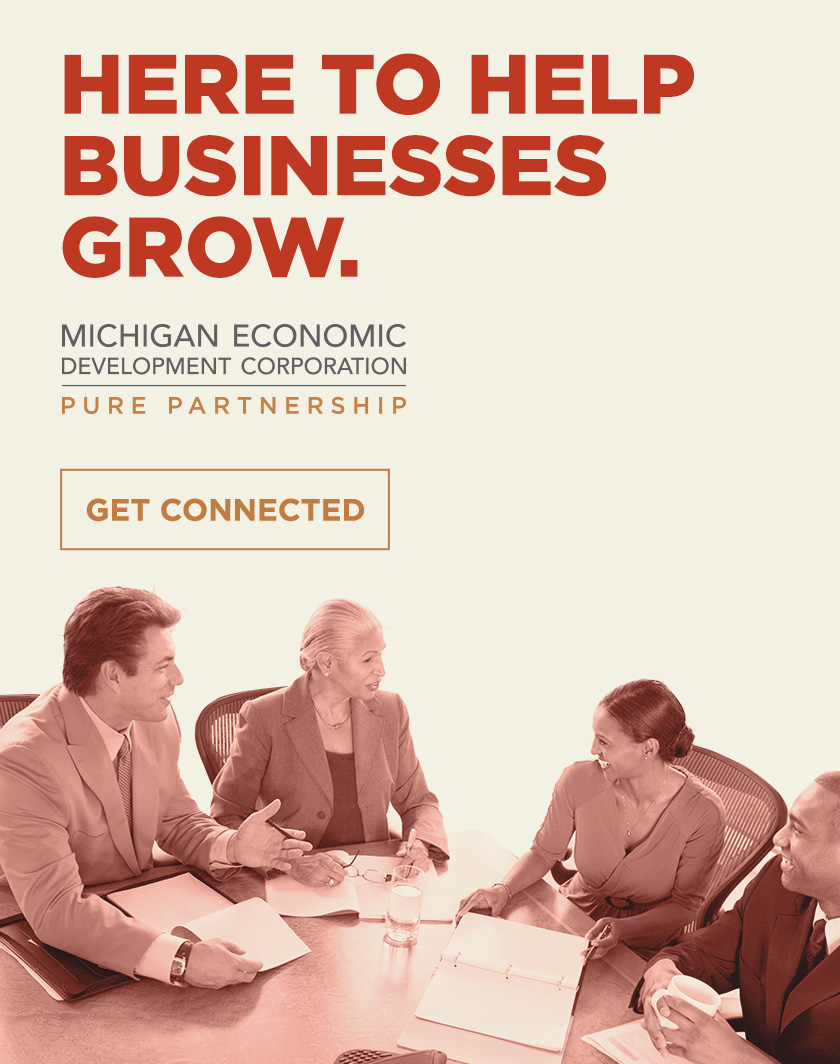 The Latest Leelanau County Blotter & 911 Call Report
The Leelanau Ticker is back with a look at the most alarming, offbeat, or otherwise newsworthy calls ...
Read More >>