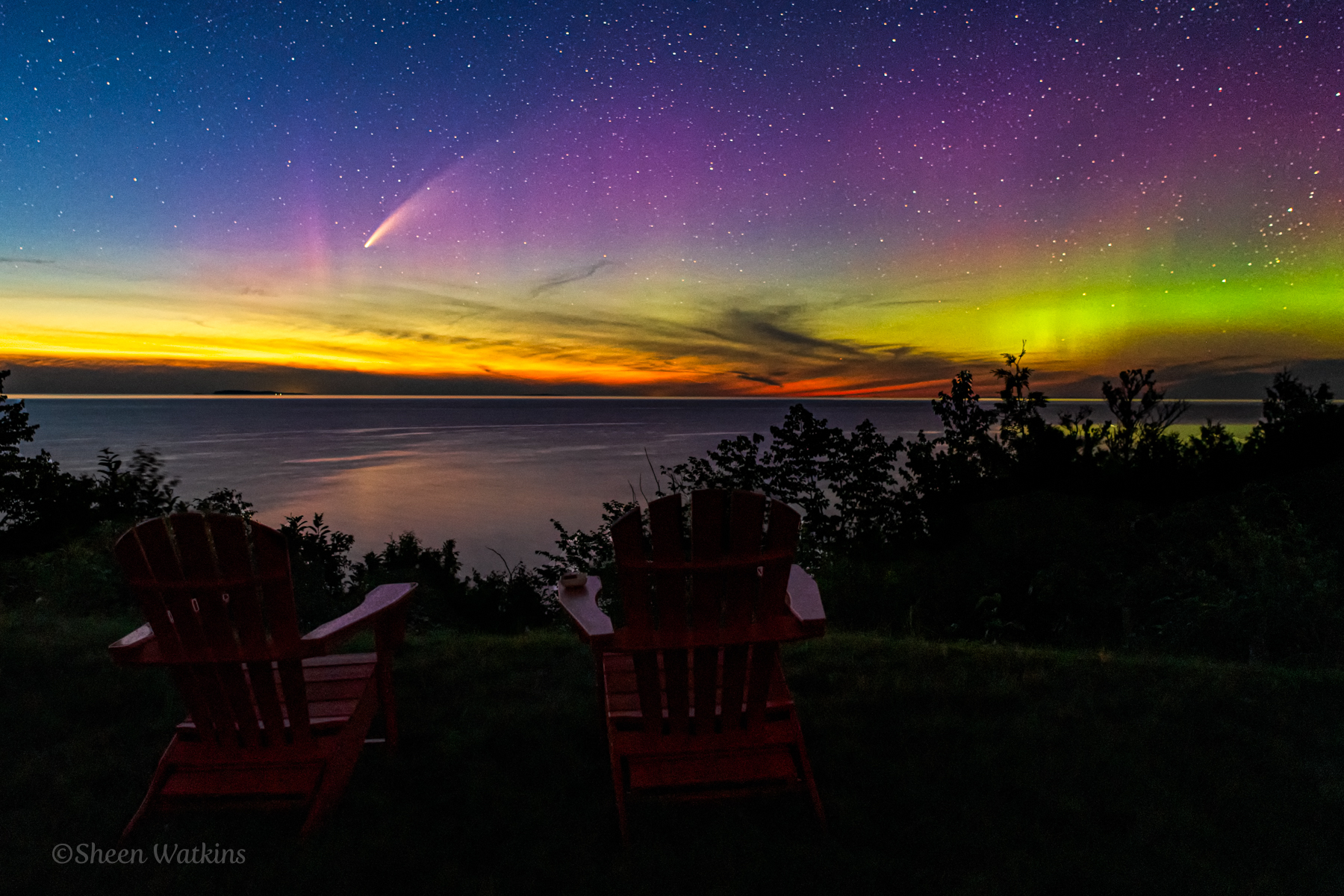 Leelanau, Get Ready To See The Cosmos With Telescopes Donated To Public Libraries
By Emily Tyra | March 31, 2021
Public library patrons in Northport and Suttons Bay will soon be able to check out a telescope just like they would a book or DVD. The Dark Sky Committee of Leelanau Energy is launching a Library Telescope Program, in conjunction with the Grand Traverse Astronomical Society (GTAS).
The goal of the program — a national initiative reaching more than 300 libraries across 20 states — is to stoke the excitement about science that comes from discovering the night sky via telescope.
Nellie Danke, director of the Suttons Bay Bingham District Library and Cora Schaeff, director of the Leelanau Township Library expect the telescopes to arrive just in time for International Dark Sky Week (April 5-12) and to be ready for spring and summer circulation.
The Dark Sky Committee and the GTAS hopes the experience will lead to greater understanding of the importance and beauty of the cosmos — as well as raise awareness about increasing light pollution from electrical illumination.
GTAS donates telescopes through financial support from members and patrons, with the small Dobsonian mounted Newtonian telescopes for the two Leelanau County libraries being provided at cost to GTAS by member Dick Cookman. Cookman is a retired Northwestern Michigan College (NMC) professor of astronomy and has run Enerdyne, the science and nature store in the village of Suttons Bay, for 40 years.
GTAS President Jerry Dobek is Cookman's former student, now a professor at NMC himself, and director of the NMC Rogers Observatory. Dobek is customizing the telescopes for ease of use and durability and offering training for the librarians to kick off the program.
Schaeff says she will be able to assist patrons in the use of the telescope and has curated a stargazing activity backpack for checkout along with many books about astronomy. She adds, "The telescope is another addition to our growing collection of materials that encourage patrons to get outdoors. This program directly benefits the community by placing a telescope in the hands of patrons so that they may enjoy the night sky."
Photo: The night sky as seen from Northport by nature photographer Sheen Watkins, @swnaturephoto
Comment
Get Ready For Palmer Woods 2.0, With 8 Miles Of New Mountain Bike Trails Built This Summer
Trail construction will begin in May on three new loops at Leelanau's marquee mountain bike destination, Palmer ...
Read More >>
Suttons Bay Art Students Raise $2,900 To Support Local Eateries and Fight Local & Global Hunger
Written by Keegan Monroe, 11th Grade, Suttons Bay High School
Getting a community to come together for ...
Read More >>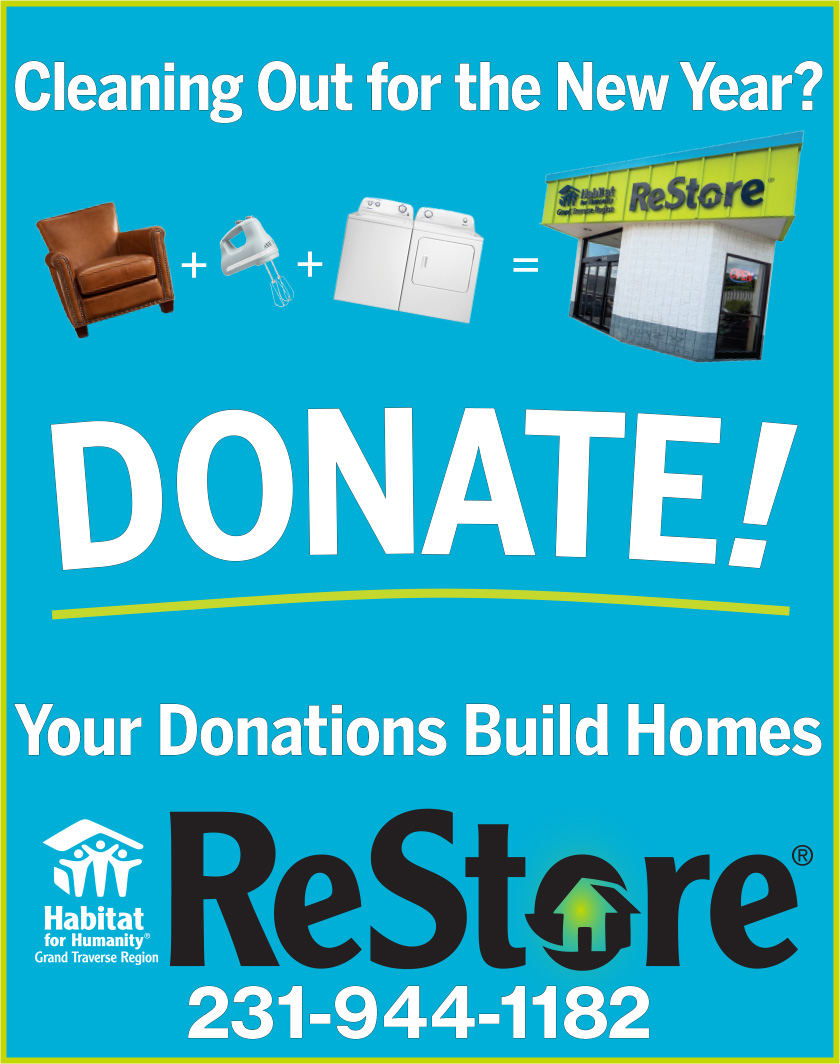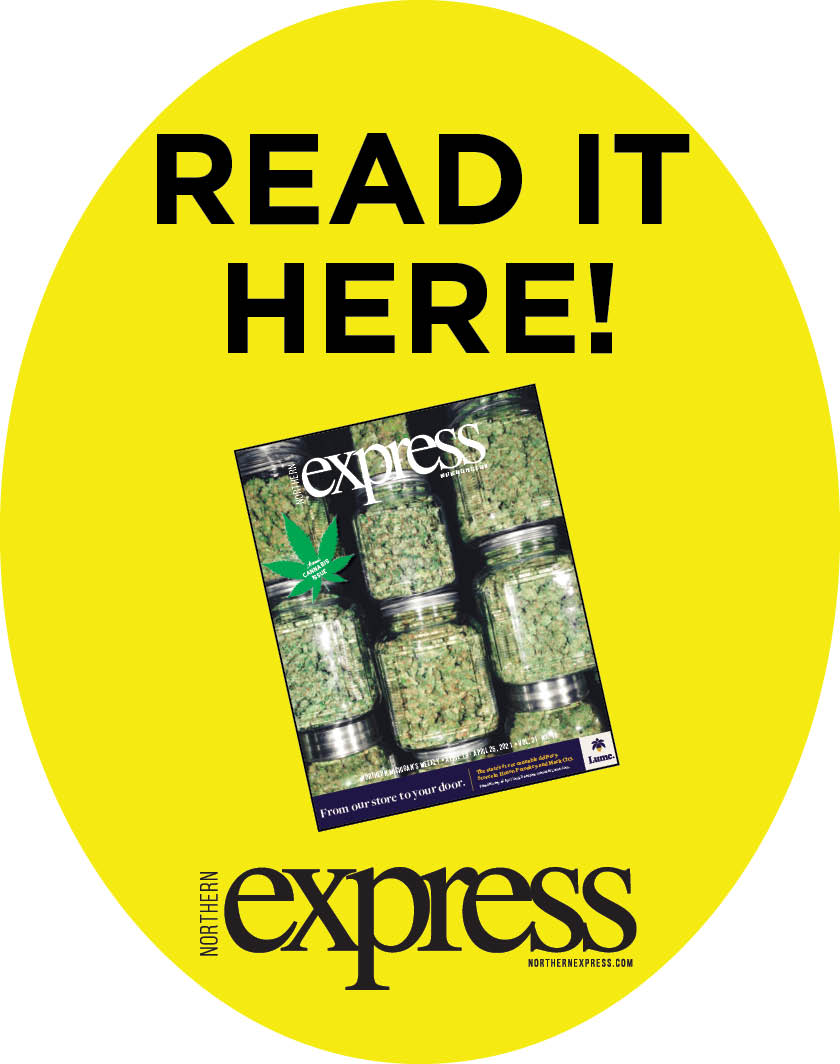 Memory Quilt In Progress To Honor Owner Of Cherry Country Quilters And Others Lost To COVID-19 In Leelanau Community
At the end of March, the Benzie-Leelanau District Health Department reported the 16th COVID-19 death in Leelanau ...
Read More >>
By The Numbers: Leelanau Continues On A Real Estate Tear
Real estate sales continue to show nearly unprecedented growth in the county. Last month, residential sales topped ...
Read More >>