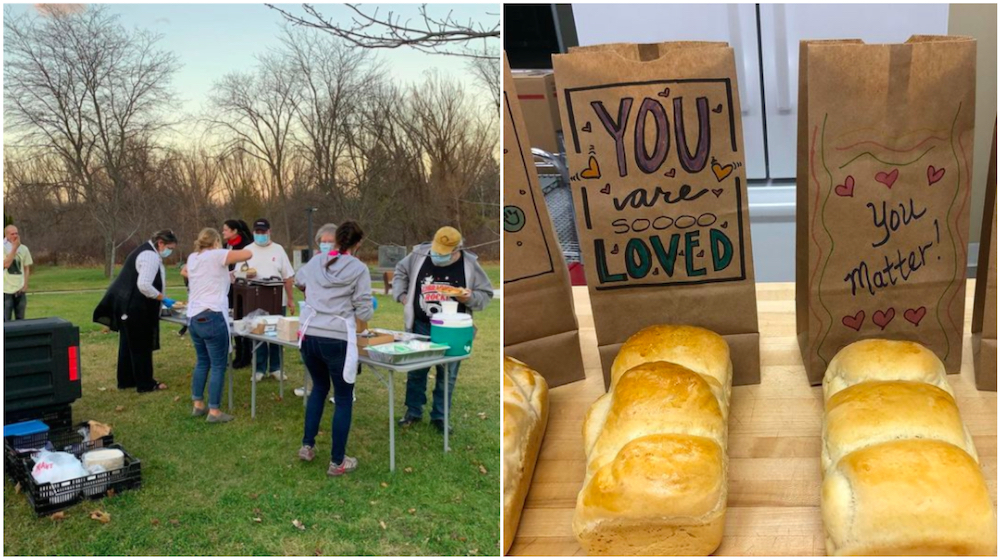 The 5Loaves2Fish Phenomenon; Support Leelanau's Neighbors In Need
By Emily Tyra | Nov. 20, 2020
At 5pm, Monday November 23, 5Loaves2Fish — a new community outreach ministry of Leland Community United Methodist Church started by longtime Leland residents Michelle and Bill White — will serve its final outdoor dinner at Veterans Memorial Park in Traverse City.
The following Monday, the operation moves to feeding those seeking temporary shelter at Safe Harbor.
On its surface, it's a simple story. But it's also a story about the pressures of COVID-19, the bravery of switching gears, and how the small acts of a few people across Leelanau County created possibilities bigger than they ever imagined.
"We started March 18. COVID started us off with a bang," Michelle White tells the Leelanau Ticker. She intended to launch the nonprofit in earnest when her husband Bill retired this fall, but things quickly shifted into high gear, with the couple and a small crew of volunteers serving about 90 meals a week.
"On Mondays, we serve dinners to a population experiencing homelessness and food insecurity in Traverse City. On Fridays, we have a team delivering meals here in Leelanau County," she says. "We take meals to shut-ins here in Leland just to bring them a little connection and a friendly face, and we are informed of individual Leelanau County families in need by a network of teachers. We also coordinate our food outreach with the Northwest Food Coalition of Traverse City."
She tells the Leelanau Ticker that Community Outreach Coordinator Jane Lippert at Central United Methodist Church in Traverse City helped focus 5Loaves2Fish's efforts to reach the right people. The church has several programs to serve the region's vulnerable populations.
Lippert says, "I knew we needed someone to help feed the community on Monday nights, and in came Michelle, a dreamer with the ability to make this come true. Her passion comes first, and then she finds the mechanics."
She adds that of those they are currently serving meals to in the greater Grand Traverse region, approximately two-thirds are without housing, and one-third have housing but — because of financial insecurity and other factors such as depression — "any help they can get with meals is good."
Now with winter arriving, Safe Harbor has reopened its seasonal emergency shelter (it operates from early November to mid-April). As Mike McDonald, board chair of Safe Harbor told our sister publication Northern Express in this week's cover story, the organization is determined to make it through a season amid a pandemic. The many safety measures in place include a warming tent, quarantine room, rapid tests, and bunk bubbles.
And McDonald tells the Leelanau Ticker, "starting November 28, we go back to our to our program of serving a warm meal every evening. Meals are available to those we are sheltering — no in and out — and to ensure social distancing among guests, we will serve in shifts this season." He says that area churches take week-long stretches to cook and to serve meals. "Having 5Loaves2Fish take over one night per week is meaningful," he says. "It gives a break to volunteers. Right now, we are struggling with volunteers, as many were retirees like me. I am very comfortable with the precautions we have in place, but some are just not, and we understand and respect that."
In making the commitment to serve every Monday at Safe Harbor, 5Loaves2Fish will be doubling the number of people its crew typically serves. White is willing to take that leap of faith.
"It has become a sort of running joke, a Holy Joke — anytime we are really needing something, it shows up. I have never experienced so much giving."
For example? "It might be a delivery of fresh food from Second Spring Farm. When Andy and Cammie closed Epicure Catering, we inherited their entire spice rack. And one day we got the most incredible call from Kristy VerSnyder, who owns Island Thyme Catering and From The Ashes pizza truck."
VerSnyder explains, "In August, when we were at our height, making 150 pizzas a day, a lightning storm took out essential things we needed to operate. We decided to close, and sitting on pizza product, we gave it to 5Loaves2Fish. It felt good. The best-case scenario in a really bad time."
Then, while grappling with the realization that she would not be able to operate both the catering business and the pizza truck next season, "Vinnie [Tomczak, VerSnyder's husband and business partner] walked in and said, 'let's give 5Loaves2Fish the pizza truck.'"
VerSnyder says she and Tomczak, realizing that a wood-fired pizza oven wasn't conducive to feeding people year-round, put the ball in their court. "They can sell the pizza truck and we will custom-build a mobile food truck suited to exactly what they might need. In the meantime, they can use the truck this spring until they find a buyer."
White says, "The fact that we will be completely mobile is a game-changer."
And the kismet from connections across the county doesn't stop there. White's longtime friend Peggy Miller, inspired by 5Loaves2Fish's work, has decided to close her boutique At Home in Suttons Bay to become White's right-hand woman in the operation.
At Home's brick-and-mortar will be open for one more weekend only, today, Friday November 20 and Saturday, November 21, from 11 to 5. "Then I will be completely focused on 5Loaves2Fish," says Miller.
"It is a gift we have been given this mission," says White. "I think we all need nourishing of some sort."
Miller adds, "It's mind-blowing how the number of people wanting to help keeps growing. It's something people REALLY want to be a part of."
She says those who wish to volunteer can donate groceries (fresh fruits and vegetables are a specific need to ensure complete meals are offered) make cash donations, or make a "Love Card," the words of encouragement included in every meal they deliver.
Find 5Loaves2Fish on Instagram and Facebook or reach out to White directly here.
There are other immediate ways to help Leelanau County neighbors in need: This Saturday, during Suttons Bay's Friends & Family retail event, shoppers can donate to Leelanau Christian Neighbors (LCN). Designated boxes will be available at participating stores. In an effort to "Pack the Pantry" Bahle's will give every customer who donates five non-perishable items 20 percent off their purchase, and those who donate 10 or more items will receive 25 percent off.
LCN executive director Mary Stanton says the nonprofit will continue with its food pantry, baby pantry and financial assistance program by being open on Mondays through the winter.
LCN will also be providing foods for a Thanksgiving meal for those in need next week, and LCN is kicking off its Leelanau Holiday program, distributing Toys for Tots toys at the VFW in Lake Leelanau. More info on LCN's Facebook page.
Comment
Economic Foundation Elects Officers, Appoints New Board Members
The nonpartisan nonprofit Leelanau Peninsula Economic Foundation (LPEF) — whose mission is to strengthen and sustain the ...
Read More >>
Restaurant, Nursing Home, Other Business Restrictions Relaxed In Michigan
Indoor dining capacity limits will increase from 25 to 50 percent for restaurants and bars in Michigan ...
Read More >>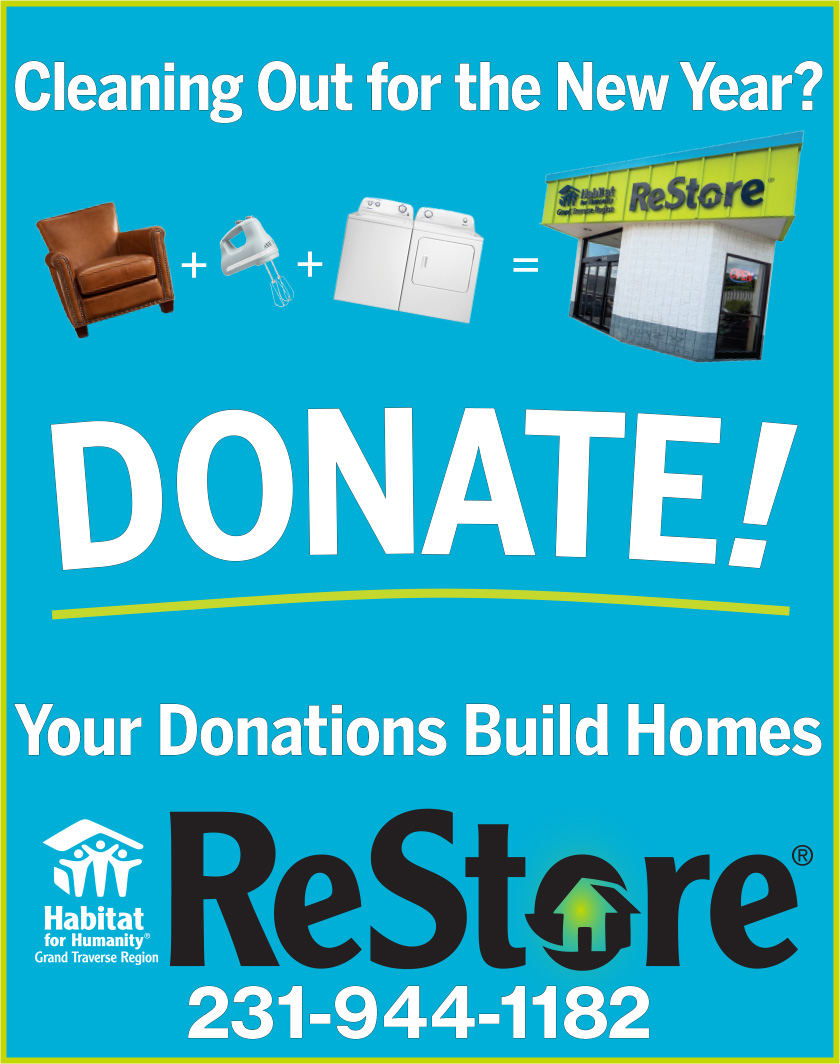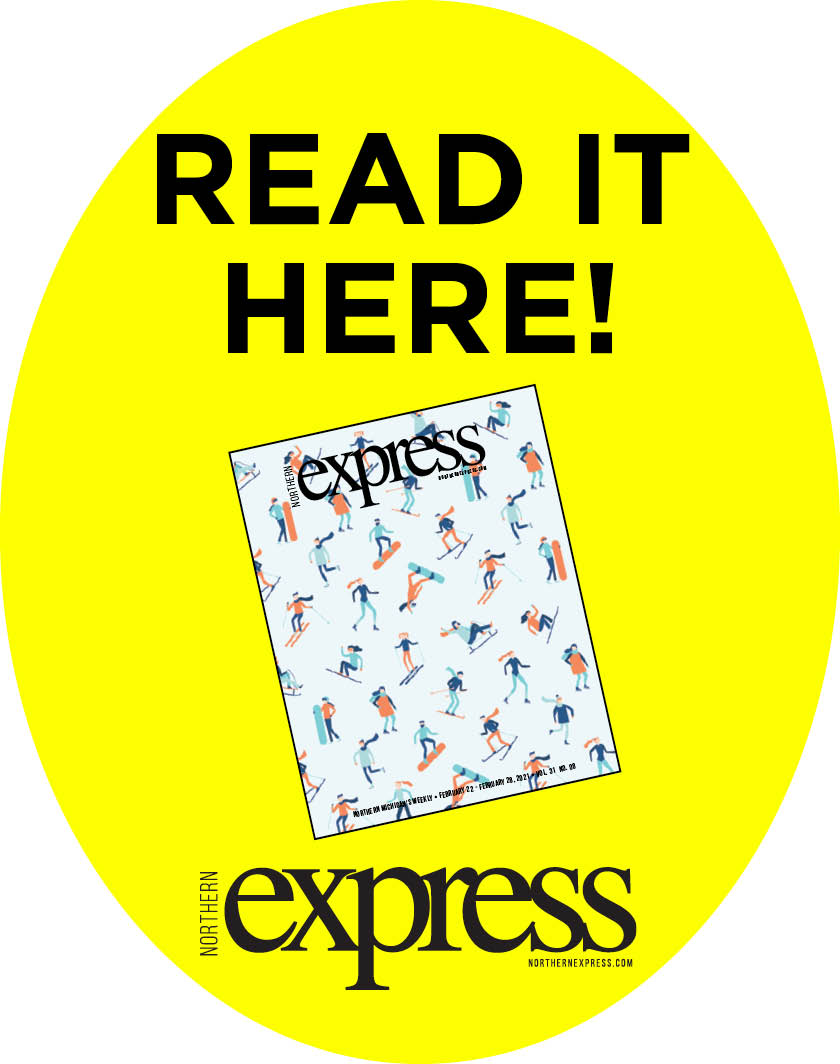 Mitch And Charynn's Unpredictable But Excellent Leelanau Adventure
The Leelanau Ticker launched one year ago this week, a milestone that prompted a check-in with two ...
Read More >>
Shifting Short Term Rental Rules In Elmwood Township?
Elmwood Township residents seeking clarity on the future of short term rentals (STRs) in the township may ...
Read More >>