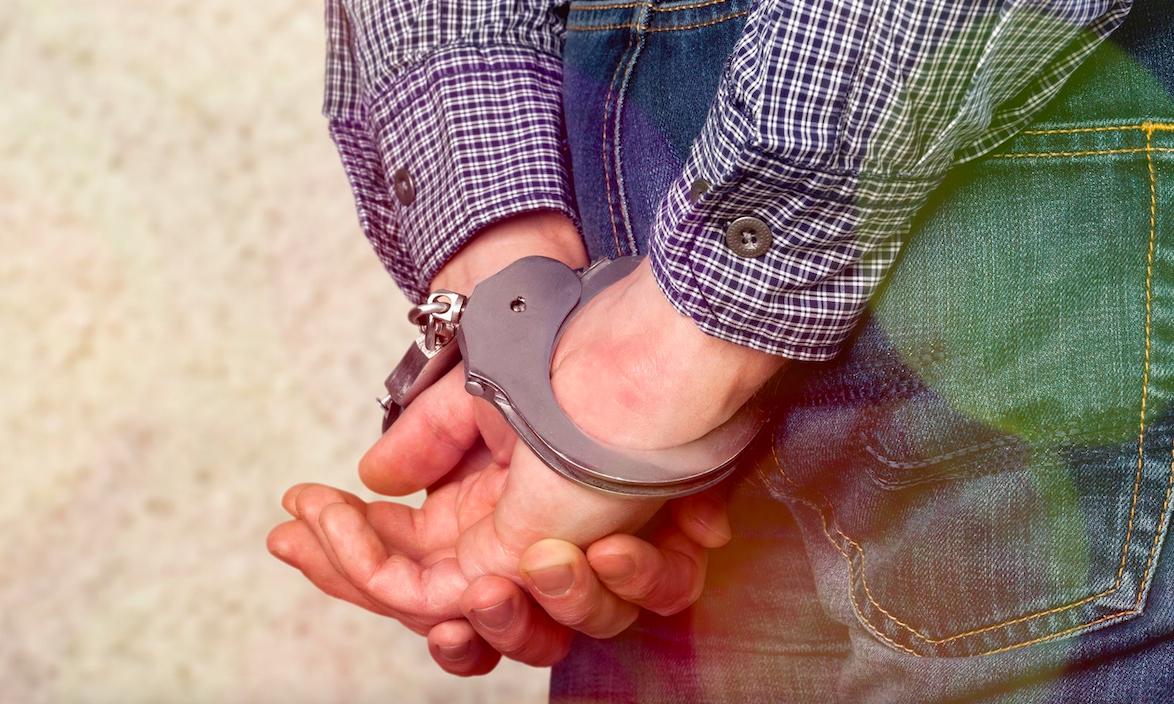 The Latest Leelanau Blotter and 911 Report
By Ticker Staff | April 23, 2021
The Leelanau Ticker's weekly look at the most alarming, offbeat, or otherwise newsworthy calls to the Leelanau Office of Emergency Management/911 dispatch. The following is excerpted from the April 14 to April 20 call reports:
7:20PM 04/14/21 Assault, S. Lucille Street, Daughter is home now and is destroying house. One in custody.
2:55AM 04/15/21 Warrant Arrest, Turtle Creek, Grand Traverse Band en route to Turtle Creek in reference to a verbal altercation. One in custody.
9:12AM 04/15/21 Juvenile, Lake Leelanau Narrows, Juveniles spray painting bridge and made a fort underneath.
12:19PM 04/15/21 Lockdown, Burdickville Road, Lockdown drill.
5:32PM 04/15/21 Michigan Destruction of Property, S. Bay View Trail, Illegal logging; reporting party's neighbor cut six trees off caller's property without permission to enhance the view.
8:28PM 04/15/21 Animal Control, S. Kasben Road, Large black bull in the roadway. Out with bull, it's going back onto the Kasben property.
11:45AM 04/16/21 Animal Control, S. Lake Leelanau Drive, Received an anonymous call for poultry at large. Warning was issued.
5:14PM 04/17/21 Citizen Assist, S. West Bay Shore, Contacted Elmwood Township Fire & Rescue, their 2-year-old is locked in the car, child is content and not in distress. Caller was provided number for lock-out. Elmwood responding in case anything goes wrong. 20 min status: child is okay and being monitored. Vehicle is open; child is safe and happy.
3:59PM 04/18/21 Traffic Violation, S. Maple City Road, Black Chevy Equinox swerving all over the road behind the reporting party.
4:27PM 04/18/21 Fall, E. Nagonaba Street, Tom's, Man fell outside his truck. Unit Response: Priority 1
1:47AM 04/19/21 Assist, S. Dalzell Road, House fire and no one can find the owner. Request Leelanau Deputies check address of parents to see if her is there of if they know where he is. Made contact with father; will be attempting to call cell. Might be at girlfriend's in TC. Contact made.
9:28AM 04/19/21 Larceny, E. Fouch Road, Reporting party had some landscaping/lawn maintenance stolen off work trailer on Friday while on a job near Sylvia Street.
9:44AM 04/19/21 Michigan Destruction of Property, Lake Leelanau Narrows, Spray paint on restroom,"LAKE LIFE"
10:36AM 04/19/21 Animal Control, S. Bugai Road, Three loose cattle. Homeowner going to check where they got out.
2:10PM 04/19/21 Animal Control, E. Horn Road, White and tan donkey at large, owner's daughter and father out assisting, made contact with animal ½ mile from farm, not cooperating. Animal on lead, being walked back by owners.
9:29PM 04/19/21 Traffic Violation, S. West Bay Shore Drive, Jeep Wrangler going between 40-50 MPH, swerving all over the roadway.
12:57AM 04/20/21 Breaking & Entering, E. Government Center, Subject arrested by Traverse City Police Department in the annex.
12:45PM 04/20/21 Citizen Assist, S. West Bay Shore Drive, Caller reporting that ex-girlfriend still using his credit card through his PlayStation that she still has. Ongoing issue.
3:12PM 04/20/21 Animal Control, W. School Lake Road, Reporting party saw dog chasing a deer through his woods, possibly shorthaired pointer.
6:40PM 04/20/21 Disorderly Conduct, E. Government Center, People in building getting argumentative, not wearing masks. Situation is diffused.
9:15PM 04/20/21, Overdose, S. Walnut Drive
Comment
4 Homes In Leelanau Under $250k: Inside The Desperate Hunt For Affordable Housing
The tsunami of people buying property on the Leelanau Peninsula — many second-home shoppers from downstate and ...
Read More >>
Striving To Be Recycling Superstars In Leelanau County
Leelanau County is launching a major countywide campaign to improve the quality of materials residents recycle at ...
Read More >>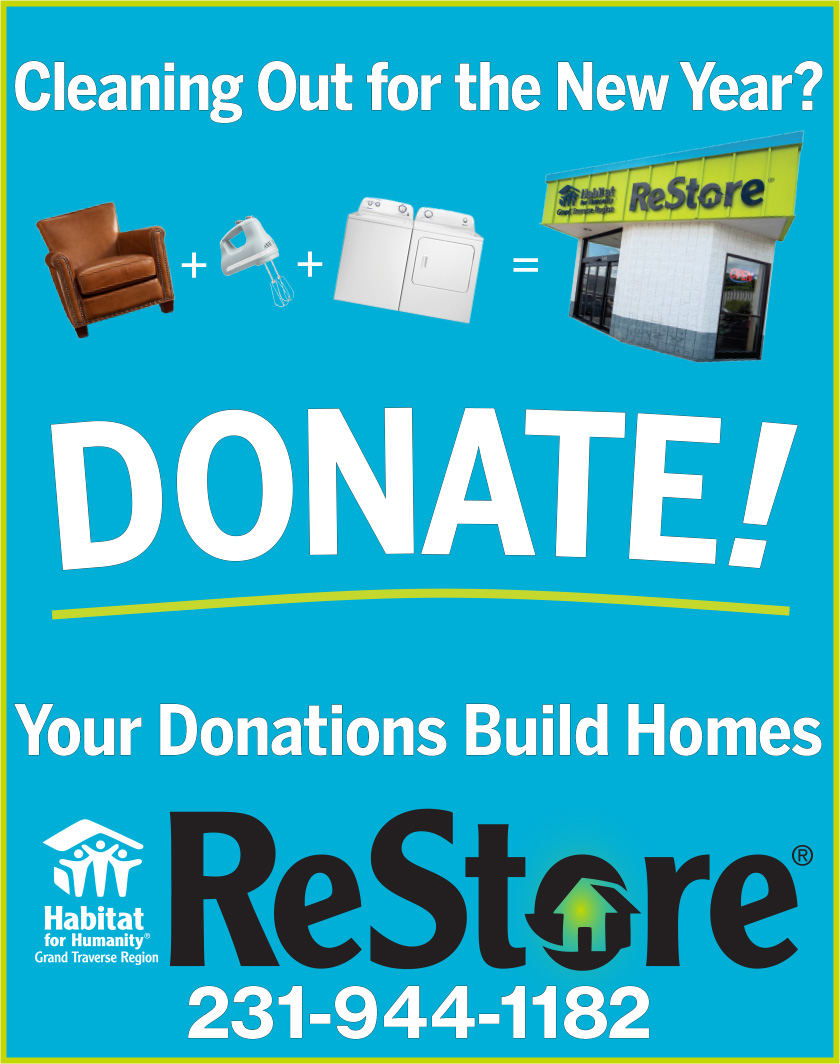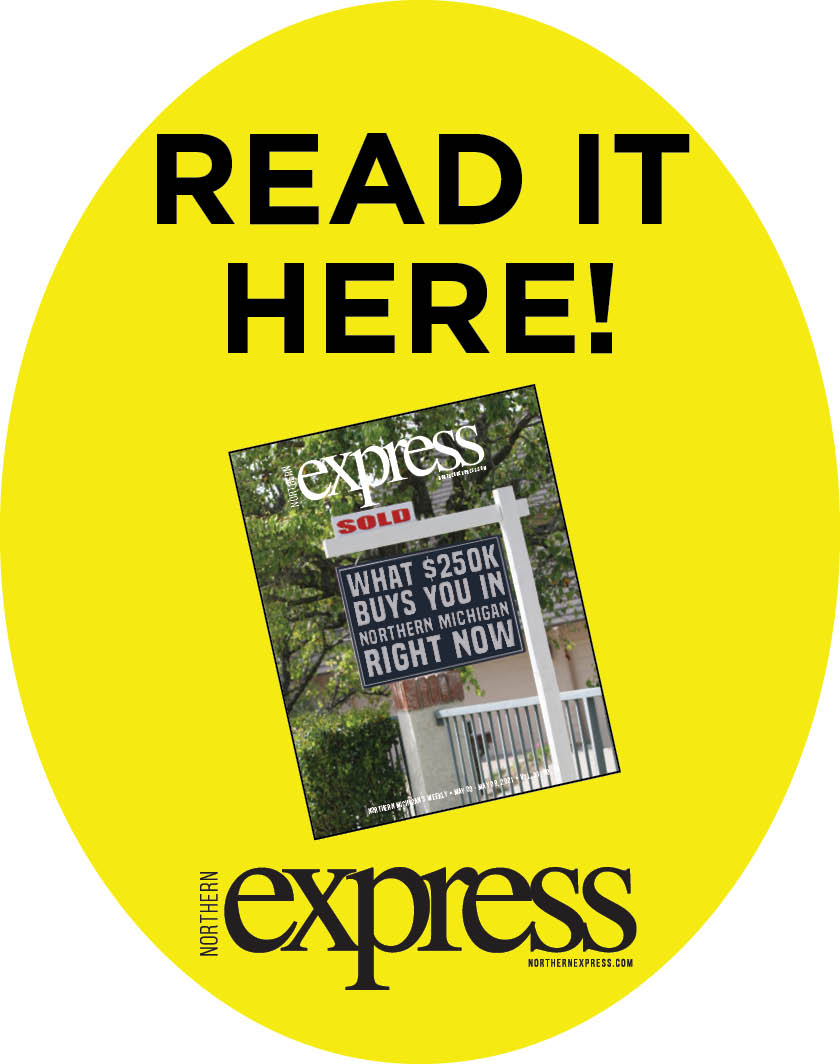 Some Of The Region's Top Chefs -- Including Those At Blu and 9 Bean Rows -- Share Their Secret Weapons
In the latest issue of the Northern Express, (the Leelanau Ticker's sister publication) check out ...
Read More >>
Property Watch: Lake Life In Empire
For those who have wondered who lives in the beach house perched next to the lighthouse at ...
Read More >>