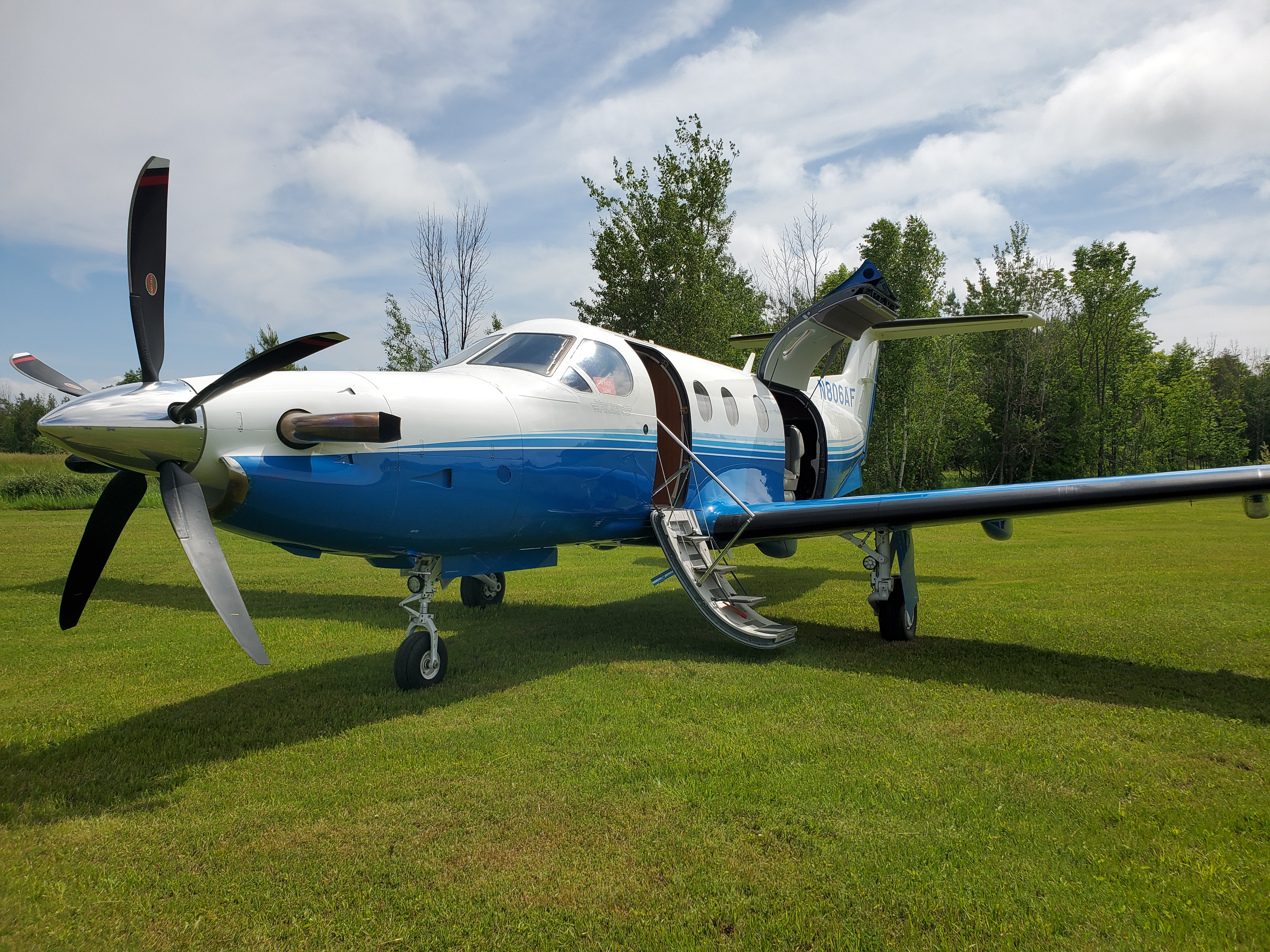 Traffic Is Way Up At Northport's Woolsey Airport; Fly-In Breakfast Is Cancelled
By Emily Tyra | July 23, 2020
Airport manager Tom Wetherbee tells the Leelanau Ticker that daily air traffic is way up at Woolsey Memorial Airport in Northport. "I assume, but don't really know, that it is related to COVID-19. I think people are looking for places to go that are away from everything."
He adds that the amount of jet traffic is also above average. "A fractional jet ownership company has been making many Pilatus PC-12 flights in each week; sometimes multiple flights per day. The PC-12 is a turboprop aircraft designed for both big airports and grass fields like ours."
He explains that the company, Plane Sense, has a fleet of 40, and clients can purchase as little as 1/8th of an aircraft. "That means you get to use a plane 1/8 of the time. When you want to fly somewhere, you call and make a reservation. Plane Sense sends an aircraft and crew to pick you up, and off you go."
Meanwhile, Wetherbee would like to share official word that the 2020 Northport Lions Drive-In and Fly-In Pancake Breakfast, scheduled for August 1, 2020 is cancelled. The annual breakfast typically draws a few hundred visitors, and showcases more than 40 airplanes, along antique cars and trucks and performances by the Northport Community Band.
Photo: PC-12 turboprop aircraft at Woolsey Airport by Tom Wetherbee
Comment
Say You Were A Fan First: Leelanau County's i.am.james
Who are the next big bright stars on the Michigan musical landscape? Who's the next band to ...
Read More >>
Help Needed: Who In Leelanau Is (Not!) Hiring?
A few are poised to grow. Others are maintaining the status quo. Among the employers urgently hiring ...
Read More >>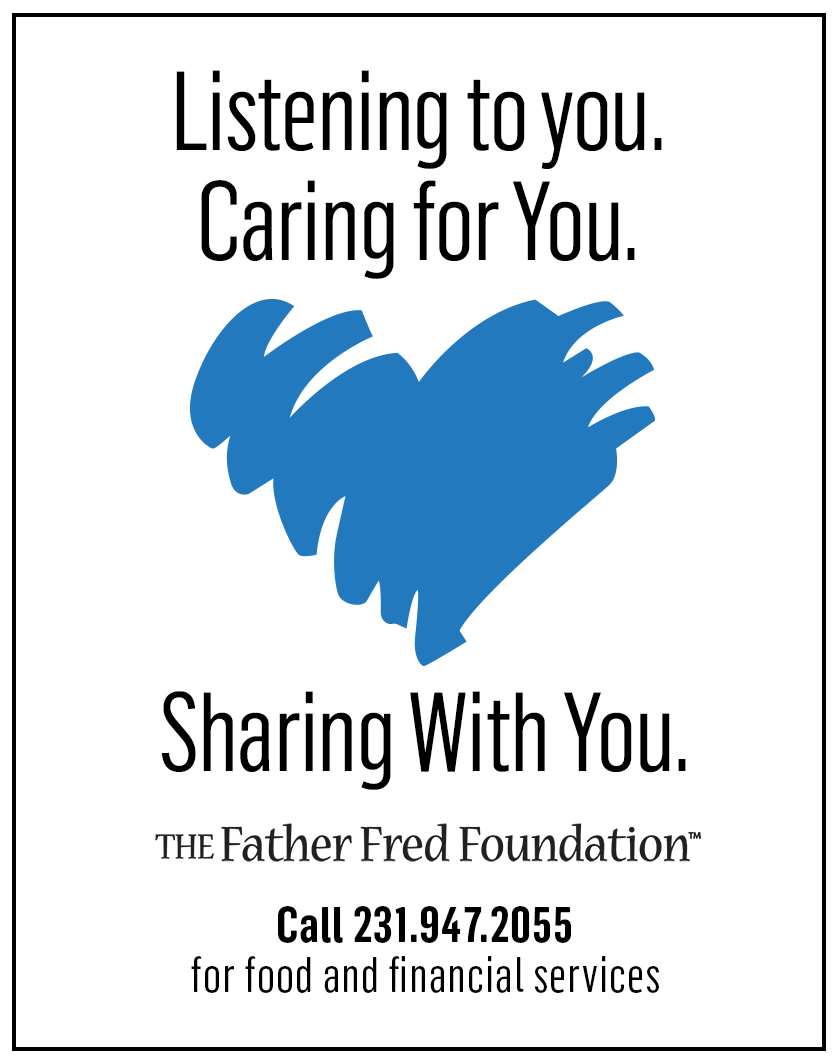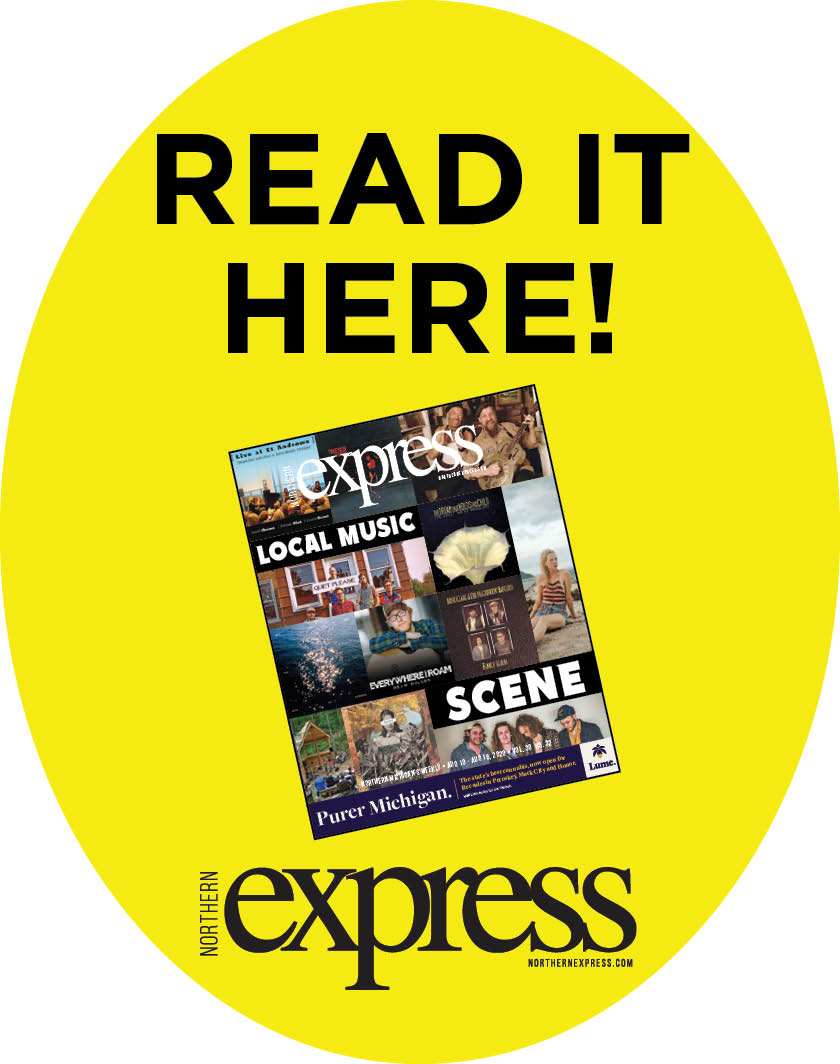 Lake Sturgeon Deaths Within Sleeping Bear Dunes Linked To E Botulism Outbreak Or High Water Temps
At least seven lake sturgeon — a fish currently listed on Michigan's threatened species list — have ...
Read More >>
Catch Perseid Meteor Shower At Its Peak This Week (Plus: Photo Tips From A Local Pro)
The peak of the annual Perseid meteor showers is this week — and the dark skies of ...
Read More >>