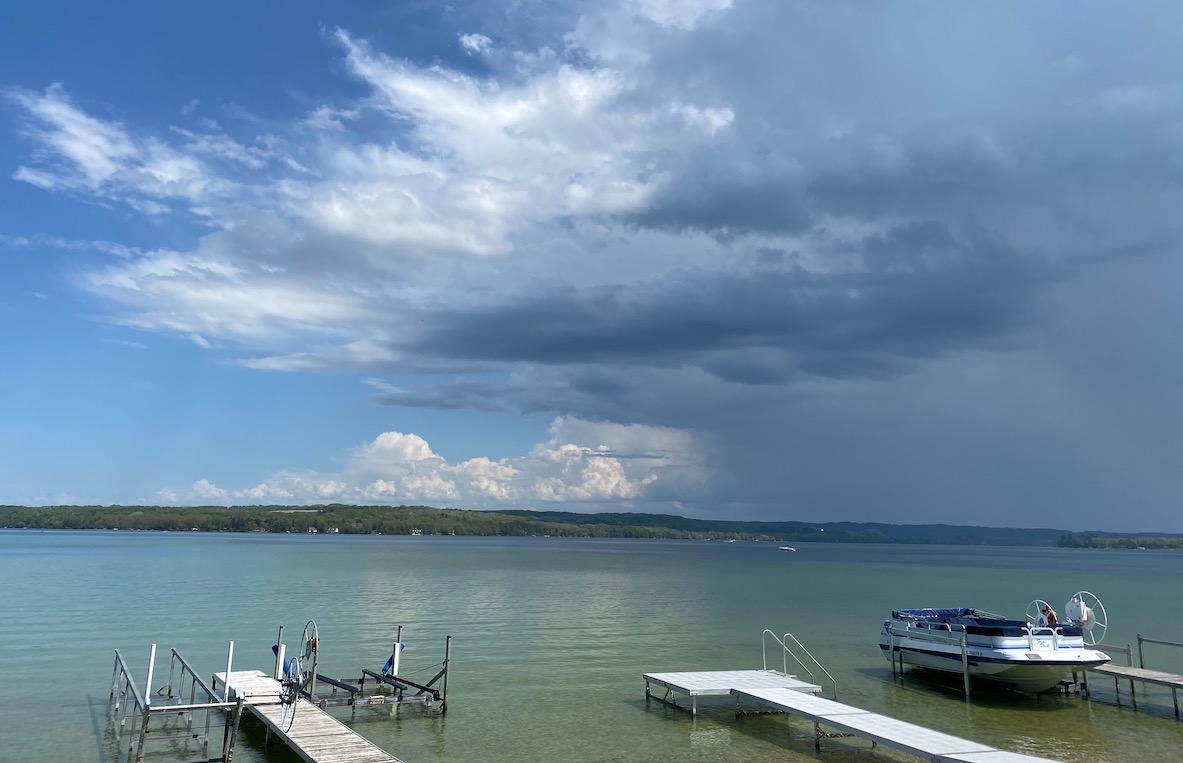 Unexpected $5M Gift Brings The Pursuit of Lake Leelanau Preservation Board To An End
By Emily Tyra | July 26, 2021
A stunning breakthrough in the months'-long and often agonizing debate over the formation of a Lake Leelanau lake preservation board — and subsequent assessment of the lake's riparians — came via a surprise announcement at the Lake Leelanau Lake Association (LLLA) annual meeting Thursday.
LLLA President Tom Hiatt revealed at the nonprofit's gathering at Fountain Point Resort that a couple with intergenerational ties to Lake Leelanau stepped forward with an endowment of "sufficient size to generate the income needed to meet the costs of preventing and controlling invasive aquatic species in Lake Leelanau for years to come."
Donors Jennie and Darren Keller will seek to capitalize a Friends of Lake Leelanau Foundation with gifts of $5 million. The formation of this brand-new and permanent public foundation effectively ends the board of commissioners' unresolved dilemma surrounding the potential establishment of a lake preservation board.
The new foundation's backers also indicated they will take a leadership role in raising additional funds for the foundation. The ultimate goal is an endowment of between $5M and $10M.
The sole beneficiary of Friends of Lake Leelanau will be the LLLA, and the income the foundation generates will be used initially to finance the association's continuing work in preventing, monitoring, and controlling the spread of aquatic invasive species in Lake Leelanau.
Hiatt explains, "Members of the Keller family have been coming to Lake Leelanau for several generations and they want to make sure Lake Leelanau remains as clean and clear and pure as it is now."
When LLLA biologist Brian Price first found Eurasian watermilfoil (EWM) in 2019, the association was immediately thrust into a non-chemical war with North America's most aggressive invasive aquatic weed. Hiatt says, "Fighting EWM is now by far the largest expense and most intense focus of the lake association. Working with our partners at the Grand Traverse Band of Ottawa and Chippewa Indians, together we are spending around $150,000 a year on this effort alone. Our small, volunteer-run association does not have the resources to continue to raise money on this scale."
He adds, "It is with significant financial support from our partner, the Grand Traverse Band, that we will install the first boat cleaning station on Lake Leelanau before the summer is over." He also notes that the Grand Traverse Band has contributed hundreds of hours of manpower to help the association in its two-year battle with EWM. "It is no exaggeration to say that we simply could not have had the success we have had without the Band," says Hiatt.
But without funding to contribute to year three in the fight to control the weed, Hiatt explains that the LLLA recently "endorsed the idea of a lake board [and asked the Leelanau County board of commissioners to authorize it] because…more than 100 other lake communities in Michigan have established such boards and they appear to be working effectively" and noting, "we saw no other realistic path of putting in place a sustainable income stream to protect the lake from this threat in a timely manner."
He and the LLLA board "feel this new foundation is a superior solution to a lake board."
The Friends of Lake Leelanau Foundation may take a few months to put in place; in the meantime, the Keller family announced a commitment to pay for the costs of LLLA's current program to control invasive species until it is up and running.
In a related Lake Leelanau community development, Hiatt along with LLLA members Nancy Popa and Steve Martineau met with several fellow riparian property owners who have been vocal critics of the formation of a lake board — including Lake Leelanau's Doug and Jozelle Rexroat — to share the news of the endowment. "We said that we are suspending our exploration of a lake board," says Hiatt. "We expressed hope that they would join us in establishing and breathing life into the Friends of Lake Leelanau."
Rexroat, for his part, says they will. He shares with the Leelanau Ticker, "We are deeply appreciative of the major donors supporting this foundation," noting that he and others on the lake "were never opposed to the mitigation of Eurasian watermilfoil in Lake Leelanau and are grateful for the efforts by the Lake Leelanau Lake Association. But we could not support the creation of a lake board under the current language of the governing law."
He says the law, as it was derived, was "intended for single, discrete projects of known cost and duration such as a dredging project or a boat launch. It was not intended for the efforts required to battle invasive species, which basically are never done and require varying amounts of funding."
Though opponents had offered to assist the LLLA with fundraising efforts to provide the required funding "while we worked with our state legislators to change the language of the law to make it more suitable," says Rexroat, "now our fundraising efforts will be redirected to augment [the Kellers'] already generous gifts to the endowment.
He notes they also will join the LLLA in a volunteer capacity. "We are very excited and cannot think of a better outcome."
Hiatt calls the plot twist in the EWM saga a "great day for our community and for our beloved Lake Leelanau."
This newfound funding source does not derail progress on a $12,000 independent lake improvement feasibility study funded by the county, due to be completed by August 20. It was approved by the Leelanau County Board of Commissioners last Tuesday.
Now gladly emerging from being in the weeds over how to fund the fight of EWM in Lake Leelanau, Rexroat adds, "We will also continue our efforts to replace or revise the [lake preservation board] law that stands, as there are 38 other lakes in Leelanau County, and some 11 thousand in Michigan. All of them are facing the threat of invasive species, but not all of these lakes will have the benefit of such generous donors. We also believe there should be some mechanism to fund these efforts with help from all who use, enjoy and benefit from the lake instead of relying solely on the riparians."
Editors Note, 7/27/21: The Kellers and LLLA president Tom Hiatt shared with the Leelanau Ticker Monday evening that the formation of Friends of Lake Leelanau is a community-wide initiative led by several families, "an initiative which we hope will involve many more households as it unfolds," Hiatt says.
Editors Note, 4/18/22: This story as reported in July 2021 originally suggested that the Kellers were personally committing $5 million to establish the new foundation. Rather, to date, donors have committed $2.5 million dollars. These funds will match, dollar-for-dollar, any additional funds contributed to the foundation up to $2.5 million. The public Friends of Lake Leelanau Foundation is currently seeking leadership gifts to fund the endowment and breathe even more life into it.
Comment
Hot Off The Apple Press: New Leelanau Releases For Cider Season
Right now, Leelanau County cideries are hard at work harvesting apples and getting all that magical fermentation ...
Read More >>
Northport Welcomes Back Scarlet Envy For Leelanau County's Oct. 2 Pride Event
Northport made such a dazzling first impression on drag queen Scarlet Envy, she's headed back to the ...
Read More >>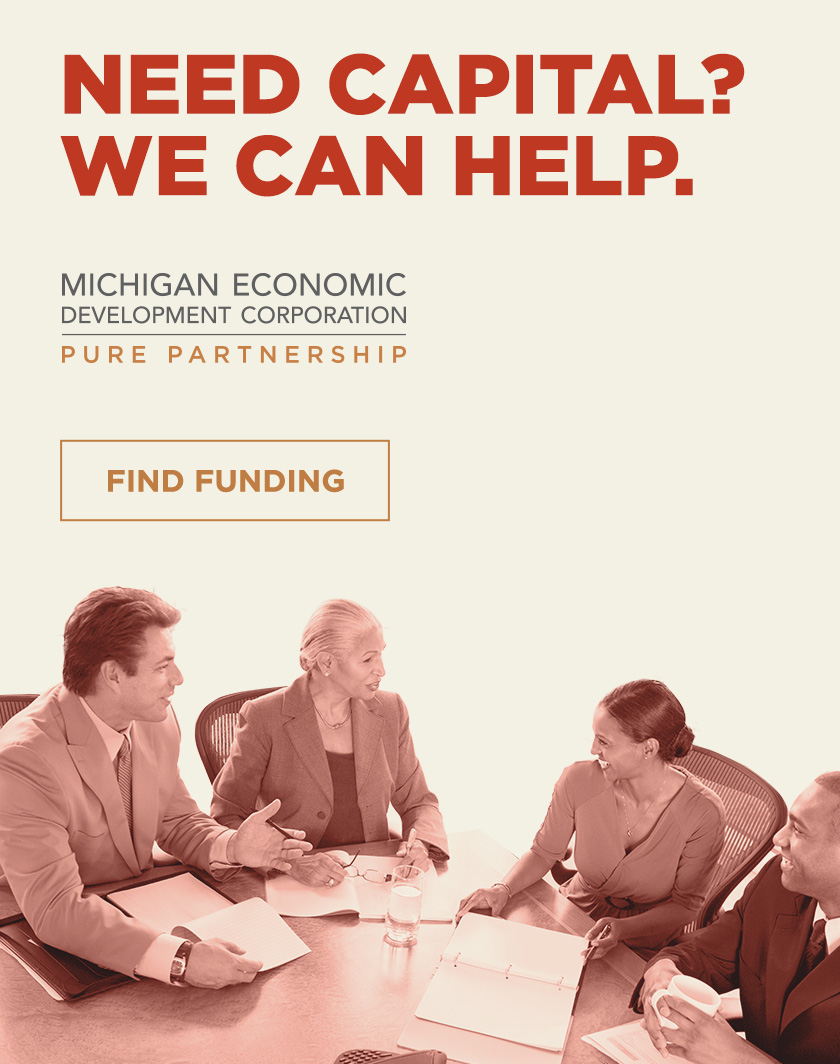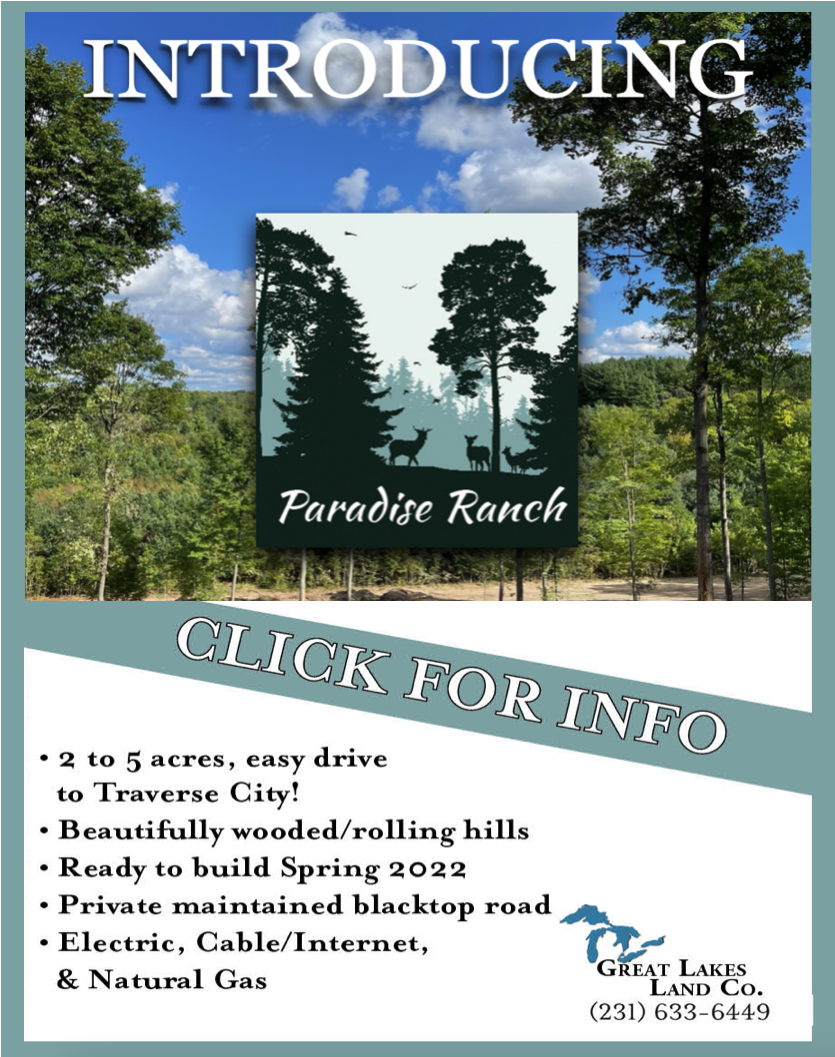 Property Watch: Little Cabin (And A Big One) In The Woods
Leelanau County? Check. Stunning setting? Check. Near Traverse City? Just eight miles away, so check. Beautiful inside ...
Read More >>
Party for the People: Leelanau UnCaged Is Saturday Sept. 24
There's a brief moment at the end of each September Up North, after the summer crowds have ...
Read More >>