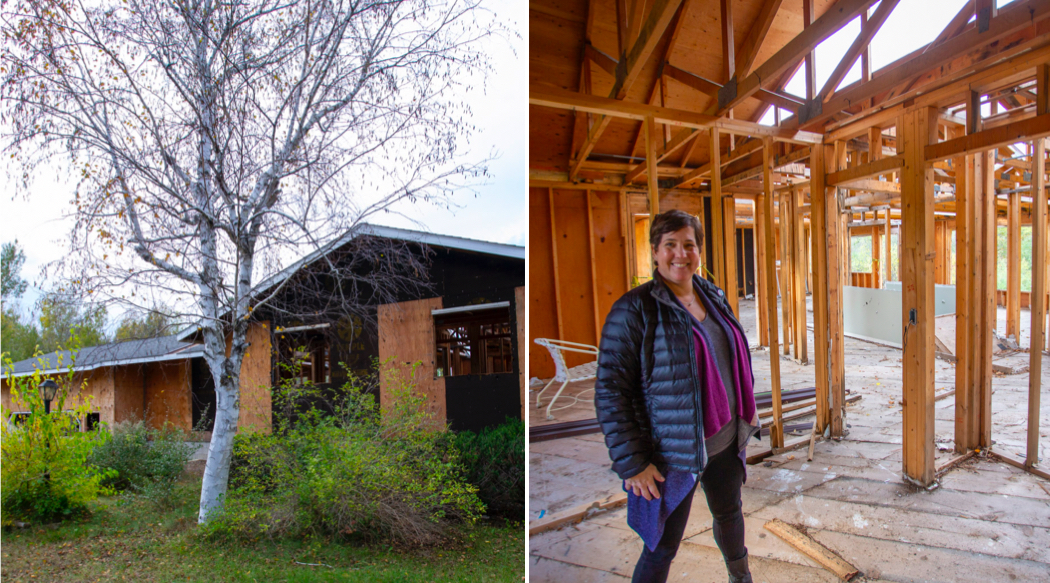 A Ranch Reimagined: Upcycling A Vacant (But Notable) Traverse City Home In Leelanau County
By Marla Miller | Nov. 10, 2021
A recent transplant to Traverse City, Candace Raimi wasn't in a rush to move from her third-floor condo in downtown. But her dog, Dexter, is ready for a home with space to run, and a unique opportunity to upcycle a house on a lot in Cedar landed in her lap.
Raimi, a Realtor who relocated in March from the Birmingham area, has partnered with Andy Gale of Bay Area Recycling for Charities (BARC) and Jess Glowacki of ECOPHI Architecture to deconstruct a house on Hammond Road in Traverse City and reconstruct it in Leelanau County.
"When I started talking to Andy and Jess, it sounded like such a cool project," Raimi says. "I really wanted to be a part of it."
With excavation work complete, the lot near Lake Leelanau is ready for groundbreaking. Any day, local residents could see 8-foot-by-12-foot sections of the home rolling down the road to the new site, where it will be reconfigured and rebuilt using as many reused and repurposed materials as possible.
It's been a team effort involving Gale, Glowacki as architect, an engineer, Gary Mott of G. Mott Builders as general contractor, and local building officials. Instead of moving the whole house, they figured out a way to move it in sections. And once it's reconnected, the home will look similar...but different. The back of the original house will become the front of Raimi's new house.
"This is a really different way of approaching a reuse of a house," says Gale, founder of the nonprofit recycling center serving six counties. "We're going to reuse all of those roof truss panels and floor joist panels. We have an engineer, so it's all done in a way that it meets Leelanau County code conformity."
In today's hot housing market, with labor shortages, supply chain issues, and building delays, upcycling a house is an alternative to a traditional home build. Plus, it's good for the environment.
"We are saving tons of material from going into a landfill," Raimi says. "We are looking for ways to make this very affordable for me. The idea is to keep it low cost and sustainable and use as much recycled, donated, and resourced material as we can. We really want to walk the walk."
This home will showcase the many ways they can repurpose materials for new construction. Enter Glowacki, to help bring the new home design to life. He describes the project as upcycling — not recycling — the house because the basic framework remains.
"We're doing a lot of very interesting things to make a beautiful building out of an old ranch-style house," Glowacki notes. "The basement and main level will have more of a contemporary, modern feel."
A Traverse City native, Glowacki is an eco-architect (not registered in Michigan) who has worked on green building projects around the globe. He returned to his hometown during the pandemic and connected with Gale. He says they are a synergistic group trying to show what is possible in the way of green building and construction practices.
Glowacki says, "We're all trying to show…an example of something that can be amazing and beautiful and thought-through while recycling 80 percent of a building."
The house being repurposed has a bit of its own claim to fame. The 1,500-square-foot ranch house was the family home of Traverse City's Daniel "Thunder Dan" Majerle, a former NBA player, Olympic athlete, and coach.
Anita and Chris Scussel own acreage around the home and bought the property to spare it from development. Instead of demolishing the vacant home, they contacted Gale about deconstructing it.
"They bought it to protect that area to keep it natural for the birds and wildlife out there," Gale says.
To date, BARC crews have deconstructed a dozen homes and commercial properties, starting with Little Traverse Lake homeowners Doug and Linda Verellen and others in Leelanau County.
But Raimi's project is the first time Gale has reconstructed an entire home.
Typically, in what Gale calls a De/Re Construction, or "deconstruction, reconstruction," the crews save everything possible, including lumber, doors, windows, flooring, light fixtures, and any furniture left behind. To accomplish this, Gale has tapped SEEDS and YouthWork of Child and Family Services to create a job training program for young adults in the program.
While some recycled building materials are sold at BARC's resale store in Kaleva, Gale is also using the lumber and reclaimed materials to make garden boxes, picnic tables, deer blinds, chicken coops, greenhouses, sheds, and tiny homes.
"It's like being a kid again; you get to go build a fort in the back yard," Gale says of the items they make out of the salvaged material.
The effort is a win-win for property owners, who receive a tax deduction for donating the salvaged materials. The owners help keep construction materials out of a landfill, upcycle parts of old houses and cottages to save construction costs and memories. "I think there are a lot of people out there who are emotionally attached to their houses," Gale says. "People want to have that nostalgia." Gale even found a keepsake from the Majerle family home — one of Dan's old hats.
So while Raimi's project isn't the first deconstruction project for Gale, he and Glowacki say they are using Raimi's landmark reconstruction project as a test run and may partner on a new venture. (Going forward, they may deconstruct the homes, find property to put them on, then rebuild and put them up for sale.)
"This isn't a one and done," Glowacki says. "We're going to continue to recycle buildings and create new buildings and products. We can make tables, chairs, furniture. We have the capabilities to do a lot, and we're just getting started. It should be interesting to see how we grow."
Raimi aims to be in her home by next summer. "This is a project that just speaks to me," she says. "I think it's amazing. If I go through this with them, I can be a resource for the next project they do. We're really committed to doing good by the earth."
Editor's note: A previous version of this article indicated that the deconstructed ranch house on Hammond Road was the childhood home of former NBA player Daniel Majerle. His early childhood home was in Traverse City's Central Neighborhood; the Majerle family later moved to Hammond Road.
Photos by John Konkal.
Comment
On This Day In 1960, A Storm Stranded This Freighter Off South Manitou's Shore Forever
November 29, 1960 brought blinding snow squalls and wicked high winds to the Great Lakes causing the ...
Read More >>
Suttons Bay Bikes Is Matching Donations For New Herman Park Pump Track
The Northern Michigan Mountain Bike Association and Bike Leelanau are moving forward with their efforts to bring ...
Read More >>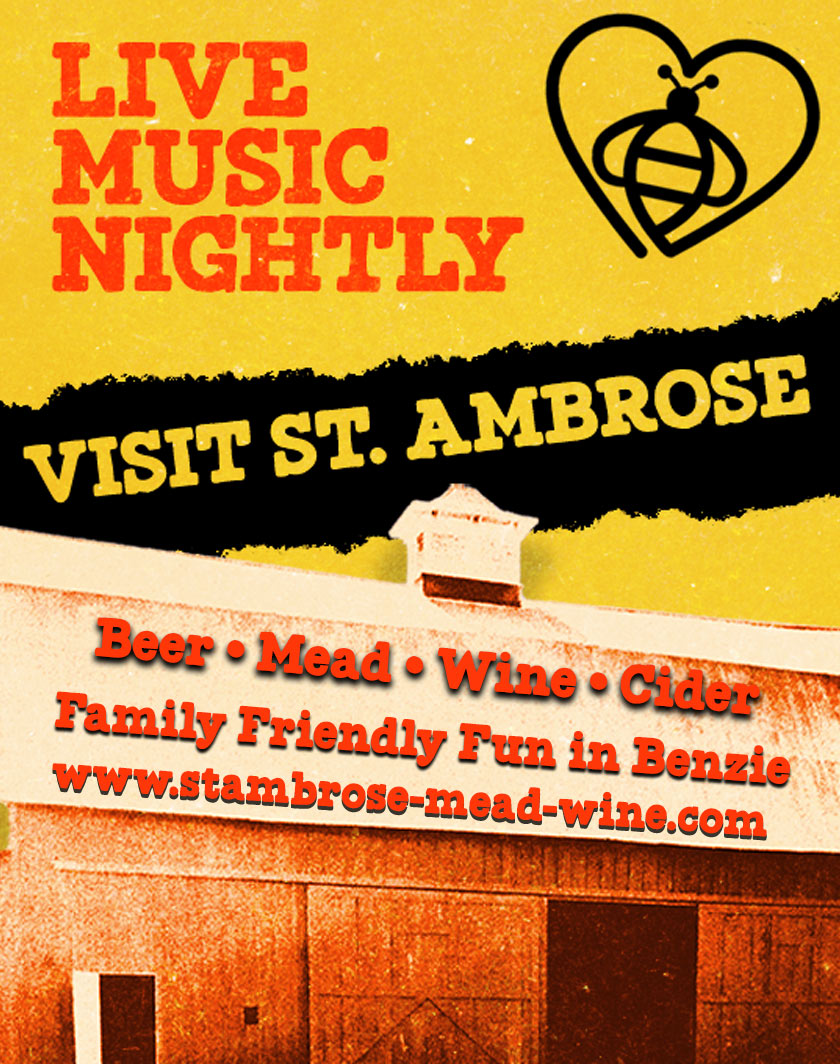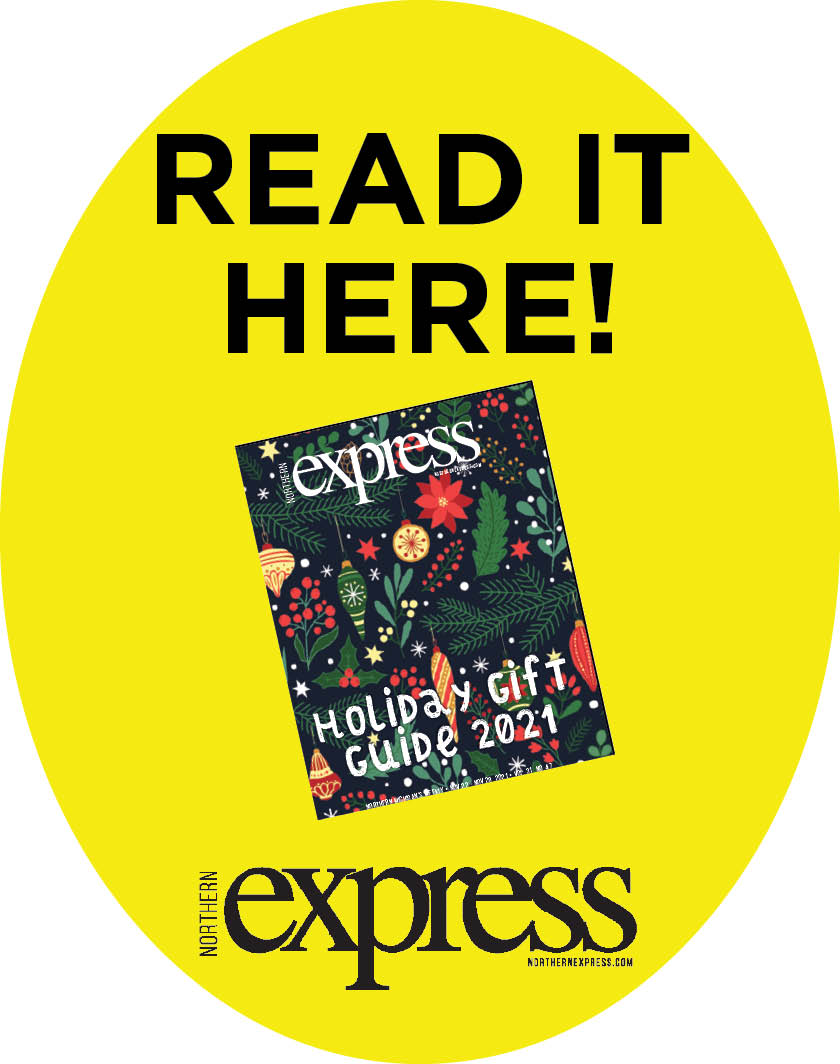 Shop Local: A Made-In-Leelanau Holiday
Holiday shopping look may look a little different this year with people opting to shop more local ...
Read More >>
Ice Rink Will Return To Hancock Field In Leland Thanks To Grassroots Support
The revival of the ice rink at Hancock Field last year (after a 10-year dormancy) was a ...
Read More >>