Death Notices
---
Melvin H. Nelson, 83, Suttons Bay, Martinson Funeral Home Details
Ronald Hackleman, 83, Leland, Martinson Funeral Home and Cremation Services of Leelanau Details
Barbara J. Rehyl, 85, Suttons Bay, Martinson Funeral Home & Cremation Services of Leelanau Details
Eugene C. Deci, 79, Suttons Bay, Martinson Funeral Home and Cremation Services of Leelanau Details
Sandra L. Turner, 62, Peshawbestown, Martinson Funeral Home and Cremation Services of Leelanau Details
Betty L. Betker, 98, Elmwood Township, Martinson Funeral Home and Cremation Services of Leelanau Details
Harriett Marez, 74, Peshawbestown, Martinson Funeral Home Details
Ralph H. Teichert, 84, Bingham Township, Martinson Funeral Home & Cremation Services of Leelanau Details
Dorothy Tobin, 88, Honor, Life Story Funeral Home Details
Robert G. Pierce, 71, Northport, Martinson Funeral Home and Cremation Services of Leelanau Details
Vida J. Kehl, 100, Suttons Bay, Martinson Funeral Home Details
Isaiah Waaseyaa Anderson, Peshawbestown, Martinson Funeral Home Details
Elaine G. Silva, 42, Peshawbestown, Martinson Funeral Home Details
Margaret McIntosh, 95, Northport, Martinson Funeral Home and Cremation Services of Leelanau Details
Patricia A. Kraitz, 85, Traverse City, Martinson Funeral Home Details
Mary W. Collins, 77, Northport, Martinson Funeral Home Details
Derek J. Bailey, 48, Pshawbestown, Martinson Funeral Home Details
James H. Porter, 59, Cedar, Martinson Funeral Home and Cremation Services of Leelanau Details
Bernard "BJ" Stark IV, 62, Suttons Bay, Martinson Funeral Home and Cremation Services of Leelanau Details
Edward "Ted" Sichler III, 86, Leland, Martinson Funeral Home Details
Larry Mawby Wants To Help Solve Leelanau County's Affordable Housing Puzzle. Here's How.
Meet Leelanau County's newest player in the fight for affordable housing: Larry Mawby. Of course, if you ...
Read More >>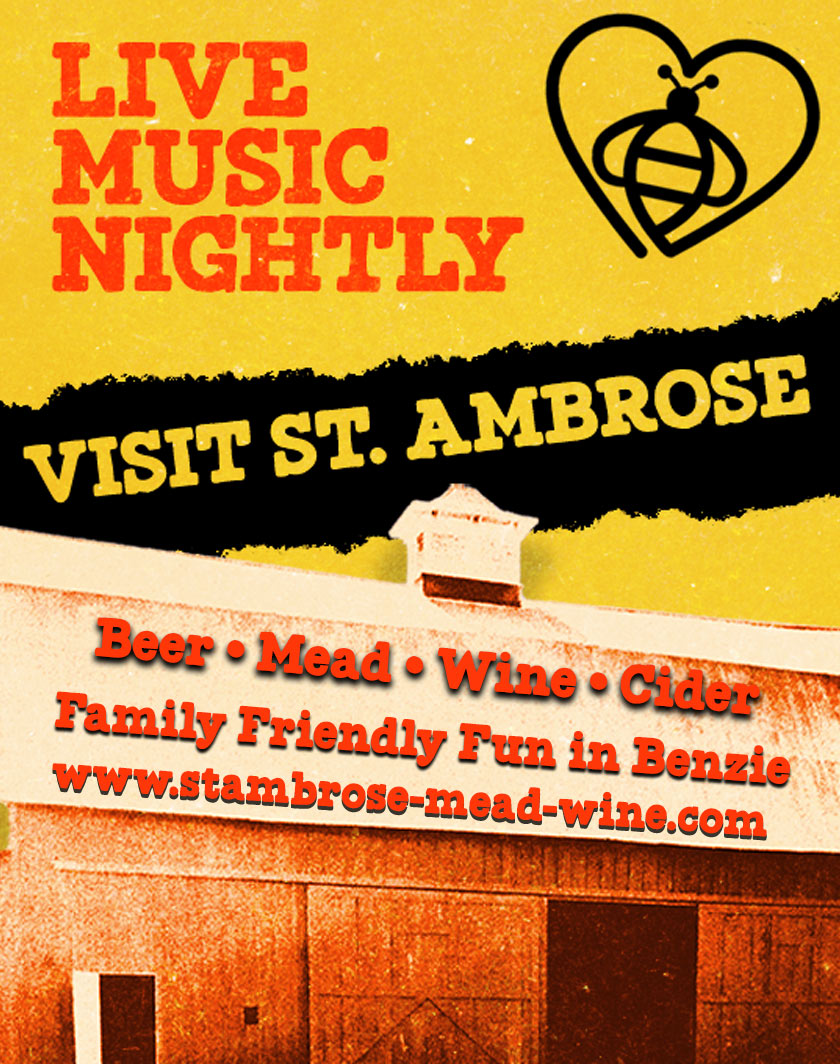 Property Watch: Benzie's Gwen Frostic Studio, Printing Presses & Acreage For Sale For $1.9M
This week we take a rare dip down into the hills of Benzie County, where Gwen Frostic's ...
Read More >>
Groomed Trails Plus (Outdoor!) Wine Events Popping Up In Leelanau County This Winter
A handful of Leelanau's vineyard managers have added trail groomer to their many hats, and now that ...
Read More >>