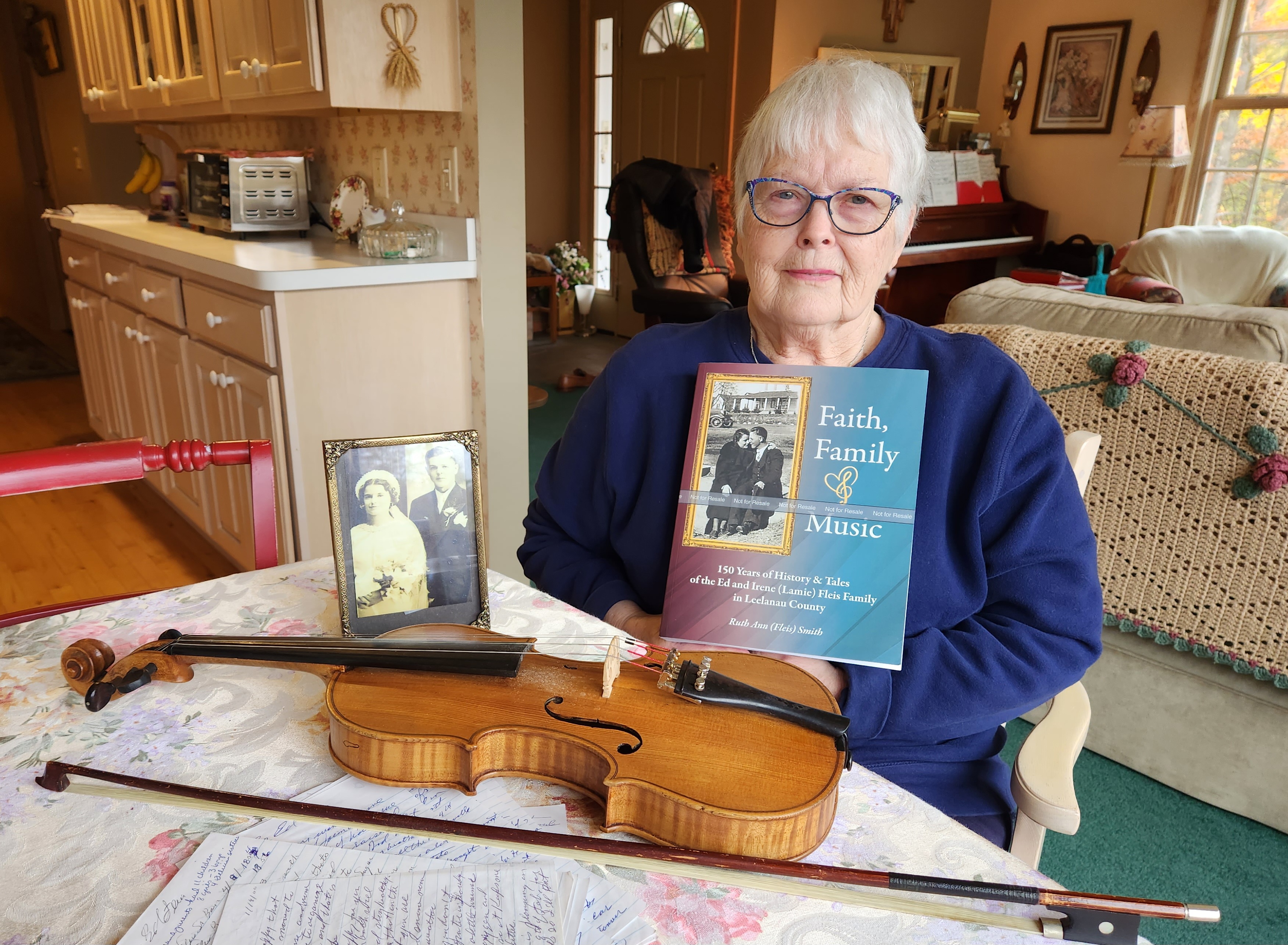 A Violin, a Church and 150 years of Leelanau History
By Art Bukowski | Nov. 6, 2023
Countless generations behind her, three generations now ahead. Ruth Ann Smith is keenly aware of her precise place in the never-ending march of time.
Sitting in her Suttons Bay Township home on land that has been in her late husband's family since the 19th century, Smith gestures to a violin that her great-grandfather, Tomasz Fleis, carried with him on his back when he came to America from what is now Poland in 1873. The humble instrument carries a noble name – Stradivarius – and is dated 1640.
This priceless keepsake came to Smith after her father, Ed Fleis, died in 2001. She beat out her 11 siblings as they drew golf balls out of a hat, and if she closes her eyes, she can still hear Ed playing it late in the evening.
Ed played it until he died at age 86, and it wasn't long before then that he did something else – gave his daughter a handwritten note that was her first inspiration to write a sprawling, illustrated history of two of Leelanau County's founding families.
"You know, my gut tells me my father really wanted me to do this," says Smith, 84. "And I think both of my parents would be really proud and happy that all of this history is recorded now."
The product of more than a decade's worth of interviews, research and writing is Faith, Family & Music: 150 Years of History & Tales of the Ed and Irene (Lamie) Fleis Family in Leelanau County. And what could easily be dismissed as a personal tale of two families is much more. They played a pivotal role in many of the county's landmarks, from Holy Rosary Church in Isadore to Cedar Hardware. And woven into the family tree are scores of Leelanau's legendary names – Plamondon, Belanger, Pleva and more.
And besides, Smith says, even if you aren't related to these families, you probably know someone who is. Smith and some of her eleven siblings are now delighting in their own grand and great-grandchildren – and she hopes to stick around long enough to meet a great-great.
"There's got to be right around 300 descendants of my parents," Smith says.
The Polish Fleis ancestors came to what is now Isadore, where Holy Rosary towers above the rolling farm fields that stretch out in every direction. The French Lamie ancestors settled in what was then known as Provemont (now known as Lake Leelanau).
"When they married, one being Polish and one being French, it didn't go over very well. It was okay for the French side but not for the Polish side. And all that's in the book," Smith says. "My dad really followed his heart because his dad in no way wanted him to marry my mother. He even had to hitchhike on his own wedding day."
While she's received feedback from some friends that her book is a real page-turner, what Smith really hopes is that her work will inspire others to follow in her footsteps. Smith knows that history not documented becomes lost to time – and the only way to get it documented is to put in the time and effort.
"I hope that by reading my book, it would motivate people to write their own story," she says. "I started when I was 72, and it was just one story at a time. I hope others won't wait so long (to start)."
The book will both inform the younger generations of Smith's family – and plenty of other interested individuals – while giving a voice to Smith's parents, whom she misses dearly.
"As it relates to my descendants, I can't speak for them, but I feel like I've left them a legacy. They're going to have this tool to be able to look up history and know their roots," she says. "My dad is gone 20-some years. My mother is 30 years. And their voices are now in there."
Smith said the book wouldn't have been possible without dedicated assistance from her sister, Joan Gauthier.
"I really, truly in my heart believe, if not for Joan, I don't think I could have done this," she says. "When she came on board and said she'd stick with me until the end, that was the greatest blessing anyone could receive."
She also credits the more than 90 contributors to the book, from surviving friends of her parents to plenty of her own relatives.
"I think to make this book a success, it took all those voices," she says.
The book, published by Mission Point Press, is available in softcover and hardcover versions. It's available through the Ed & Irene Fleis Education Fund, an organization founded by Smith and her siblings that has given nearly $700,000 away in college scholarships to hundreds of students with Leelanau County roots. All proceeds from the book will go to this fund, Smith says.
Comment
Popular Christmas Tree Farm Feeling the Squeeze
One of the county's most popular and beloved Christmas tree farms may need to shut down for ...
Read More >>
Leland Township Planning Commission To Decide Fate Of Proposed Mixed-Use Development
The Leland Township Planning Commission could finally vote this week to approve or deny a controversial mixed-use ...
Read More >>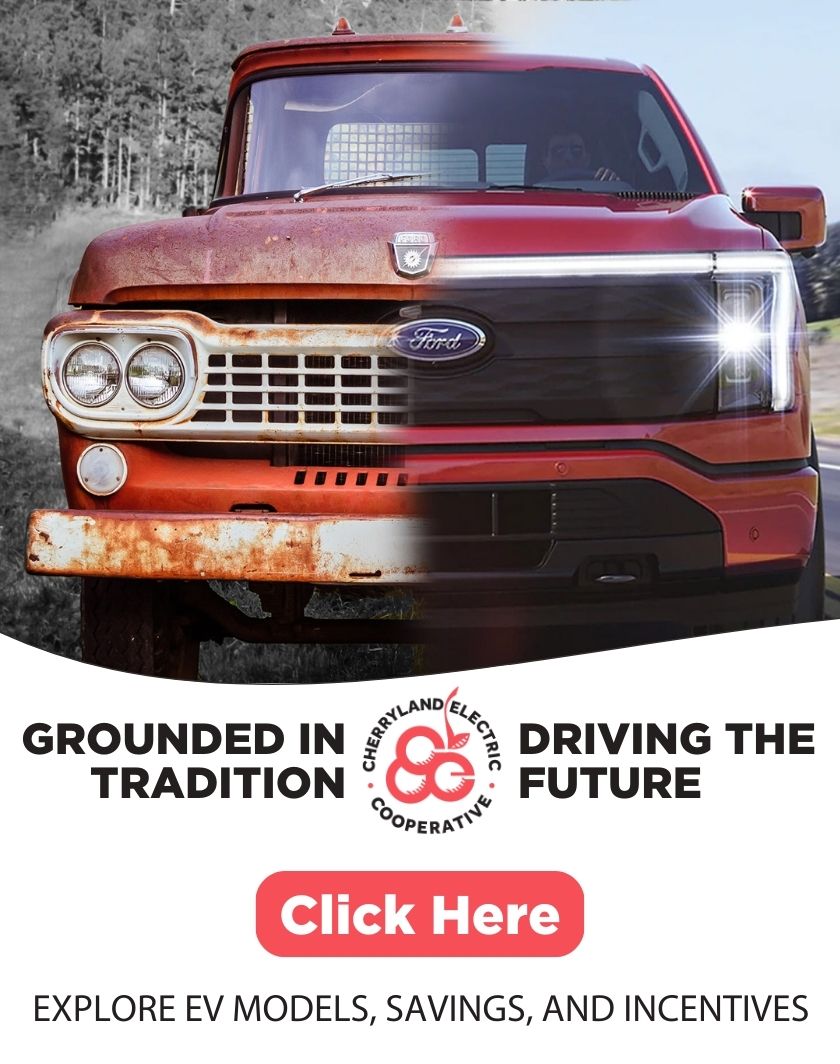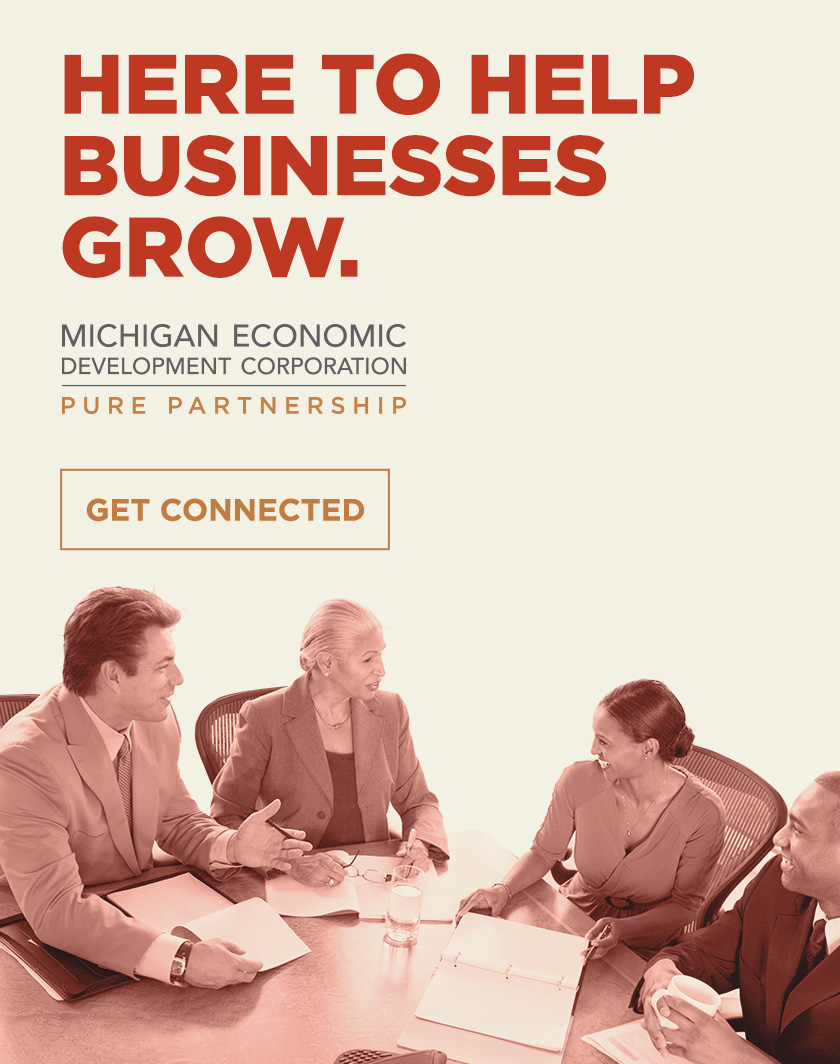 The Latest Leelanau County Blotter & 911 Call Report
The Leelanau Ticker is back with a look at the most alarming, offbeat, or otherwise newsworthy calls ...
Read More >>