A Secret In The Wall, A New Rooftop Deck & More Renovation Reveals From Leland's Falling Waters Lodge
By Emily Tyra | Jan. 17, 2022
Standing sentinel at the Leland dam — separate but intrinsically connected to Fishtown proper — is Falling Waters Lodge, now closed for the off-season while undergoing renovations. As co-owners Emily and Cooper Heston — shared on social media, "Our lovely beast is a mess right now. Bathrooms are torn apart, two of our decks are gone and won't be replaced until spring, there was a Pabst Blue Ribbon bottle in a wall, and there's a dumpster in our parking lot." But somehow, Emily Heston adds, "we probably love it more at this moment than any other time…"
The Leelanau Ticker catches up with Heston on what's in the works as the iconic 1960s-era lodge gets a $750K overhaul this winter:
When you purchased the lodge from family members in 2017, it previously had been Cooper's grandfather's and was ready for some TLC?
We paid market value to Cooper's mom and uncle for the lodge which was part of their inheritance. Immediately we did floors, walls, most of the furniture, and then a year later we did the kitchenettes at the same time we had the main decks redone. The building definitely had some serious 70s vibes, and before we purchased it, there wasn't a cohesive style. Some of the rooms had animal print pillows, and dated dusty rose black-out curtains, all paired with a red throw at the foot of the bed. During the period Cooper's grandfather owned the building, we saw a lot of one-and-five-star reviews — rarely anywhere in the middle — and they usually said the same things: Great location, very tired building.
What do you know of the lodge's history?
It was built by Roger Hummel in the 1960s, as commissioned by the Hollinger family [they owned and operated both Falling Waters Lodge and The Cove restaurant]. It was Hummel's first big project after graduating from UofM's School of Architecture. In 1999 Riley and Johanna Newby came to Leland to retire…and instead purchased the lodge. Riley [Cooper's grandfather] owned Falling Waters Lodge for 19 years until his passing. We do still have the original blueprints for the building!
Post-renovation, will there be any locals' hangouts at the lodge?
We are hosting an open house April 29 — assuming projects cooperate — and will absolutely be inviting the community. We initially dreamed of making the lodge a community gathering place, but over the years we've had to retire that goal. We cannot keep up with demand on the best of days, and with our outdoor decks being the only shared spaces, it's not realistic. That goal has shifted instead to improving the business so it's a place townsfolk can be proud of, instead of an eyesore like it was for years. We are also looking forward to being able to stay open longer into the season; we plan to be open through New Year's Eve again this upcoming season.
Any notable changes to the exterior?
We are working with contractor Richard Baldwin and designer Jen Caplinger — grateful to have such talented and thoughtful people giving their all to our massive undertaking. Tentatively, we'll repaint the entire exterior this fall. We also have an erosion project very slowly in the works – our piece of land above the dam is slowly eroding in the water and we've been working with Baldwin Homes to remedy that.
Word is there's a rooftop deck coming?
Yes! We've been dreaming of this for at least seven years. That rooftop is part of a large apartment's views and we realized people were partying on it anyway — and as it wasn't a deck, the roofing material wasn't designed to have people or animals on it, and there weren't railings. Now, this spring when we open, that room will have a large private deck, complete with safety precautions! It might become one of my favorite spaces in the lodge.
Tell us about the PBR bottle found in the wall? It seems the bottle is from the 70s. One of the men doing demolition found it, and we definitely felt a sense of kinship with the previous workers/owners when we saw it. We have an irreverent approach to being business owners. We care very deeply but also respect a sense of perspective and playfulness. [We do not] take our beast of a lodge too seriously, as it's almost impossible to accurately predict what to expect from any project at any time.
Meanwhile your neighbor, Fishtown, is entering its third winter of major renovations and construction — from lifting shanties, hauling new dock piles in howling winds, to giving new legs to a legendary fishery. What's that like to witness?
Many things are happening in our little corner of the county right now! Fishtown Preservation is doing an inspiring job protecting such an important and beloved space. We are lucky to have such dedicated stewards handling a project that absolutely benefits us as well.
What kind of investment is the renovation for your business?
We're spending almost three-quarters of a million on this winter's projects. When we originally had the building appraised in 2017 prior to purchasing it, our appraiser suggested we immediately put a million into it and raise prices to upwards of $1,000/night. We balked at the idea of ever putting a million into it, and at the idea of pricing out so many of our beloved guests. However, about five years into ownership, the projects we're doing this winter will easily put us above a million dollars in renovations. It feels amazing to have new and returning guests getting to enjoy the work we've put in. Our prices have increased — as incrementally as we can manage — and have led to pay raises for our staff and allowed us to keep steadily improving a building we've loved for so long.
Comment
Food Sovereignty Program Sees Third Harvest For Grand Traverse Band
The summer harvest is upon us, and out on a farm in Peshawbestown, good things are growing. ...
Read More >>
Personalities Of The Peninsula: Boatbuilder & Man About Town David Dean
You might have met David Dean out and about in Leelanau County, but there's so much more ...
Read More >>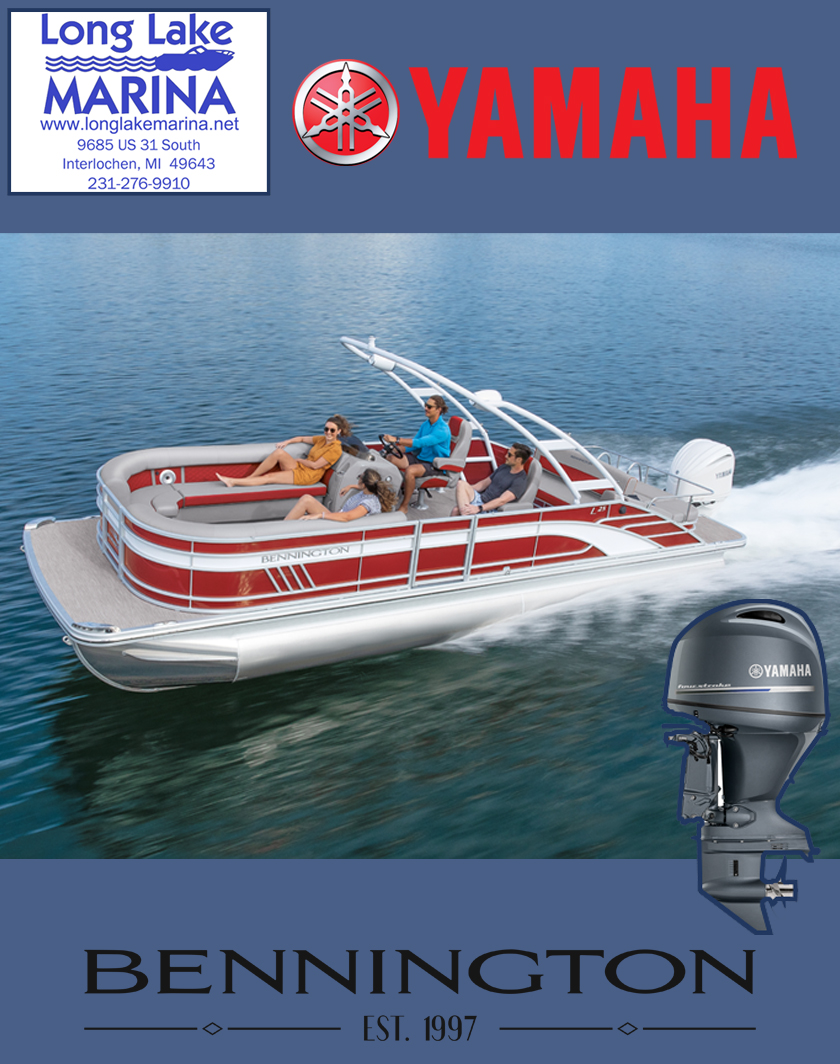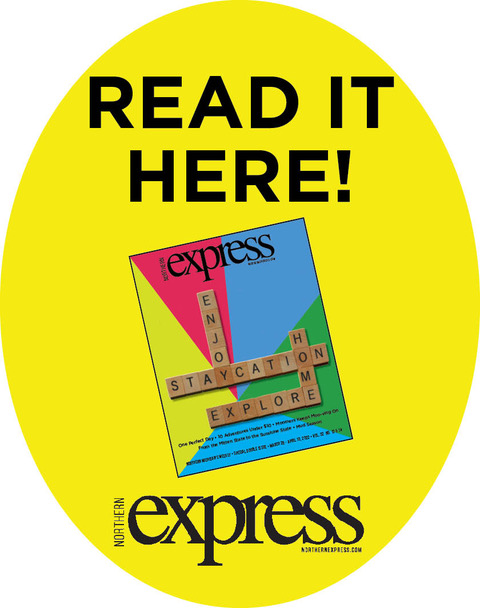 Potential Benzie Visitors Center, Seasonal Workforce Housing On Agenda For Sleeping Bear Gateways Council Meeting
In the past year, Sleeping Bear Gateways Council (SBGC) has begun a project to address the area's ...
Read More >>
Free Junior Ranger Program Inspires A New Generation of Anglers
Fishing for fun and knowledge? Why not? At Sleeping Bear Dunes National Lakeshore, the Junior Ranger Angler ...
Read More >>