Emelia Schaub, Leelanau Luminary And Pioneer, Inspires New Award
By Ross Boissoneau | Sept. 24, 2021
The influence and inspiration of Lake Leelanau's Emelia Schaub continues to grow, even after her passing more than two decades ago. She is now the namesake for a new Emelia C. Schaub Pioneer Award, which will be presented to its first recipient later this year by the Tip of the Mitt Region of the Women Lawyers Association of Michigan (WLAM).
"Our outreach committee was inspired by Ms. Schaub's remarkable professional and personal legacy. We decided almost immediately that we wanted to honor her by naming our first regional award after her," says Amanda Skeel, president of the Tip of the Mitt Region of WLAM. "We owe her a debt of gratitude."
So who was Emelia Schaub? The longtime Leelanau County resident was Michigan's first female prosecuting attorney, the first woman in the country to successfully defend a murder suspect, an honorary member of the Grand Traverse Band of Ottawa and Chippewa Indians, a co-founder of the Leelanau Historical Society, a member of the Michigan Women's Hall of Fame, and a ''Champion of Justice'' as appointed by the State Bar in 1991.
She's even the namesake for a popular park and access point on Lake Leelanau: Emelia's Landing, a.k.a. Emelia's Dock. "That's where her office was," says her nephew Ray Schaub, who lives just a few doors down from where she lived in the village of Lake Leelanau.
"Because we are a new WLAM region, we have been trying to learn all we can about notable women attorneys from within our region," says Skeel. "We were pleasantly surprised to learn that a woman lawyer from our region had not only accomplished so many professional firsts, but also that she had served as secretary and treasurer of WLAM in its earlier years."
Schaub was born in a log cabin just north what's of now the village of Lake Leelanau in 1891. According to the Michigan Bar Journal, she always wanted to be an attorney. So she saved her money from jobs at her family's country store, a telephone office, and the Leland Post office. She then set out to begin a legal career that would end up spanning nearly 80 years.
Her first stop was Grand Rapids, where in 1915 she attended MacLachlan's Business University in Grand Rapids (now Davenport University). She became a secretary at an insurance firm in Howell in 1916. Her employer was an attorney who had worked his way through college. She followed in his footsteps, enrolling at the Detroit College of Law and earning a Masters of Law from the University of Detroit.
It was in the Motor City she began her illustrious law career, opening a practice in the Lafayette Building downtown.
Detroit is where she won that murder case in 1926, and soon she found herself a champion of the underdog, or what the Michigan Supreme Court Historical Society calls "a voice for the voiceless." In 1932 she obtained a Writ of Habeas Corpus for a 23-year-old who had been detained in prison for over a year while U.S. Immigration Officials tried to find grounds for deportation. Later that decade she secured a refund in tuition paid by 13 Detroit women when the instructor running a sewing school without a license failed to fulfill her agreement with them.
Though successful in Detroit, she was drawn home to her beloved Leelanau County, where she was elected the county's prosecuting attorney in 1936. She was the first woman to be elected and serve as prosecutor in Michigan. (Potential predecessor Merrie M. Abbott had been elected prosecutor of Ogemaw County in 1898 but was ousted by order of the Supreme Court order the following year.)
Perhaps her greatest achievement – certainly the one with the longest-lasting and most profound consequences – was the work she did on behalf of the Ottawa and Chippewa tribe of Leelanau County. "The Grand Traverse Band was losing its reservation to back taxes," says Ray Schaub.
When she was approached to help, Emelia Schaub wrote to federal officials, then took her case all the way to President Franklin and Eleanor Roosevelt to help secure the tribe's right to continued possession of its lands. When those efforts were stymied, in 1943, on behalf of the County Board of Supervisors, Schaub petitioned the state of Michigan for title to those lands, which the county would hold in trust. Seventy-seven acres were turned over to Leelanau County ''for Indian community purposes.''
In recognition, Schaub was made an honorary member of the Ottawa and Chippewa tribe in 1943. When the Grand Traverse Band of Ottawa and Chippewa Indians applied for Federal recognition 35 years later in 1978, the success of the effort was due in large part to the fact they had an established land base in Peshawbestown and had lived there continually for 128 years.
Somehow, she also found time to write a history of the Schaub family. The 174-page tome titled Family Yesterdays is in archives at the Leelanau Historical Society & Museum. Executive Director Kim Kelderhouse shares, "she was one of our founders. A photo shows the first meeting in 1957. To have an image from our first meeting always has been really special to our history."
After six terms as prosecutor in her home county, she continued as a general practitioner for nearly 40 years. "She still did probate work into her 90s," says Ray Schaub. Indeed, she was still making occasional court appearances even after her 100th birthday.
Emelia Schaub died in 1995 at 103. She left a mark on the county, and those of a certain age still remember her fondly. "She was always there for counsel. And she'd always help tribal members any way she could," says Ray Schaub.

Pictured: Sisters Emma and Emelia Schaub at the telephone office inside their family's general store, Simon Schaub Dry Goods and Groceries in Lake Leelanau.

The first meeting of the Leelanau Historical Society at the community hall of Burdickville, November 1957. Left to Right: George Anderson Sr., Preston Smith, Nan Helm, Mrs Elmer Billman, Emelia Schaub, Elmer Billman, George Francis, and Bernie Rink.
Comment
Solon Township Aims Higher For Parks; $3M Laker Park Now Open
Solon Township residents are being asked for their input — by October 30 — on a five-year ...
Read More >>
Latest Leelanau Blotter And 911 Report
The Leelanau Ticker's weekly look at the most alarming, offbeat, or otherwise newsworthy calls to the Leelanau ...
Read More >>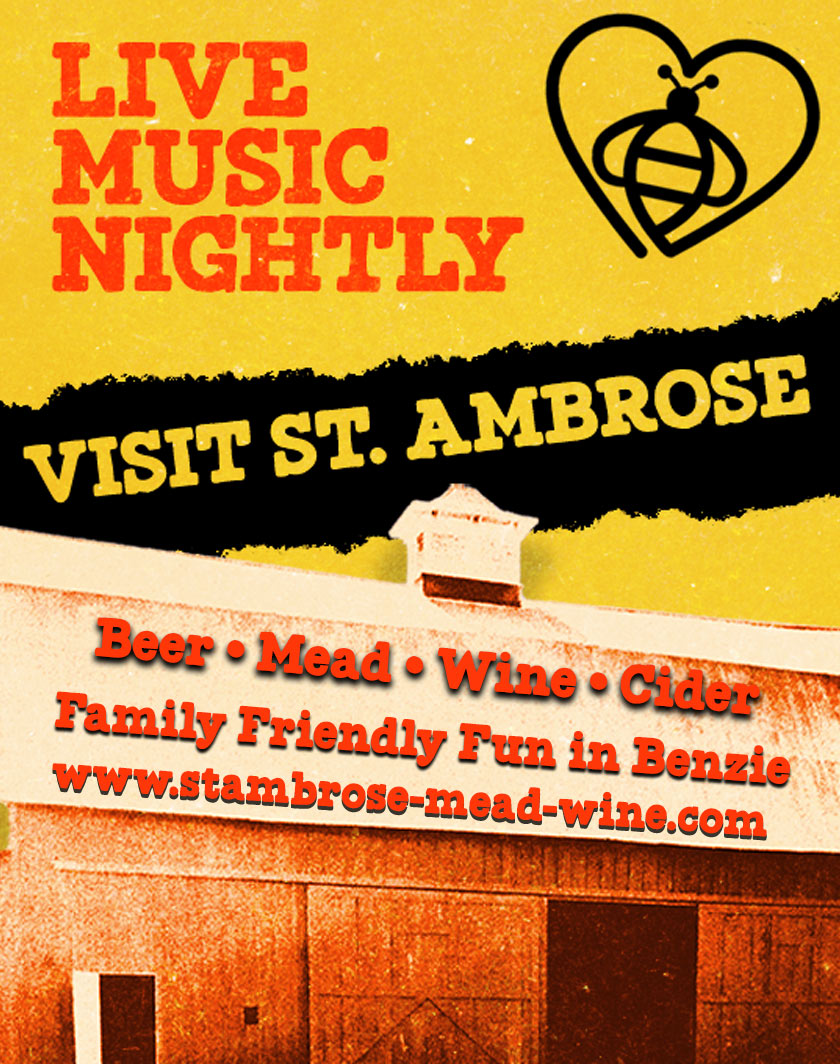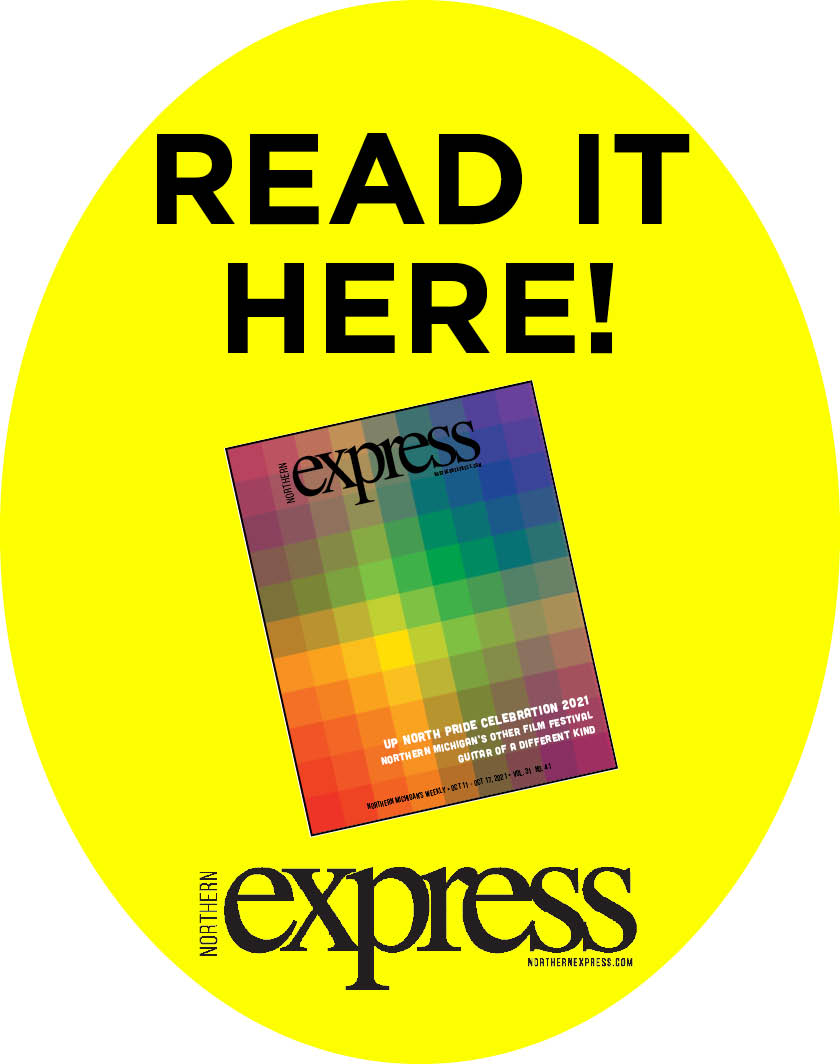 Leelanau Conservancy Hosts Week-long "Fall For Leelanau" With Color Tours, Hikes & Live Music
Leelanau locals can immerse themselves in nature — during peak color week — through various Leelanau Conservancy ...
Read More >>
Do You Know Leelanau's Mushroom Man?
Jim Moses and Linda Grigg of Maple City met and bought their Burdickville Road farm, Forest Garden Organic Farm, ...
Read More >>