Grand Traverse Band's Leelanau Sands Casino & Lodge Celebrates 30 Years In Peshawbestown
By Craig Manning | May 31, 2021
While Peshawbestown's Super Bingo Palace and earliest iteration of "the Sands" casino started in 1984, it was May 1991 that the current Leelanau Sands Casino & Lodge opened its doors. To mark the anniversary of this famed northern Michigan institution, we revisit the history — from the legal entanglements that surrounded its inception, to the recollections of David Arroyo, chairman of the Grand Traverse Band of Ottawa and Chippewa Indians (GTB), from many years he spent working there.
Arroyo tells the Leelanau Ticker he's "immensely impressed" at what GTB accomplished with the Sands over the decades, noting that the tribe has kept operations totally in-house (as opposed to hiring a third-party management firm) and praises the "intelligent, brilliant people" from the tribal community who stepped up, learned the ropes of a new industry, and kept the casino rolling and growing even through the tumultuous early years.
Today, there are more than two-dozen casinos scattered throughout Michigan. Rewind to the early 1980s, though, and there were precisely zero. Economic hardship on Indian reservations at the time led some tribes to seek new employment and revenue opportunities by opening bingo halls, and success on that front pushed tribal leaders to look beyond bingo toward casino-style gaming operations.
At the time, Michigan — like most other states in the country — banned almost all types of gambling. In The Eagle Returns: The Legal History of the Grand Traverse Band of Ottawa and Chippewa Indians the author, Michigan State University law professor and GTB member Matthew L.M. Fletcher notes even bingo was "strictly limited" by state law.
1984 proved to be a game-changing year for gambling in Michigan. The tides started turning when a member of the Keweenaw Bay Indian Community, named Fred Dakota, pushed back against the state's right to enforce its casino ban on sovereign tribal nations. Dakota defied state law by starting a makeshift "casino" in his garage. But other tribes soon followed his lead, and on July 4, 1984, the Bay Mills Indian Community in Brimley, Michigan opened Kings Club Casino, Michigan's first tribally owned casino.
Shortly thereafter, GTB opened both the Super Bingo Palace and Leelanau Sands Casino in Peshawbestown, bringing tribal gaming to the Lower Peninsula for the first time. Michigan was ahead of the curve on this battle: Arroyo says that GTB was "probably one of the first tribes to in the nation to have a casino," as well as — for a time — the only option for anyone looking to partake in casino gambling south of the Mackinac Bridge. That exclusivity drove a huge amount of traffic to Leelanau County.
"I remember when the first casino went in, we were just kids," Arroyo says. "My friend got a job as a parking lot attendant, so we'd visit him; it was always a lot of cars. Back then, I think the only other casino was [Kings Club] in the Upper Peninsula. So it was exciting. Back in the early years, sports players would come in. There were Red Wings that would come in, and then some Detroit Pistons that would come in."
Even with the crowds, it was anything but smooth sailing for GTB. Fletcher notes that GTB's first move into anything approximating casino gaming — to start offering bingo "at stakes far higher than was allowed under state jurisdiction" — immediately drew the eye of state and local law enforcement, both of which threatened to shut the bingo hall down.
Those threats presaged a lengthy battle between the Michigan native tribes and the state — one that didn't even subside in 1988, when Congress passed the Indian Gaming Regulatory Act and created a regulatory structure for allowing tribes to open casinos on their land. Under that law, tribes throughout the United States could operate, but only if they had a compact with their state government. Fletcher notes that the first 18 months of negotiations between the tribes and then-governor James Blanchard "went nowhere." Eventually, the tribes sued the state "under a provision in the gaming act that required state governments to negotiate a compact in good faith." Most of Michigan's tribes, GTB included, wouldn't have a compact in place until 1993 — with slot machines proving, in particular, to be a sticking point.
Despite the ongoing negotiations and legal entanglements in 1991, GTB completed construction on the new location of the Leelanau Sands Casino, financing the project "using private loans supplemented by federal economic development grants and the tribe's own revenues," notes Fletcher. That location is still the home of Leelanau Sands to this day.
Arroyo recalls he got his first job — at the Bingo Palace — in 1990, during the summer between his junior and senior years at Northport High School. He transferred over to the new Sands location in 1992, working first as a bartender, then as a table games dealer, then as a pit boss, and finally as a table game supervisor. He ultimately left the casino in 2004, when he was elected to tribal council. Arroyo looks back fondly on those days, from the people he worked with to the patrons "from all walks of life" that he had an opportunity to meet. Most of all, though, Arroyo is proud of how Leelanau Sands was able to transform the fortunes of the GTB tribal community.
"It was a boom for us, because it helped help to fund our tribal government," Arroyo says. "We have a revenue allocation ordinance that distributes 25 percent [of casino revenues] for our government operations. [That revenue] really helped us get back to where we were and where we needed to be. Because when you look at our history, so much was taken from us. In 1980, we were federally recognized, but really, you could use that term 'recognized' interchangeably with 'reaffirmed' or 'reestablished.' Without gaming, it's hard to imagine where we would be today."
Arroyo continues: "I think when you look at what gaming has done for us, as a sovereign nation, it's given us opportunity, economic prosperity, and employment. It helped me raise a family, and I know that's the case for every other tribal member who's worked there. But not just tribal members: We employ a lot of non-members as well. And…when you combine both casinos and Grand Traverse Resort, we're now one of the biggest employers in northern Michigan."
Comment
Personalities of the Peninsula: 5th Generation Fishmonger Nels Carlson
If you've been to Leland's Fishtown in the past decade, you've likely seen Nels Carlson processing, brining, ...
Read More >>
Northport Pub & Grille Now Open With Locally Sourced Menu
The doors to Northport Pub & Grille (NPG) are officially open, with Chef Bryon Figueroa and Sous ...
Read More >>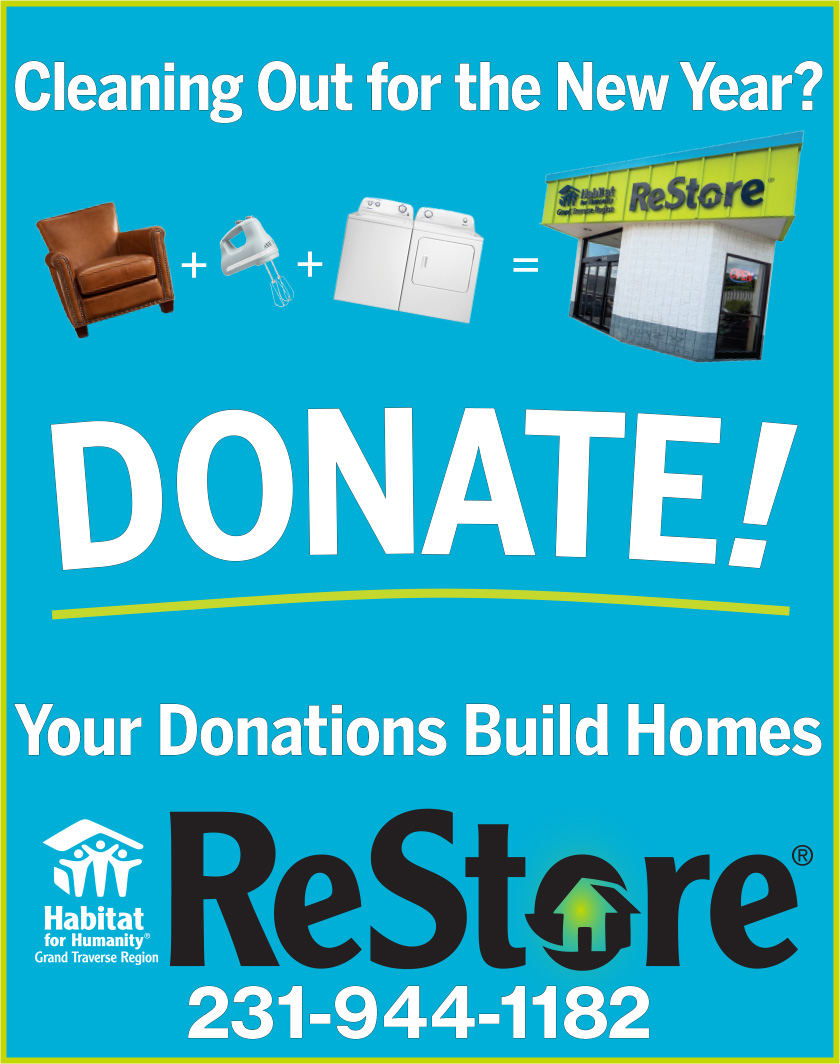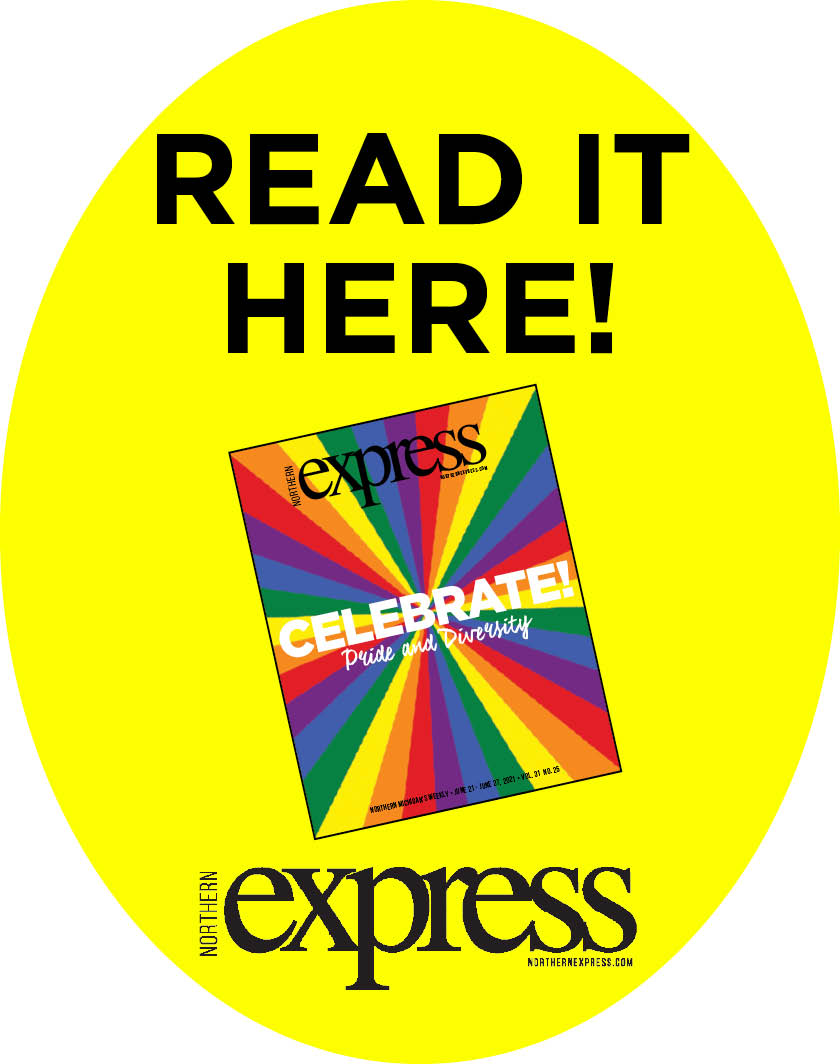 Leelanau Residents Share Their Stories In The "Celebrate Pride and Diversity" Issue Of The Northern Express
What's it like to grow up in, move to, and live, work, or raise children in a ...
Read More >>
Property Watch: See The Sunset From Storm Hill
The Storm Hill development on the coastline in Empire — once the estate of 19th-century lumber baron ...
Read More >>