Hospitality Businesses Brace For Winter, Leelanau-Style
By Emily Tyra | Nov. 27, 2020
Several of Leelanau's hospitality businesses are braving the season ahead by investing in winter-friendly spaces, hoping to maintain revenue streams, safely space patrons, and keep their year-round staff.
And they're not alone.
The Leelanau Peninsula Economic Foundation spread the word to local business owners last week that $1,000 to $10,000 "Weatherization Grants" are available -- first-come, first-served -- through the Michigan Department of Labor and Economic Opportunity (LEO).
LEO is providing federal CARES Act funds to help small businesses expand their capacity by adding winterized, temporary outdoor structures and other necessities such as portable lighting and heaters. The response was so tremendous, the grant application site closed to new applicants by midnight the same day it opened. (LEO has since announced that $3,000,000 is ready to be awarded.)
And the hospitality industry at large in Michigan finds itself in a precarious position with the combination of dropping temperatures, indoor seating currently on pause, and capacities for patrons otherwise in flux. Among the economic data the Michigan Restaurant & Lodging Association (MRLA) recently released via its "Don't Leave Michigan's Hospitality Industry Out in the Cold" campaign: seventy-four percent of Michigan operators say they don't expect their restaurant's sales to return to pre-coronavirus levels within the next six months.
Shelters such as igloos and tents are popping up at venues across the region to keep diners warm and safe in the meantime — and leave it to Leelanau ingenuity to take the DIY-spirit a step farther.
At French Valley Vineyards, located between Cedar and Lake Leelanau, property manager Bert Walters used wine bins and apple crates to fashion an open-air, wind-resistant sitting area for guests. Winery staff is banking on customers embracing winter climes, with a request to "bring your own blankets," and to dress for the weather. Winter hours are still listed as TBD on the winery's website, but the patio is open today, Friday, Nov. 27 and Saturday, Nov. 28.
David and Theresa Gersenson, owners of Broomstack Kitchen & Taphouse in Maple City, are focusing on carryout business right now, but tell the Leelanau Ticker that teaming with Bay Area Recycling for Charities to install upcycled tiny houses or "life pods" for expanded outdoor seating is still in the works.
And still another creative solution: Near Maple City, Graeme Leask and the staff at Little Traverse Inn have been constructing temporary "fishing shanties" on the front lawn of the inn. Leask says after its annual fall break, the pub returns to business today, Friday, Nov. 27, "with outdoor dining in our ice shanty village and continuing to do carryout for all." Follow Little Traverse Inn on Facebook for updates on outdoor seating in the ice shanties.
Meanwhile, Suttons Bay Ciders staff tell the Leelanau Ticker they have two igloos arriving this week.
And, of course, there are who those who pioneered igloo seating before this pandemic year, but are taking it up a notch. Drew Lutke, co-owner at Hop Lot Brewing Co. says the brewery/eatery added six igloos to its Suttons Bay property for a total of 18. He keeps a minimum of five fires going in the beer garden on weekends to space patrons, and added policies and technology intended to keep customers and employees safe.
He says that during Michigan's three-week pause targeting indoor social gatherings and other group activities, occupants of an igloo must be from the same household, and the brewery is not accommodating bachelor/bachelorette parties or party busses for now. Igloos are cleaned and sprayed with an electrostatically charged disinfecting mist and ventilated for a minimum of 10 minutes between each reservation, which can be scheduled via Hop Lot's social media sites, and website.
As Leelanau newcomer Farm Club heads into its first winter, co-owner Allison Jonas says the farm/restaurant/brewery/marketplace has shifted hours to maximize the daylight for outdoor guests and now has a farmers market and breakfast items on Saturdays. "We've already had lots of people show up bundled and ready," Jonas says. "We have the outdoor fires roaring, wool blankets and hot food available to order from the kitchen."
Jonas adds she is "encouraging people to ski and fat tire bike to us, since we are safely accessed from the TART trail. We are hoping to carve more trails in the property as well."
Rove Estate, too, offers a snowshoe and cross-county ski trail through its vineyard and surrounding property to wintertime winery guests (and has since 2017), with co-owner McKenzie Gallagher adding that this year, "we will have our heaters, and open seating available on our covered deck, along with picnic tables on the patio. We will be serving hot mulled cider and have blankets available, sanitized between each use. We are always pivoting."
Pictured: Hop Lot Brewing Co.'s beer garden and igloos (photo by staff member Isaias Mancilla); Little Traverse Inn's "ice shanty village;" French Valley Vineyard's wine tote windbreak for the patio.
Comment
Emelia Schaub, Leelanau Luminary And Pioneer, Inspires New Award
The influence and inspiration of Lake Leelanau's Emelia Schaub continues to grow, even after her passing more ...
Read More >>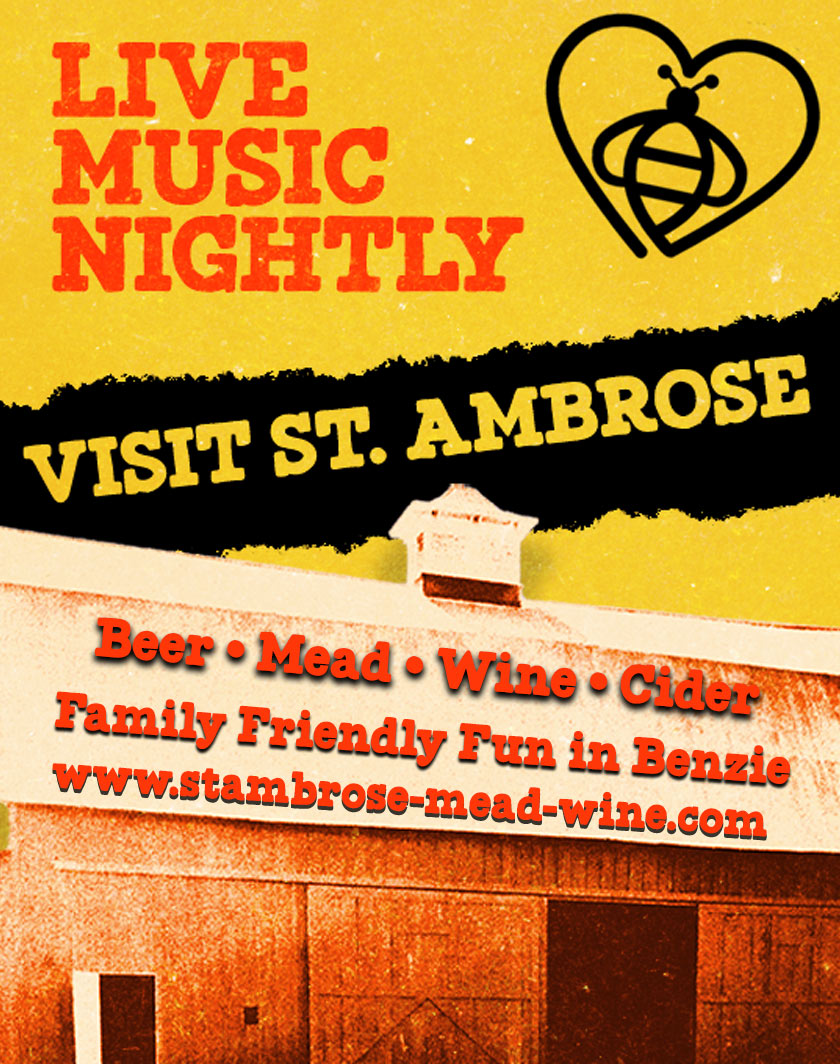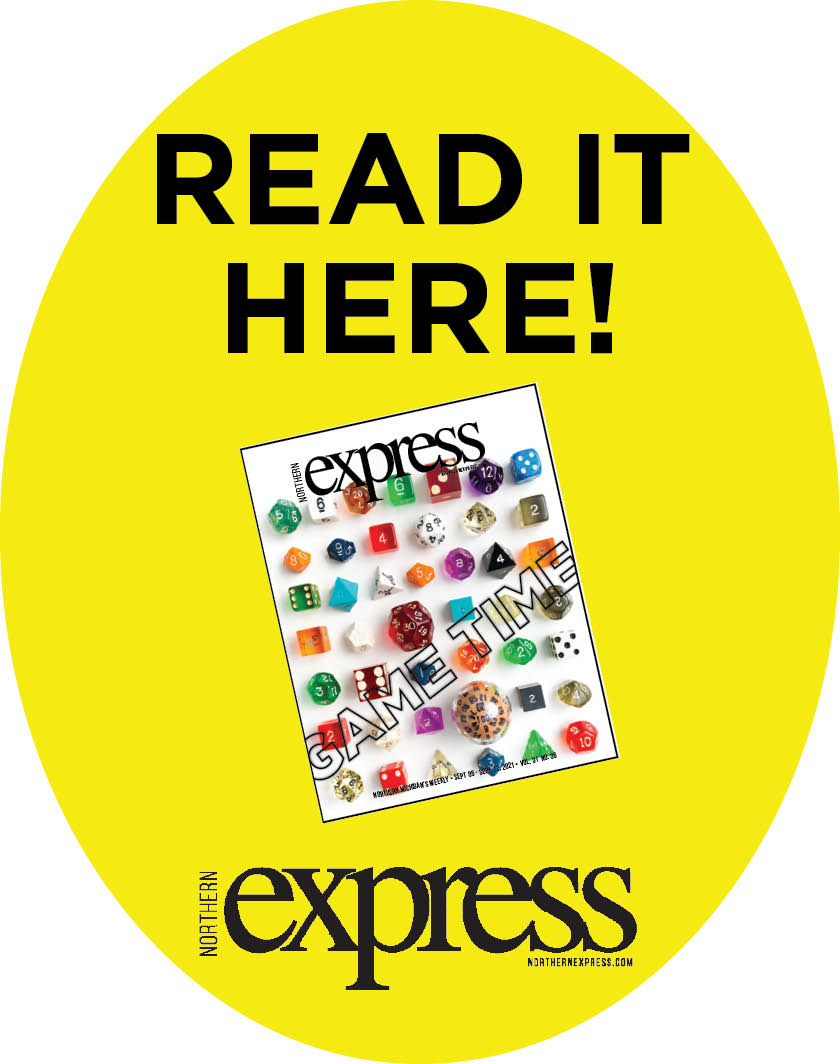 You Can Now Research Peshawbestown Genealogy Online Dating Back To 1850
The Traverse Area District Library (TADL) has digitized more than a century of birth, marriage, and death ...
Read More >>
Leelanau's State Rep Champions Childcare, Bipartisanship And Will Seek Re-Election
Leelanau's state representative says bipartisanship is alive and well in Lansing, he will run again despite huge ...
Read More >>