Lake Leelanau Native Returns Home To Join LLLA In Its Biggest Year Yet Battling Invasive Aquatic Weeds
By Emily Tyra | April 18, 2022
Lake Leelanau Lake Association (LLLA) is heading into its third summer fighting Eurasian watermilfoil, North America's most aggressive invasive aquatic weed. Left unchecked, it can grow dense mats at the surface and spread throughout the nearshore and shallows — with sobering implications for almost every aspect of life on the lake. Tom Hiatt, LLLA's president, says 2022 is "the most significant year in the fight yet. LLLA's goal is to deal a decisive blow against Eurasian watermilfoil before it spreads further."
And it has a new secret weapon leading the charge: aquatic ecologist Annalise Povolo (pictured above left and right), a Lake Leelanau native and graduate of Leland High School, whom LLLA's board recently appointed to the newly created role of director of administration and programs.
Povolo is LLLA's first full-time employee, after being involved for the past two summers as the dive team leader for its Aquatic Invasive Species Remediation and Monitoring program. She returns to the region after completing her master's degree in aquatic ecology from the University of Bremen in Germany.
"We are incredibly lucky to have someone of Annalise's background and experience leading our efforts," shares Brian Price, the association's contracted lake biologist. "She knows the lake from top to bottom — literally. With her skills, she could have gone anywhere. We're thrilled that she has chosen to work with us to protect Lake Leelanau."
When Price first found Eurasian watermilfoil (EWM) in 2019, the volunteer-run association was immediately thrust into an unprecedented war with the weed which was originally introduced in the U.S. as an aquarium plant. Once established in a lake, EWM is believed to be impossible to eradicate and can only be controlled.
Fighting EWM quickly became the largest expense and most intense focus of the lake association. Working together with Grand Traverse Band of Ottawa & Chippewa Indians (GTB), the two groups have been spending at least $150,000 a year on this effort.
This summer Povolo, a certified SCUBA diving instructor, expects to be underwater five days a week actively tackling EWM. She will work closely with Price, teammates from GTB, and Ron Reimink, who is the contracted EWM project manager.
They will be using lake bottom blankets to kill large patches of EWM, and dive to remove smaller infestations by hand. The program will also involve the deployment of monitoring technologies — including aerial and underwater drones — to map and monitor infested sites. The initiative will involve preventive measures including the construction of at least one additional boat cleaning station (one was constructed last summer).
Povolo is employed by LLLA, "however, without the extraordinary support from the Keller family," shares Hiatt, "the association would have found it difficult to afford to hire Annalise."
The Keller name might be familiar to readers: Last summer Hiatt revealed at LLLA's annual meeting at Fountain Point Resort that a couple with intergenerational ties to Lake Leelanau stepped forward with an endowment of "sufficient size to generate the income needed to meet the costs of preventing and controlling invasive aquatic species in Lake Leelanau for years to come." Jennie and Darren Keller had volunteered to take the lead to help establish a foundation with a goal of raising $5 million dollars.
The formation of this brand-new public foundation effectively ended the hotly debated establishment of a lake preservation board. Some lake property owners objected to a potential lake board, which could assess riparians and collectively pool resources to protect the lake.
Before the Kellers stepped forward, "we saw no other realistic path of putting in place a sustainable income stream to protect the lake from this threat in a timely manner," Hiatt shared last summer.
A note on this: This announcement was incorrectly reported at the time to suggest that the Kellers were personally committing $5 million to establish the new foundation. Rather, to date, donors have committed $2.5 million dollars. These funds will match, dollar-for-dollar, any additional funds contributed to the foundation up to $2.5 million.
Friends of Lake Leelanau Foundation (Friends) is currently seeking leadership gifts to fund the endowment and breathe even more life into it.
Hiatt explains that the LLLA — a 40-year-old organization with 475 members — will continue to lead the effort implementing programs necessary to protect Lake Leelanau. Meanwhile, Friends will provide a source of revenue to maintain the purity and integrity of the lake.
Friends is currently governed by three board members: Jennie Keller, Jim Grogan, and Tom Hiatt. Hiatt is also acting as a liaison between the two organizations.
"Friends' highest priority for the foreseeable future will be to provide a source of recurring funding to prevent, monitor, control and — whenever possible — remove invasive aquatic weeds from Lake Leelanau," shares Hiatt, noting that they are "beginning the fundraising campaign in earnest" this summer. More than 40 individuals have volunteered to work on the campaign committee, from both South and North Lake Leelanau.
"Over the course of this summer and the next year or two, supporters of the foundation will be seeking to raise funds to help Friends reach its fundraising goal of $5M to $6M," says Hiatt.
But how will LLLA's current and urgent EWM eradication efforts be funded until Friends is up and running? "Jennie and Darren Keller are personally contributing $225,000 to LLLA this year," shares Hiatt. The Kellers will also cover most of the cost of the association's battle against invasive species in 2023 and 2024.
Once the Foundation's assets are in place, the earnings from the endowment will be used to continue the fight: There will be a need to undertake comprehensive surveys of the lake's vegetation using drones and sonar scanning, in combination with physical inspections, to make sure EWM remains in check and does not migrate to new parts of Lake Leelanau.
In her new role, Povolo will fight EWM and other invasive species on the lake, while also garnering general support of neighbors on the lake and stakeholders in the region through education and fundraising.
"Annalise truly understands Lake Leelanau's environmental assets and challenges," says Hiatt. "She knows the people in this community and understands how much we value the lake's pristine beauty."
Notes Povolo, "It's the lake I grew up on, and coming back and connecting with the community is the cherry on top of the sundae. With the funding we are coming into...we want to increase our productivity and raise more awareness about what we need to sufficiently and adequately act as stewards for Lake Leelanau."
Comment
A Historic Great Lakes Mapping Project, Right Here In Leelanau County
Contrary to popular belief, the oceans aren't the only bodies of water on Earth hiding a few ...
Read More >>
Property Watch: Gateway to the Forest
How'd you like it if your backyard butted up against a sprawling, 1,000-acre plus tract of forest ...
Read More >>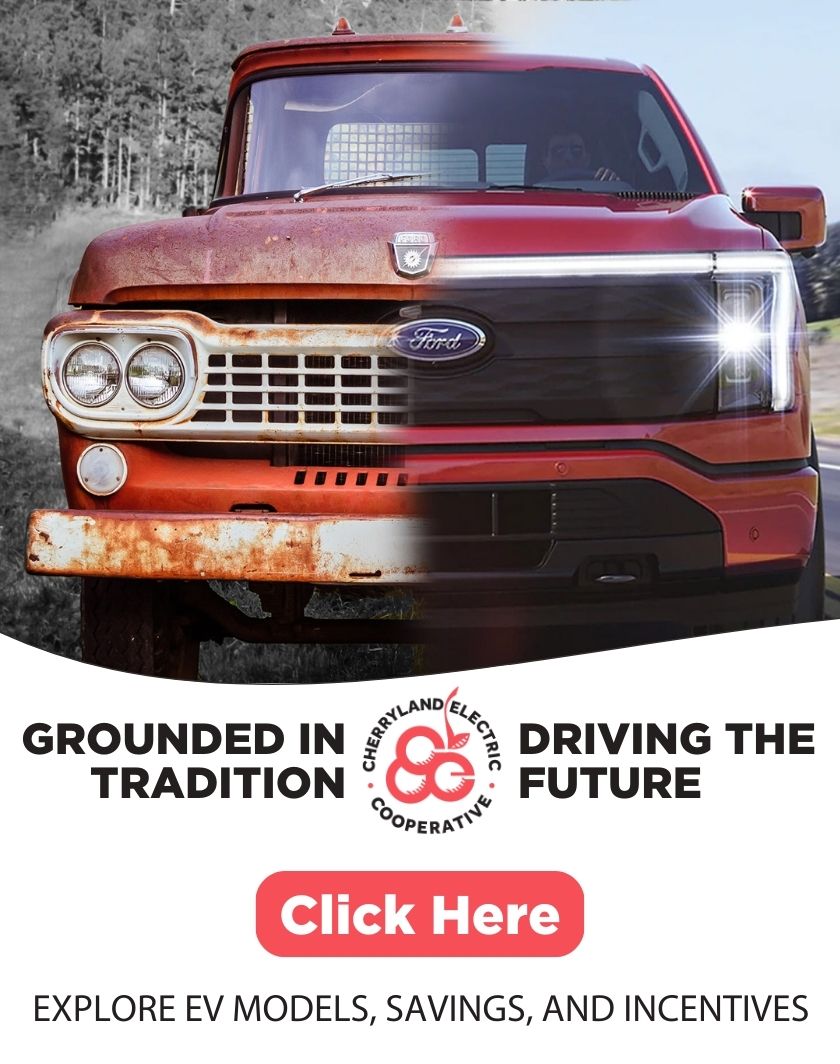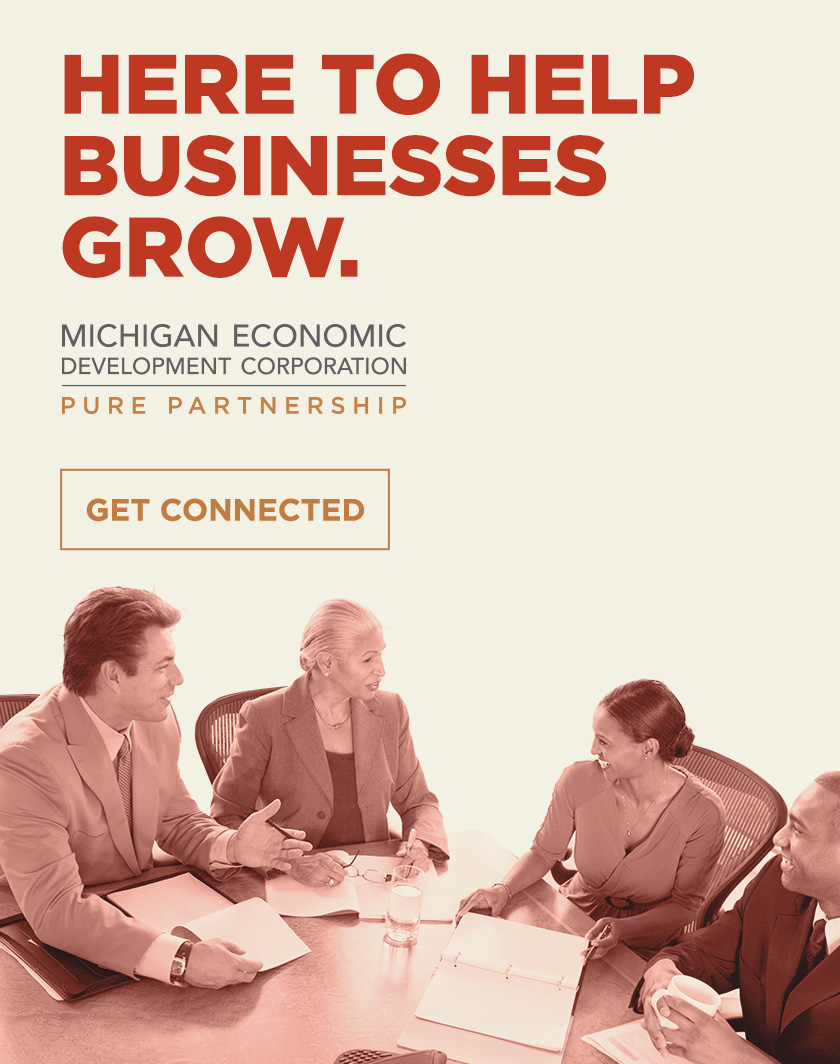 Bridging the Signal Gap: Verizon, T-Mobile Plan More Cell Towers to Boost Coverage
Dropped calls, undelivered texts, and sluggish data connections throughout Leelanau County have prompted frustration and raised concerns ...
Read More >>
Leland Township Considers USDA Financing For New Offices, Future Expansion Project
A loan from the United States Department of Agriculture (USDA) could save Leland Township more than $10,000 ...
Read More >>