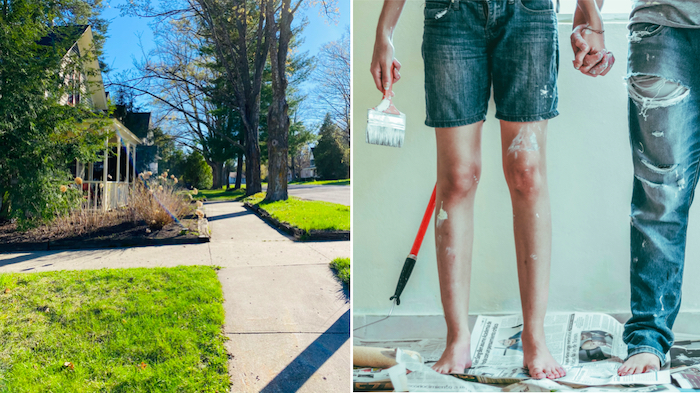 4 Homes In Leelanau Under $250k: Inside The Desperate Hunt For Affordable Housing
By Emily Tyra | May 10, 2021
The tsunami of people buying property on the Leelanau Peninsula — many second-home shoppers from downstate and out of state — has led to bidding wars and a surreal house-hunting experience not unlike a gameshow. But for young locals seeking a path toward home ownership in their home county, this overheated market has forced what was already a precarious position into one much more dire.
There's an inventory issue, certainly; but it's most glaring in the starter home range, specifically: As of press time, there were 99 single family homes listed in Leelanau County (the majority with contingent offers or pending sales). Of those, there were 20 single family homes listed for under $350,000; and just four homes under $250,000.
So who is shopping for their first home in the county?
Chelsey Skowronski is the owner/maker at Poppy Things in Suttons Bay, a burgeoning boutique which just celebrated a storefront expansion over the weekend. She and her husband are both from Leelanau County; Jason grew up in Suttons Bay and Chelsey was born and raised in Cedar.
Miriam Owsley, who works in communication and marketing in Traverse City, grew up in Empire, where her parents still live. These young professionals currently rent in the county and are working with real estate agents to buy their first home.
Explains Skowronski, "I'm fortunate, this has been my path since I was twelve: living here, having a business here and raising my kids here. The business is doing well enough that we can get pre-approved. This is my heart, and I'm really happy with what I've built here. I will work hard for my dream, but of course the timing is when the housing market is insane."
For Owsley, the home hunt coincided with an abrupt change in her rental status. She had been leasing a house outside Maple City, where she had found "a great sense of community and learned the value of good neighbors." She had been planning on re-signing, but instead received a call — late in March — informing that the lease would be terminated as of May 1. Owsley's understanding? "My landlord, who lives out of state, had a local friend who is in need of housing." Owsley was able to negotiate staying until June 1, adding that her landlord "was not aware of the housing frenzy we are experiencing here."
Now Owsley "was in the hot seat…I had to start frantically searching. I work in communication, and I exhausted my list of people to call with dead ends." Desperate, Owsley put herself out there on social media, at "full risk of the comment section," for any possible leads.
Owsley's rental budget is $1,500 — the going rate, she says, for something that would have been $900 in 2015 — or she was looking to purchase a house under $250,000 in either Leelanau or Benzie counties. Skowronski tells the Leelanau Ticker, "Our budget is our top dollar, which is $350,000. For us that's a lot of money. Right now, our budget will get you very little in Leelanau County."
What's more, says Owsley, "despite the asking price, buyers are coming in with all cash and blowing all kinds of traditional offers out of the water."
Indeed, in March 2021, residential sales in Leelanau County topped $21M, besting all previous records for March. A total of 39 homes were sold at a dollar volume of $21,320,319, for an average sales price of $546,674.
But how do those numbers relate to local home hunters' first-hand experiences?
"Cash to bridge appraisal gaps is important right now, with homes going 10 to 30 percent over list price," says Owsley. And asking prices may not reflect the reality of the investment, she says. The last place she toured — listed at $249,000 — would require a complete gut-job.
Skowronski says she and her husband put in an offer of $325,000 — "the asking price on a house just over the Leelanau County border, the perfect size, nice yard, and a garden" — but the sellers went with an offer "significantly over asking."
She points to what were once the county's traditional fixer-uppers and starter homes as a chance to invest in short-term rentals in a hot area. She fears this trend will quickly erode the county's sense of community. "It's disheartening," she says. "Who will own businesses and work here when they drive all of us out?"
She implores those wanting to invest in property now to consider long-term rentals, as her landlords on Bingham Road did. "We were so fortunate. They also get it. They are cherry famers, have lived in the area for years and years, I don't think they have any interest to turn it into a short-term rental."
At her Realtor's suggestion, she is also including a letter with her offers, letting sellers know her background and her intentions. "If the asking price is fair, then in the other position, with the roles reversed, I would much rather invest in my community."
Ditto Owlsey: "For investors to swoop in to flip or rent out — that's capitalism, baby. But the reality of locals being priced out has been really sad for me. I'm not looking for a slice of heaven, just a good spot that's an investment."
She adds, "I have so much empathy for people who are housing insecure, knowing the position of privilege that I am in as someone who is securely employed — I still can't find something with dignity that will allow me to move forward toward my goals."
Owsley also shares the cautionary tale that she "nearly signed a lease last week that was a scam — they had everything lined up: desperate people, real photos from a past real estate listing, and an 8-page lease that would look fine to the untrained eye." Just in the nick of time, she found a great place to rent, in Traverse City, "via a connection through Rotary." She is giving up her home search for now.
"I get it…this region is evolving, and affordable housing isn't a new concept, but this is a complex environment," she says. "Under stress people can make a bad decision."
She adds, "In the same way residents fight against having a Dollar General landing in our villages, they can channel their passion toward keeping local people in those villages. There is no reason a 4th or 5th generation local should be priced out, if they are setting goals focused on living here."
So, what can Leelanau residents do about this? Stay tuned for Part Two of this tale, where the Leelanau Ticker checks in with Yarrow Brown, executive director at Housing North, about the housing crisis specific to Leelanau County. Can it remain a place where people can live, work, and raise a family?
Comment
Personalities of the Peninsula: 5th Generation Fishmonger Nels Carlson
If you've been to Leland's Fishtown in the past decade, you've likely seen Nels Carlson processing, brining, ...
Read More >>
Northport Pub & Grille Now Open With Locally Sourced Menu
The doors to Northport Pub & Grille (NPG) are officially open, with Chef Bryon Figueroa and Sous ...
Read More >>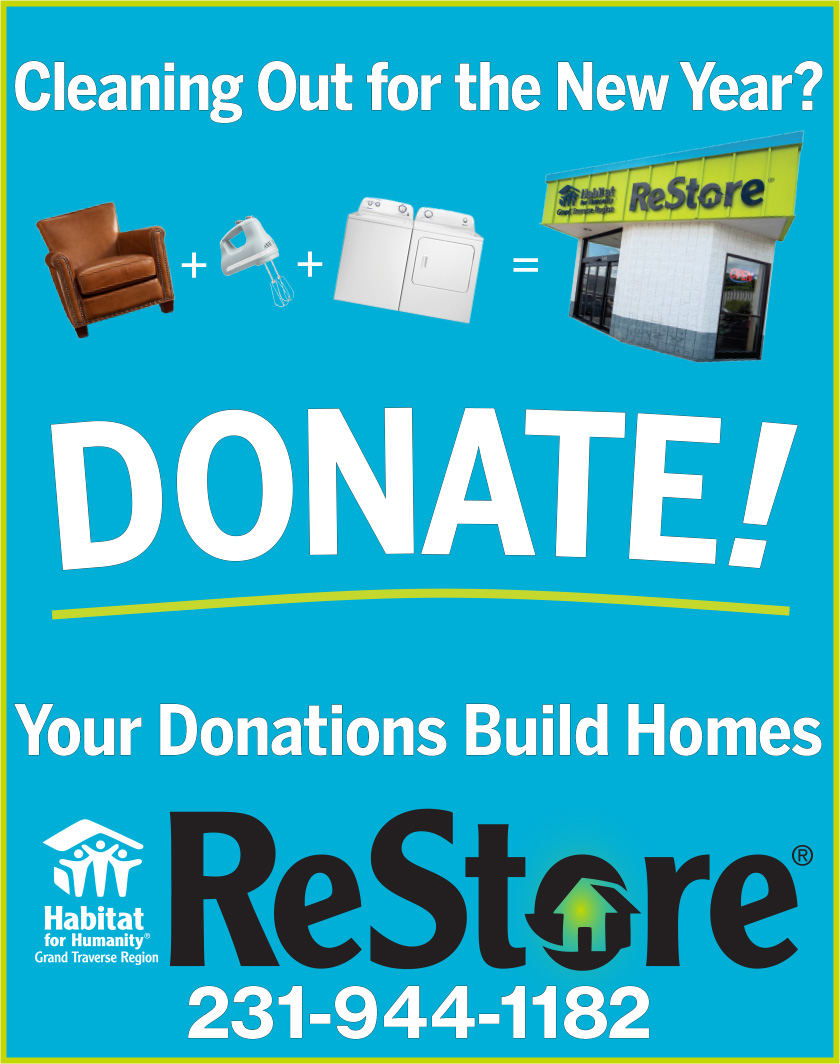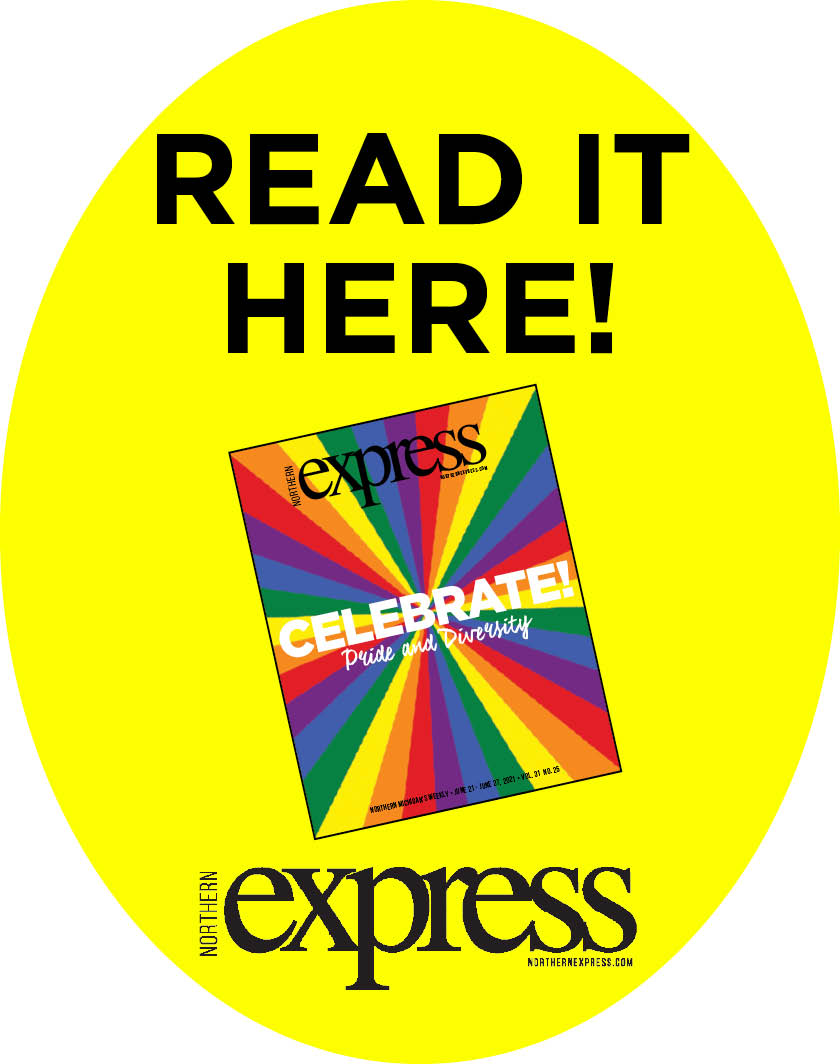 Leelanau Residents Share Their Stories In The "Celebrate Pride and Diversity" Issue Of The Northern Express
What's it like to grow up in, move to, and live, work, or raise children in a ...
Read More >>
Property Watch: See The Sunset From Storm Hill
The Storm Hill development on the coastline in Empire — once the estate of 19th-century lumber baron ...
Read More >>