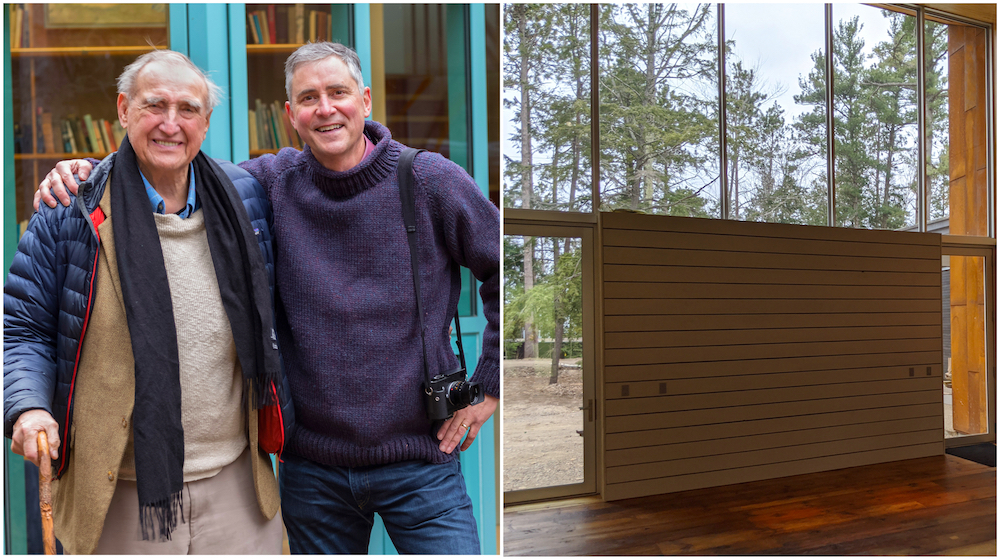 Leland's Tusen Takk Artist Residence By Famed Architect Now Complete
By Emily Tyra | July 9, 2020
Geoffrey Peckham and Patricia Melzer, residents of the famed modernist architectural site in Leland called Tusen Takk, say the new artist's space across the road from their main house was just completed this week, and a call to be their foundation's inaugural artists-in-residence is now open.
Peckham and Melzer first moved to this spot on the shore of Lake Michigan six years ago, after Peckham commissioned his good friend Peter Bohlin, founding principal of the design firm BCJ, to design a private residence which has been featured in both Dwell and Architect Magazine. Bohlin, the winner of the 2010 AIA Gold Medal, also created the iconic Apple store design and designed the homes of Steve Jobs and Bill Gates, the Liberty Bell Center in Philadelphia, and Seattle City Hall, among other projects.
Upon arrival at Tusen Takk, Peckham and Melzer immediately felt the desire to share this place with others. So Peckham worked with Bohlin to design a new artist residency space, backed by a Tusen Takk Foundation launched by Peckham and Melzer.
Bohlin designed a set of studios and a guesthouse that integrate into the forest landscape across the road from the main residence. Peckham tells the Leelanau Ticker, "We hope that these structures provide as much inspiration as the site they are situated in. The beauty of the lake and the surrounding forests and farmland is incredibly special. And July 7, 2020 was a banner day in that with the landscape finished, construction is officially finished."
Tusen Takk Foundation's newly established artist residency program just opened a call for applications to their first residencies in 2021.
Says Peckham, "we hope that the artists, writers, and composers who come to Leelanau County for a residency here will find the solitude and inspiration they need to create great work."
"Tusen Takk" means "thousand thanks" in Norwegian. Says Peckham, "we felt sharing this place with artists as a gift would return the gift, to the world, many times over. It might be strange to say that we desire a time of solitude for them but in truth, people's lives are so fast-paced these days, filled with social media and business, taking care of day-to-day things, that what artists need most is a time and a place to concentrate on their work. A residency at Tusen Takk is meant to be such a time and such a place."
Assistant director of the Tusen Takk Foundation Maggie Pavao, says the artist-in-residence program is open to emerging and established artists with a range of backgrounds in photography, printmaking, sculpture, painting, fiber arts, as well as writing and music composition.
Says Pavao, "The studios have been outfitted with some of the best equipment to welcome artists from around the world to discover the beauty of Northern Michigan. In 2021, we will host 6 to 8 artists between March and December for residencies between three and 12 weeks in length."
Artists-in-residence are provided housing with 24/7 access to the foundation's studios, which include a fully equipped digital photography studio and analogue darkroom, an etching studio for printmaking, a 63" Glimakra Swedish floor loom, and a painting studio able to accommodate making large works. Residents are also provided an honorarium of $625 per week.
While neither the main Tusen Takk residence or the new artist's residence is open to the public, the Tusen Takk Foundation will be encouraging each guest artist to go off site and engage with one or more local arts organizations. Such collaborations could include a talk at the Dennos Museum in Traverse City, a performance at Leland's Old Art Building, or a visit to the art department studios at NMC to teach a workshop.
Applications for residencies are due September 15, 2020. Visit tusentakk.org/apply for more information.
Photos: Peter Bohlin, architect and founding principal, Bohlin, Cywinski, Jackson, and
Geoffrey Peckham, founder and director, Tusen Takk Foundation; artist residence's "painting walls" to attach canvases up to 16' x 16.'
Comment
Say You Were A Fan First: Leelanau County's i.am.james
Who are the next big bright stars on the Michigan musical landscape? Who's the next band to ...
Read More >>
Help Needed: Who In Leelanau Is (Not!) Hiring?
A few are poised to grow. Others are maintaining the status quo. Among the employers urgently hiring ...
Read More >>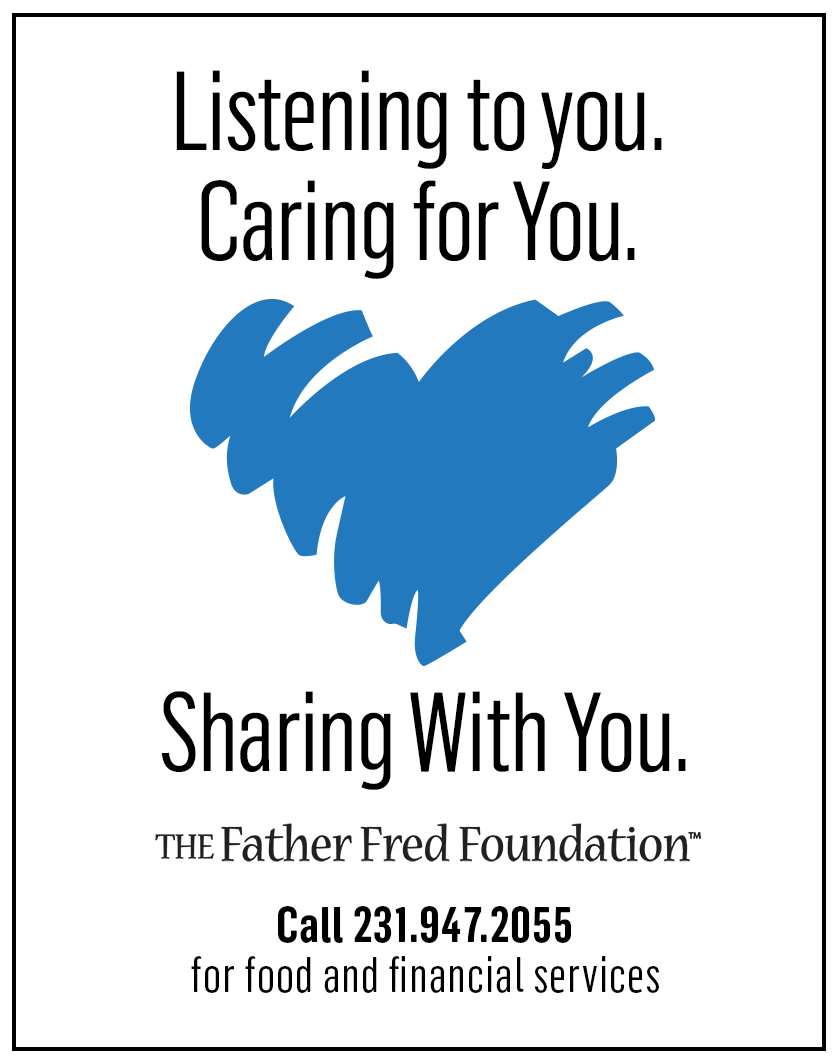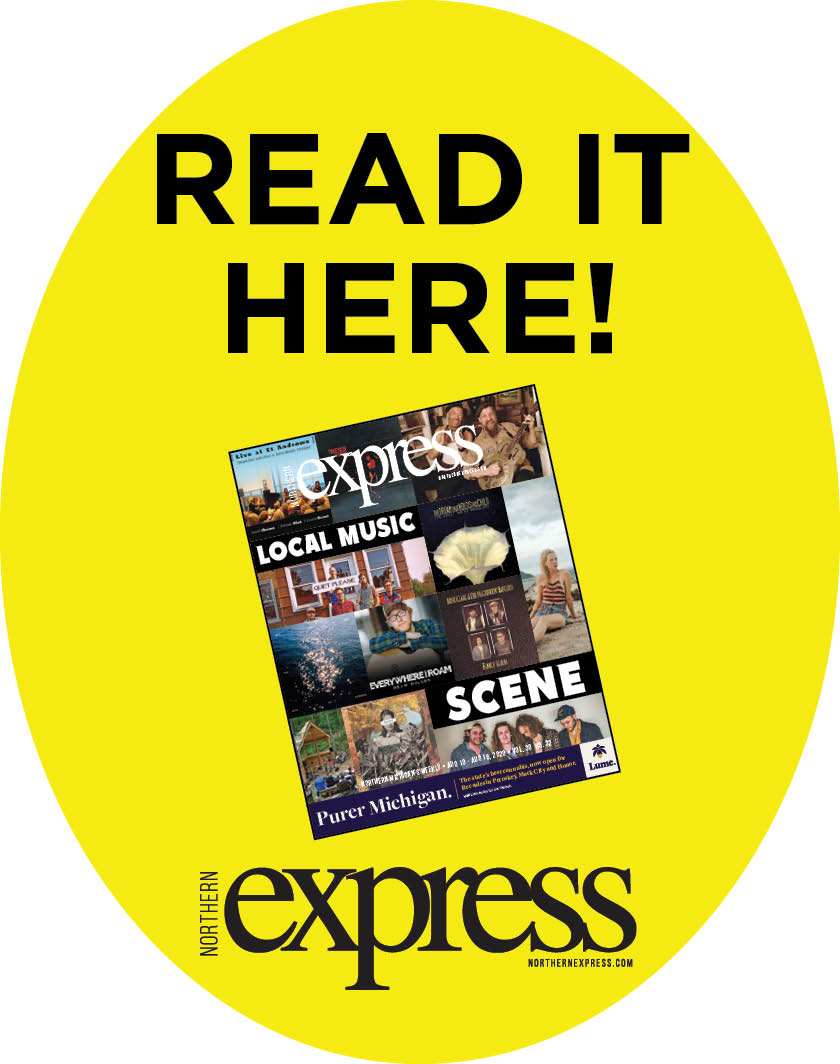 Lake Sturgeon Deaths Within Sleeping Bear Dunes Linked To E Botulism Outbreak Or High Water Temps
At least seven lake sturgeon — a fish currently listed on Michigan's threatened species list — have ...
Read More >>
Catch Perseid Meteor Shower At Its Peak This Week (Plus: Photo Tips From A Local Pro)
The peak of the annual Perseid meteor showers is this week — and the dark skies of ...
Read More >>