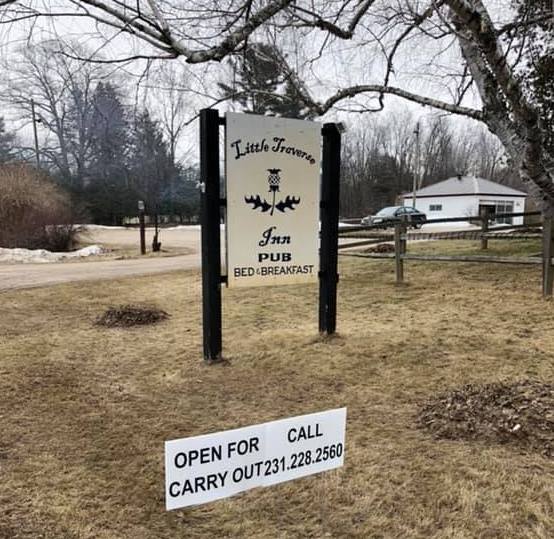 Little Traverse Inn Is Feeding Neighbors
By Emily Tyra | April 6, 2020
Chef Graeme Leask and the staff at Little Traverse Inn have started a "Feed the Community" initiative, announcing certain nights they are cooking for the community. "For people in need of a great family meal we are offering to feed up to 25 families," explains Leask. "Those nights, call us, let me know if you need help and we will have dinner ready for you."
He adds that the first week they fed 20 families — from across Leelanau County — a menu of smoked and braised pork shoulder with mashed potatoes, scalloped corn, salad and bread. A pasta dinner was next. "All I cook is comfort food, just from different parts of the worlds," Leask says. "It's in an effort to help those out who may be struggling right now. We'll do this as long as we can afford to."
In turn, Leask says he is grateful the support of those in the immediate area who are getting takeout from the pub. "Even in mud season we'd normally have weekend traffic at the bed and breakfast," he says, but his regulars are still coming for dinner to go. "This is a home away from home for many. We just don't get to hang out with each other and share a good time like we have," he says.
Leask, who grew up in the UK and Ireland, has a menu that reflects his formative years, including authentic Indian masalas, a chutney burger, bangers and mash, Scotch eggs and shepherd's pie.
Due to the current health crisis, Little Traverse Inn is offering carry out only Wednesday to Sunday 3pm-8pm. Check the website for specials and the inn's Facebook page for "Feed the Community" nights.
Comment
Property Watch: Village Life On The Bay
The Leelanau Ticker found a spot on the sunrise side of the peninsula that allows for the ...
Read More >>
Signs Of Our Times: Follow Life In Leelanau County
Are you following the Leelanau Ticker yet? Join us on Facebook where we share daily and real-time updates ...
Read More >>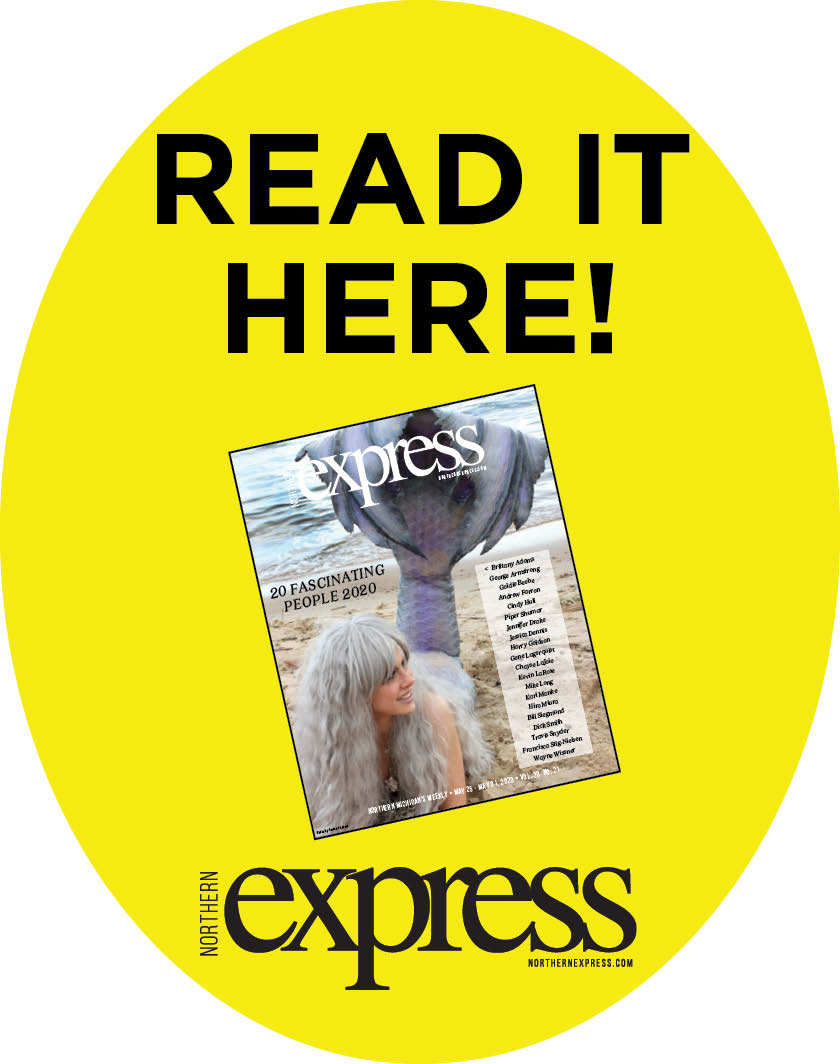 Mundos Eat House Opens In Former Gold Baby Biscuits Spot
In a whirlwind week — and decision — Dan and Melissa Clark, owners of Mundos Roasting & Co., and ...
Read More >>
Largely Spared From Health Crisis, GT Band Gets Back To Business
With zero coronavirus cases among its membership and $13 million in federal stimulus funding, leadership of the ...
Read More >>