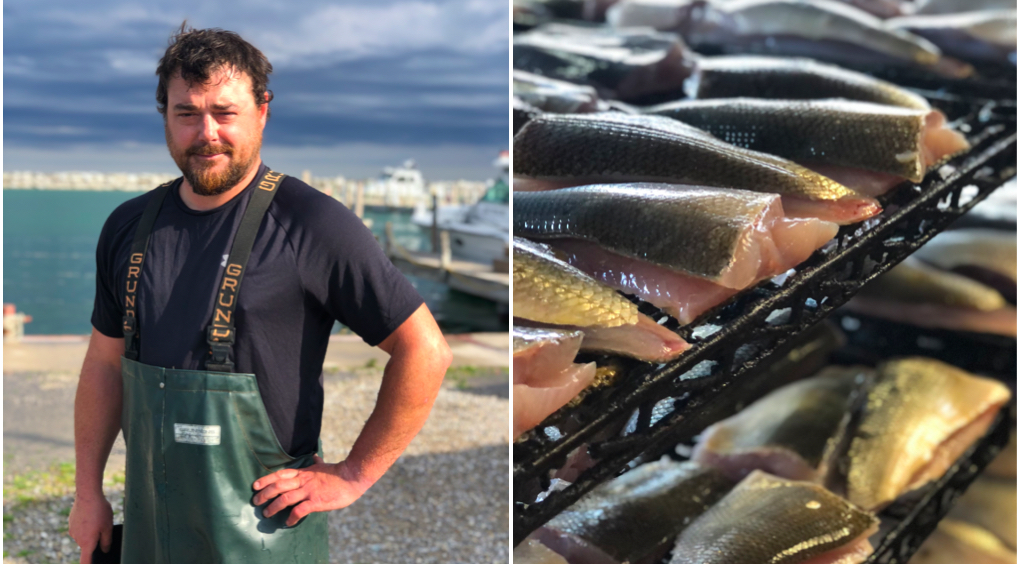 Personalities of the Peninsula: 5th Generation Fishmonger Nels Carlson
By Kim Schneider | June 21, 2021
If you've been to Leland's Fishtown in the past decade, you've likely seen Nels Carlson processing, brining, fileting and smoking Great Lakes whitefish on the docks and in the tiny shanty that anchors one of the state's busiest tourist destinations. He bought Carlson's Fishery in 2012 from his uncle Bill Carlson. That made him the 5th generation of the family to run what started as a commercial fishing operation more than a century ago and also the company's second owner named Nels (after the business's first-generation Norway-born founder).
This Nels puts his University of Michigan degree in natural resource management to work in the sustainably oriented fishery in a partnership with lifelong friend Mike Burda, another Leland legacy family (in his case of the Leland Mercantile). You'll find both working until late, back processing early in the morning, and still loving what they do. Here's more on the fishmonger life from Carlson:
Leelanau Ticker: We just see the finished product — the famous smoked whitefish dip, the finished fillets. What's the job really like?
Carlson: It's a cool profession in my opinion just because the product we get and use is so, so fresh. We are often cleaning fish that were just alive and then go right out the door. We don't have huge freezers and forklifts and filet machines, so it goes out the door very quickly. There aren't many places where you get to work with ingredients that fresh and directly pass it on to the consumer. People wonder how we get our fish to taste how we do. We brine our fish in saltwater, smoke it with maple, and that's it. It's not rocket science. It's more about getting it right all the time.
Leelanau Ticker: It doesn't sound like it's easy though.
Carlson: We did 3,000 pounds of fish last night, and it'll be gone in a couple of days. You get tired. We do it all by hand. It's crazy. But even our fish guts are fresher than fish anybody would eat from anywhere.
A big part of the stress is finding the product. We're a processor in the sense that we don't go in our fishing boats anymore, which is the case with most processors in Michigan. We work with fishing operations; we bring the fish here and process them just like they came out of the water, then we will brine those fish. We will come in the next morning and put them in smokers and start doing it all over again. The charters go out, and we do their fish, and we have trout from the tribe. That's it, over and over again.
Leelanau Ticker: What was your first job in the company, and what hooked you on following this as a profession?
Carlson: I was scrubbing boxes like the kids are doing now, washing the dock down, taking smoked fish off the racks. That's how everybody starts at the fishery. As far as wanting to do it as my life, the opportunity presented itself when my uncle was ready to retire. I like working with my hands, producing a product.
Leelanau Ticker: If you had the chance to meet the company founder, the first Nels, what would you want to ask him?
Carlson: There's a picture right here of my grandfather Pete. I was just sitting here looking at it, thinking, I just wish I knew them, all those guys. It'd be interesting [to know] what they'd think of what this place has become. In their day it was a commercial fishing operation; this wasn't a business focused on a tourist industry. They took semi-truck loads of fish to Chicago, Detroit, New York. They smoked fish because that's how we used to preserve it. They were making a living on the water, and people died doing it. It was dangerous. Now it is something they wouldn't believe…we cater to tourists, that's it. Even our wholesale that goes to restaurants is tourism.
Leelanau Ticker: What kind of satisfaction do you get from that?
Carlson: It's fun for people to experience this and see what it's like. Doing this stuff was normal even 50 years ago. It wasn't an odd lifestyle for people. Today people come to see it [through an open kitchen concept that lets customers see into the processing room] because now nobody does it. We have people ask for their kids to come to work for us. One said, 'My kid doesn't know anything about the world. You don't have to pay him, but can he learn what happens in the world, not on a computer screen?'
Our main concern and goal is to get people the product that comes right out of the water, from right there, a resource we still have and utilize. No preservatives, just simple and easy. It's right here.
Leelanau Ticker: What do you hope your generation's legacy will be?
Carlson: I hope I raise my kids well, that they do whatever they want to do and that I'm a good father and community member. That's it. If my kids or business partner's kids want to take over, it's their choice. We're just trying to survive here, be part of a good community, and I think we help that. [The business] draws people here.
Leelanau Ticker: With concerns over fishing sustainability and the problem of invasive species…what's the biggest threat to what you do — and the whitefish we get to eat?
Carlson: There's certainly from a political standpoint an effort to eliminate commercial fishing from the Great Lakes, which is unfortunate. It stems from a variety of government and lobbying groups, sport fishing groups, the Michigan charter boat association. I don't know of any commercially fished species that has been in decline because of overfishing. It's always been some other industry, particularly shipping which has brought in invasive species, that have changed the ecology of the lake. The result of the bills the DNR was trying to pass this year is that there would probably be people coming here and not being able to get whitefish. (See Leelanau Ticker's coverage here and here.) That's the reality of it.
Leelanau Ticker: Back to the product. Do you like eating fish?
Carlson: I test a lot of product and eat our pate every day. Let's say I don't generally get fish at restaurants much…but I eat enough of it. I get plenty of Omega 3s!
Photos by Kim Schneider
Comment
BATA Halts Glen Arbor Loop Due To Staffing Shortage; Ripples Felt By Employers And Staff In The County
Bay Area Transportation Authority (BATA) quietly announced late last week that its seasonal Route 11, running from ...
Read More >>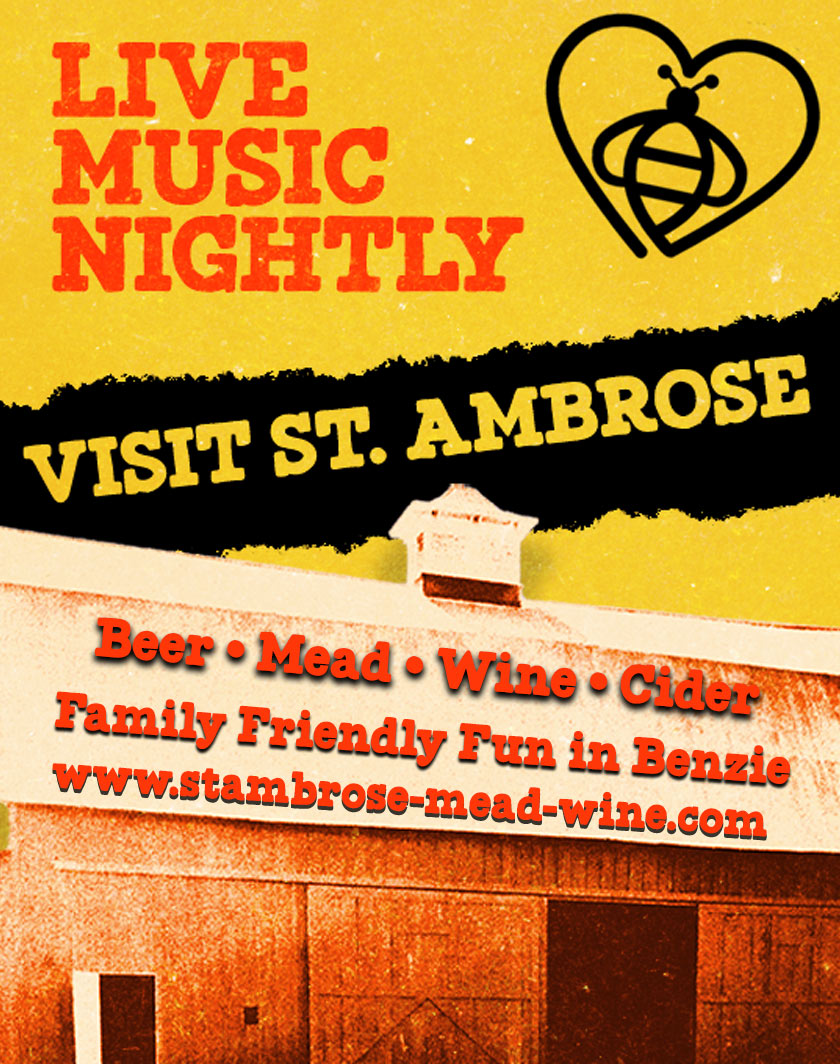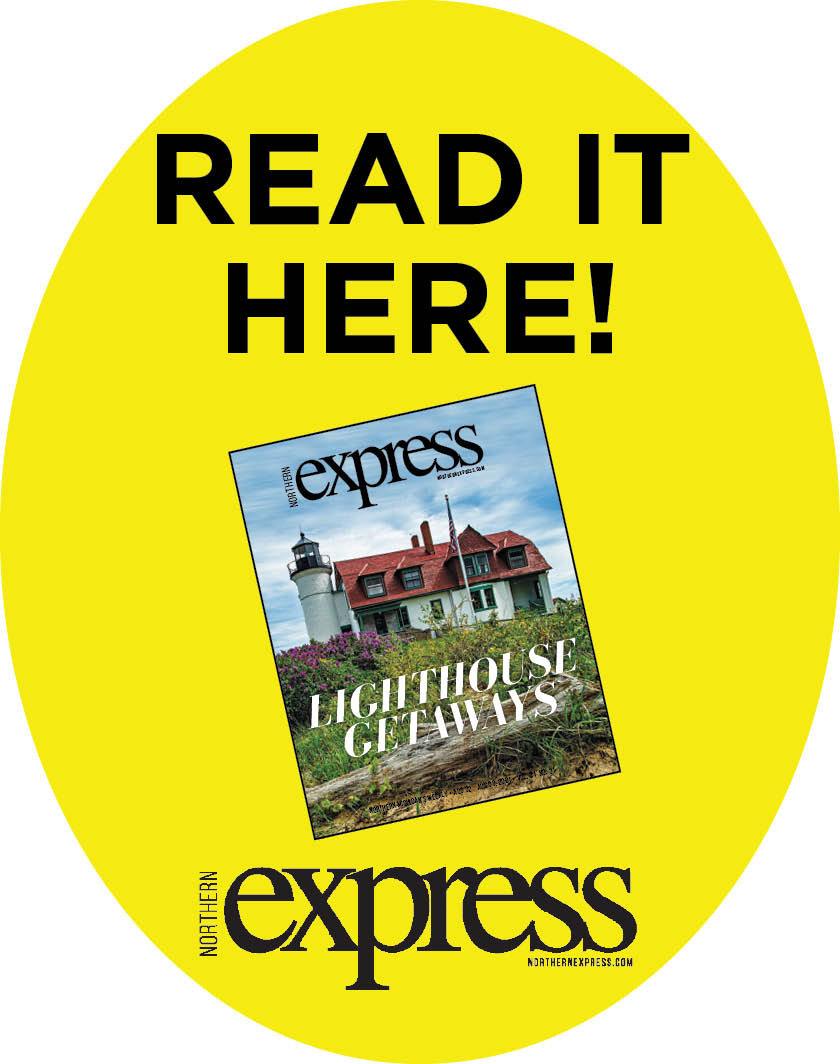 Historic Mill Zoning -- And Historic Debate Over It -- Come To A Vote Tuesday
After months of contentious debate in and around Glen Arbor, local voters will settle the score tomorrow ...
Read More >>