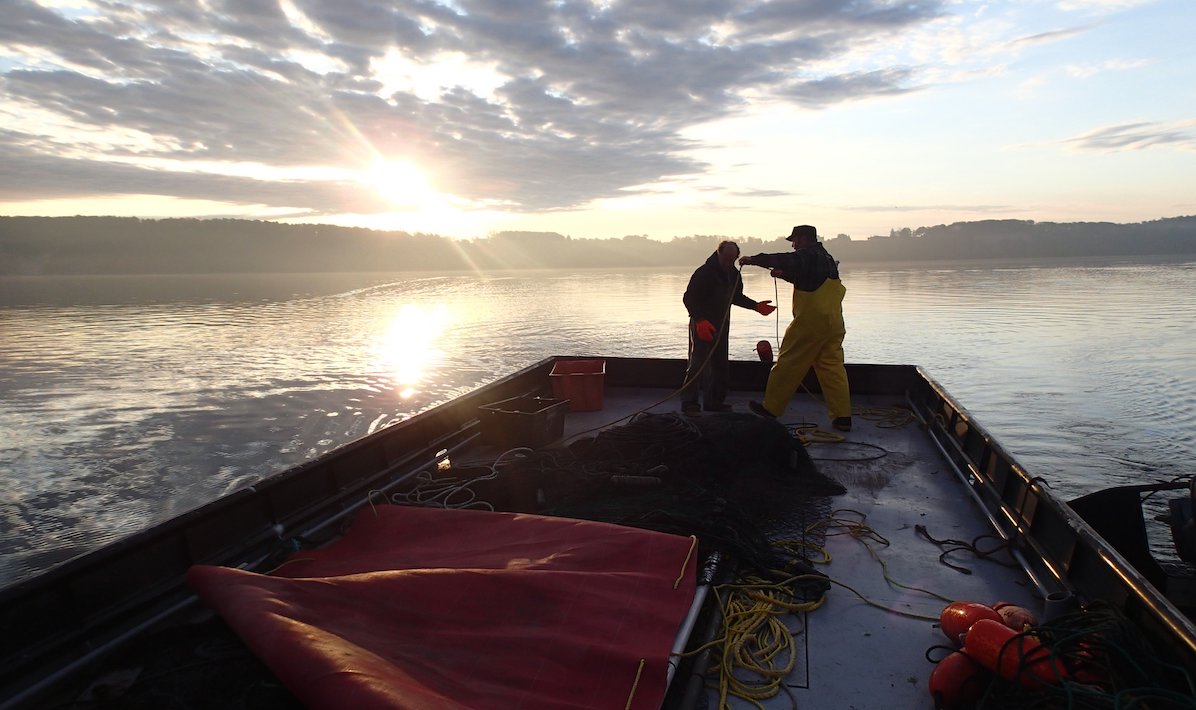 With Its Commercial Fishery Fighting For Survival, What's The Way Forward For Fishtown?
By Emily Tyra | Feb. 8, 2021
Leland's Fishtown — and the legal fight to keep commercial fishing viable on the Great Lakes — has made headlines, with the Michigan Fish Producers Association (MFPA) filing a class action lawsuit against the Michigan Department of Natural Resources (DNR). At stake? Potentially the very future of the core of Fishtown.
In its lawsuit, the MFPA alleges that the DNR is retaliating against the industry's opposition to a series of bills considered by the Michigan Legislature last year. The complaint also alleges that the imposition of new rules under the DNR's Fishing Order 243.21, which took effect January 8, was an attempt to punish commercial fishers for their involvement in the political process.
So what does the lawsuit mean for the future of Fishtown, and its living legacy of Lake Michigan's commercial fishing culture?
Fishtown Preservation Society (FPS) Executive Director Amanda Holmes says the complexities surrounding the laws for commercial fishing is nothing new for the State of Michigan and for Fishtown. "One of the reasons that Bill Carlson and his family decided to let go of Fishtown was because of the challenges to the commercial fishing industry — they fought long and hard and then decided to let it go." (In June of 2006, the nonprofit FPS reached an agreement to purchase Fishtown for $2.8 million for the Fishtown real estate and $200,000 for the two fishing boats, fishing licenses and equipment from the Carlson family.) Carlson's Fishery continues to operate as a processor and distributor, buying fish from commercial fishers and selling it locally and through wholesale channels.
Holmes tells the Leelanau Ticker, "Fishtown the place would continue without commercial fishing, but one the things that makes Fishtown so exceptional and special is its unbroken and documented heritage of commercial fishing for nearly two centuries."
If the new fishing order rules stand: "The limitations on the fishing depths and the season alone will make it a challenge to fish out of Fishtown. What this means is that…a way of life is at risk of closure," says Holmes.
Attorney Mike Perry of FraserTrebilock in Lansing is representing FPS and the other state-licensed commercial fishers in the MFPA. He explains that "prior fishing orders, licenses and permits allowed fishing to a depth of 150 feet, and allowed one to fish for whitefish in October in Lakes Huron, Michigan and Superior."
The new rules call for 80-foot depth limits for trap nets, and the closed season to include both October and November for harvest of lake whitefish. Those rules are deal breakers for Joel Petersen, the last commercial fisher operating from Leland, and captain of Fishtown's iconic tug Joy, which catches whitefish with a license held by FPS. Petersen says the combination of only being allowed to fish in 80-foot depths and losing the month of October would be enough to put the industry out of business.
MFPA members allege in their complaint that their livelihoods and that of their employees are at risk of loss, impairment and deprivation as a result of the DNR's decisions and actions.
Assistant Attorney General Kelly Drake wrote in the state's response to the lawsuit last week that the DNR "denies as untrue that any such risk of loss, impairment or deprivation was caused by Defendants' actions."
Also in its answer, the DNR says that Fisheries Order 243.21 will remain in effect until November 15, 2021, though intervening action could change the order's expiration date.
MFPA members and its legal counsel are evaluating the DNR's complete response and will soon respond in-kind. "The MDNR's denials of some of the complaint's allegations frame the factual and legal issues for the Court to decide," Perry tells the Leelanau Ticker. "We will address and contest each pertinent denial."
Meanwhile, as the Detroit News reported Friday, the MFPA is asking Michigan Court of Claims Judge Christopher Murray to issue a preliminary injunction to be allowed to operate under fishing order rules in place last year.
"This is a very unique case," Perry told the Detroit News. "We basically want to essentially allow commercial fishing operations to continue in 2021-22 as they did under the rules in 2020 until the courts can iron out the differences. Here we have a regulated industry being based on political decisions; nothing is being addressed about the science of the fishery; it's all strictly tied to the legislation."
While awaiting a decision, Holmes says, "What I am beginning to hear from people who love Fishtown and their tradition of enjoying fresh fish is a gasp of disbelief that this is threatened for Fishtown and beyond. People also want to know what they can do to help. Contact your Michigan legislators and the Michigan Department of Natural Resources to express support or a fair update to the commercial fishing law, one that protects the interests of all parties — the sport fishermen, the commercial fishers, and the public."
Berkley Duck, FPS board president, wrote a letter to the organization's supporters to share the potential implications of the lawsuit. Bottomline, says Duck: "For the Lake Michigan commercial fisheries to survive, they need to be able to fish for whitefish in deeper waters and for a longer period, as they traditionally have, or be licensed to catch more than just whitefish. They also need the DNR to agree to use data-driven quotas and to have equal access to our Lake Michigan resources."
FPS board member Brian Price, who worked as a commercial fisher for 18 years out of Leland and Munising and is a former executive director of the Leelanau Conservancy, authored a "Commercial Fishing Today Q&A" on FPS's website, asserting that the Great Lakes are capable of supporting a thriving commercial fishery alongside a thriving recreational fishery.
Price says because of declining whitefish stocks and rapidly rising lake trout populations, one way the DNR could choose to work with the industry is by allowing a certain amount of bycatch (accidental catch) of lake trout and other non-target species. "Lake trout now comprise about 95 percent of all fish caught in trap nets set for whitefish out of Leland," he wrote. "In other words, every time the Joy returns with 250 pounds of whitefish, over a ton of lake trout have been returned to the water. Most of these fish survive, but some are damaged by the net and will not live. Current regulations state that all these fish must be thrown back."
Price is also mindful of the fact that the fishery in Leland, where the licenses are held by a nonprofit organization, "may for the short term be able to absorb a series of losses year-to-year and wait for conditions to improve in the fishery. However, all other members of the Michigan Fish Producers Association have nothing to buffer them from business reversals. One bad year of red ink [could] put these small, family-owned operations out of business, and seriously dent the food-chain supply for restaurants, individuals and families who have enjoyed fresh locally caught fish on their tables for generations."
Of note, the DNR's fisheries orders are for state-licensed commercial fishers — not Tribal fishers, whose quotas and rules are established under federal treaties. So if the Fisheries Order 243.21 stands, Tribal fisheries would continue, in part, to be a fish supply for local restaurants and markets.
Because of the lawsuit, Holmes tells the Leelanau Ticker FPS has not spoken directly to the DNR about the fishing issues, but her question would be, "What does a successful, thriving and growing commercial fishery for the State of Michigan look like in the future?"
She adds that, despite the uncertainty, "I am ever in search of hope for a positive outcome."
Pictured: Joel Petersen (right), captain of the Joy, working with his father, Alan Petersen, a commercial fishermen who operates out of Muskegon. Photo by FPS intern, Raquel Jimenez.
Comment
Popular Christmas Tree Farm Feeling the Squeeze
One of the county's most popular and beloved Christmas tree farms may need to shut down for ...
Read More >>
Leland Township Planning Commission To Decide Fate Of Proposed Mixed-Use Development
The Leland Township Planning Commission could finally vote this week to approve or deny a controversial mixed-use ...
Read More >>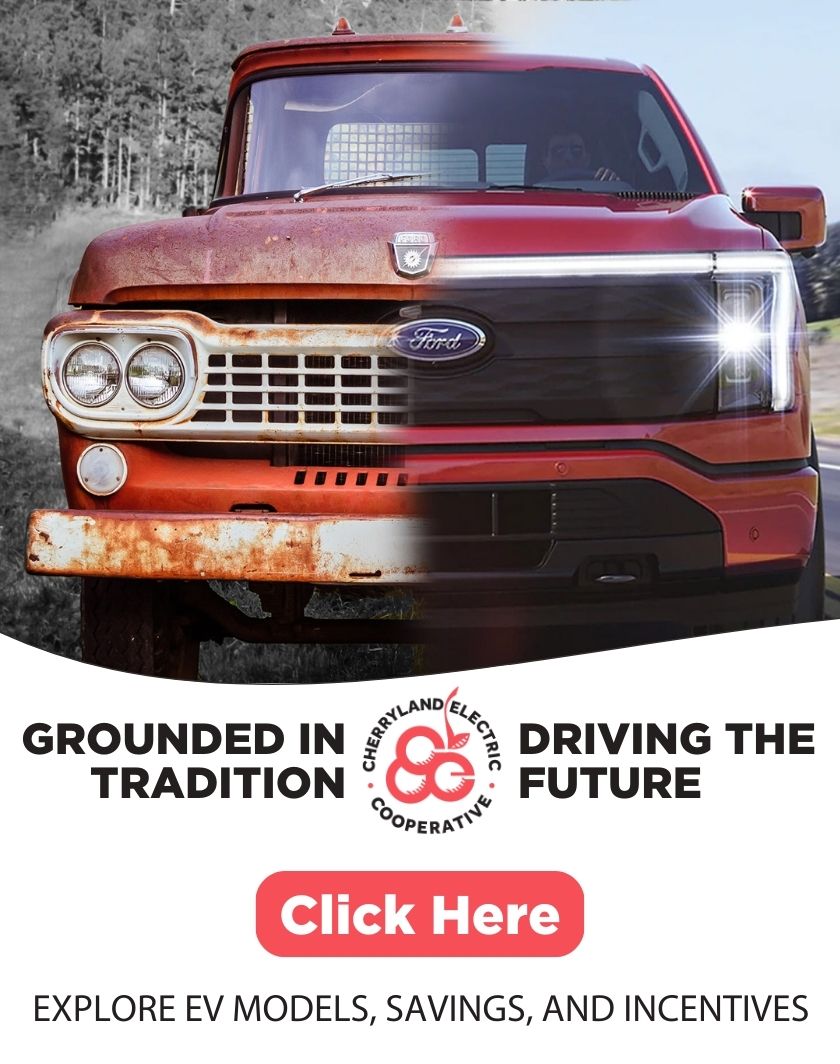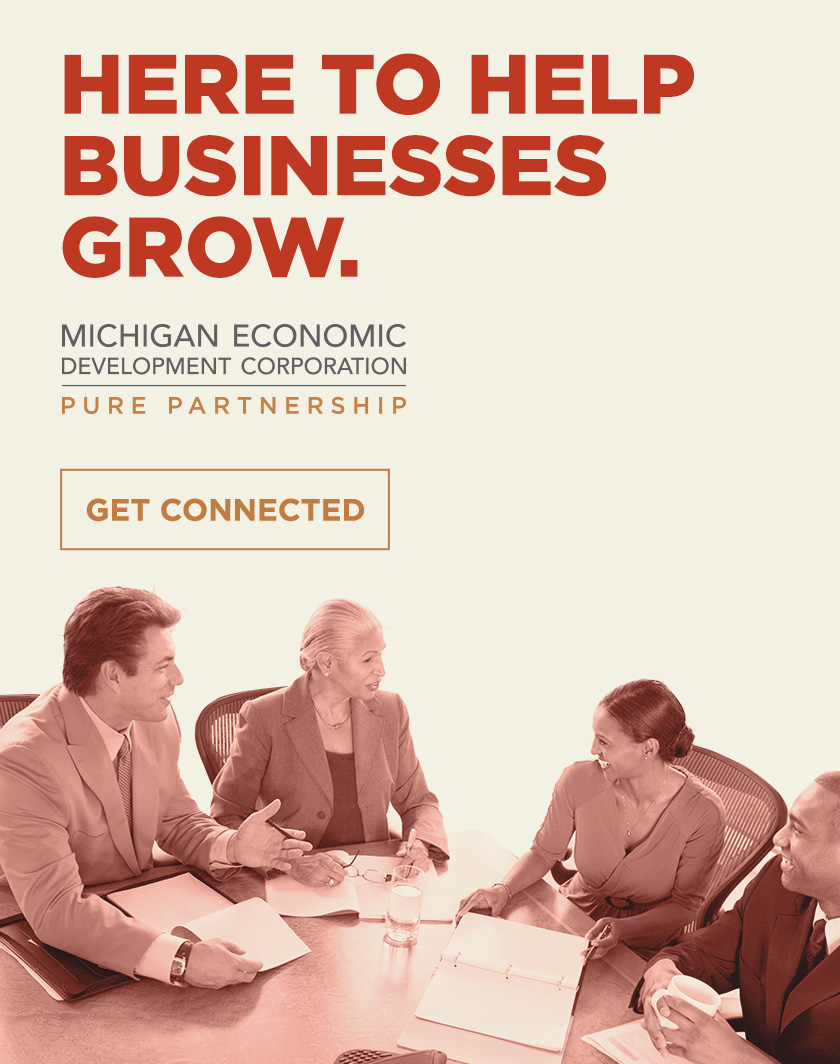 The Latest Leelanau County Blotter & 911 Call Report
The Leelanau Ticker is back with a look at the most alarming, offbeat, or otherwise newsworthy calls ...
Read More >>