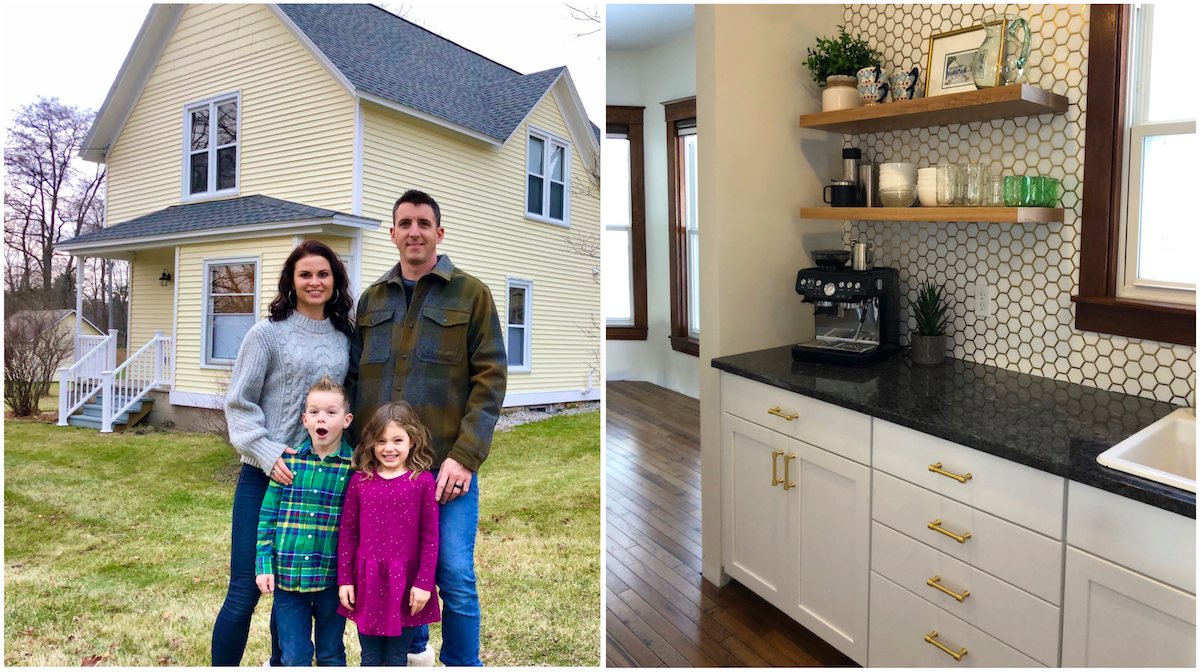 New Life For A Maple City Farmhouse And Elmwood Twp.'s Manitou Gardens
By Emily Tyra | Jan. 25, 2021
It's a new dawn for the overgrown property at the former Manitou Gardens on M-22 in Elmwood Township. And in the heart of Maple City, a young military family became the next stewards of a 1900 farmhouse.
Leelanau County's big-picture real estate story is that of a market soaring at a record-breaking pace. Kimberly Bork, broker and owner at Venture Properties in Leland, says most single-family home inventory is moving within the week with multiple offers. But some buyers are adding a plot twist: rather than tearing down peninsula properties that are in need of love, they are bringing the grit and vision to renovate and preserve them.
Bork adds that because of relatively low inventory compared to the number of interested buyers, "people are having to get a little more flexible on their wish list and more creative in their approach. Many homes are being sold 'as is.' If it is in Leelanau County, in the long run it's worth it."
"What hard work and sweat equity can do toward bringing an old place back to life again is the 'other side' of this crazy market and the shift we are seeing in the area," says Nicole White, who along with her husband Bo White purchased the landmark farmhouse in Maple City (pictured above) with the intent to renovate it as a place to raise their children. "And we aren't the only ones by any means," she says.
Manitou Gardens' Revival
Some just saw deteriorating greenhouses, others a prime spot for condos on a high-profile stretch of M-22 on West Bay. But Heather Lockwood, an associate broker at Coldwell Banker Schmidt Realtors in Traverse City, says her clients saw only potential in the historic Manitou Gardens property.
"The new owners are stewards of the land and will add value to this landmark property for the benefit of generations to come," she tells the Leelanau Ticker.
James Robertson, a pediatrics specialist in Traverse City and Beulah, and wife Amy Robertson, a physician informaticist at Munson Healthcare, invested in the Manitou Gardens property because — not in spite of — its remarkable backstory: in the 1950's Homer and Donna Pillars bought the 1938 home and property on West Bay, and started the garden center. It grew into a thriving nursery, eventually being run by their daughter Shirley Pillar Becker.
Says Lockwood, "When Shirley Becker got sick then passed away there was no one who could take over the business, and the estate sat in limbo, vacant and dark for 5 years."
The gardens became overgrown. "The garden shop, filled with garden tools and inventory, and decades of stuff collected by a family-run business, looked like they had just closed the door after work one day and walked away," she says. "And though it would take a lot of work, we could see its potential."
As Elmwood Township residents, the Robertsons wanted a nearby property that they could live in someday while operating it as a vacation rental. Lockwood says, "With the in-flow of buyers coming to our area — over the last ten years but more accentuated this year — this is a rule of thumb I share with investor clients. It has to be a home they would live in…it's definitely not a flip mentality."
The Robertsons have remodeled the home, now available for short term rentals, and are at work as a family with the task of cleaning up the grounds, outbuildings, and reviving the seven greenhouses.
Because of the property's zoning, it will not operate as a commercial nursery as it did in the past, though Amy Robertson would like to join the network of local flower growers via her newly founded Floraluna LLC. Says Amy, "Eighty percent of flowers are imported, but COVID provided a disruption that allowed local growers to get a foothold."
She says she's on a learning curve now and prepping for spring: "it's a homegrown property wth some quirks to it...Manitou Gardens is an asset in the community, with so many people having memories of going there — I love that heritage and hate for that to be lost. We will transform it into what it will be for the next 50 years."
From Hangar House To Maple City Farmhouse
The Leelanau Ticker reported when Bohemian Valley's landmark Hangar House went under contract within 24 hours in late August, purchased sight-unseen. Its then-owners, Bo and Nicole White, are a military couple who built the hangar as their dream house. "To be honest, selling [it] was not in the plan at all," Nicole White tells the Leelanau Ticker. "It was built out of a desire to live with our small plane in an open, simple structure and lead a life that would enable the freedom to explore this incredible wonderland."
But, she says, the current housing market provided the right opportunity to pass it on to the next dreamers.
"The ability for my husband to not work overseas as often and as long — typically for half of the year or more — was a huge driving factor in selling the Hangar House. We have a young family, and the absences are hard."
She adds that as a family, "we believe strongly in the adage that the good things in life don't come easy." So, they looked for their next chance to get to work…and found it in one of the original houses in Maple City, an iconic farmstead on the south end of town.
"For decades it was owned by the VanHorn family who owned and ran [the original] Gabe's Market. It's a house that so many people in this area have such fond memories of — the VanHorns were incredible party hosts and loved to entertain."
She says they saw a "beautiful opportunity to try to balance healthy growth and a deep-seated respect for what already is. With the farmhouse project, we get to be guided by what has been here for 120 years."
The Whites were able to purchase the property and take over the renovation with about 75 percent of the work completed. "Rod and Chris Nettleton bought the farmhouse in pretty rough shape almost two years ago," says White.
It was a passion project for the Nettletons, who are also volunteer preservationists with Preserve Historic Sleeping Bear, the nonprofit partner to the Sleeping Bear Dunes for preservation of its pioneer heritage, historic buildings and landscapes.
Says White, "Chris spent a huge portion of the last 18 months painstakingly restoring all the original wood trim and doors, including original hardware and knobs. It was tedious, hard work — I swore to Chris we would never touch it with a paint brush so long as we both shall live."
White adds, "Jackson Station Services has been instrumental in working alongside us to meet some hard deadlines and get it livable before the snow flew. The artistry and craftsmanship in this area is exceptional, so I am excited to incorporate a lot more 'local' into our finishings."
One last plot twist for White: "The way we worked with Hillary [Voight, the listing agent] on selling our house really got me invigorated to serve other people in that way as well. So, I got my license in December."
Comment
Emelia Schaub, Leelanau Luminary And Pioneer, Inspires New Award
The influence and inspiration of Lake Leelanau's Emelia Schaub continues to grow, even after her passing more ...
Read More >>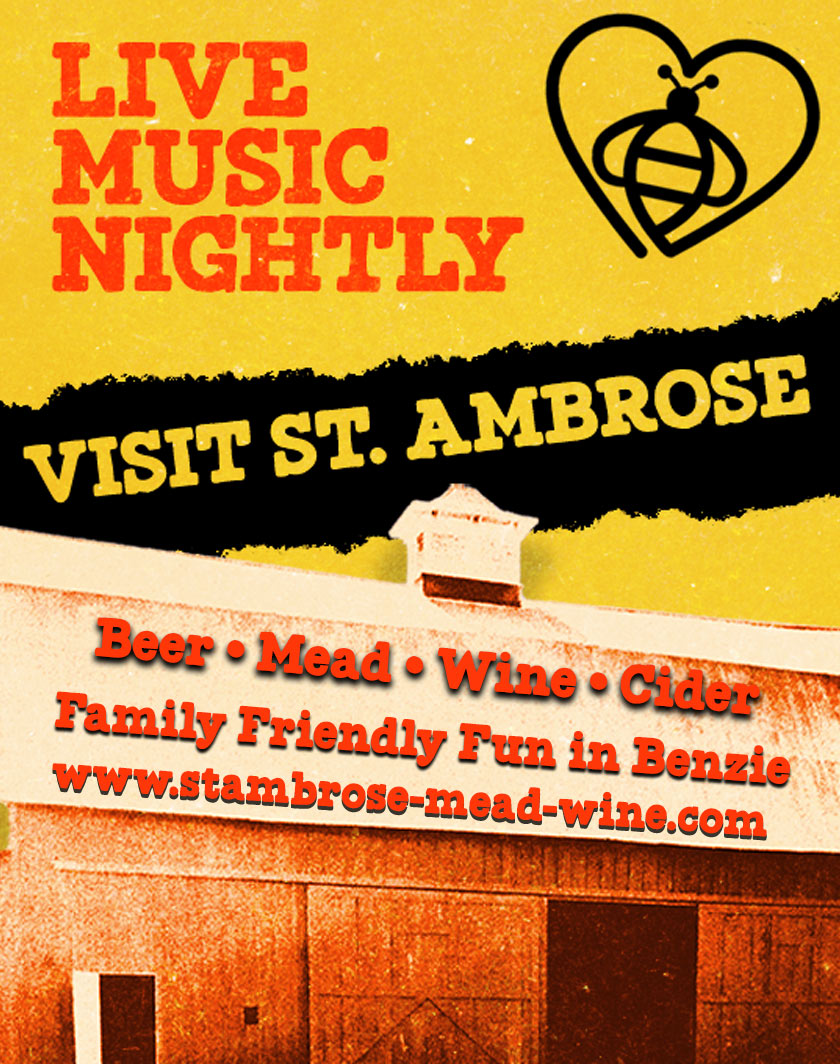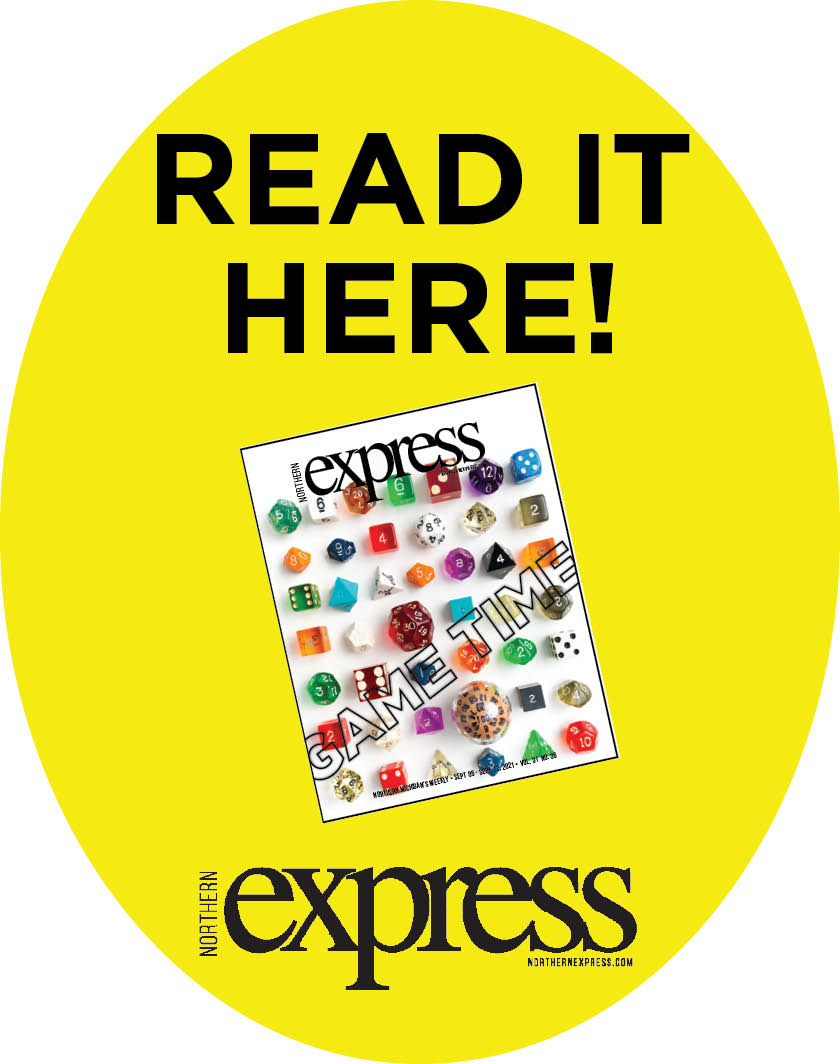 You Can Now Research Peshawbestown Genealogy Online Dating Back To 1850
The Traverse Area District Library (TADL) has digitized more than a century of birth, marriage, and death ...
Read More >>
Leelanau's State Rep Champions Childcare, Bipartisanship And Will Seek Re-Election
Leelanau's state representative says bipartisanship is alive and well in Lansing, he will run again despite huge ...
Read More >>