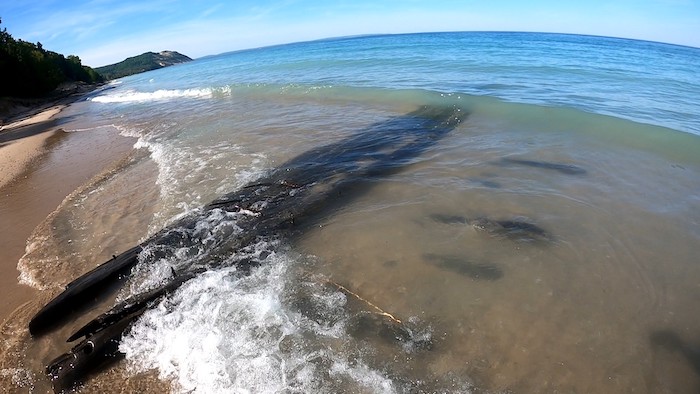 With Shipwrecks Now Exposed, Here's Your Chance To Be A Great Lakes Archaeologist
By Emily Tyra | June 4, 2020
The same high lake levels currently battering the Lake Michigan shoreline are also churning up and exposing shipwrecks and maritime artifacts that had previously been buried in sediments or resting in shallow water. "As the lakes continue to rise, very brief windows of opportunity exist to locate and archaeologically document these shoreline features," says Michigan DNR Underwater Archaeologist Wayne Lusardi.
"If you can imagine a big wooden vessel when it hits the beach or goes ashore, it comes apart, through natural processes, and this highly complex machine is disarticulated all over the place. Some might be buried in the dunes, some in the near shore, and that gets pushed up," Lusardi says.
"It's dynamic. You may see part of a wreckage one day and then the next it's buried again," adds Laura Quackenbush, former curator and historian at Sleeping Bear Dunes National Lakeshore, who now volunteers at the park. She says increased numbers of beach walkers interfacing with these freshly revealed shipwreck remnants, means the National Park Service and the DNR are getting queries from those not sure what to do when they "discover" them.
Lusardi says he wants their help.
"Citizen scientists" and volunteers now have the ability to assist the State of Michigan in surveying its Great Lakes coastlines and locating the positions of cultural materials, photographing and recording preliminary observations, and compiling collected data for further assessment by archaeologists. Lusardi created an official Beach Wreckage Documentation Form, available here, which the Friends of Sleeping Bear Dunes also just made available on their site this week to aid people in documenting — and reporting — their discoveries.
Those who believe they have come upon a new maritime artifact or a piece of an historic vessel, should simply grab photos and GPS coordinates with a phone, and fill out and return the form to Lusardi.
And, yes, there are still undocumented wrecks out there. This week, Friends of Sleeping Bear Dunes volunteer Kerry Kelly told the Leelanau Ticker, "For many years, Laura Quackenbush and I documented each time there was a new beach wreck within the park. We took photos and reported significant new revelations to the state. But, this spring, March 17, out at North Bar Lake, I came over the dune at Lake Michigan and saw wreckage that has never shown up before. It was as clear as day — something that looked like a piece of a wooden boat in the water — 20 feet from water's edge. I thought maybe it was another piece of the Jennie & Annie, which is about a mile south of that point. Or perhaps a piece of the old Empire dock. On March 17, I didn't swim out there to find out." He reports that he just returned to the spot this week to look for it, and it has once again been buried by sand.
Whether shipwreck observers opt to record their findings or not, it's paramount to leave any artifacts intact, exactly where they find them. Shipwrecks are cultural resources protected by the state (and, in the National Lakeshore, federal) laws. Lusardi further explains that whether or not shipwrecks are part of Michigan's official underwater preserves (Leelanau County has two: the Manitou Passage Underwater Preserve, and the Grand Traverse Bay Underwater Preserve) all artifacts and related fragments both washed ashore and in the water are owned by the State of Michigan. "It is not legal to remove any without a permit," he says. "Even a wreck embedded in the beach in the near shore by a personal residence is still Michigan property, and we ask you not disturb it."
Quackenbush adds that what excites her most about a band of citizen scientists tracking new shipwrecks across the Michigan shoreline is that "everyone walking the beach gets to discover it anew — a piece of history right in front of them. There may be a piece of shipwreck you walk by as a kid, then it might be there again decades later. Having worked in local history, my core belief is to give knowledge and let people develop that stewardship. Then it's their vested interest, too."
Photo of beach wreckage taken June 3, 2020 near Empire, Michigan, by Traverse City resident and Great Lakes diver Bea Roxburgh.
Comment
Emelia Schaub, Leelanau Luminary And Pioneer, Inspires New Award
The influence and inspiration of Lake Leelanau's Emelia Schaub continues to grow, even after her passing more ...
Read More >>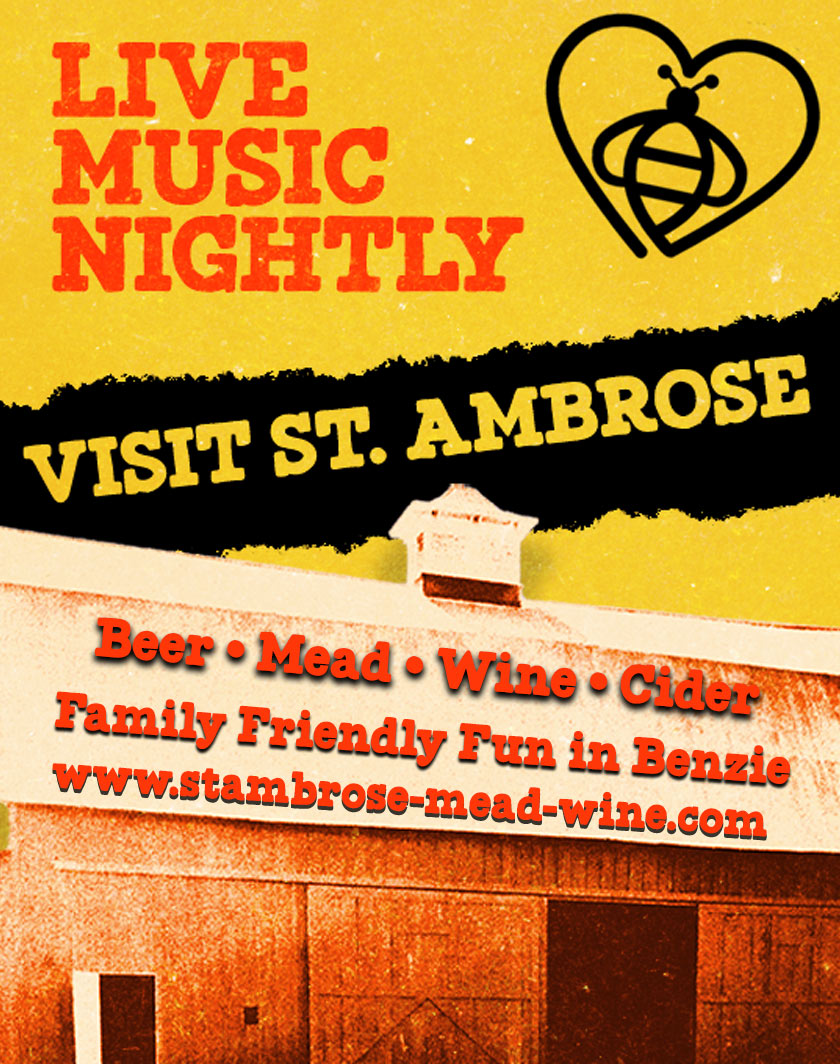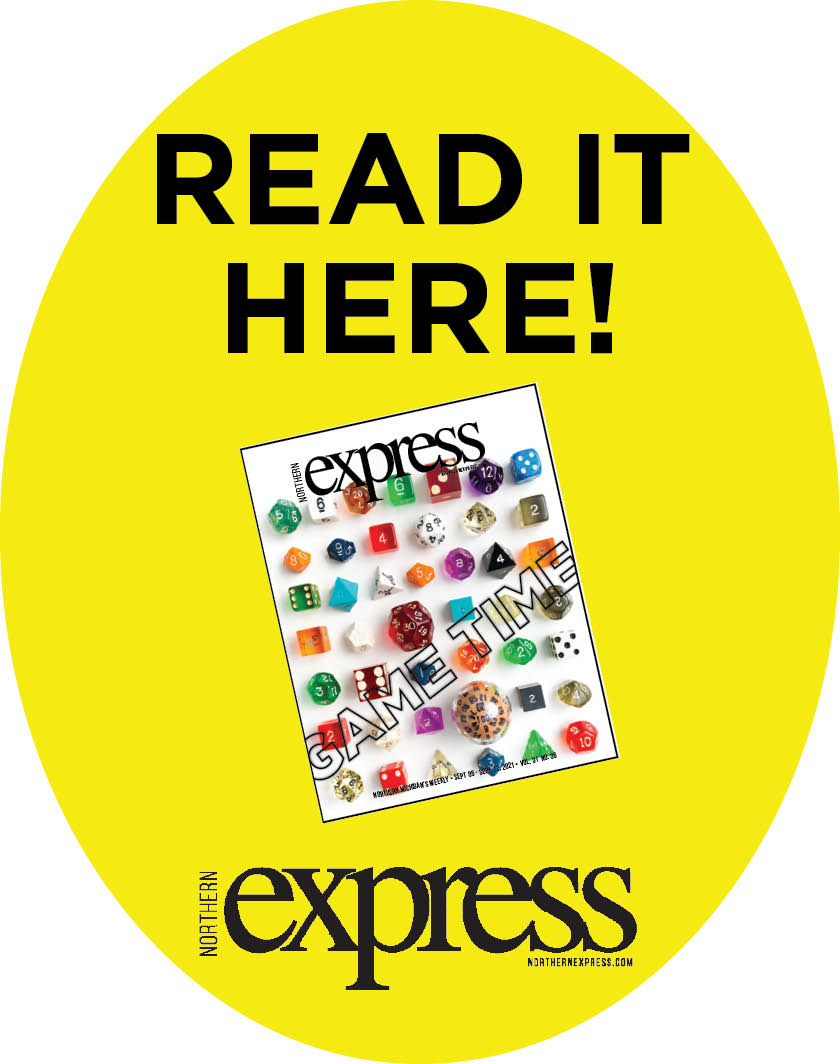 You Can Now Research Peshawbestown Genealogy Online Dating Back To 1850
The Traverse Area District Library (TADL) has digitized more than a century of birth, marriage, and death ...
Read More >>
Leelanau's State Rep Champions Childcare, Bipartisanship And Will Seek Re-Election
Leelanau's state representative says bipartisanship is alive and well in Lansing, he will run again despite huge ...
Read More >>