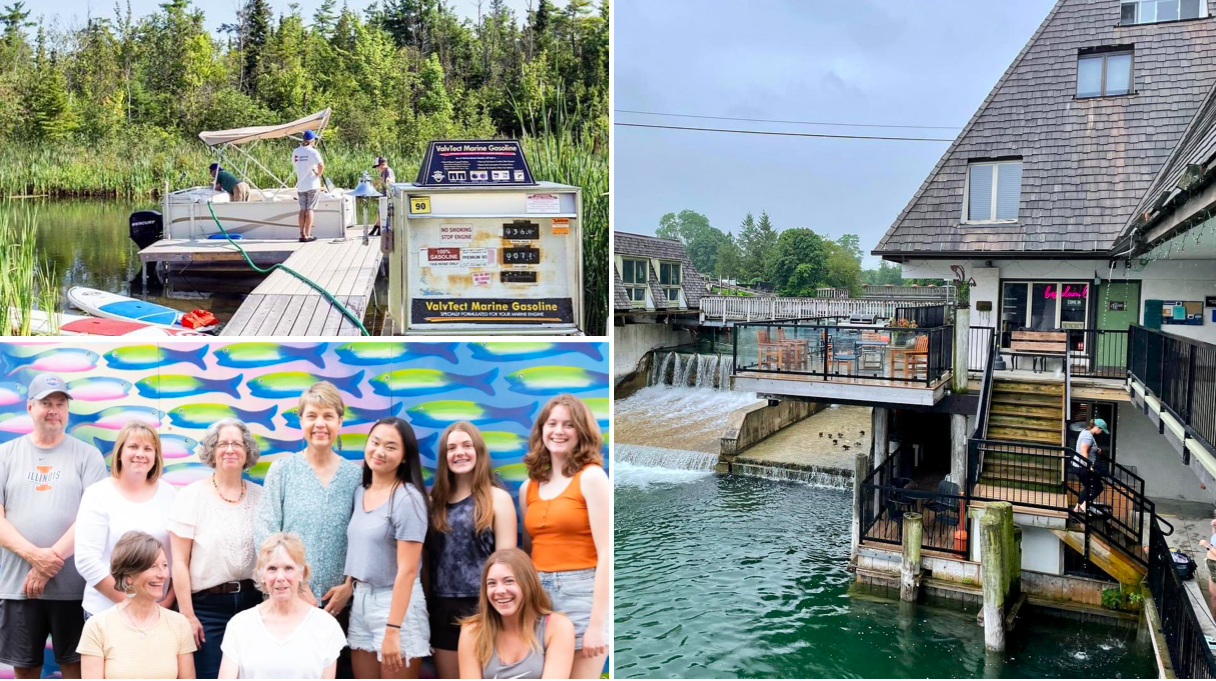 The People Who Make Summer in Leelanau Happen -- Hospitality Edition
By Katie Dudlets | July 25, 2022
It's peak tourist season in the county, when the permanent population of 22,301 swells with overnight guests and seasonal residents from all over the country who flock to Leelanau's shores. The Leelanau Ticker asked locals in hospitality and retail to pull back the curtain and let us in on how they make the Midwest summer magic happen.
Jaclyn Eikey, "Jac of all trades" at Falling Waters Lodge, Leland
This 21-room, 1960's-era lodge at the Leland dam enjoys an iconic landmark status in Fishtown, and opened for the 2022 season with $750K in renovations.
What do you do at the lodge?
I am the lodge's backbone, the "Jac of All Trades." I don't officially have a title but I have been with the lodge about nine summers, so I just know how everything is run. The current owners, Emily and Cooper Heston, have owned it for about five years now and have put time and money and love into the lodge to bring her to her full potential — and we aren't done yet!
What's your favorite part of it all?
Our hotel is that little sneaky entrance into Leland. So when you come down our walkway, you hear the dam running and the falls, and then you see Fishtown and the river and the lake and all the boats and people. I usually keep my door open because I like hearing all the "Oh my gosh, would you look at this place! Oh, it's so cute." That's honestly my favorite part because it's just so great when people see it for the first time. I see that every day so I take it for granted. But when I hear moments like that, I'm reminded why I live and work here.
What do you wish people knew about the hospitality industry in Leelanau?
I've been a waitress, a bartender, a nanny, a lifeguard, a swimming instructor. I've done hospitality since I can remember. It's a part of everyone's life up here. We're not just college kids working for the summer.
Any odd requests?
"Can you turn off the dam? It's too loud." And people ask if that's the ocean while pointing to Lake Michigan.
What would make the season go more smoothly?
The obvious answer is more staffing, which brings me to housing. There are no rental properties. And if there are, they're very expensive. The housing market in general is also very bad. You're lucky if you can find something for under $300,000. Downstaters are buying second and third homes for a lot more money. Meanwhile, one of our housekeepers has to drive in from an hour away.
Hilary Larkin, owner of Narrows Yacht Club, Lake Leelanau
The three-tiered business offers pontoons, kayaks, paddle boards and canoes for rent, a fuel dock, and three different VRBO rentals on its property on the Narrows.
What does hospitality look like at Narrows?
We take a lot of pride in our people. I've trained my employees to take that pressure and stress off of guests when they show up onto our property. If there are crying kids, we grab those kids and start entertaining them. We distract and defuse situations so people can have a great time.
Your merch brand has a life of its own. How did it come about?
When we first got the business going, we wanted to do something that showed off what we do. We thought the pontoon was so cool and put that on a t-shirt and then I put one of the stand-up paddle boards on top of it like you'd have on the roof rack of your car, so it's got a surfy theme. We started out with some really simple T-shirts, and it just went like gangbusters. Now we have clothing for cold boating conditions and UV protection with our water shirts, a women's line and a kid's line. People want to get it because it makes them feel local. It's a little slice of pie that reminds them of their vacation up here.
Any entertainment?
The public boat ramp next to us makes for some great comedy, from trailers sliding down the ramp to people falling in, to the occasional family squabble.
Anything new this year?
We bought a 220 Ford Transit camper van. It's a four-seater and we're renting that out on the Outdoorsy platform. It's one of the premiere vans in the state of Michigan.
Jenn Collins, Co-owner of Two Fish Gallery, Leland
With 25 seasons under their belts, Jenn Collins and husband Michael operate Two Fish and Two Fish Gallery, right next door, plus an Airbnb called Two Fish Stay. The Gallery supports local artists and makers, and the original shop has everything from Christmas ornaments to Fishtown souvenirs. To make their intense 9:30am to 9pm hours work in the summer, the Collinses have cultivated a crew that operates and sticks around like family (pictured above, lower left).
What makes Leelanau so hospitable?
Most of the business owners and even the employees working in the stores are people that have grown up here or have lived here most of their lives. Some of them are fourth generation places that have been in the family for a very long time. It has that small-town feel.
What do you wish people knew about the hospitality industry in Leland?
The importance of shopping local! We wouldn't be here if everybody just came in and looked around and didn't support us. It's so hard to have a seasonal business because you're planning, planning, planning all year and then all of the sudden you're lucky if you get four hours of sleep a night. It's such an extreme from one to the other, that it can be very challenging. But at the same time, we live in a beautiful place and we're all doing what we love, so it's all good.
Any strange encounters this summer?
We get asked all kinds of questions from people who are visiting and don't know what Fishtown is or what a petoskey stone looks like. That kind of thing is normal. But someone was recently looking out at Lake Michigan and asked me what lake it was. That was a little surprising!
What would make the summer season go more smoothly?
I think the key words there are patience and kindness — and a lot of people have that. Just remember that when you're in a small business and there's only one person working, that's because they're the only person available to work right then. So you might have to wait a little longer, but you're on vacation, so hey, enjoy yourself!
You have been a Leland Chamber member for over 20 years. What's that like?
Everyone working together for the common good is huge. We can do so much more as a group than each individual business doing their own thing. We're all trying to do the best thing for our town.
Comment
Leelanau Cheese Aims For Education And Awareness With Second Annual Cheese Fest
Northern Michigan already has a massive cherry festival and a popular, beloved asparagus festival. So why not ...
Read More >>
Nominations Now Open For 17th Annual Hagerty TCBN 40Under40
June is upon us, so it must be time to make your nominations for this year's Hagerty ...
Read More >>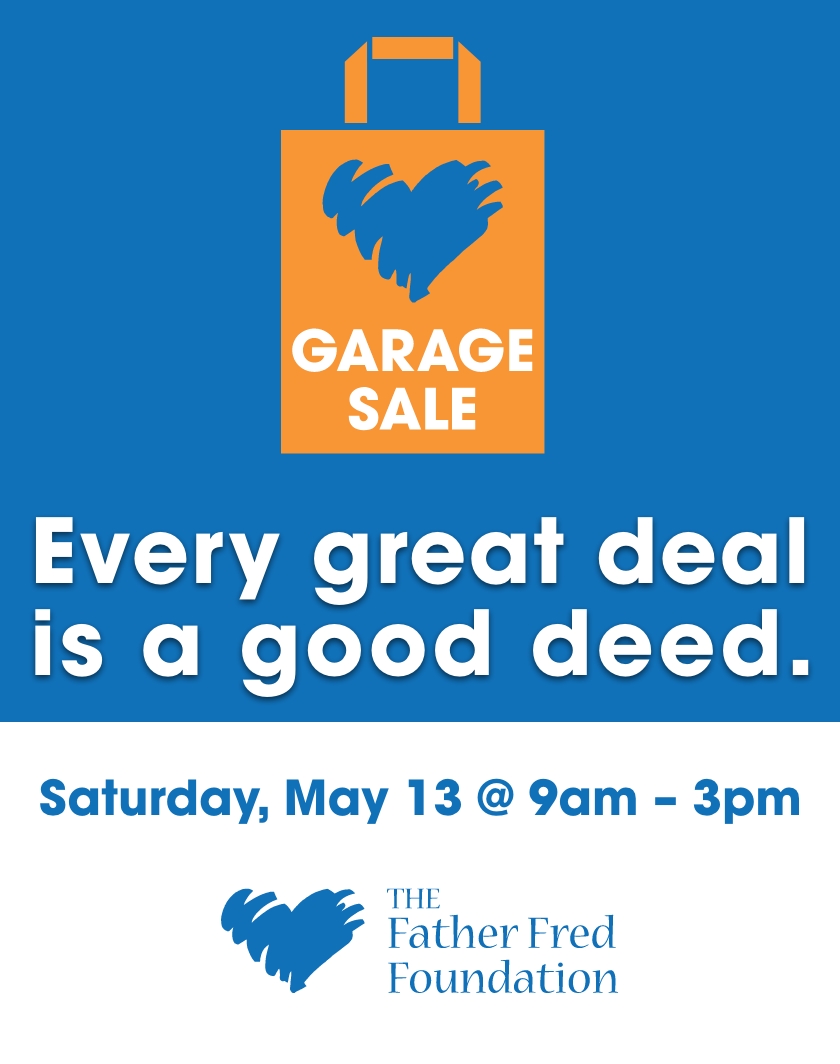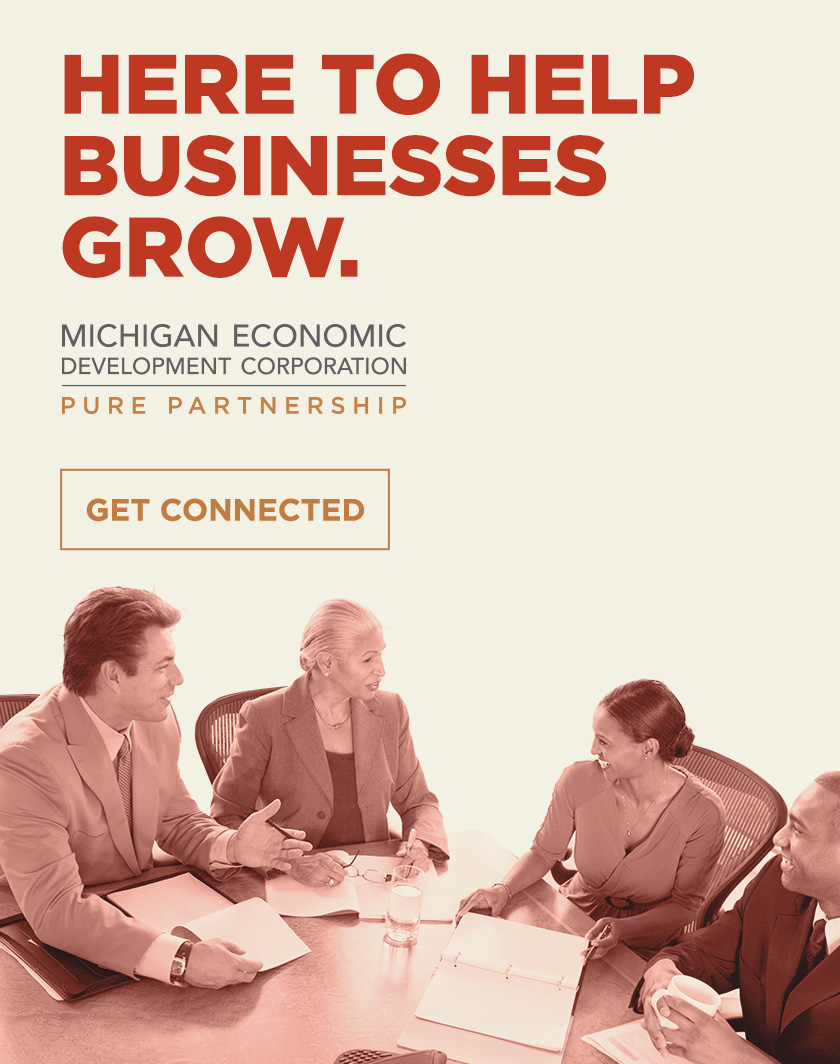 The Latest Leelanau County Blotter & 911 Call Report
The Leelanau Ticker is back with a look at the most alarming, offbeat, or otherwise newsworthy calls ...
Read More >>
Property Watch: Affordable, In The Heart Of The County
No, it's not tiny house living. But the word cozy does come to mind, as this home ...
Read More >>