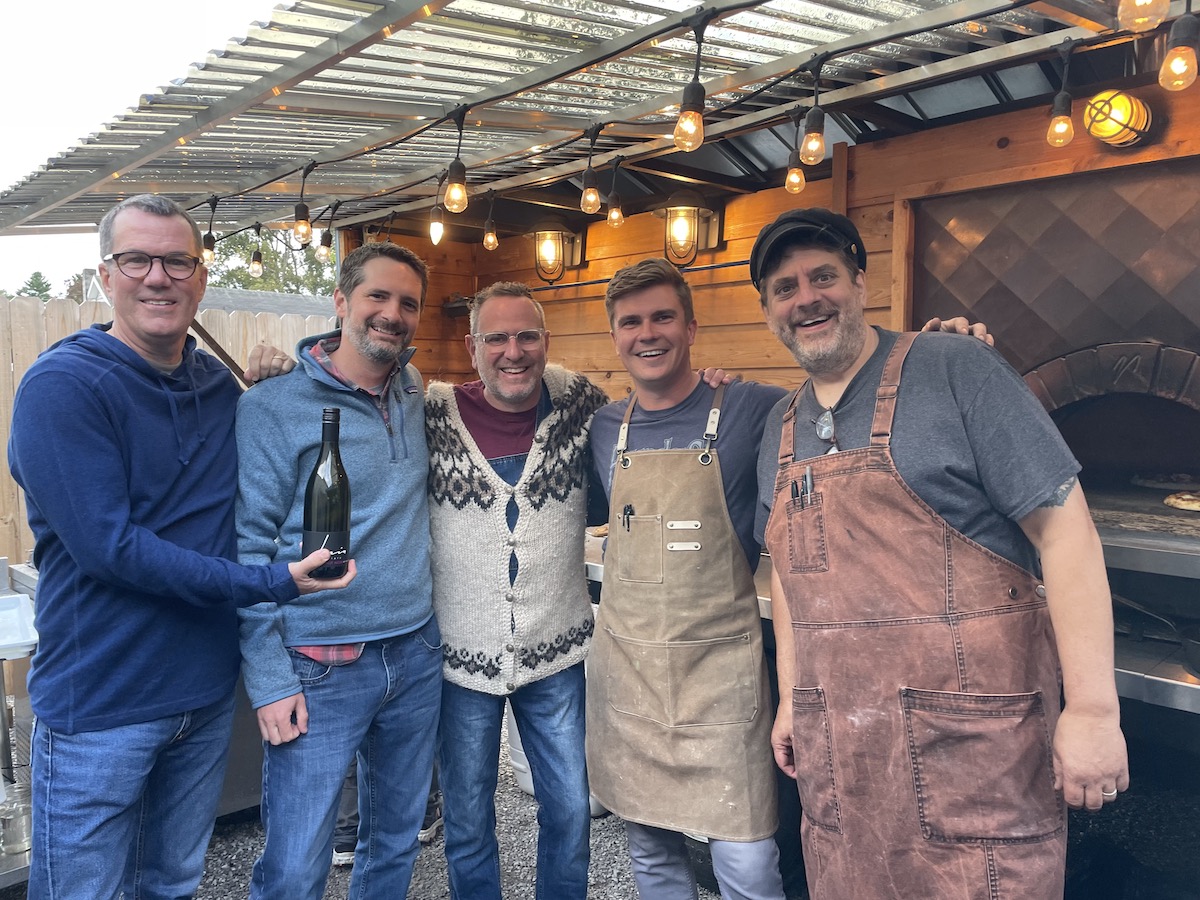 Baia Estate Tasting Room Opens Inside The Union; Riverfront Pizza Becomes Part Of Recreation District; Paradise Cove's Last Call For Fall Is Oct. 3
By Emily Tyra | Sept. 10, 2021
Come with the Leelanau Ticker on a quick trip through the county for the latest food and beverage news (including a stop at the tiki bar, while you still can).
First up, Northport: Eric Allchin of The Union and The Tribune tells the Leelanau Ticker that with licensing approved last week, he and business partner Chef Paul Carlson have officially teamed with Baia Estate vineyards to offer wine tastings at The Union. "We are currently working on structuring a wine club, tastings by appointment only, meal kits that include wine, and firing our suppers back up," says Allchin.
Baia Estate founders Michael Chetcuti and Kyle Evans share that finding a permanent spot in the village to sample and sell their wines was a priority because a significant portion of their vineyards at their 70+-acre Matheson Road estate are hitting maturity now. "Previously, because we vertically integrated the vineyard into our restaurant properties [in southeast Michigan], most of what we made we could sell to the restaurants," says Evans. "But as these grapes are coming online, we are going to be making a LOT more wine — so we are ramping up our self-distribution downstate, and I would also like to ramp it up here."
Allchin and team will run the tasting room. He notes that The Union is "a great multi-use space that can showcase multiple local businesses," adding "this is an easy and natural partnership because Chet and Kyle both love and support Northport as much as we do." The Union also partnered with Northport cheesemaker Idyll Farms, taking over the cheese tastings.
Allchin also confirmed yesterday that The Union will continue their popular Wednesday jazz nights into the fall. "Jeff Haas is currently booking the musicians as we speak. We are very excited with how the night has grown and being able to bring live music back to Northport along with our food, and now wines."
Yesterday Tim and Sue Nichols, the owners of Riverfront Pizza & Specialties, announced that their beloved Glen Arbor eatery will become part of the Crystal River Outfitters Recreational District in October. They have operated their Crystal River destination for pizzas, homemade comfort food and desserts for nearly four decades. The couple shared on social media that they will stay in the area, noting "We have left our business in great hands and can't wait to see the new and improved version."
The purchase was finalized at the beginning of July prior to the accident and fire at Crystal River Outfitters.
Katy and Matt Wiesen, co-owners of Crystal River Outfitters Recreational District are in the midst of a rebuild of their main store.
Katy Wiesen shares the rationale of purchasing Riverfront Pizza, which is located next door to Crystal River Outfitters: "Matt has worked for Crystal River Outfitters since he was 15 so he has been buying his lunch there almost every day for 25 years. They have joked with us for years that we needed to be the ones to buy it. We offer the recreation side of things and of course people are always hungry after paddling or biking and looking for a place to grab a quick bite and socialize."
Wiesen adds, "Tim and Sue have an amazing following and have just been the best neighbors...and we are happy that we will be able to carry on their traditions come early October when we take official possession."
A large revamp will take place over the winter months with facade work and landscaping. The menu will get new touches but longtime fans can count on menu mainstays, including Sue's cherry chicken salad and Tim's famous shrimp Alfredo pizza.
Due to the fire and rebuild, Crystal River Outfitters is closed for kayaking and canoeing the remainder of the season. The Wiesens' other shops in the Recreation District — M-22, Coastal and The Cyclery — remain open year-round. The Crystal River Outfitters main store will be offering kayaking again in May 2022 once the new building is complete, and Wiesen assures, "winter rentals will still 100 percent be available in the District."
The countdown is on to the last day of the season for Paradise Cove Bar & Grill, set for October 3.
New owners Barb and Jerry Kleinfeld and son Todd Kleinfeld revealed their refresh of the Lake Leelanau bar, marina, and camping destination (formerly South End Tiki) Memorial Day weekend.
Barb Kleinfeld says the biggest surprise in taking the helm was "the love and loyalty and just gratefulness we received from customers." Todd Kleinfeld agrees: "This summer involved a lot of fixing, cleaning, and painting — and weather changes on a dime, that included the tent flying away like Mary Poppins — but it was all worth it when people said they loved the new look and new menu."
Chef Mike Scanlon's beachy bar food menu is getting one more big surprise reveal today (Sept. 10) — transforming the tiki bar into "a comfort food pop-up" for the remainder of the season. Patrons can expect their regular offerings plus five varieties of "grilled cheese in paradise," a design-your-own mac and cheese bowl, and homemade fall soups including classic split pea and pumpkin-apple-bacon.
The tiki drinks will segue into fall as well. At press time Kleinfeld was developing an "apple cider-raspberry mule" and other cool-weather cocktails which will debut today.
Pictured: The Baia Estate and The Union teams at the launch of Baia's wine offerings at The Union in Northport.
Comment
Hot Off The Apple Press: New Leelanau Releases For Cider Season
Right now, Leelanau County cideries are hard at work harvesting apples and getting all that magical fermentation ...
Read More >>
Northport Welcomes Back Scarlet Envy For Leelanau County's Oct. 2 Pride Event
Northport made such a dazzling first impression on drag queen Scarlet Envy, she's headed back to the ...
Read More >>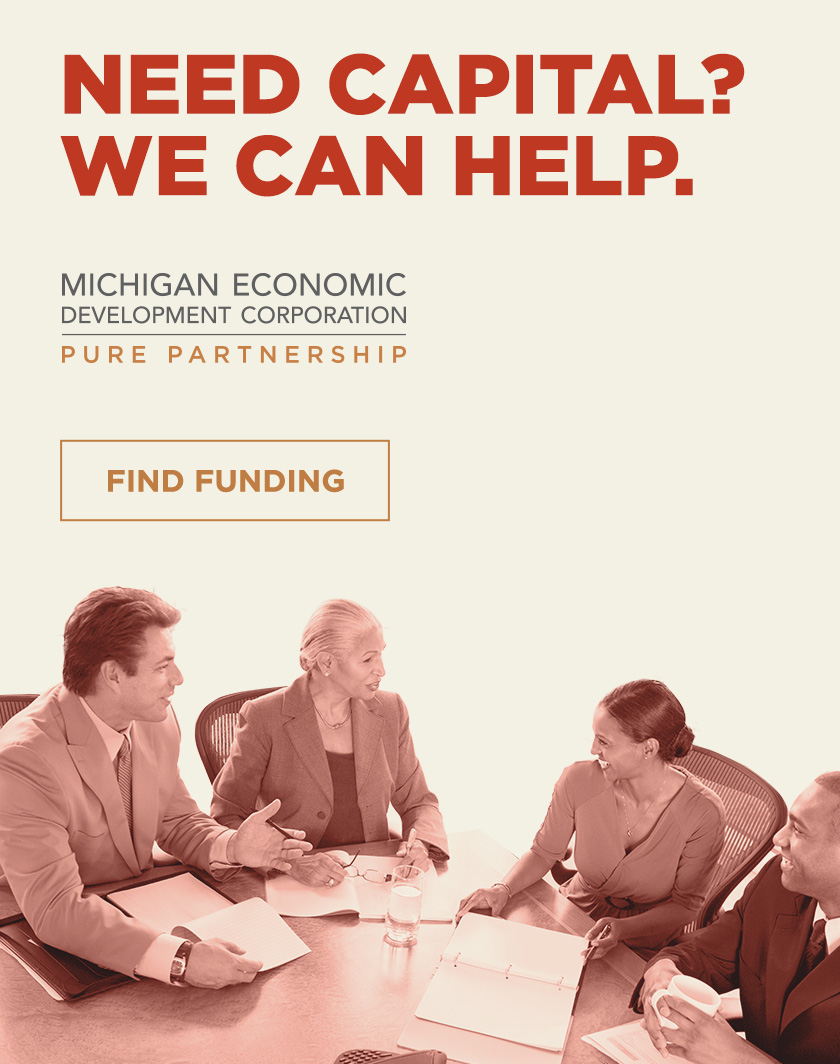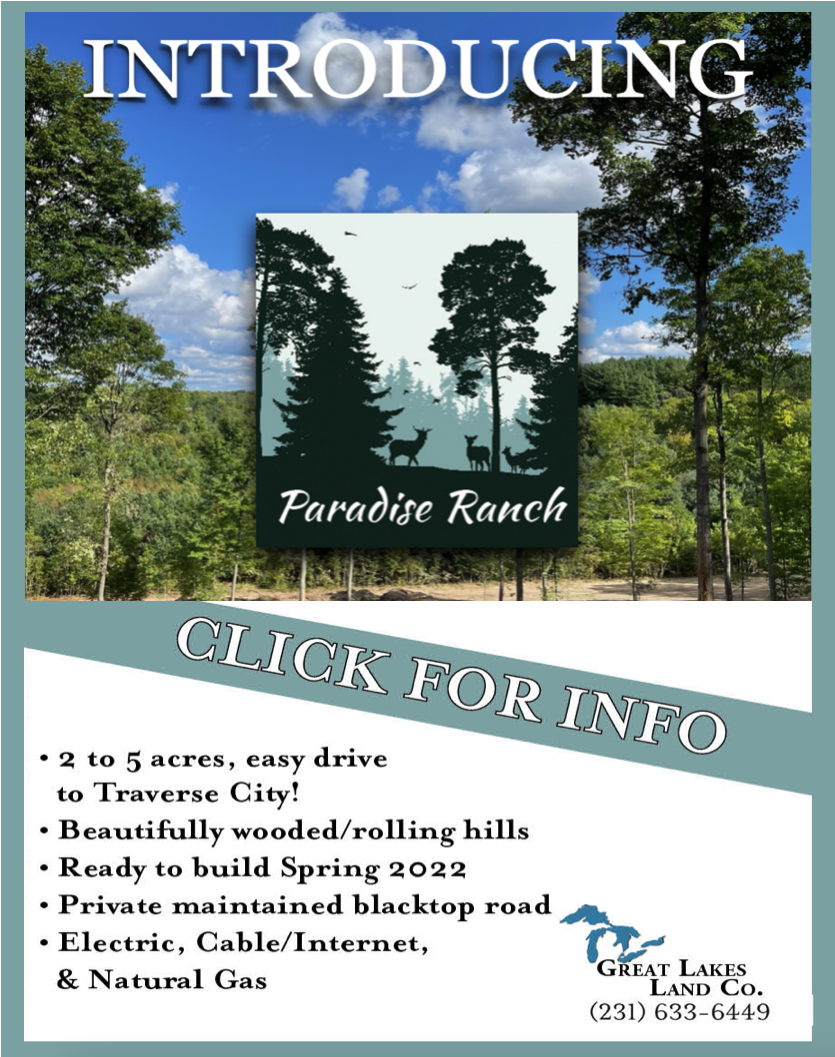 Property Watch: Little Cabin (And A Big One) In The Woods
Leelanau County? Check. Stunning setting? Check. Near Traverse City? Just eight miles away, so check. Beautiful inside ...
Read More >>
Party for the People: Leelanau UnCaged Is Saturday Sept. 24
There's a brief moment at the end of each September Up North, after the summer crowds have ...
Read More >>